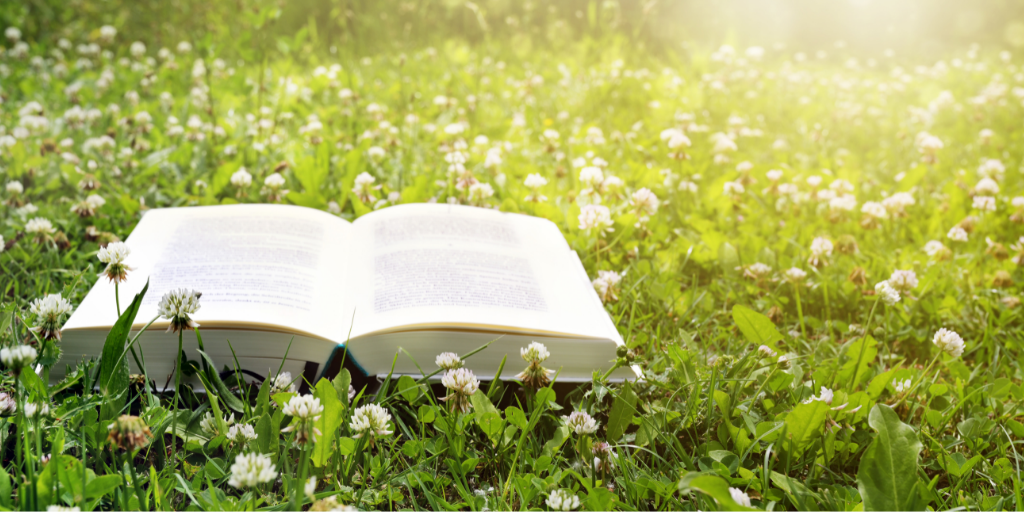 Carolyn Astfalk hosts the Open Book linkup: Share what you're reading and get recommendations from other readers.
Welcome to the March 2022 edition of An Open Book, hosted both at My Scribbler's Heart AND Catholicmom.com.
An Open Book is all about what my family is reading this month, from the adults down to the little kids.
Share what you're reading by linking up your blog post below. Simply write about what you're reading. You can make it personal or, as I do, extend it to the whole family. Your post can be as simple as a few lines about the book or as in-depth as a 700-word review. That's entirely up to you. You can even forego writing all together and record a video or simply post cover photos.
No blog? No problem. Please share what you're reading in the comments.
Click to tweet:
What are you (or your family) reading this month? Share in the #AnOpenBook linkup #catholicmom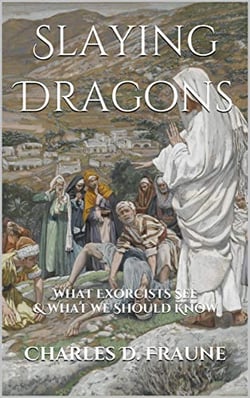 My husband has been listening to Slaying Dragons: What Exorcists See & What We Should Know by Charles Fraune. This spiritual warfare book gleans from the wisdom of a variety of exorcists, some of whose names are familiar, some not. The book's stated purpose is to "help enlighten Catholics to the spiritual war in which we all find ourselves." It has a nihil obstat and the recommendation of the actor (Jonathan Roumie) who plays Jesus on The Chosen, so there's that.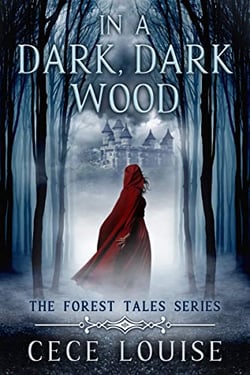 Goodness! This next one has so many things that I love: a creepy Gothic vibe, a happily ever after, and a marriage of convenience. In a Dark, Dark Wood by Cece Louise (whom I interviewed last year) is the fourth book in the Forest Tale series for Young Adults, but it's a standalone. I'm only a couple of chapters in, but I don't want to put it down.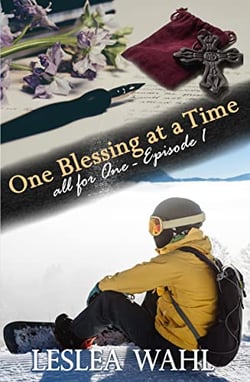 One Blessing at a Time: All for One by Leslea Wahl is a short series of stories about characters from the Blindside Series and Where You Lead (as well as some short stories), whose lives intersect. (Sophie from The Perfect Blindside and Ryan from Where You Lead are cousins.) The stories are set before the two couples (Jake and Sophie, Ryan and Josie) have formed and are linked by an object that passes mostly unwittingly from one to the other. It's a fun look at the characters and gives fans of the series a glimpse of what happened first.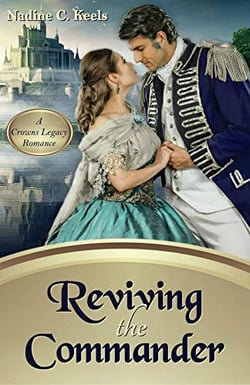 The first book I've read from Christian romance author Nadine Keels is Reviving the Commander, a book I chose because I'd seen it recommended and was intrigued by the fact the hero wasn't a young twentysomething but a mature, widowed father. I'm not a big fan of fantasy, but this is the kind of historical fantasy I readily I can get into—essentially historical but in a fictional realm (like The Forest Tales above). I enjoyed both the story and Keels' writing, and I'll look for more from her in the future.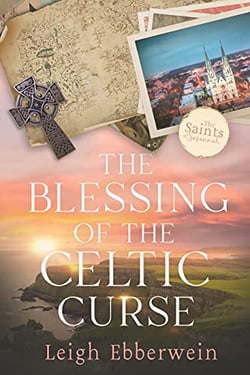 Leigh Ebberwein's debut novel is The Blessing of the Celtic Curse. I love the cover, which captures the settings so well—two locations that really shine in this split-time story: Savannah, Georgia, and Ireland. I've visited neither, but both felt familiar by the end of the book. Young Kathleen leaves behind her fiancé to visit Ireland, chasing independence and a recurring dream. There she finds not only the peace and answers she seeks, but also Quinn, with whom she develops a close but short-lived friendship/romance that will have repercussions for her and her Savannah family decades into the future. This one needs another round of proofreading, so if you can't turn off your inner editor, be forewarned.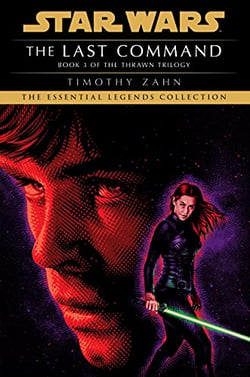 My oldest son is finishing Star Wars: The Thrawn Trilogy at college. He's reading The Last Command by Timothy Zahn. Interestingly, he's found many tie-ins with the new Star Wars series The Mandalorian and The Book of Boba Fett. In The Last Command, the Republic has been attacked by Grand Admiral Thrawn with the what's left of the Imperial forces and clone soldiers.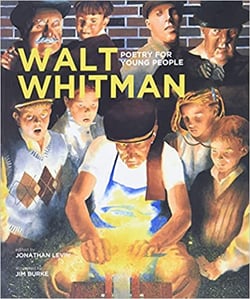 In eighth grade, my daughter picked Poetry for Young People: Walt Whitman to fulfill one of her genre requirements. Poetry is always the quick read when a student is looking to meet a quota. Short verses, short books. But when I read poetry, at least, I re-read so many passages that I doubt I save any words. I'm pleased that a short biography and a few poems in, my daughter has recognized the very American character of the poems.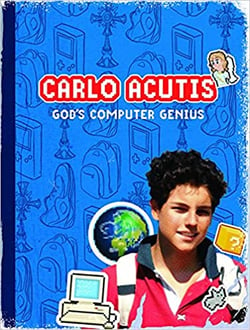 My fourth-grade daughter snatched my review copy of Carlo Acutis: God's Computer Genius by Ellen Labrecque. She discovered how much she has in common with Blessed Carlo including a love of Pokémon, ice cream, and—her favorite!—Nutella. She enjoyed that the book isn't merely a biography. There are a lot of sidebar additions explaining related topics such as guardian angels, computer coding, leukemia, and links to Blessed Carlo's websites.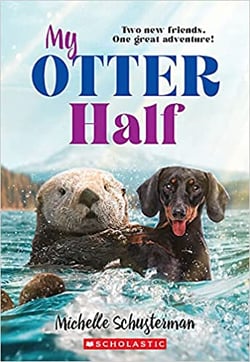 My third-grade son picked up My Otter Half by Michelle Schusterman at the school book fair. He's only just begun, but the description likens the book to a cross between Homeward Bound and Finding Nemo. Oliver, a determined sea otter, and Franklin, an energetic dachshund puppy have to make their way through Puget Sound. But watch out! There's an oil spill. I'm not sure I'd enjoy this one, but he's enjoying it so far.
You can also sign up for An Open Book reminder email, which goes out one week before the link-up.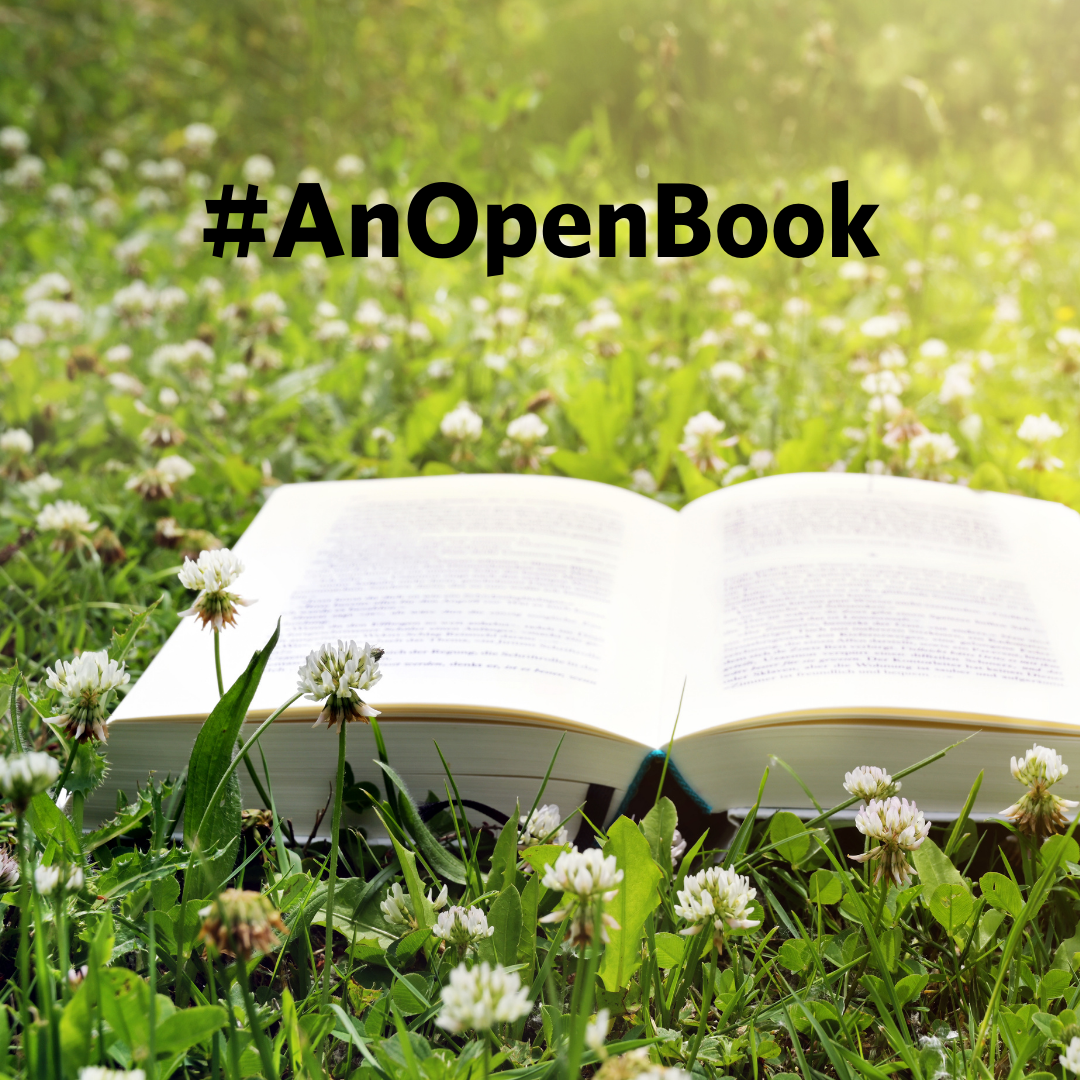 ---
Copyright 2022 Carolyn Astfalk
Image: Canva Pro
This article contains Amazon affiliate links; your purchases through these links benefit the author.
About the Author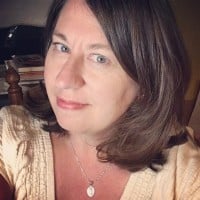 Carolyn Astfalk is a wife, mother of four young children, and a writer. Her contemporary Catholic romances are available at Amazon.com. She is a member of the Catholic Writers Guild, a Catholic Teen Books author, and blogs at My Scribbler's Heart. Visit CarolynAstfalk.com.