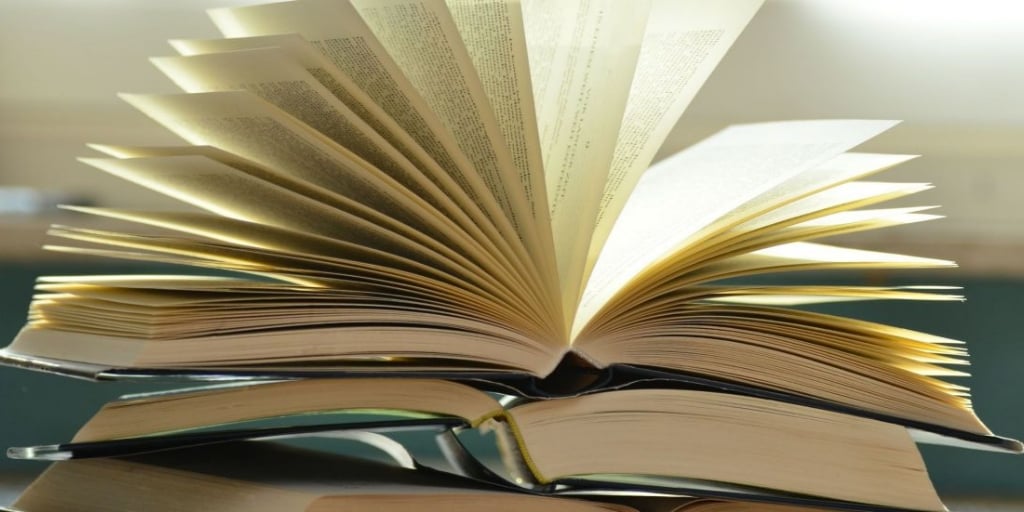 Carolyn Astfalk hosts the Open Book linkup: Share what you're reading and get recommendations from other readers.
Welcome to the May 2021 edition of An Open Book, hosted both at My Scribbler's Heart AND Catholicmom.com.
An Open Book is all about what my family is reading this month, from the adults down to the little kids.
Share what you're reading by linking up your blog post below. Simply write about what you're reading. You can make it personal or, as I do, extend it to the whole family. Your post can be as simple as a few lines about the book or as in-depth as a 700-word review. That's entirely up to you. You can even forego writing all together and record a video or simply post cover photos.
No blog? No problem. Please share what you're reading in the comments.
Click to tweet:
What are you (or your family) reading this month? Share in the #AnOpenBook linkup #catholicmom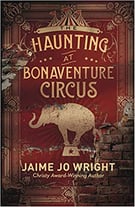 I've been reading a couple of circus-themed books to round out an upcoming book review post. The Haunting of Bonaventure Circus by Jamie Jo Wright is a spooky split-time story set at the winter home of a traveling circus. Both timelines center around an unassertive woman struggling to find her footing and be recognized as competent and worthy. There's a murder mystery that both timelines share related to a sketchy figure known as The Watchman. The author excels at creating a creepy mood and employing atypical heroes.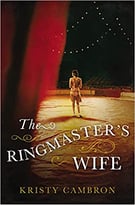 The Ringmaster's Wife by Kristy Cambron is the other circus book on the docket. I'm only several chapters in and trying to get a handle on the shifts in timeline and continent. The writing is lovely, and the characters are intriguing. I'm looking forward to discovering what has become of the main character circus stars.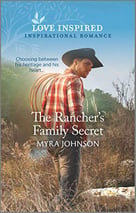 I won a copy of Myra Johnson's The Rancher's Family Secret, and it was a quick read for me on a quiet Saturday. A family dispute put Spencer and Lindsey at odds years ago, despite their childhood and teenage friendship. Spencer's now trying to balance his family ranch obligations with his mission to foster abused and neglected horses and nurse them back to health. Lindsey is back at her widowed aunt's neighboring ranch, trying to keep it afloat and in their possession. It's a well-written contemporary romance.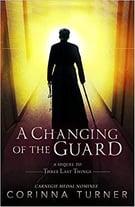 I didn't know Corinna Turner had planned on adding to her Three Last Things: or The Hounding of Carl Jarrold, Soulless Assassin novella, but A Changing of the Guard takes the story in a new direction following the poorly executed state execution in the first novella. This book, too, examines life, death, moral responsibility, and the capacity to change. Spiritual thriller is about an apt a description of the genre as any.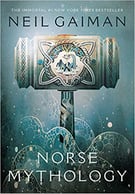 My older children both have an interest in mythology. My oldest, looking to wrap up school-related reading, checked Neil Gaiman's Norse Mythology out of the library. He was slightly deterred by the knowledge that the author is responsible for Coraline, the movie adaption of which he wants no part of. (Not a Tim Burton fan. at. all.) Despite learning that fact, he's looking forward to reading this. It may also have something to do with the Marvel Loki movie coming out.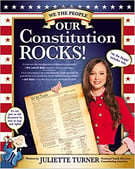 My daughter and I have both been reading Our Constitution Rocks by Juliette Turner. The book, written when the author was a teen, examines the United States Constitution and its amendments in a detailed fashion, providing explanation and historical context with words from the Founding Fathers. I was not as well-educated on our Constitution as I would have liked, but both my daughter and I have learned a lot from this book. It could use an update, as the world has changed since this was published in 2012. It's almost amusing reading the hypothetical abuse of free speech that she mentions that has come to pass.
My seventh-grade daughter is working on a report on Louis Pasteur, the scientist who gave us the pasteurization process and the rabies vaccine. The Life of Louis Pasteur by Marcia Newfield is one of her resources. She's only just begun the book and is learning about Pasteur's childhood. The book, which she found at the library, seems to have limited availability (hence no cover image).

For St. George's feast day, I read Saint George and the Dragon by Margaret Hodges aloud to the kids. This was unlike the saint stories they are accustomed to – more legend than biographical sketch. They identified it as a fairytale, and it is a retelling from Edmund Spenser's The Faerie Queene. The Red Cross Knight slays a fierce dragon and gets the girl. The book is also a Caldecott Award winner.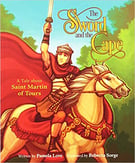 My third-grade daughter read a more traditional style saint story, The Sword and the Cape by Pamela Love. This softcover picture book tells the story of St. Martin of Tours, who was a Roman soldier. As the description says, "Using the sword and cape from his Roman soldier's uniform, he encounters Jesus in an unexpected way."

The 3 Little Dassies by Jan Brett is a retelling of The Three Little Pigs. A dassie, also known as a hyrax, is smallish African mammal. As with other Jan Brett books, the illustrations are charming and share a familiar format—a main illustration on each open page with a preview of what's happening next in a separate panel.

We also read Jan Brett's Honey . . . Honey . . . Lion!, another African story. The story is about the cooperation of a honeyguide bird and a honey badger who share their sweet bounty. But what happens when the Honey Badger keeps all the sweet treat for himself?
Want more details on An Open Book? You can also sign up for An Open Book reminder email, which goes out one week before the link-up.
---
Copyright 2021 Carolyn Astfalk
This article contains Amazon affiliate links; your purchases through these links benefit the author.
About the Author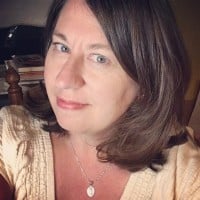 Carolyn Astfalk is a wife, mother of four young children, and a writer. Her contemporary Catholic romances are available at Amazon.com. She is a member of the Catholic Writers Guild, a Catholic Teen Books author, and blogs at My Scribbler's Heart. Visit CarolynAstfalk.com.