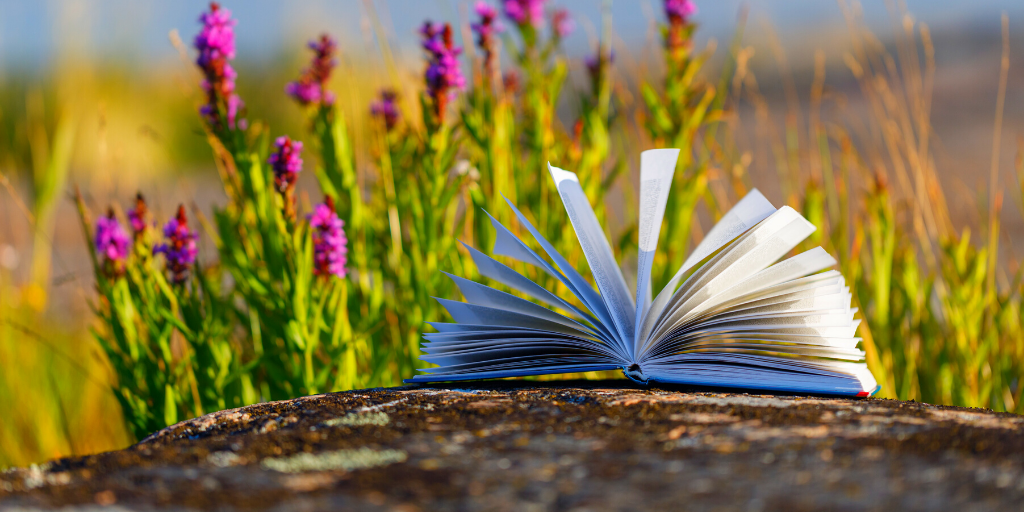 Carolyn Astfalk hosts the Open Book linkup: Share what you're reading and get recommendations from other readers.
Welcome to the May 2022 edition of An Open Book, hosted both at My Scribbler's Heart AND Catholicmom.com.
An Open Book is all about what my family is reading this month, from the adults down to the little kids.
Share what you're reading by linking up your blog post below. Simply write about what you're reading. You can make it personal or, as I do, extend it to the whole family. Your post can be as simple as a few lines about the book or as in-depth as a 700-word review. That's entirely up to you. You can even forego writing all together and record a video or simply post cover photos.
No blog? No problem. Please share what you're reading in the comments.
Click to tweet:
What are you (or your family) reading this month? Share in the #AnOpenBook linkup #catholicmom
I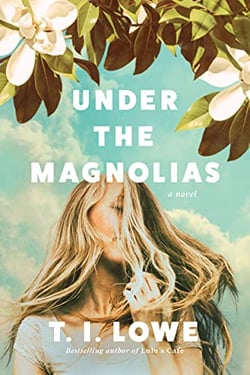 I'm still finishing my summer reading list from 2021. (Don't judge me.) On it is Under the Magnolias by T.I. Lowe. I downloaded it to my Kindle while it was on sale after seeing so many rave reviews, despite not having read any of the author's other books. I don't think I even read the book description, so each page has unfolded as a surprise—and I quite like it that way. I knew only that it was set in the 1980s. For whatever reason, I expected a traditional Christian romance. That's not what this is. Under the Magnolias is Southern fiction, a coming-of-age story, a YA romance, and more. I'm just over halfway through, but I've grown to love the quirky tobacco-farming family led by eldest daughter Ox, who is trying to raise six younger siblings while her widowed father descends into madness.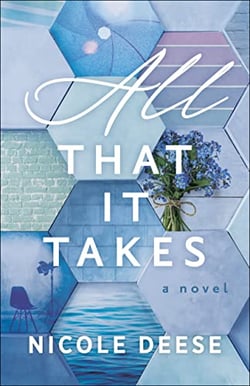 Nicole Deese is probably my favorite contemporary Christian romance author, and she's hit the ball out of the park with All That It Takes (a follow-up to All That Really Matters). Val, a single mom living without the constant support of her parents for the first time, has landed a spot in a prestigious documentary competition that will cause her to come to terms with a past she's kept well-hidden. She'll do that while living above (and falling in love with) Miles, a pastor who's been shuffled out of his megachurch missionary work to a less exciting, less visible role. There's so much to say about this book and these characters, but its heart for women who come alongside other women in crisis is tender, touching, and a story that needed to be told. I highly recommend All That It Takes.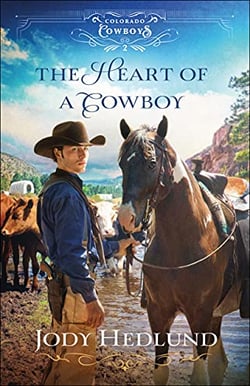 I also worked in a quick read of Jody Hedlund's The Heart of a Cowboy, second in a series. A young, widowed scientist, Linnea, travels the Santa Fe Trail with a group of botanists and Flynn, who's moving a herd of cattle and his younger siblings to his estranged older brother's Colorado ranch. Jody Hedlund ramps up the chemistry between Linnea and Flynn, so there's a lot of will they/won't they throughout the journey. A couple details kept me from identifying fully with Linnea, but it was an enjoyable book, and I'll be reading more in the series.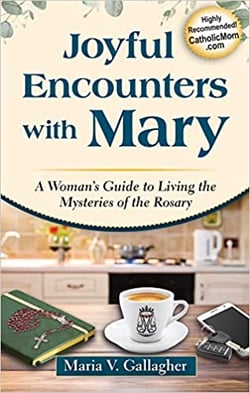 Catholic Mom contributor Maria V. Gallagher's Joyful Encounters with Mary: A Woman's Guide to Living the Mysteries of the Rosary is new from Marian Press. It gave me an opportunity to slow down and contemplate the Blessed Mother's life through each Joyful Mystery. Through personal stories, the lives of the saints, and gentle questions, Maria Gallagher guides the reader beyond rote recitation of prayers to living the scriptural mysteries alongside Mary. Perfect reading for Mary's month, May, or as a gift for a Catholic mom in your life.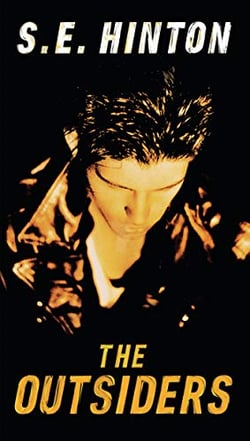 My eighth-grade daughter finished a book I may have read more times than any other: The Outsiders by S.E. Hinton. By halfway through, she'd become invested in the story of 1950s Oklahoma greasers and their fateful encounter with the upper-class Socs. It's such fun when my kids read and love novels that were close to my heart at their age. Now we'll be able to watch Francis Ford Coppola's movie adaption together, the cast of which may have had something to do with my love for the book.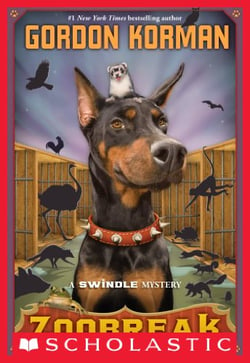 In fourth grade, my daughter has been reading the second in a series by Gordon Korman that she began last month. Zoobreak (Swindel #2), as you might guess based on the title, involves animals being broken out of a zoo, where they are badly treated. Then the animals must be hidden. And then broken in to a better zoo.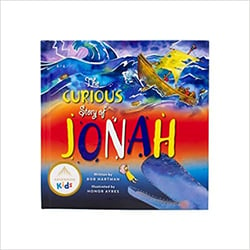 A slew of Catholic children's books has passed through my hands recently. One is The Curious Story of Jonah by Bob Hartman from Ascension Kids. This colorful hardcover picture book is a faithful retelling of the biblical tale aimed at young children. While most stories of Jonah focus almost exclusively on his being in the belly of the whale, this story gives equal time to what came before and after. I love the bright illustrations by Honor Ayres.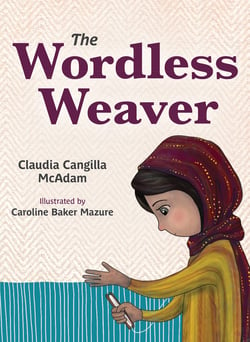 The Wordless Weaver by Claudia Cangilla McAdam is set before Passover in Jerusalem. Shira, a talented young weaver, wants to create something beautiful for Yeshua. The story follows Shira, who is mute, as she is a witness to the crucifixion and has an encounter with the apostle John. It's a sweet, hopeful story perfect for the Easter season but enjoyable any time of the year.
You can also sign up for An Open Book reminder email, which goes out one week before the link-up.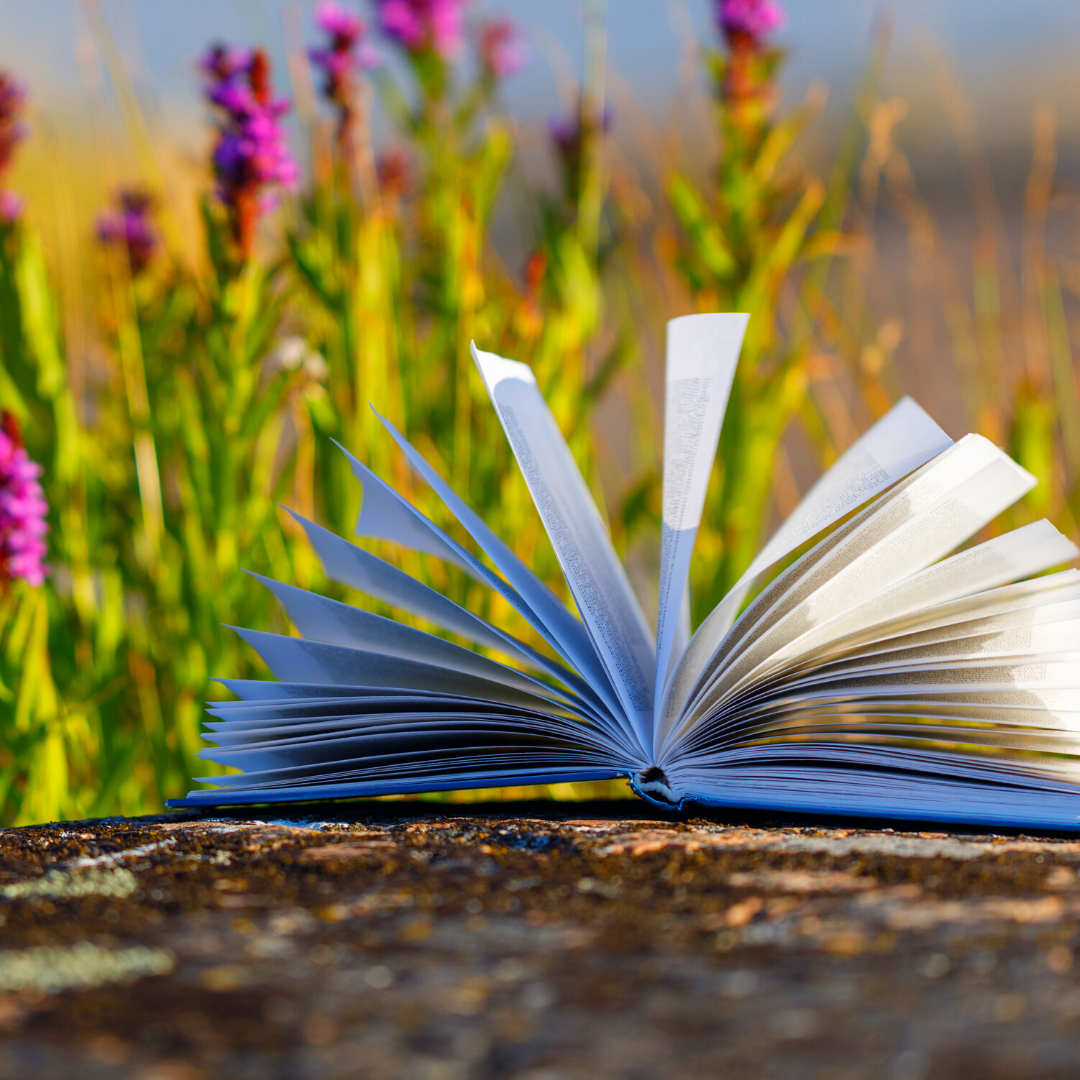 ---
Copyright 2022 Carolyn Astfalk
Image: Canva
This article contains Amazon affiliate links; your purchases through these links benefit the author.
About the Author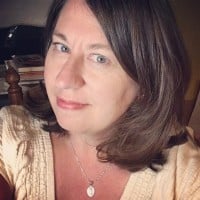 Carolyn Astfalk is a wife, mother of four young children, and a writer. Her contemporary Catholic romances are available at Amazon.com. She is a member of the Catholic Writers Guild, a Catholic Teen Books author, and blogs at My Scribbler's Heart. Visit CarolynAstfalk.com.