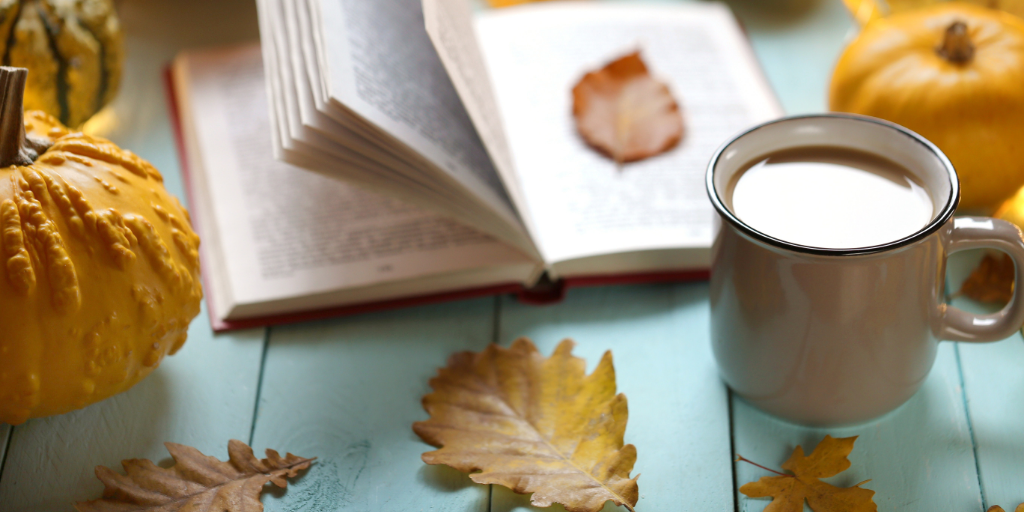 Carolyn Astfalk hosts the Open Book linkup: Share what you're reading and get recommendations from other readers.
---
Welcome to the November 2022 edition of An Open Book, hosted both at My Scribbler's Heart AND Catholicmom.com.
An Open Book is all about what my family is reading this month, from the adults down to the little kids.
Share what you're reading by linking up your blog post below. Simply write about what you're reading. You can make it personal or, as I do, extend it to the whole family. Your post can be as simple as a few lines about the book or as in-depth as a 700-word review. That's entirely up to you. You can even forego writing all together and record a video or simply post cover photos.
No blog? No problem. Please share what you're reading in the comments.
Click to tweet:
What are you (or your family) reading this month? Share in the #AnOpenBook linkup #catholicmom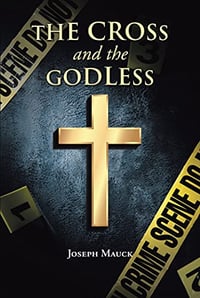 Life has been busy and reading time has really taken a hit around here, being pushed behind schoolwork and other duties. Even so, we've still got some books open! I'm only a short way into The Cross and the Godless by Joseph Mauck. This thriller is set in 1979 along the southern United States border. It involves Pedro, son of a Christian opposition leader, fleeing the Sandinistas, and a subsequent FBI investigation of border killings.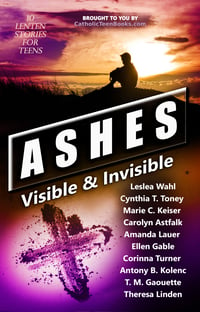 I'm currently giving a final proofread to Catholic Teen Books' forthcoming anthology, Ashes: Visible & Invisible. Ten authors contributed Lenten short stories that touch on the liturgical season of preparation for Christ's death and resurrection. The other authors and I plot our stories individually, and how these stories complement one another always wows me. I think young readers will appreciate stories that help them to focus on sacrifice and memento mori in relatable scenarios set in a variety of time periods and genres. Available in January 2023.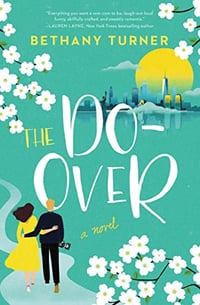 While in the car, where I've been spending a good amount of time lately, I've been listening to The Do-Over by Bethany Turner. It's a well-written and narrated rom-com. At almost halfway through, I still don't care for the heroine, McKenna, a big-city, career-oriented lawyer who's returned home to North Carolina for her younger sister's engagement party (only after she's accused of embezzlement and put on leave from work). There, she re-connects with a high school friend, Hank (formerly nerdy Henry), who is a wildly successful and famous documentary-maker. McKenna may just remain a character I don't like, but I'm hoping her story arc endears me to her soon. I also haven't discovered any Christian aspect of the story despite that it's categorized as Christian/religious romance.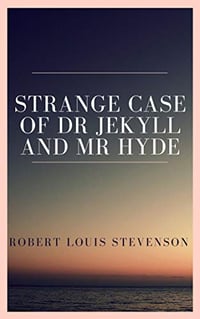 My son has been taking advantage of Spotify's recent addition of audiobooks to listen to the classic Dr. Jekyll and Mr. Hyde by Robert Louis Stevenson, read by Sir Christopher Lee. It runs a little over two-and-a-half hours, and from what I've listened to, Lee's narration is excellent. I can't recall for certain whether I read the novella a long, long time ago. We all know the cultural reference, but how many of us have read this story of a man with a split personality—one good, one evil?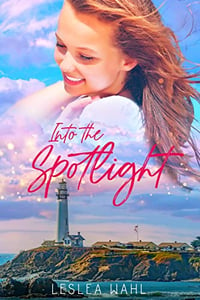 Leslea Wahl has re-released an updated version of her novel An Unexpected Role with a new publisher and cover, launching a brand-new series! The author writes so well for teens, always delivering a fun, clean story with gentle faith lessons lived by characters growing in maturity. Into the Spotlight takes place amidst an alluring backdrop of sunshine and sand. Josie has escaped to the beach, creating some distance between herself and her mom. Mystery, adventure, and romance await her, but the most touching moments of the story involve Josie's self-discovery, the softening of her heart, a genuine romance, and reconciliation with her mom.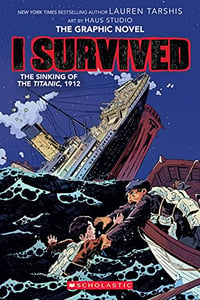 I didn't realize the I Survived series extended to graphic novels, but apparently it does. Lauren Tarshis' I Survived the Titanic, 1912, has been adapted by Georgia Ball and illustrated by Haus Studio. George Calder and his sister Phoebe are excited to travel on the Titanic with their aunt. But, as we know, disaster awaits. My fifth-grade daughter has been reading this alongside a series she's several books into and a classroom read-aloud.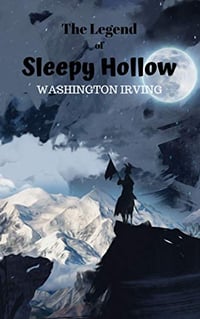 My youngest son read The Legend of Sleepy Hollow by Washington Irving with his fourth-grade class. He says it was "really, really great" and especially enjoyed the chase at the end. He thought it was a great book to read for Halloween. If you're unfamiliar, the story recounts New England schoolteacher Ichabod Crane's encounter with the headless horseman.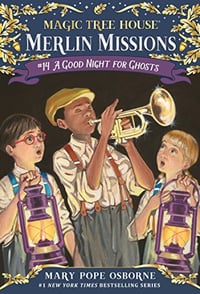 My son's also been reading, for spooky season, Magic Treehouse #42: A Good Night for Ghosts by Mary Pope Osborne. It looks like the series has updated covers since my oldest began reading the books more than a decade ago, and I like the new look. This story is set in New Orleans, where time-traveling brother and sister Jack and Annie meet some ghosts and a young Louis Armstrong.
Because our school library has some old gems, my son has also been carting around The Encyclopedia of Catholic Saints from Chilton Books, circa 1966. The hardcover book includes only saints commemorated in April, so I assume this is part of a twelve-volume set. The book, with its plain cover, seems to be out of print, but I see a handful of copies of various editions turn up when searching used book sellers. It includes relatively short biographies of various saints, some familiar, some not.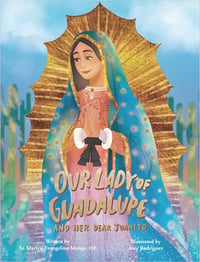 I received a review copy of Our Lady of Guadalupe and Her Dear Juanito by Marlyn Evanelina Monge (Pauline Books and Media). There are an increasing number of children's books about this American Marian apparition, but this one is unique in that it gives more space to St. Juan Diego and is firmly grounded in his native culture. Beautiful illustrations! It would make a great read aloud story.
You can also sign up for An Open Book reminder email, which goes out one week before the link-up.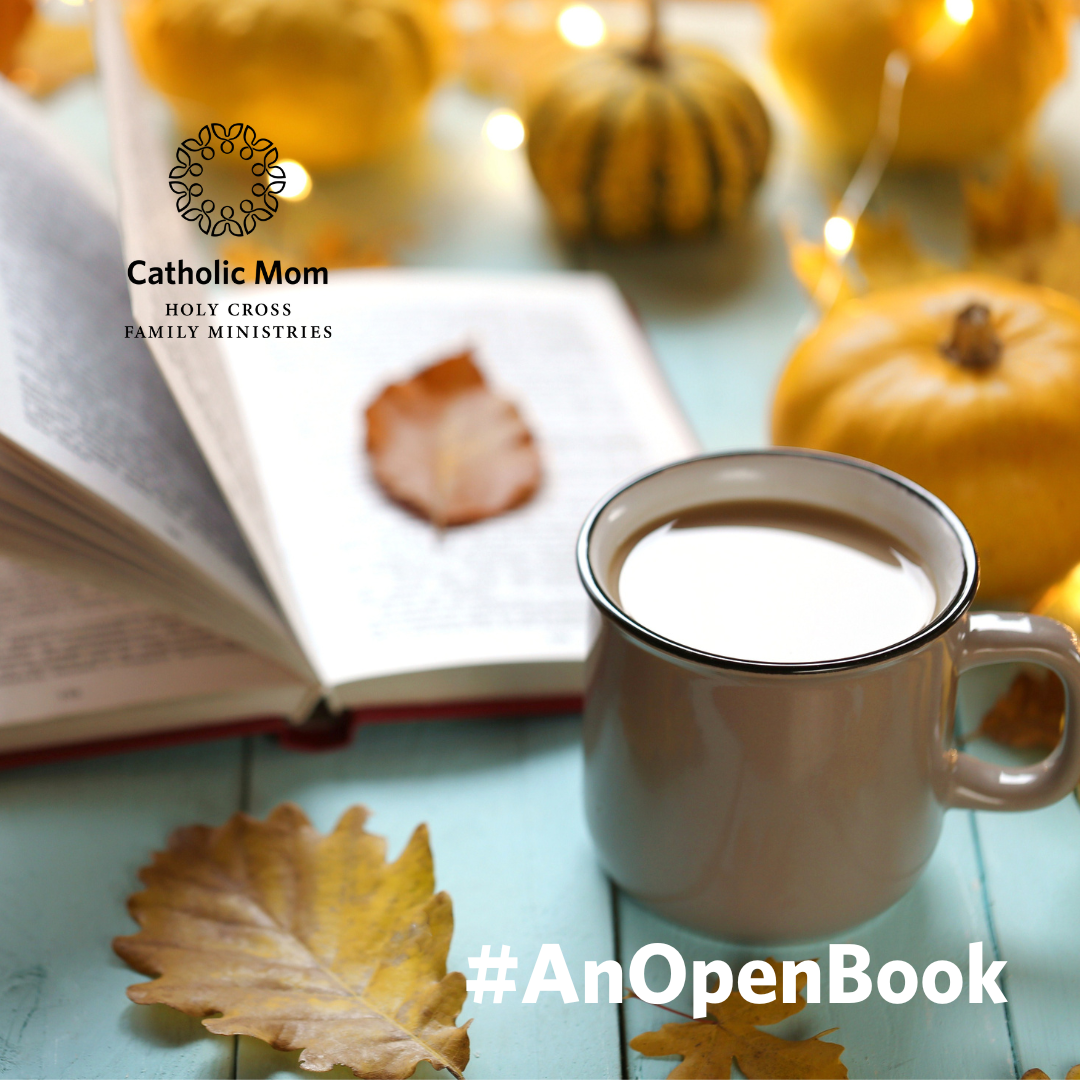 ---
Copyright 2022 Carolyn Astfalk
This article contains Amazon affiliate links; your purchases through these links benefit the author.
About the Author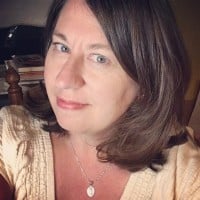 Carolyn Astfalk is a wife, mother of four young children, and a writer. Her contemporary Catholic romances are available at Amazon.com. She is a member of the Catholic Writers Guild, a Catholic Teen Books author, and blogs at My Scribbler's Heart. Visit CarolynAstfalk.com.