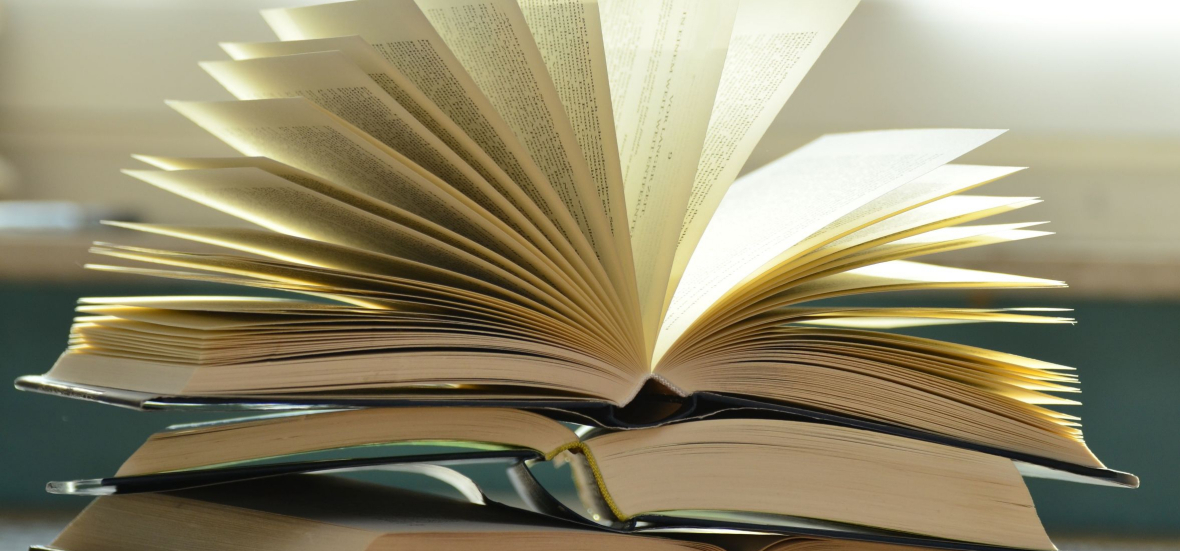 Carolyn Astfalk hosts the Open Book linkup: Share what you're reading and get recommendations from other readers.
Welcome to the October 2020 edition of An Open Book, hosted both at My Scribbler's Heart AND Catholicmom.com.
An Open Book is all about what my family is reading this month, from the adults down to the little kids.
Share what you're reading by linking up your blog post below. Simply write about what you're reading. You can make it personal or, as I do, extend it to the whole family. Your post can be as simple as a few lines about the book or as in-depth as a 700-word review. That's entirely up to you. You can even forego writing all together and record a video or simply post cover photos.
No blog? No problem. Please share what you're reading in the comments.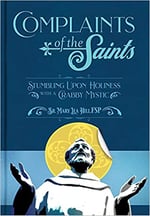 Complaints of the Saints: Stumbling Upon Holiness with a Crabby Mystic by Sister Mary Lea Hill, FSP, aka The Crabby Mystic, arrived in my mailbox, and I promptly handed it over to my favorite complainer, my husband, who took to it readily. It's filled with short, easily digestible sections. I'll read this eventually too. It's comforting to know that sainthood is attainable despite persistent character flaws because we all have those.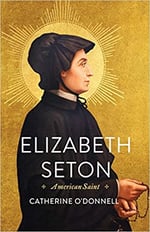 My audiobook listening, already greatly diminished during the pandemic, has taken another hit as we've transitioned to homeschooling. It may well take me the better part of a year to get through the long book I'm listening to! Even so, I'm sticking with Elizabeth Seton: American Saint by Catherine O'Donnell. This isn't a hagiography, and St. Elizabeth Ann Seton, one of my longtime favorite saints, is portrayed very much as a woman of her time. I'm less than a quarter through, but I'm enjoying learning the details of her family life. It's also interesting that characters in this book intersect with those portrayed in the novel The Whiskey Rebels, William Duer being one of them. I'm looking forward to the remainder of this biography.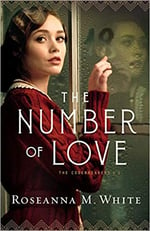 I completed the final two books on my short summer reading list. The first is The Number of Love by Roseanna M. White. Set in London during World War I, the characters are involved in code breaking and espionage efforts. There is an element of suspense and a lovely sweet romance, but the characters really shine in this story. The heroine, Margot, is unique in her affinity for numbers, manipulating them with more ease than she can navigate relationships with others. Her friend, Dot, suffers from social anxiety, but they support and care for each other well, as does Dot's brother, Jake, who loves each of them as they are.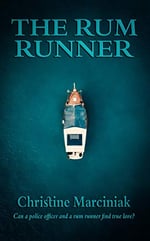 The last book from that summer to-be-read list is The Rum Runner by Catherine Marciniak. This prohibition-era novel highlights a WWI veteran who has added running liquor to his family's scallop-fishing business. Traumatized by his wartime experience in France, Hank's solitary life suits him fine until his brother's new romance forces him to repeatedly cross paths with police officer Alice. She's eager to work a case instead of being relegated to a desk, and he's eager to discover who's killed a fellow fisherman/rum runner. A very enjoyable clean historical romance.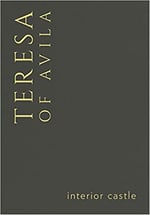 I needed a new book to take along to Adoration, so I began reading St. Teresa of Ávila's Interior Castle. I'd avoided this book, thinking it was all lofty, difficult-to-understand prose about spiritual ecstasy. Turns out it's more down to earth than that. It strikes me as a precursor to a million modern memes in which you try to identify which category you fit into. A good portion of the book is also St. Teresa going on about how unqualified she is to write the book, so I'm not sure what I think of it yet, but it's a spiritual classic and there are many salient points within, so I'll read on. The hardcover edition from OSV's Noll Library is also a beautiful book with a wonderful introduction by Teresa Tomeo.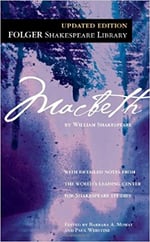 My oldest son is reading one of my favorite Shakespeare plays, Macbeth. I keep asking him if he's gotten to the handwashing yet. (He's almost there.) I like seeing how much he enjoys these plays (and how much better he is at comprehending them than I was). He recommends what he's seen of the 2010 film adaption with Sir Patrick Stewart.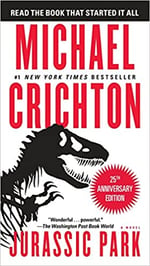 He's also been reading Jurassic Park, the second book of Michael Crichton's that he's read. I think we all know the storyline. He's been most impressed by how quickly the reader is brought into the action. I read the book many years ago, and remember it being a page-turner and far better than the (very good) movie.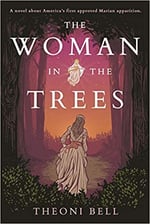 My daughter has been enjoying her favorite genre, historical fiction. She recently read Theoni Bell's debut novel, The Woman in the Trees. It tells the story of Slainie, a Belgian immigrant girl, whose life intersects with Adele Brise, an immigrant catechist visionary. The novel touches on the American Civil War, and culminates with the Peshtigo Fire of 1871. It is a fantastic introduction to Our Lady of Good Help, the only approved Marian apparition in the United States.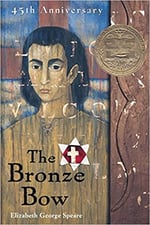 In conjunction with her history studies, my seventh grader is also reading The Bronze Bow by Elizabeth George Speare. I'd never heard of this book, then, as so often happens, saw it mentioned twice within a week. My daughter hasn't read biblical fiction before, so she is really enjoying this novel set in Palestine at the beginning of Jesus' public ministry.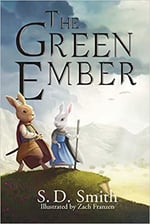 We've been reading The Green Ember by S.D. Smith aloud at night, and my girls are enjoying the story. It doesn't hold my youngest son's attention, but then I can't think of a single novel I've read aloud that did. The rabbit characters à la Watership Down drew me into this action-packed story. History and intrigue in this rabbit world are being revealed bit by bit as brother and sister (now, likely orphans) Heather and Pickett hop from one adventure to another.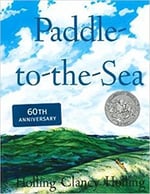 In her study of Canada, my youngest daughter has been reading Paddle-to- the-Sea by Holling Clancy Holling, a Caldecott Honor book about a boy who carves out a canoe and takes it through the Great Lakes to the Atlantic Ocean. It provides a great overview of Canadian geography.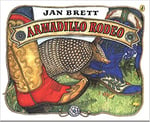 Jan Brett books are all so beautifully illustrated, and my second grader has read a couple of them lately, including Armadillo Rodeo about a young armadillo who mistakes a red boot for a friend. It fits nicely with his study of native North American animals.
Want more details on An Open Book? You can also sign up for An Open Book reminder email, which goes out one week before the link-up.
CLICK TO TWEET
Join #OpenBook linkup + share your current reads! Hosted by @CMAstfalk + @CatholicMomCom #catholicmom
---
Copyright 2020 Carolyn Astfalk
This article contains Amazon affiliate links; your purchases through these links benefit the author.
About the Author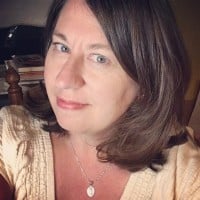 Carolyn Astfalk is a wife, mother of four young children, and a writer. Her contemporary Catholic romances are available at Amazon.com. She is a member of the Catholic Writers Guild, a Catholic Teen Books author, and blogs at My Scribbler's Heart. Visit CarolynAstfalk.com.