Carolyn Astfalk hosts the Open Book linkup: Share what you're reading and get recommendations from other readers.
Welcome to the September 2022 edition of An Open Book, hosted both at My Scribbler's Heart AND Catholicmom.com.
An Open Book is all about what my family is reading this month, from the adults down to the little kids.
Share what you're reading by linking up your blog post below. Simply write about what you're reading. You can make it personal or, as I do, extend it to the whole family. Your post can be as simple as a few lines about the book or as in-depth as a 700-word review. That's entirely up to you. You can even forego writing all together and record a video or simply post cover photos.
No blog? No problem. Please share what you're reading in the comments.
Click to tweet:
What are you (or your family) reading this month? Share in the #AnOpenBook linkup #catholicmom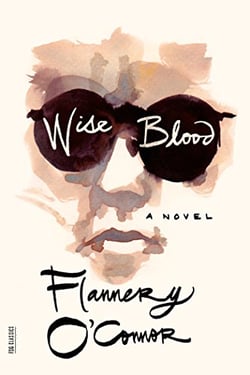 I've been listening to Flannery O'Connor's novel Wise Blood while I'm driving about alone, which means it's taking me a long time to get through it. The novel centers around Hazel Motes, who establishes The Church of God Without Christ, yet can't seem to escape God's reach. I took Katie's recommendation to listen on audiobook, and the narration by Bronson Pinchot is excellent! The distinct voices, accents, and personality he brings to the characters has enhanced my appreciation for the story. I'm not certain I've yet acquired a taste for O'Connor, which is akin to heresy, I know. I've still got a lot of the book remaining, so I'm not going to make any judgments about it, but I do find it difficult to hear the Lord's name used in vain so, so many times.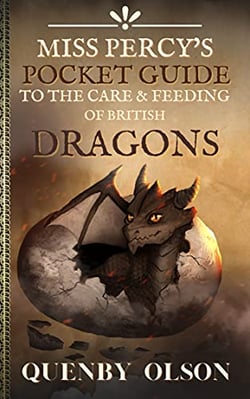 In a totally different fiction vein, I read Quenby Olson's Miss Percy's Pocket Guide (to the Care and Feeding of British Dragons). Both Mildred Percy's and the author's voices are delightful in this fantastical historical novel. Sharply, smartly written and wildly creative, it's no wonder so many readers have enjoyed it. Mildred's slow arc from browbeaten spinster sister to confident, adventurous, dragon-raising woman is a pleasure to read. The minor characters are three-dimensional, and the pacing is good, even for a longish novel.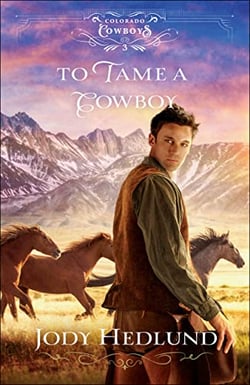 I've been reading Jody Hedlund's Colorado Cowboy series, continuing with To Tame a Cowboy. A lot of the book felt formulaic, but the last third delivered the character growth I was waiting for. Brody is a Civil War veteran working on his brother's ranch and keeping to himself until Savannah, a veterinarian trying to avoid being wed to a man she doesn't love, comes to tend to their animals. Her fiancé and some cattlemen cause some interference for the two. I've really grown to love the Rocky Mountain setting in this series.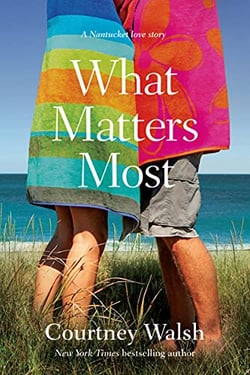 Because I've enjoyed so many of Courtney Walsh's contemporary Christian romances, I picked up her latest, What Matters Most. I'm not quite finished with it, but it's not my favorite of hers. Despite the two main characters being artists (a watercolor painter and a photographer), it feels a little uninspired. Emma is a widow and mom to 5-year-old CJ and has been merely going through the motions since her husband was killed in action five years earlier. Jameson shows up on her doorstep with a secret related to her husband's death but doesn't get around to revealing it until they've fallen in love. And Emma has a shameful secret too. The writing's fine, but this one just isn't grabbing me.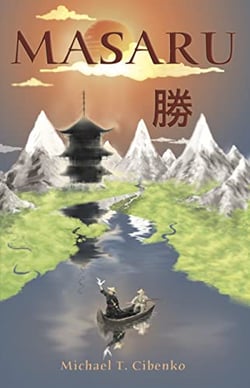 Masaru by Michael T. Cibenko tells the story of a boy, Shiro, during the Christian persecutions and martyrdoms in 16th-century Japan. Shiro's family are recent converts to Christianity, and Shiro is studying to be a healer, but when their church is closed and their priest is arrested, he and his friend Tomi are called to action, which dominates the latter part of the book. The many names of historical and military figures made the story a little off-putting for me, unfortunately. Exploring Christian history and culture in Japan, however, was interesting.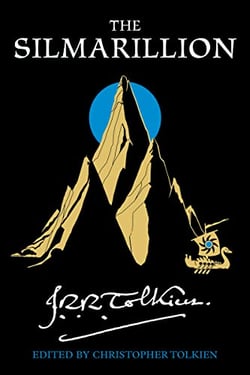 Before returning to college, my oldest son read J.R.R. Tolkein's The Silmarillion. It works as an origin story for The Lord of the Rings. From the description (because my eyes glaze over when encountering most fantasy books): The Silmarillion is the history of the rebellion of Fëanor and his kindred against the gods, their exile from Valinor and return to Middle-earth, and their war, hopeless despite all their heroism, against the great Enemy.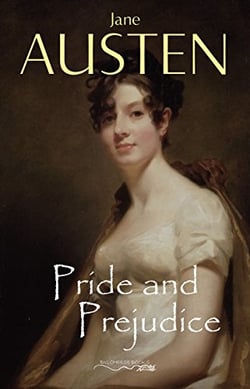 For her summer reading assignment, my high-school daughter chose the classic Pride and Prejudice by Jane Austen. I read her journal reflections before she turned them in, and it was clear she despised Lydia. (As well she should.) One of the joys of reading a classic like this, I think, is understanding more literary references. She truly enjoyed the novel, and we're looking forward to watching one of the movie adaptions. (She's already seen the 2005 Keira Knightley version.)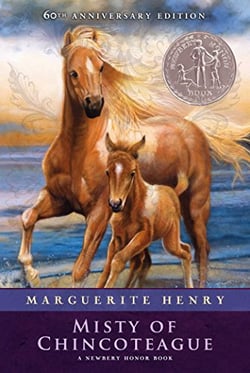 We brought home books for everyone from our local library's annual book sale. My fifth-grade daughter picked up Misty of Chincoteague. She remembers seeing the wild horses on Assateague while on a family vacation, so I thought she might enjoy this classic, though I've never read it. Phantom is a seldom-seen pony that roams with a band of wild ponies, but her colt, Misty, is easily tamed. It's Misty who is the center of the story.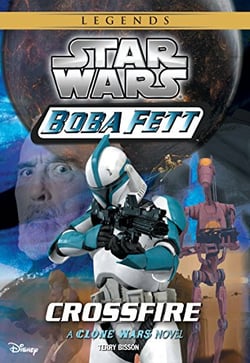 Also at the library book sale, my fourth-grade son picked up Boba Fett: Crossfire by Terry Bisson. My kids have great affection for The Clone Wars animated series, and this book concerns that segment of the Star Wars universe. Boba Fett thinks Count Dooku will help him become a bounty hunter, but instead he ends up caught in the crossfire on Dooku's toxic planet, Raxus Prime.
You can also sign up for An Open Book reminder email, which goes out one week before the link-up.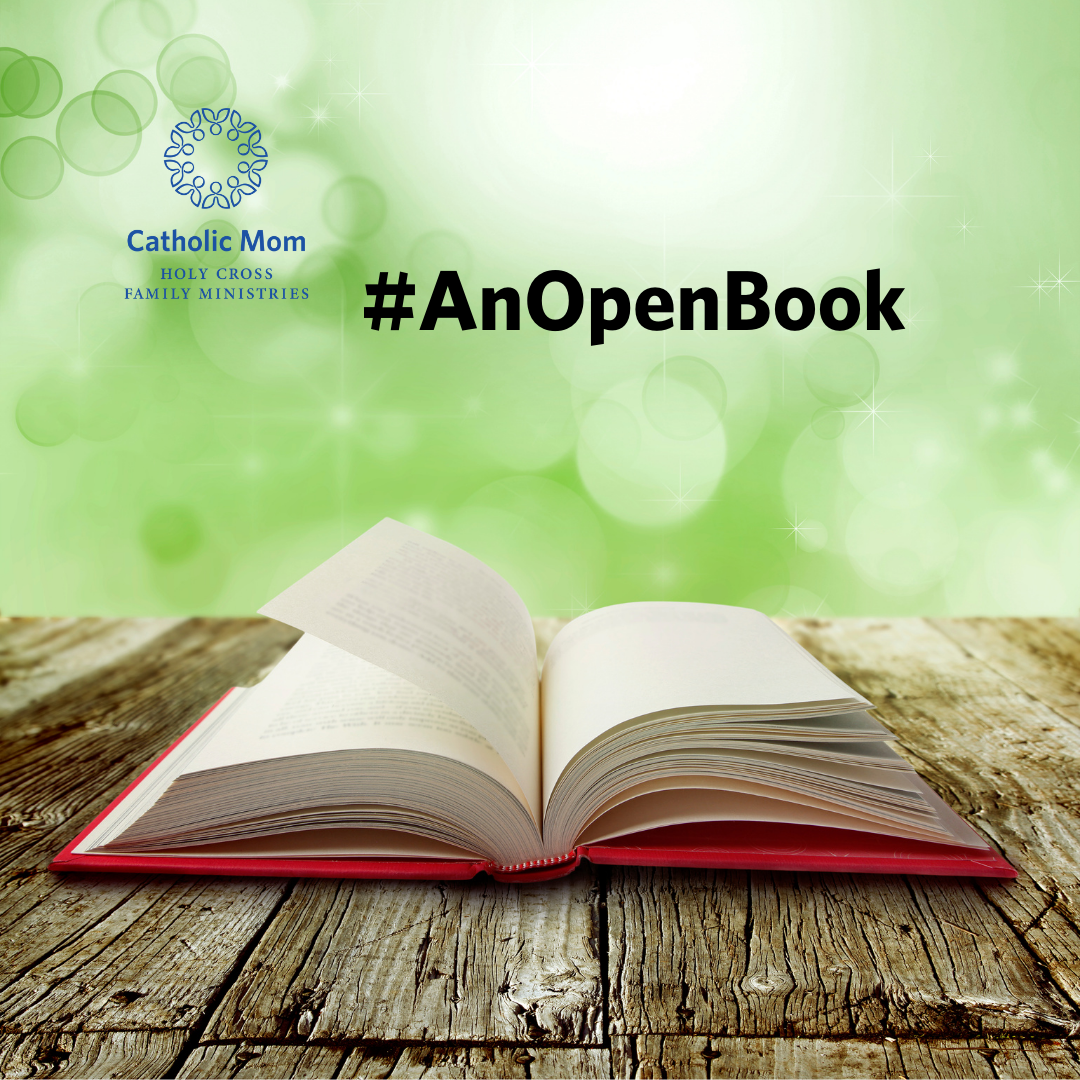 ---
Copyright 2022 Carolyn Astfalk
Images: Canva
This article contains Amazon affiliate links; your purchases through these links benefit the author.
About the Author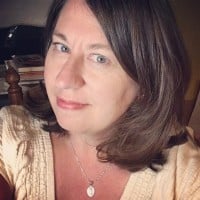 Carolyn Astfalk is a wife, mother of four young children, and a writer. Her contemporary Catholic romances are available at Amazon.com. She is a member of the Catholic Writers Guild, a Catholic Teen Books author, and blogs at My Scribbler's Heart. Visit CarolynAstfalk.com.