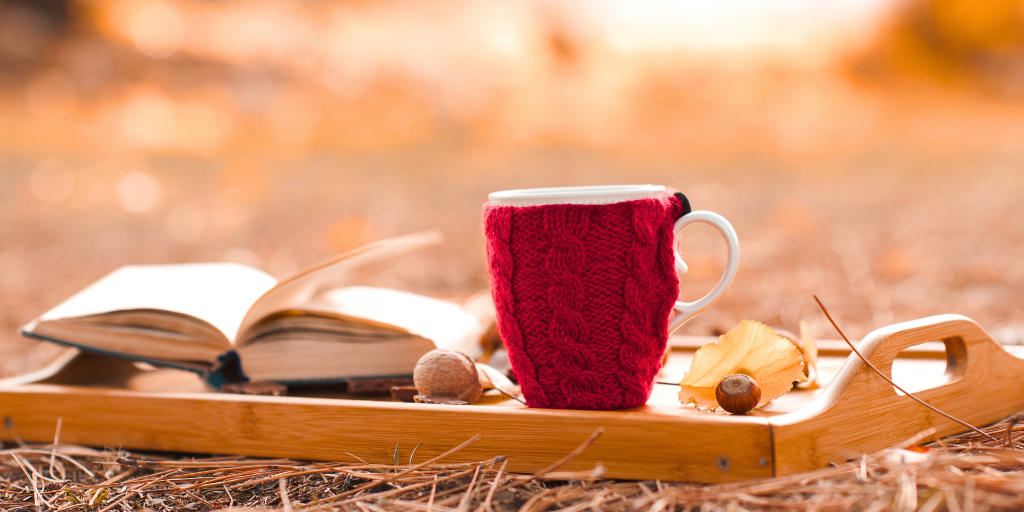 Carolyn Astfalk hosts the Open Book linkup: Share what you're reading and get recommendations from other readers.
---
Welcome to the September 2023 edition of An Open Book, hosted both at My Scribbler's Heart AND Catholicmom.com.
An Open Book is all about what my family is reading this month, from the adults down to the little kids.
Share what you're reading by linking up your blog post below. Simply write about what you're reading. You can make it personal or, as I do, extend it to the whole family. Your post can be as simple as a few lines about the book or as in-depth as a 700-word review. That's entirely up to you. You can even forego writing all together and record a video or simply post cover photos.
No blog? No problem. Please share what you're reading in the comments.
Click to tweet:
What are you (or your family) reading this month? Share in the #AnOpenBook linkup #CatholicMom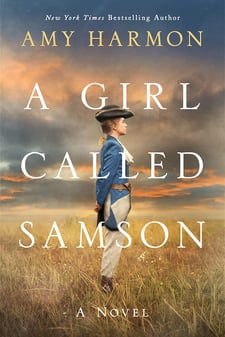 I have only a few books left to complete on my summer reading list, and the one I've just begun is A Girl Called Samson by Amy Harmon. I've loved many of Amy Harmon's books, but it's been a while since I read any. This historical novel is about the real-life Deborah Samson, who disguised herself as a young man to fight in the Revolutionary War. In the early chapters, the reader meets Deborah, an intelligent and curious girl, as an indentured servant living amongst a family of boys. I'm eager to keep reading.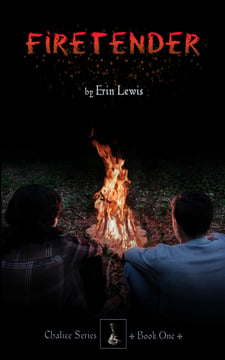 Firetender by Erin Lewis is the first book in the Chalice series. At 19, Dallas Malone is propelled into adulthood headlong when his mother skips town. Dallas and his simple yet highly intelligent friend Channing, who's physically abused at home, set off in Dallas's car, following Dallas's wanderlust. Hunger drives them to shoplifting at a convenience store and an encounter with a state trooper that ends badly. The second half of the book is set in prison as Dallas's impulsivity causes even more problems. Eventually, he develops a mentor relationship with a Catholic priest and his faith grows. Moving and, at times, gritty.
I read an advance copy of Royal & Ancient by Catholic Mom contributor Amanda Lauer. It's a fun escape! There are many humorous moments as 21st-century girl meets 17th-century boy in this YA time-travel romance. Along with a handsome Scotsman hero and intrigue, there's lots for readers to absorb about Scottish customs, history, and the practice of the Catholic faith.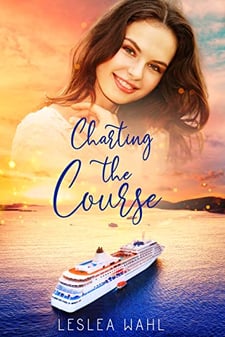 Leslea Wahl, also a Catholic Mom contributor, has a new book out for teens. Charting the Course features a fun cruise ship setting. The enclosed environment forces Liz into close quarters with her estranged dad, who takes her along on his high school reunion cruise. There's the mystery and innocent romance I expect in Leslea Wahl's books, but Liz had some secrets I didn't expect, which made her character all the more interesting and the ending sweeter.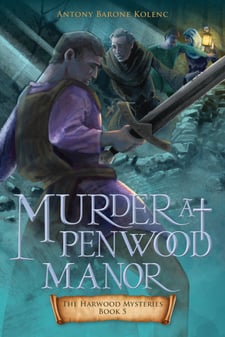 I also read an advance copy of the fifth book in Antony B. Kolenc's Harwood Mysteries, Murder at Penwood Manor. (It was a big month for Tony Kolenc in our house as my youngest daughter read books 1 through 4, and my youngest son read Book 2, The Haunted Cathedral.) In the latest installment, Xan, Lucy, and Christina must uncover the killer of a much-hated blacksmith. The obvious suspect is Laurence, returned from the Crusades and plagued by demons. But what of his love, Muriel? And his brother, Rolfe? And the wicked Trapper? The spiritual theme in this story is a timely and often-overlooked vice: envy. There's a lot of wisdom tucked in the pages about the sinfulness of envy and trusting God with the path He sets before us.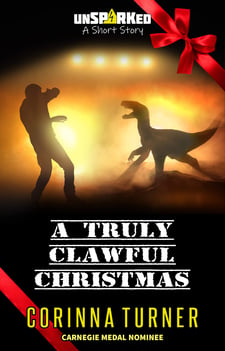 A Truly Clawful Christmas by Corinna Turner is a short addition to her adventurous unSparked series. It's an origin story of sorts for Father Benedict, who is transferred from his comfortable (if sometimes tedious) parish life to ministry to the Catholic hunters and farmers that live outside the fence—where the dinosaurs roam. Suitable for anytime, not just Christmas.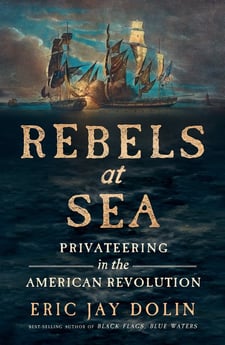 As a reward for completing the local library's summer reading program, my college-age son chose Rebels at Sea: Privateering in the American Revolution by Eric Jay Dolin. The book examines what my son called the "largely unknown importance and reality of privateering during America's founding moments." He said it was both informative and entertaining, and he was surprised to see how privateering was woven into the very fabric of the Revolution.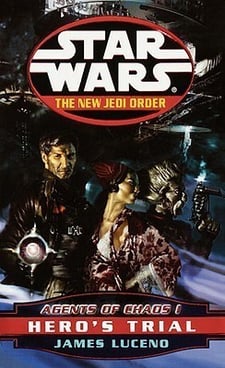 As he returned to college, my son was still reading Hero's Trial (Star Wars: The New Jedi Order #4) by James Luceno. The New Republic is suffering from attacks by invincible aliens. Han Solo takes center stage in this novel as he sets out to expose an old smuggler friend acting as a mercenary for the enemy.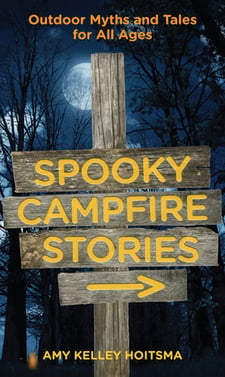 My son likes to pick up local history and folklore when we visit Shenandoah National Park, but this year he grabbed some campfire reading. After dark, he read selections from Spooky Campfire Stories: Outdoor Myths and Tales for All Ages by Amy Kelley Hoitsma aloud to his siblings. I really liked that these weren't silly, supposedly spooky stories but rather eerie tales by recognized authors. We only got through several stories together, but the Jack London story was a favorite. I want to read the whole collection.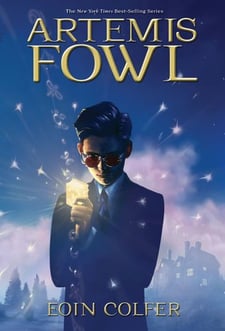 My youngest daughter selected Artemis Fowl as her prize book for the summer reading program. She enjoyed this popular novel by Eoin Colfer. Artemis is a 12-year-old millionaire genius who kidnaps a dangerous fairy. My daughter did alert me to the mention of a pentagram in the book, but we had no other concerns with the content.
Reads ... and Rereads
There's been a lot of overlap in reading in our house. (See The Harwood Mysteries above.) Rather than repeat books that I've previously featured in An Open Book–some rather recently—I'm just going to list them:
Codename Edelweiss by Stephanie Landsem: My high school daughter chose this novel set in Hollywood prior to the United States' involvement in WWII for completing her summer reading assignment.
Timeline by Michael Crichton: The same daughter is finishing this thriller, which her brother had once used for his summer reading assignment. It serves as a fun introduction to quantum mechanics.
7 Riddles to Nowhere by Catholic Mom contributor A.J. Cattapan: My middle-school daughter read this one earlier in the summer about a boy with selective mutism trying to save his school.
The Forest Tales series by Cece Louise: The same daughter zipped through all these historical fantasy loose retellings of fairy tales.
Anne of Green Gables by L.M. Montgomery and Jane Eyre by Charlotte Bronte were two classics this same daughter read. She also read Michael Crichton's Jurassic Park.
My oldest son, after reading many lesser-known J.R.R. Tolkien books, returned to The Hobbit, which he'd never read independently. His dad read it to him when he was young.
You can also sign up for An Open Book reminder email, which goes out one week before the link-up.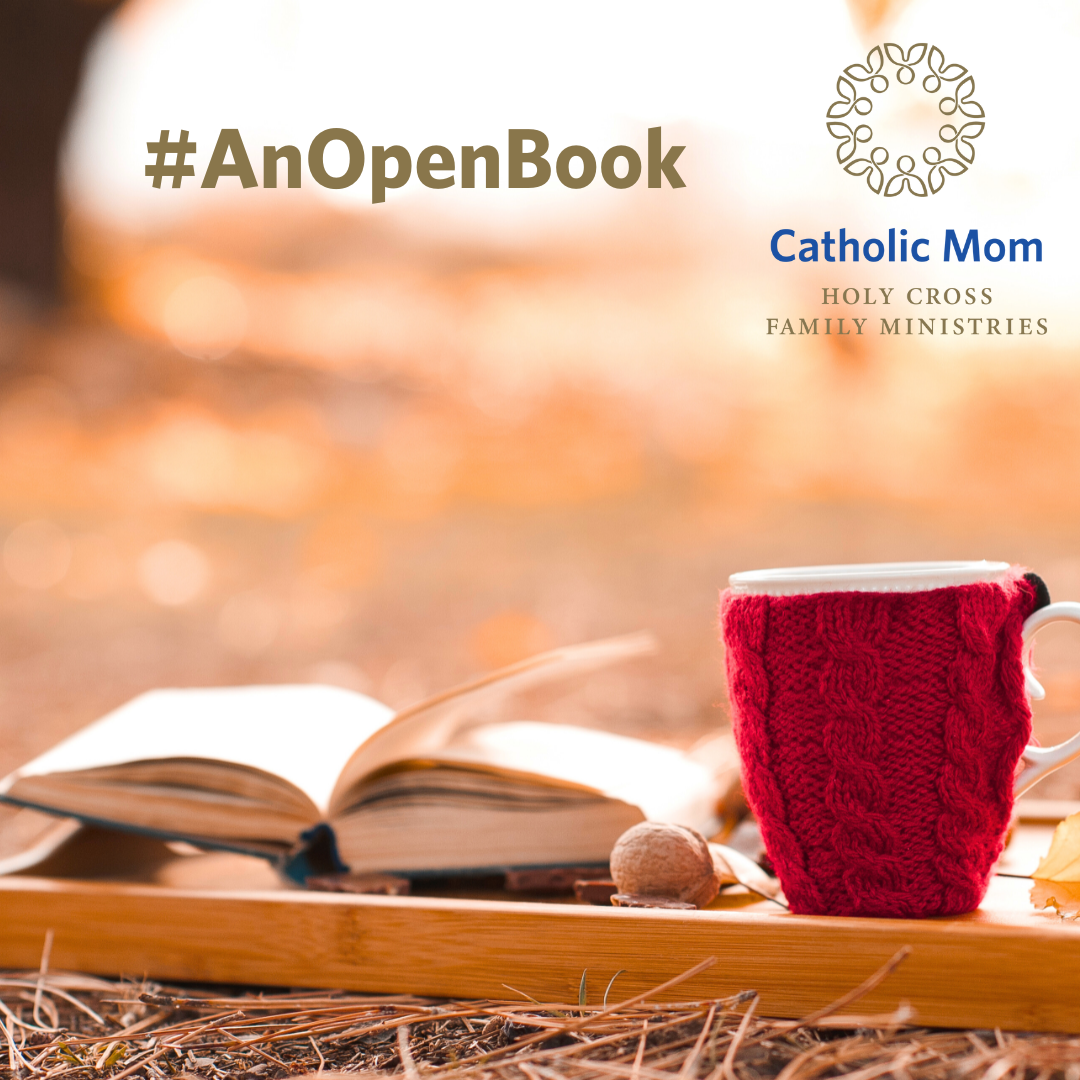 ---
Copyright 2023 Carolyn Astfalk
Images: Canva
This article contains Amazon affiliate links, which provide a small compensation to the author of this piece when purchases are made through the links, at no cost to you. Thank you for supporting our Catholic Mom writers in this way.
About the Author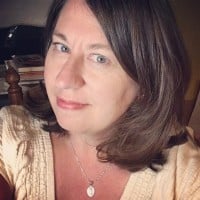 Carolyn Astfalk is a wife, mother of four young children, and a writer. Her contemporary Catholic romances are available at Amazon.com. She is a member of the Catholic Writers Guild, a Catholic Teen Books author, and blogs at My Scribbler's Heart. Visit CarolynAstfalk.com.