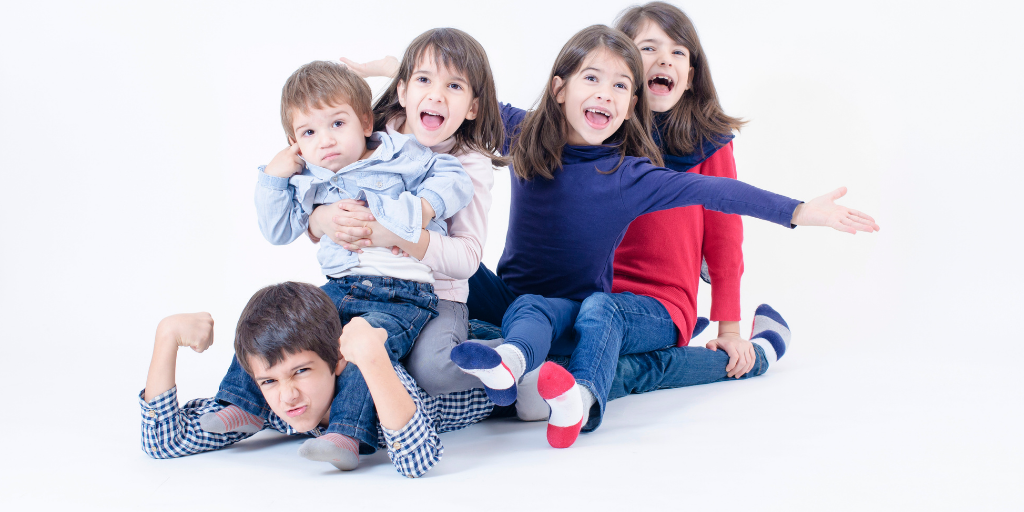 Rachel Watkins shares her favorite books about large families, for readers of all ages.
Coming from a family of readers, and now raising a family of readers, a lot of books have passed through my hands.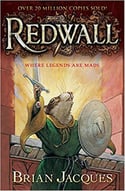 Over the years, I have created my own list of favorite books some of which my own children have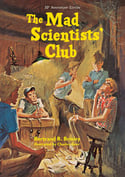 come to love (Redwall series by Brian Jacques) and some they have not (Adventures of the Mad Scientists Club series by Bertrand Brinley). I also happen to be the child of a large family (1 of 10) and raising a large family (11 children) and over the years, both by happenstance and on purpose, I have collected books that highlight large families.
Everyone likes to read a book that in some way reflects their life, and I was no different. I read The Happy Hollisters by Andrew E. Svenson (aka Jerry West), which gave me a family of seven to enjoy, while the All of the Kind Family by Sydney Taylor gave me the stories of five American Jewish sisters growing up in New York City in the early 1900's.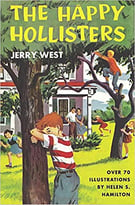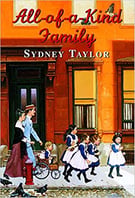 In raising my own family, I am always so happy to discover the unexpected book that give me a peek into a family that looks a bit like my own. While my mother never made the rock hard pizzas like the Grandma in The Rattlebang Picnic by Margaret Mary, illustrated by Steven Kellogg, I can really appreciate the line from this picture book, "Perhaps we can have a few children - just six or seven - and make do with an old car," which gives us the outlandish adventure of the MacTavishes with their seven. In my house, we've yet to drive anything but old cars!


I discovered Snow Day by Moira Fain, who gives us the story of Maggie Murphy, Sister Agatha Ann (wearing a habit no less), the mention of hand-me-downs and the joy of a snow day off of school. There is also The Seven Silly Eaters by Mary Ann Hoberman and illustrated by Marla Frazee, whose house looks decidedly like that of other homeschoolers I know.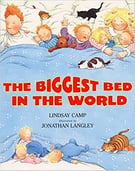 How about The Biggest Bed in the World by Lindsay Camp and illustrated by Jonathan Langley? Even its cover is a delight for any family who practices bed sharing.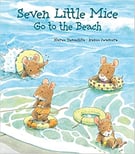 Many books about mice and rabbits will, of course, feature the stereotypical large family. I discovered I truly enjoyed the art and storytelling of Seven Little Mice Go to the Beach by Kazuo Iwamura and Haruo Yamashita, where the little mice have to rescue Dad.

Meanwhile, Mouse TV by Matt Novak gives us a multi-generational large family we can all relate to as they decide what show to watch or maybe not watch anything at all.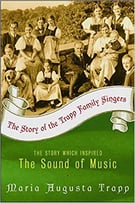 For us parents, reading The Story of the Von Trapp Family Singers by Maria Von Trapp will reveal a family whose story is even more inspiring than its movie, The Sound of Music (1965) revealed.
The same is true regarding the Gilbreth Family in their Cheaper by the Dozen and Belles on Their Toes books (Frank Bunker Gilbreth Jr. and Ernestine Gilbreth Carey, 1948). The 1950 movie is well worth a family watch, but I'd avoid the modern remake and its awful sequel completely.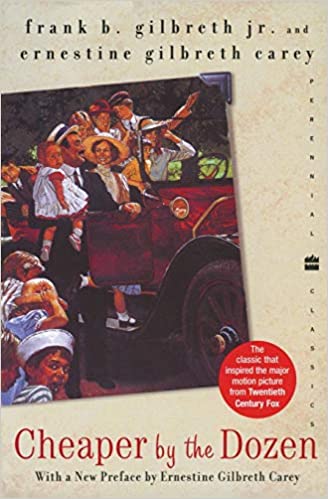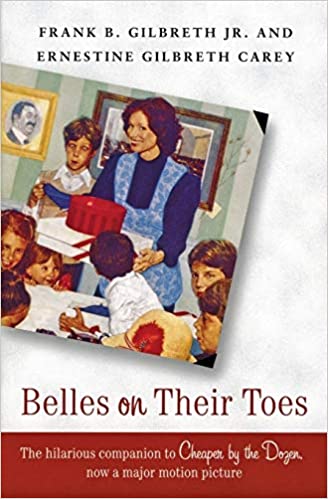 Seeing yourself in a book is a delight. It can confirm your feelings and remind you that you are not alone. #catholicmom
Seeing yourself in a book, so to speak, is a delight. It can confirm your feelings and remind you that you are not alone. While large families are often seen by some as an oddity or even an abomination, there are both movies and books you can find to reassure you of its normalcy.
---
Copyright 2021 Rachel Watkins
Image: Canva Pro
About the Author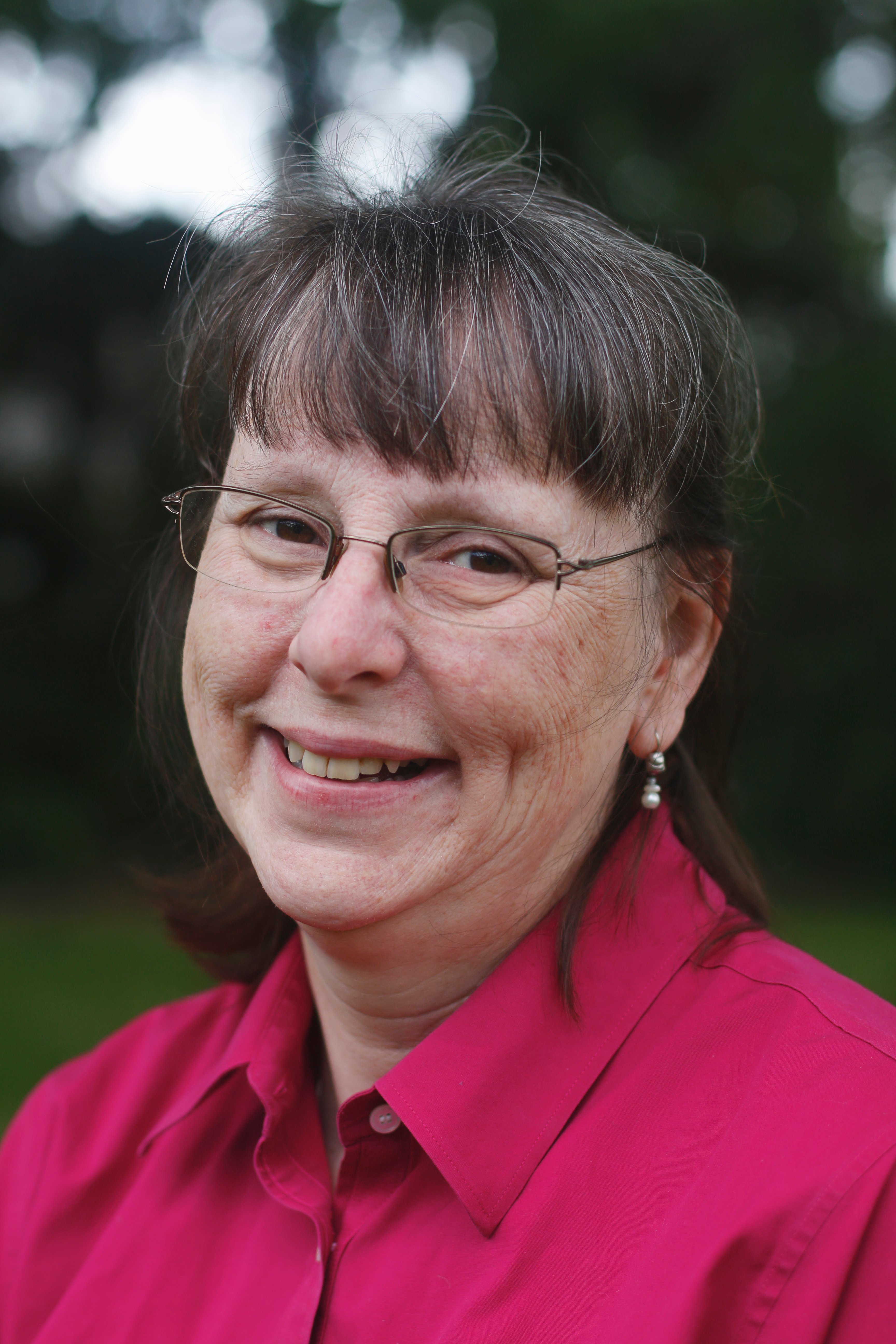 Wife of Matt for 36 years and mom to 11, Rachel is the creator/developer of The Little Flowers Girls' Club. She is a weekly contributor to Dr. Greg and Lisa Popcak's radio program, More2Life on EWTN radio. She has also been a homeschooler for over 25 years and has dealt with multiple sclerosis as a chronic illness for a bit longer.