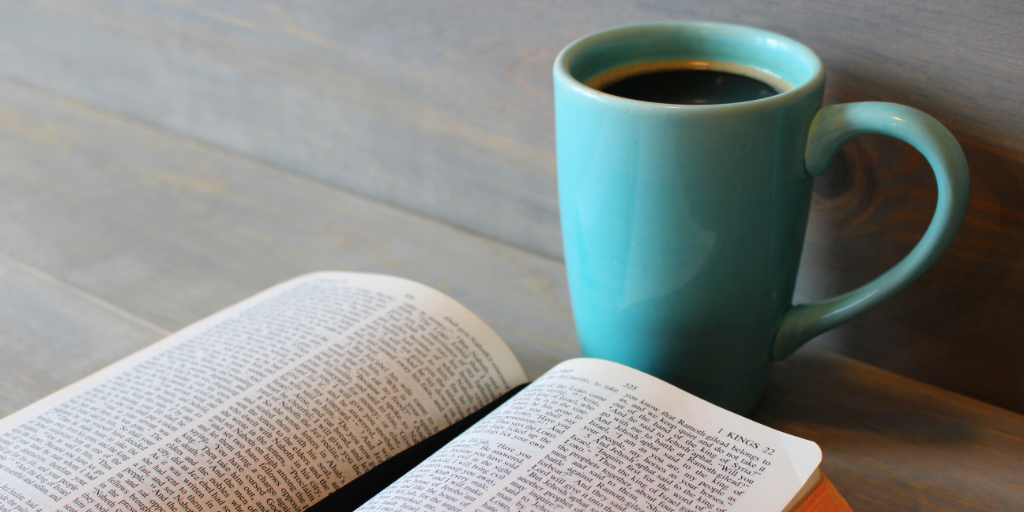 Karen Ullo introduces the Catholic Coffee Company and offers a review of two of their coffee selections.
---
If you're a Catholic who has ever drunk a cup of coffee, the man you need to thank is Pope Clement VIII. Coffee came to Europe from the Muslim world, and many people rejected it as the brew of the infidels or even "Satan's drink." Clement VIII, pressured to denounce this foul innovation, refused to do so without trying it first. When he did, he declared, "This devil's drink is delicious. We should cheat the devil by baptizing it."
The Catholic Coffee Company has taken Clement VIII's joke—or was it a papal order?—one step further by introducing coffee blends particular not only to Catholic tastes, but Catholic spirituality … and humor. If you're the kind of person who can appreciate St. Joan of Arc French Roast, then this is the coffee for you. We're all supposed to be "Grounded in Faith," right? Especially first thing in the morning.
The Catholic Coffee Company currently offers eleven wonderfully punny and tasty selections including flavored, unflavored, and a Sleeping St. Joseph Decaf to share after Vespers. I had the opportunity to taste St. Michael Dark Roast, and it's just the fuel you need for your spiritual battle: rich, smooth, and less acidic than most blends. But (full disclosure) I traded this review for a bag of Our Lady of Mount Carmel Salted Caramel because obviously this is a product the world needs. It's lighter than I usually like my coffee, but the flavor is just right. I wonder if it would have tempted even Theresa of Avila or John of the Cross to choose a moment of worldly pleasure that reflects the Creator's merciful love.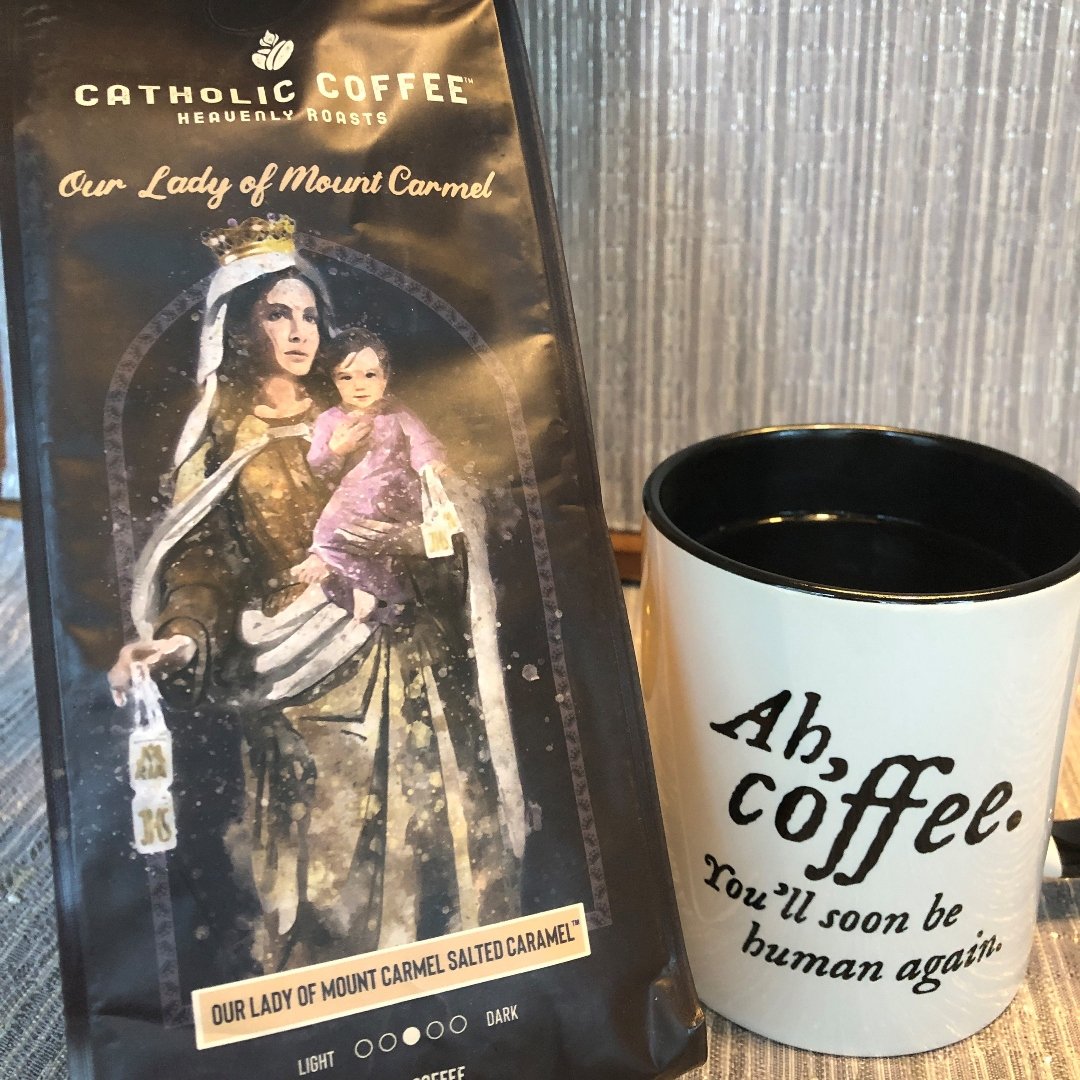 If you're looking for ways to support a Catholic mission that go deeper than puns, try the St. Joan of Arc or St. Therèse blends, which are both Fair Trade and organically grown. For you "I can get by on just one cup" lightweights, K-cups are coming soon. And if you need gifts, St. Nicholas and St. Valentine will be happy to oblige—plus, there are gift sets with mugs of the beautiful in-house artwork available for every blend.
Cheers to Clement VIII and the Catholic sense of humor! Let's toast them both over a warm cup of Joe … or Peter, or Padre Pio.
---
Copyright 2022 Karen Ullo
Images: (top) Canva; (center) copyright 2022 Karen Ullo, all rights reserved.
About the Author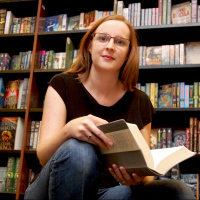 Karen Ullo is the author of two award-winning novels, Jennifer the Damned and Cinder Allia. She is one of the founding editors of Chrism Press, which is dedicated to publishing Catholic and Orthodox fiction, and the former managing editor of the Catholic literary journal Dappled Things. She's also a wife and mother of two. Find out more at KarenUllo.com.