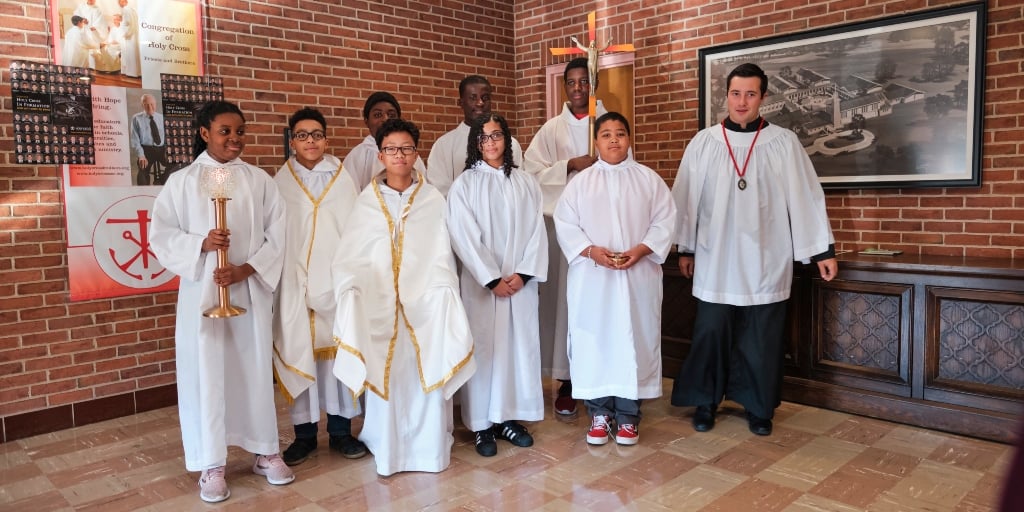 AnneMarie Miller ponders the ways that young children can assist in caring for the church and its liturgical needs.
---
"Do you want to help me?"
Mass had just ended when I heard the sacristan whisper this in the pew behind me. A few moments later, I saw her walk into the sanctuary with her two young grandchildren. The children bowed to the altar and stood reverently as the sacristan handed them the cruets, now mostly emptied. Together, this threesome turned and entered the sacristy together to continue their post-liturgy work.
Seeing them, I thought of my own children, who just a day earlier had lobbied for the coveted job of helping me return freshly-ironed altar linens to the sacristy. In the days beforehand, my young children had watched me purify, wash, and iron these linens at home as we discussed how they were used at Mass.
Children often love to learn through experience.
I've taken my kids to museums where imaginative play areas let little ones pretend to work as doctors, grocery store workers, teachers, or veterinarians. I myself remember visiting similar exhibits as a kid. These experiences were fun ways to dream and play, imagining what it would be like to work in different professions.
I've also realized—both from being a former child myself, and from my current job of raising four little ones—that children often like seeing how their work helps others. Although my kids may initially balk at doing chores, there have been many times when they've looked at a clean bedroom or tidied living room happily, with a recognition that I did this job myself. There is dignity and pride in the work that they do.
Every week, for the past year-and-a-half or so, I observe young children intently work in the Catechesis of the Good Shepherd program, a Montessori approach to faith formation. Quietly and deftly, a 3-year-old fills cruets with water and wine, just as the sacristan does before Mass. A 5-year-old washes windows. A 4-year-old prepares a model altar with a cloth, candles, chalice, paten, and ciborium. I am continually amazed at just how capable these young children are in working with liturgical or practical life materials.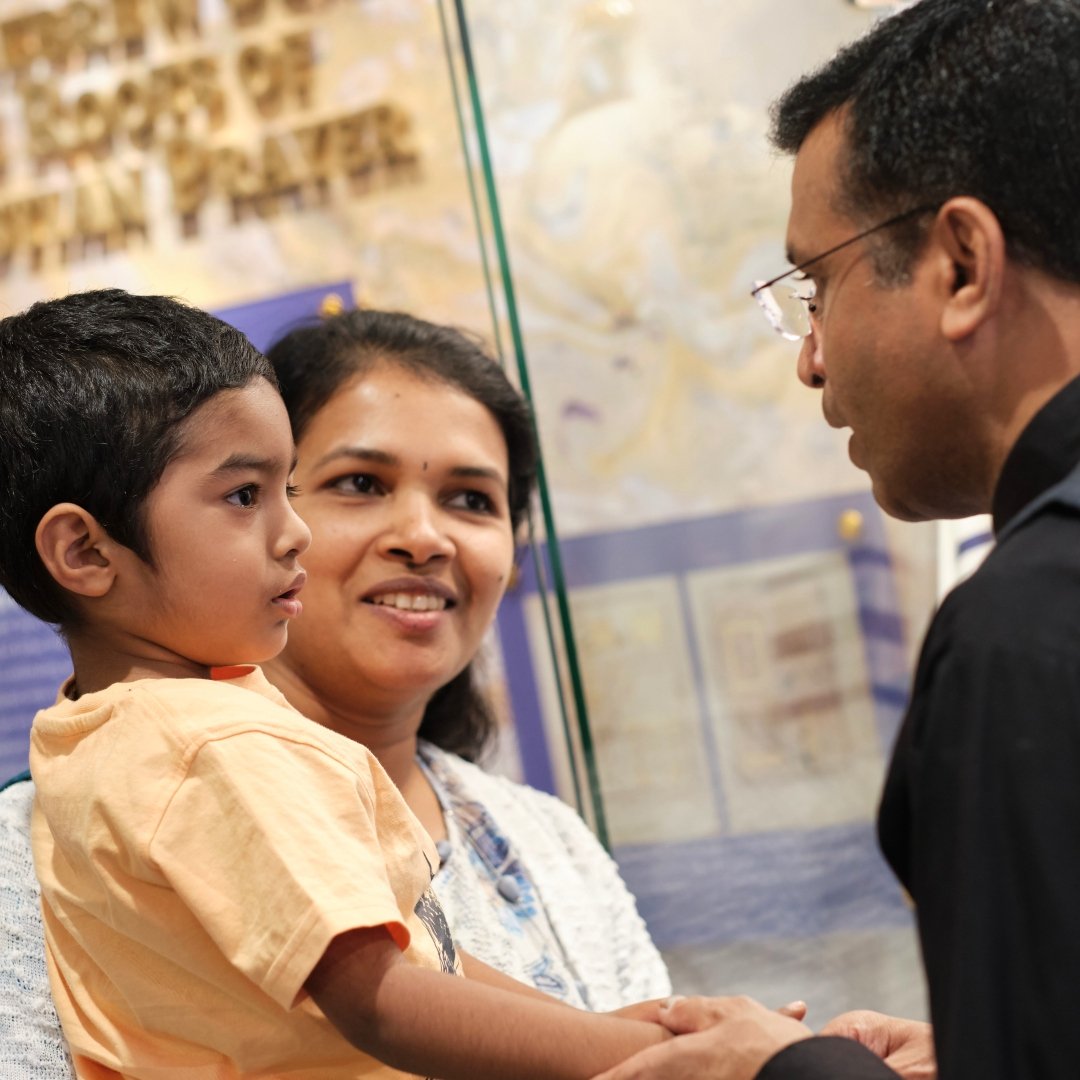 As I think about the sacristan's grandchildren assisting after Mass, and of my own children observing and helping with altar linens, I wonder what the impact will be for these kids and their spiritual formation and education.
Are they growing in a deeper knowledge and appreciation of the liturgy as they prepare for it with a hands-on approach?
Do they experience a sense of pride or joy in knowing that they are helping with the physical work of cleaning up after Mass or supplying the sacristy cabinet with linens?
Just as we can move beyond worksheets when teaching our kids about the Eucharist, I wonder if we can look past rote memorization and textbooks when teaching kids about the church and the liturgy. Can we instead utilize some experiential, hands-on learning?
Click to tweet:
I am continually amazed at just how capable young children are in working with liturgical or practical life materials. #catholicmom
Ensuring that the church is beautiful and prepared for the Holy Sacrifice of the Mass is important, and I wonder how we can incorporate children in this work. While there are some tasks that should not be done by little kids—I'm not going to let my 2-year-old handle the hot iron anytime soon—there are ways that children can care for the liturgical needs and environment of the church.
Whether it's cleaning the pews on a Saturday afternoon, switching out old hymnals, or helping an adult return fresh linens to the sacristy, there's a variety of tasks that young parishioners can assist with.
What are some other ways that we can let our children care for the parish church and its liturgical needs?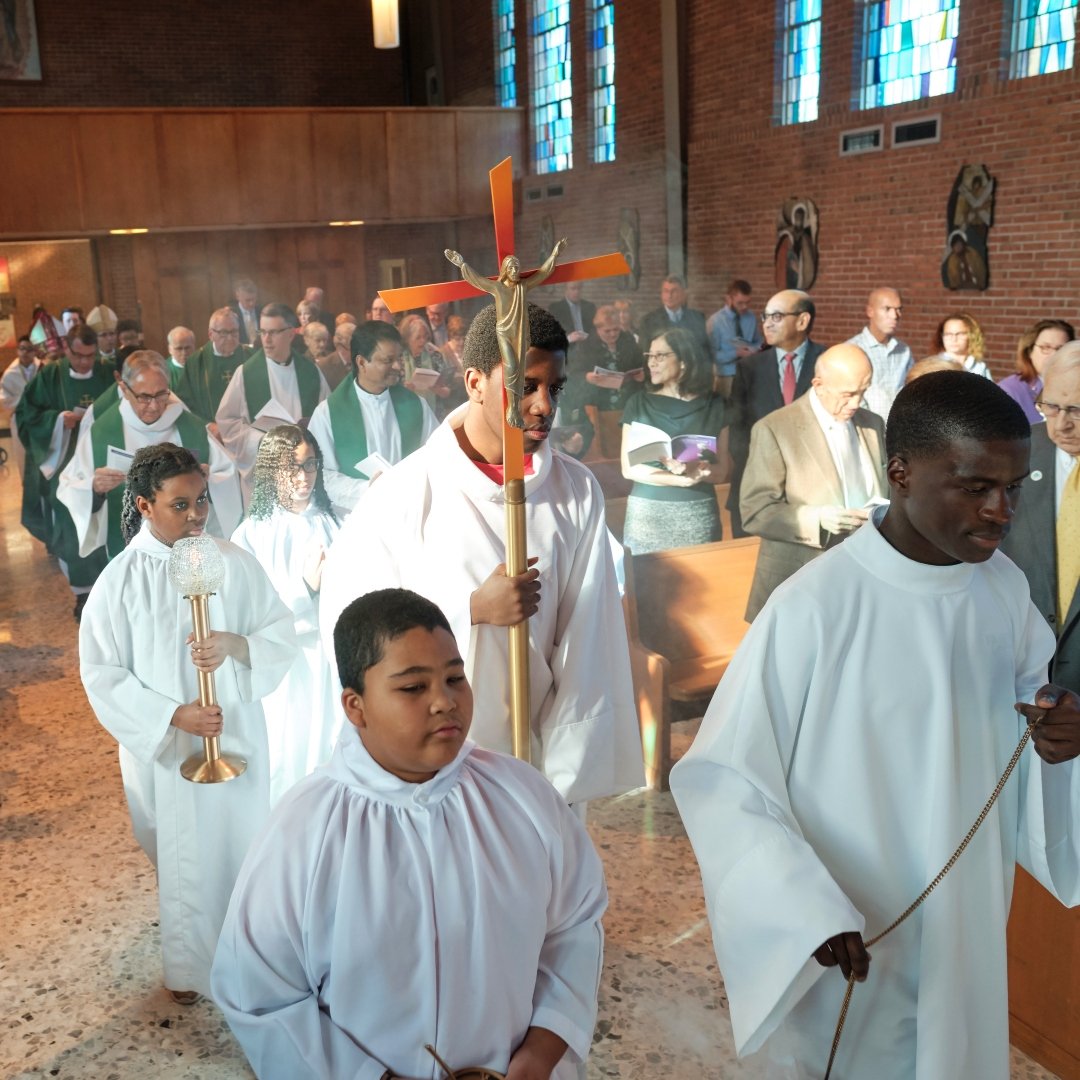 ---
Copyright 2023 AnneMarie Miller
Images: Holy Cross Family Ministries
About the Author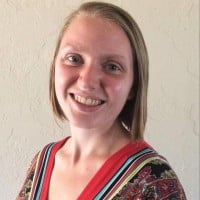 A bibliophile, wife, mother of young children, and lover of the Liturgy, AnneMarie Miller enjoys exploring the manifold—and quirky—ways in which God speaks. She can often be found reading books to her kids, burrowing her toes in the red Oklahoma dirt, or sipping black coffee. Her reflections on Catholicism, literature, and hope can be found on her blog, Sacrifice of Love.