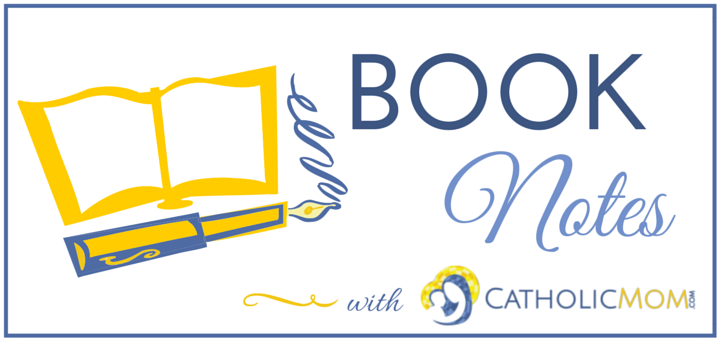 In a world where basic Catholic teachings are undermined and misunderstood, it is very helpful to have someone you can turn to for truth, commonsense, and a bit of fun. There are some hard-working but completely ignored Catholic authors in the world today, fighting the good fight, but getting little support from fellow Christians, mostly because no one knows about them. With Amazon putting out over a million new books a year, the book-world is glutted. But there is hope!
As a Catholic book reviewer, I have come in contact with some of the best books I have ever read and some of the most inspirational people I have ever known. To be a Catholic author today is truly a David and Goliath story, but though the quality is at times uneven, there are some outstanding books available – if only you know where to look and are willing to take a chance on an unknown author.
Here are two great opportunities:
For readers – Become a reviewer. Look at some of the options below and consider reading and reviewing one or more of the books that looks interesting to you. Reviews are very important to authors – we can't do much if readers don't tell anyone about our work.
For authors – Join the Catholic Writer's Guild and/or Catholicfiction.net and find the support you need. There is a lot going on with an active blogs and Facebook pages. Options, advice, and links to support are available.
When we face God at the end of time, He will not only judge what we have done, or failed to do, as individuals but as the human race. I do not fear. I know the field has been won by Christ, but one soul lost is an eternal loss. As fellow human beings, we have the duty to share the best in ourselves and each other. Share what wonderful work your brothers and sisters have been doing. Their words are for you.
Here is a brief list of some Catholic Life Support books I have encountered in my reading travels – seek and ye shall find:

True Radiance: Finding Grace in the Second Half of Life by Lisa Mladinich: About authentic feminine beauty and aging, the sacramentality of our changing bodies, and the essential truth that, as the soul draws nearer to God over time, it becomes more radiant and more beautiful–having more impact on the world. (Coming out on October 16th, 2015 through Servant Books/Franciscan Media)
Stealing Jenny by Ellen Gable: After three heartbreaking miscarriages, Tom and Jenny Callahan are happily anticipating the birth of their sixth child. Their neighbor, however, is secretly hatching a sinister plot which will find Jenny and her unborn baby fighting for their lives. (Full Quiver Publishing)

The Fisherman's Wife: The Gospel According to St. Peter's Spouse by Mary Kathleen Glavich, SND: What was it like to be a Jewish woman married to a man who leaves home for long stretches of time to follow Jesus, a controversial preacher with mysterious powers? Through The Fisherman's Wife you experience the unusual life of Peter's wife vicariously. (WestBowPress)

SPECTER by John Desjarlais: Selena De La Cruz would like to leave the past behind as she plans her wedding … but the past no longer sleeps. In 1993, a Cardinal was murdered in Mexico at the Guadalajara Airport. Nearly twenty years later, the Vatican revisits the case. (Regina Doman Publishing)

Ad Limina (Servant of Eternity) by Cyril Jones-Kellett: War is in the air, and the first native bishop of Mars has been called to Rome. As he makes his way across fifty million miles of space, he encounters a society moving into every corner of the solar system and teeming with every kind of decadence. (March 7 Media)

A Soldier Surrenders: The Conversion of Saint Camillus de Lellis by Susan Peeks: This is the story of the dramatic conversion and inspiring goodness of the soldier Camillus de Lellis who lived in the late 1500's, and became the founder of the religious order known then as "Ministers of the Sick", and today now called the "Hospitallers." (Ignatius Press)

Wisdom from the Western Isles: The Making of a Mystic by David Torkington: This novel shows how, under the guidance of a Hermit, a young man in danger of taking his own life is taught how to develop and deepen his prayer life to the point of mystical union. (John Hunt Publishing)

The Angels of Abbey Creek by Sue Elvis: In Australia, where Christmas is in summer and dads like to play cricket, is a small town. Not far from this town, along a narrow, winding road, is the village of Abbey Creek. And on the edge of this village, nestled among the shady gum trees, is a sprawling brick house. This is the home of the Angel family: Mum, Dad, Edward, Kate, Joe, Celeste, Lizzie and Annie. And this is the story of their very adventurous year! (Susan Elvis Publishing)

The Lion's Heart by Dena Hunt: Is love ever wrong? Paul Meyer has never let anyone get too close. Until Max. The Lion's Heart is a heart-rending story about love and sacrifice. The emotional struggle of Paul's same-sex attraction, the guilt he feels, and his ambivalence toward his Catholic faith all come together in this look inside the heart of a tortured man. (Full Quiver Publishing)

The Rose Ring by Anne Faye: Left at the altar by Zach Richards ten years ago, Julia Manning has buried her pain by leading a quiet life working at a bookstore, helping her sister, visiting residents at a local nursing home, and attempting to be a good daughter. When Zach suddenly arrives back in town and her overbearing mother fixes her up with the last man on earth she would ever want to date, Julia is forced to face her past, whether she wants to or not. (CreateSpace Independent Publishing)

I THIRST by Gina Marinello-Sweeney: When Rebecca receives a mysterious note from an unknown source, she has no idea how it will change her life. Twenty-year-old Rebecca Veritas is used to being different, but has never felt extraordinary. She is a Dreamer, living in a world of poetry intermixed with the antics of her unique family and eccentric best friend Adriana. When she meets Peter, a young student from Canada who seems somehow to understand her from the start, her perception changes. (Rivershore Books)

Georgios: Hidden Heritage by A.K. Frailey: No one likes to be lied to. When Georgios discovers that his whole life has been shrouding a shameful secret, he decides to risk everything for the truth. Through unlikely friendships, dangerous adventures, and painful challenges, he learns to see the world in a new light. (A.K. Frailey Publishing)

The Diaries of Joseph and Mary: Based on the stories widely known during the time of the Early Church by Dennis P. McGeehan: The Bible in Matthew and Luke briefly relates how Mary became pregnant with Jesus, how Joseph took her as his wife and then how Jesus got lost in the Temple at age twelve. A few short pages span the time from before his birth to age twelve, but is there more? The Early Church Fathers thought so. Saint Jerome, Saint Athanasius, Saint Augustine and others gave sermons to their flocks on details left out of Scripture. These stories have been mostly lost to the modern Christian but now are brought to life in The Diaries of Joseph and Mary. (CreateSpace Independent Publishing)

Your Faith Has Made You Well: Jesus Heals in the New Testament by Barbara Hosbach: Jesus healing power speaks to all of us who are willing to turn to him and have our eyes, ears, minds, and hearts opened to what he offers us. Through the Holy Spirit, Jesus passed the torch of his ministry on to his followers, including us. While we may not have the charism to heal others physically, all of us can cooperate with God s desire for our wholeness in body, mind, and spirit. (Paulist Press)
Be sure to check out our Book Notes archive.
When you purchase books through any of the affiliate links in this post, you support the work we do at CatholicMom.com at no extra cost to you!
Copyright 2015 Ann Frailey
About the Author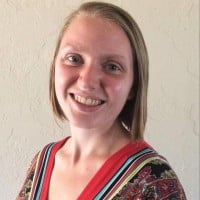 A bibliophile, wife, mother of young children, and lover of the Liturgy, AnneMarie Miller enjoys exploring the manifold—and quirky—ways in which God speaks. She can often be found reading books to her kids, burrowing her toes in the red Oklahoma dirt, or sipping black coffee. Her reflections on Catholicism, literature, and hope can be found on her blog, Sacrifice of Love.