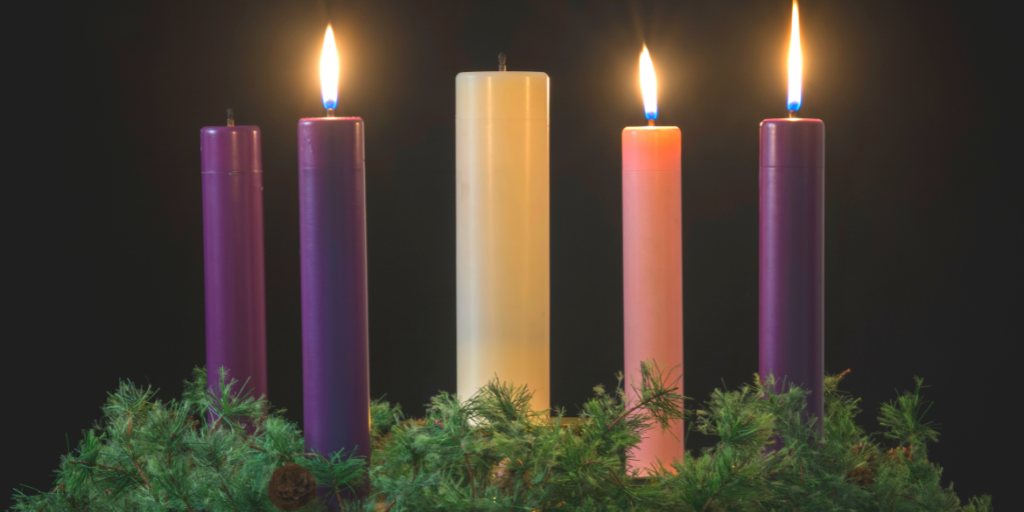 We've put together some easy-to-use, free resources for you and your family this Advent.
---
Advent is a very busy season for moms and families. Planning, decorating, shopping, and wrapping for Christmas mingle with kids' concerts, pageants, and, of course, basketball season. Christmas parties often begin before all the pie from Thanksgiving has been eaten up, and just today I teased a neighbor that while there's still a pumpkin sitting in front of my house, he's already setting up a light-up nativity scene, inflatable snowman, and several reindeer on his front lawn.
We're not here to add another thing to your already-full plate—we hope that the resources we share here will help lighten the load and bring some Advent joy to your soul as we look forward to the coming of the King of Kings.
You can listen right here or press the button below to visit Spotify. Want to listen to this on your smart speaker? It's easy! First, visit Spotify and "like" the playlist, and make sure your Spotify account is linked to your speaker. Then simply say, "Play the CatholicMom.com Advent Playlist on Spotify."
Our Advent playlist is packed with 100 songs—so far—and we'd love it if you reach out to us in the comments or on social media and let us know your favorites!
Family Rosary Advent and Christmas Calendar for Families
Our sister ministry, Family Rosary, has a mission to help families pray. As they do each year, they're sharing practical and devotional content throughout the Advent and Christmas seasons. Their full-color Advent and Christmas Calendar for Families includes a mix of daily prayer and action prompts for families with children of any age, and runs through the Baptism of the Lord on January 8! You can access it online for linked bonus content or print it out. The calendar offers a page per week in an easy-to-use format.
We suggest printing an extra copy of this Advent and Christmas Calendar and sharing it with a friend!
Our biggest Gift Guide yet is ready for you! With more than 175 Catholic products in this guide, you will find an array of high-quality items from our mission partners, many with special savings you'll only find here. Happy shopping!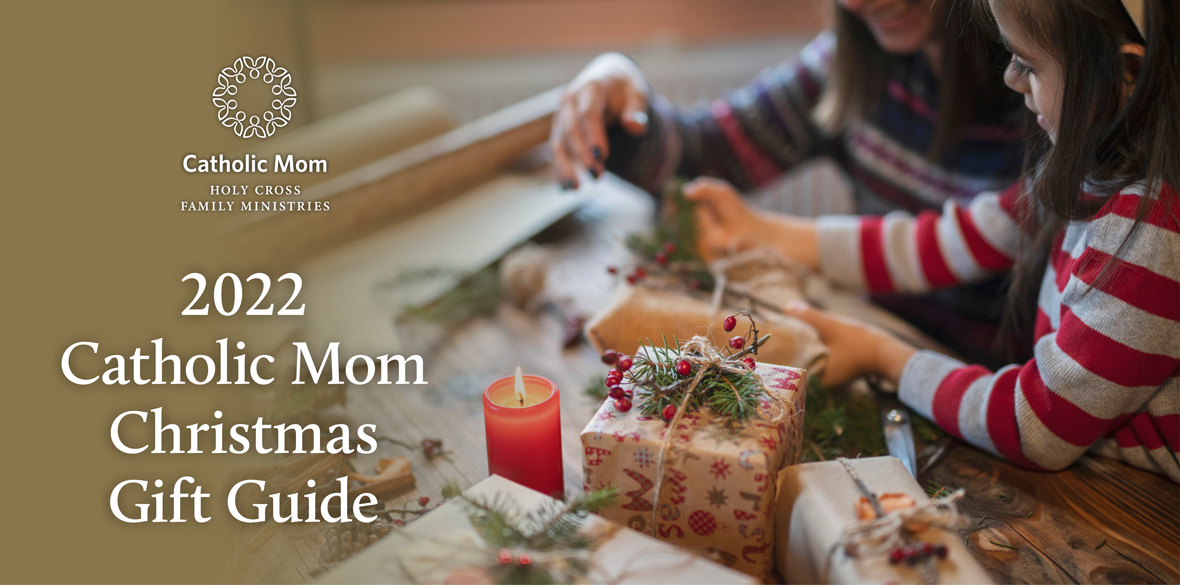 For the Kids
Did you know that Catholic Mom offers free Sunday Gospel Activities for every Sunday of the year, and Coloring Pages celebrating many saints? If you've never tried these resources before, Advent is an excellent time to begin. You'll find links to the Sunday Mass readings plus printable Mass Worksheets, coloring pages, puzzle pages, and more, every single week. There's even a printable Advent wreath to color and hang on the fridge! If you do that, please share a photo and be sure to tag us on Instagram, Facebook, or Twitter!
From finding our candles to finding time to pray, Advent may feel like either a sacred time or a hot mess in our homes. On a recent episode of the Catholic Momcast, Lisa Hendey, Maria Johnson and Allison Gingras have some honest talk about what Advent looks like in our homes and hearts. Listen in the player below, or find episode #209 of the Catholic Momcast on iTunes, Google Podcasts, or Spotify.
Lisa Hendey, founder of CatholicMom.com, invites you to join her for a moment of daily prayer around the Advent wreath beginning on Sunday, November 27 at 5 pm ET/2 pm PT. Lisa will be live on her Facebook page and sharing the video each day at Youtube and Instagram as well, praying with her new Advent devotional, 5-Minute Prayers Around the Advent Wreath. Be sure to download the FREE companion resources (Praying with the Saints and Advent Reflections for Families with Children) at Ave Maria Press. Lisa can't wait to pray with you this Advent season!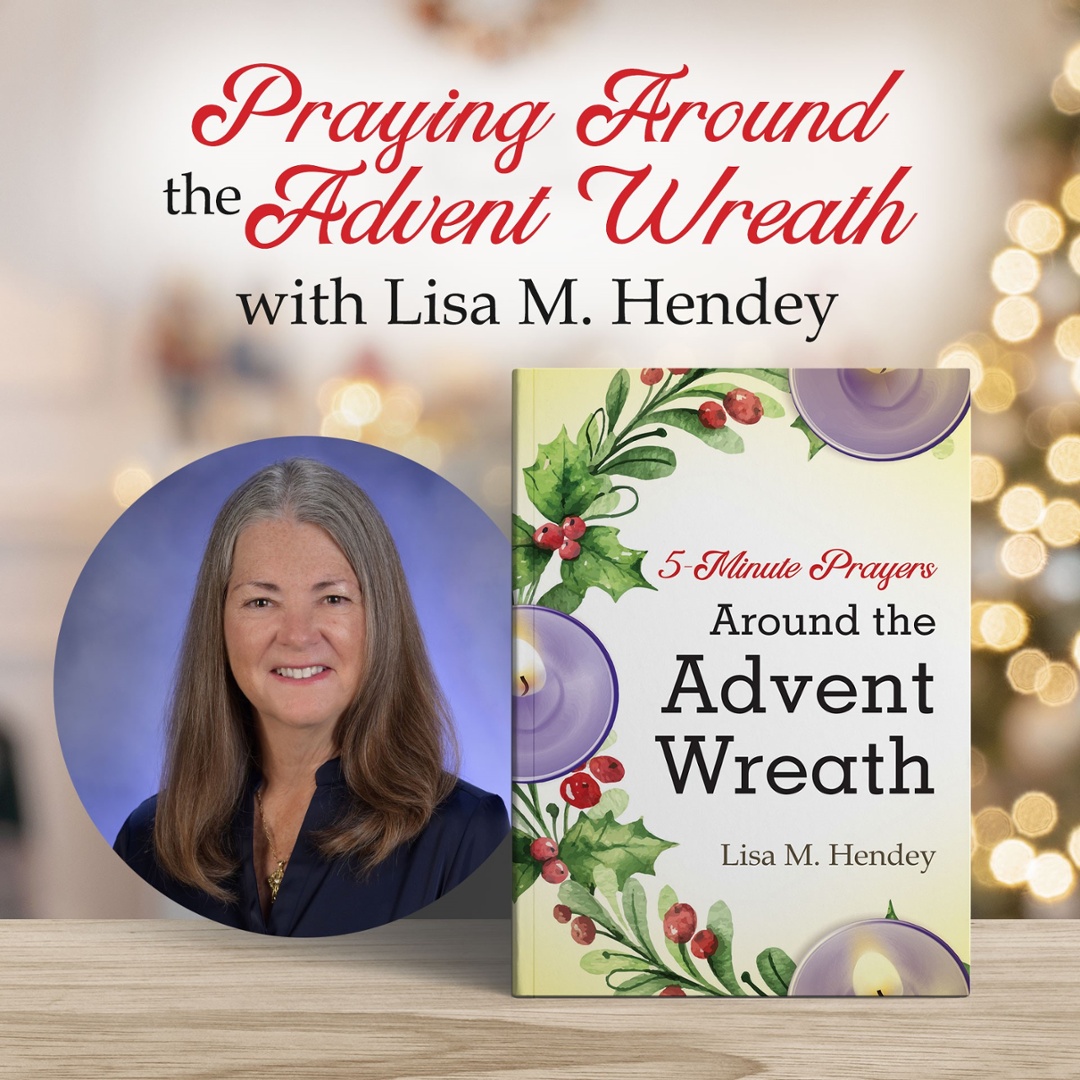 Click to tweet:
Visit @catholicmomcom for free Advent resources, for everything from family prayer to family fun. #catholicmom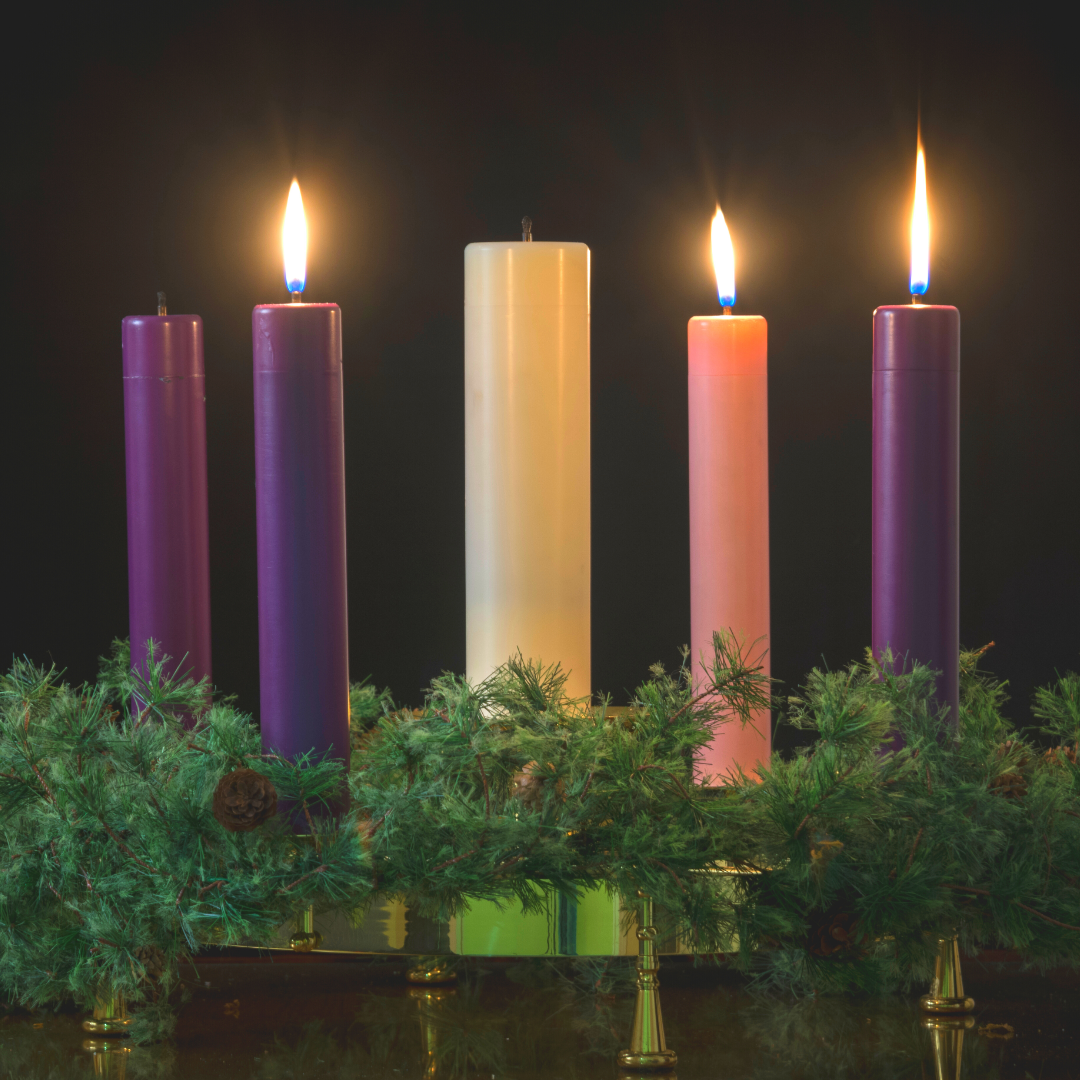 ---
Copyright 2022 Barb Szyszkiewicz
Images: Canva
This article contains Amazon affiliate links, which provide a small compensation to the author of the Advent booklet mentioned here when purchases are made through the links, at no cost to you. Thank you for supporting our Catholic Mom writers in this way.
About the Author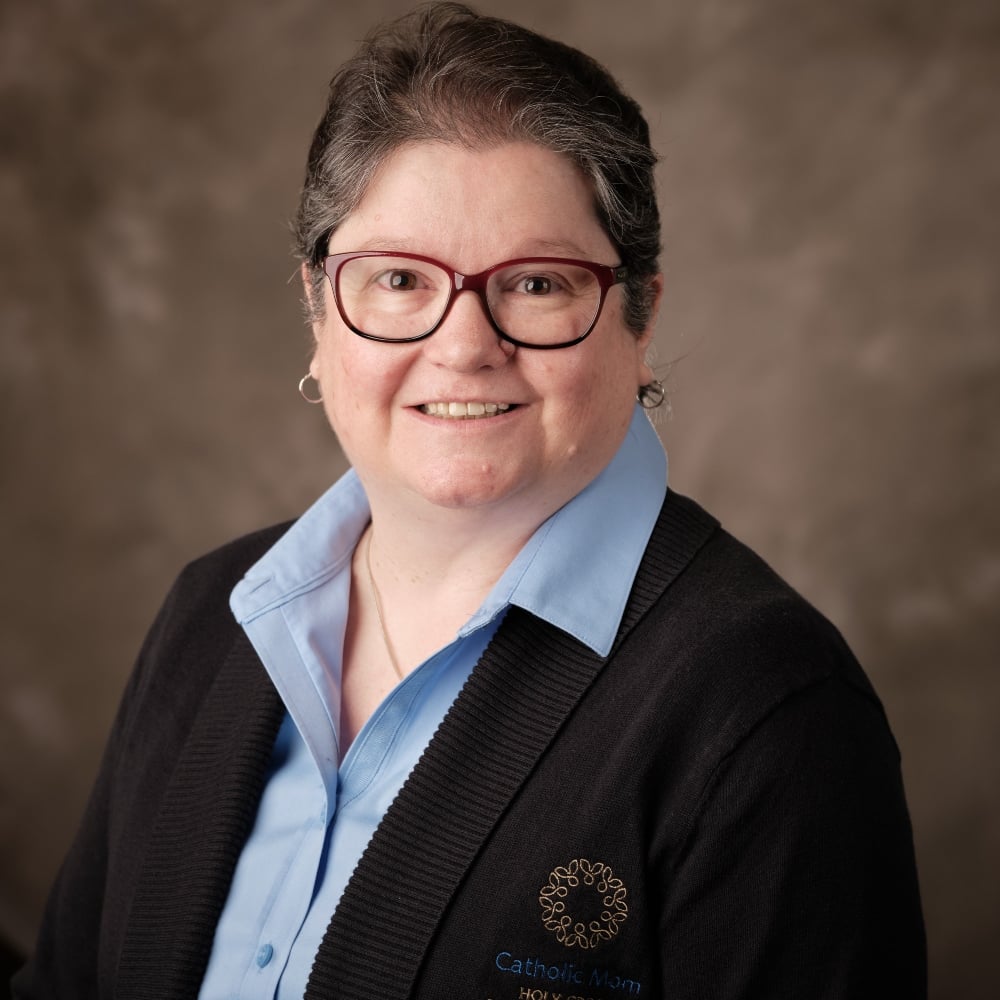 Barb Szyszkiewicz is a wife, mom of 3 young adults, and a Secular Franciscan. She is editor at CatholicMom.com. Barb enjoys writing, cooking, and reading, and is a music minister at her parish and an avid Notre Dame football and basketball fan. Find her blog at FranciscanMom and her family's favorite recipes with nutrition information for diabetics at Cook and Count. Her booklet, The Handy Little Guide to Prayer, is available now from Our Sunday Visitor.