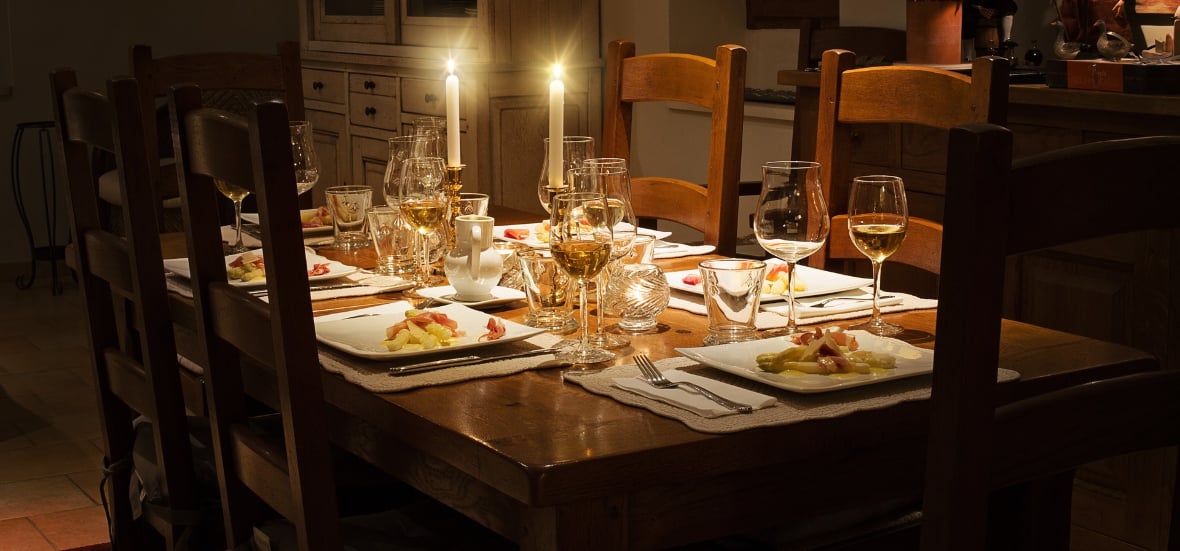 Amanda Woodiel offers useful ideas for shaping a family culture of hope, faith, and (heavenly) friendship.
Everywhere we turn, our eyes are forced to look downward, at the matters and issues of the present. That's not a thoroughly bad thing. After all, we are called to be in the world (though not of it). What I want to resist is the tyranny of the present moment, as though sin and evil and illness and death and injustice were only a matter of Now and not what they actually are: symptoms of Original Sin that we have carried with us, well, since the Fall. None of this is new, and while I don't want to brush it away with a dismissive "nothing we can do about it so why try," nor do I want to let the frenzy of the present moment rob me of an eternal perspective.
One of the most effective and enjoyable ways I have found to keep an eternal perspective is through living the liturgical year in our home. Through learning about the lives of the saints -- their cultural circumstances and their heroic virtue -- we are reminded that we are called to bring the kingdom of God to our time and place and given myriad examples of the many creative and wonderful ways it can be done. We remember that God never forgets His people, that we are never alone, and that the present moment needs to be held in perspective.
If you are just getting started, or if you have only ever observed Advent and Lent as liturgical seasons (which truly is a great beginning!), you might easily be overwhelmed as to where to begin.
Here's a little primer on the order of liturgical days on the church calendar. I'm sure there are technical theological distinctions, but I'm going to share with you what I've gleaned about them. In order from most to least important:
Solemnities: These are the highest feast days. They celebrate the most important mysteries of our faith. Many solemnities are Holy Days of Obligation, but not all are. All Sundays are solemnities. The Great Octave following Christmas and Easter are solemnities, which means that you have eight solid days of feasting and celebrating in those seasons! If a solemnity falls on a Friday, you do not fast or abstain. You celebrate instead!
Feast days: These are days that mark the church's highest saints, such as the Apostles, St John the Baptist, the archangels, and some Marian celebrations (they can also be solemnities or memorials). There are surprising feast days, such as the Exaltation of the Holy Cross, where we celebrate the finding of the true cross by St. Helena and another when we celebrate the chair of St. Peter. On average, there are 1-3 feast days each month. Feast days (and lesser memorials) do not "trump" Friday penance if they happen to fall on a Friday.
Memorials: These days celebrate the saints and occasionally aspects of Our Lord or Mary. If you are just getting to know the saints, these days will introduce you to many of the most renowned ones. Here is where you will St. Augustine and St. Pio of Pietrelcina (Padre Pio), for example.
Optional memorials: On these days, you will meet many wonderful saints, some of whom are lesser known. The optional memorial means that the priest can choose to use the liturgy of the Mass for the saint or a "regular" liturgy of the Mass.
So how do you get started?
Stage 1:
Make Fridays and Sundays look different from the rest of your week. Friday should be a day of penance. Something needs to be sacrificed. The recommended observance is, of course, to abstain from meat. This is true even outside of Lent. (I only learned this a few years ago!) It is not mandatory to give up meat on Fridays outside of Lent; you do have an option to make a sacrifice more penitential if you wish. The point here is to make your family life look different. You might go No Screens all day long. You might give up desserts and candy if you would typically have something. Personally, we abstain from meat and also generally from desserts and screens.
Sundays should also have a different feel from the rest of your week. The primary way to observe it is through participating in Mass. How else can you make Sundays different in your home? We mark it through foods the kids view as celebratory: "junky" cereals I only allow on Sundays and chips with our lunch after Mass. And, while during the week, we may or may not have dessert, I always make sure to have a dessert on Sunday. You wouldn't have to mark the day via food, though. You could eat all of your Sunday meals on cloth linens, use the formal dining room, buy a bouquet of flowers, or light candles with dinner. The idea is to choose something you are likely to implement (i.e., easy) and something consistent.
Stage 2:
Start by observing solemnities. If you began with step 1, you are already observing the Sunday solemnity. Now add the other solemnities of the church calendar. These should be days of celebration and feasting. Begin by teaching your children why we are feasting and then let the celebrating begin.
Resources:
I use CatholicCuture.org to keep up with the liturgical year. Click on "liturgical year" to see a monthly calendar. You can also check out the monthly calendars on my own blog, InAPlaceOfGrace.com.
I'm no expert at this. In fact, I'm a convert (from 2006) who is learning how to incorporate the liturgical year in our own home. I'd love to hear your advice and ideas in the comments. Together we can be inspired to imitate the saints and bring heaven to earth in our own culture.
CLICK TO TWEET
Through learning about the lives of the saints, we are reminded that we are called to bring the kingdom of God to our time and place #catholicmom
Try these family activities for upcoming feasts and memorials:
October 1: St Therese of the Child Jesus (St Therese of Lisieux; The Little Flower)
October 2: Memorial of the Guardian Angels
Angel of God, my guardian dear
To whom God's love commits me here
Ever this day [or night] be at my side
To light and guard, to rule and guide.
October 3: St Theodore Guerin
Mother Theodore Guerin was charged with the mission of bringing the faith to the settlers in the Indiana wilderness. Despite poor health and feelings of unworthiness, she accepted the mission, encountering numerous obstacles alongside her companions, including fire, prejudice, and frequent hunger. She established schools all over Indiana. Read her full bio.
October 4: St Francis of Assisi
October 5: St Faustina Kowalska
---
Copyright 2020 Amanda Woodiel
Image: Pixabay (2016)
About the Author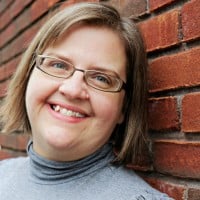 Amanda Woodiel is a Catholic convert, a mother to five children ages 14 to 6, a slipshod housekeeper, an enamored wife, and a "good enough" homeschooler who believes that the circumstances of life—both good and bad—are pregnant with grace. Her oldest son was diagnosed with cancer in the summer of 2022, which is providing plenty of opportunities to test that hypothesis.