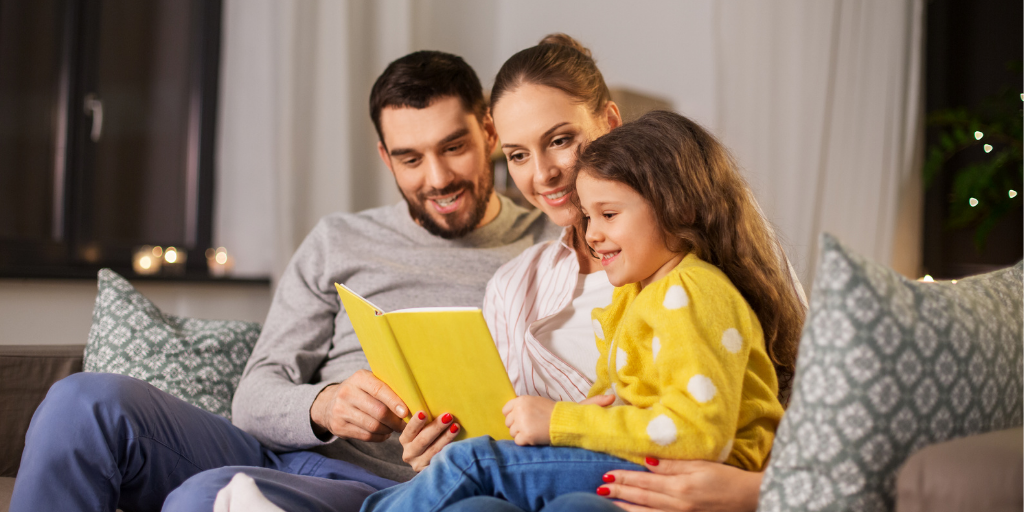 Katie Fitzgerald discusses children's book series that depict strong role models for family life.
---
Something that can sometimes be difficult to find in children's books is a family where children get along well with their parents and siblings. Though a certain level of disagreement in a family is expected, some books present argument and cruelty as the norm rather than the exception. The Catholic Church, by contrast, views the family as a "domestic church," and as "the community in which, from childhood, one can learn moral values, begin to honor God, and make good use of freedom" (Catechism of the Catholic Church 2207). When I bring books into our home library, I make sure to look for fictional families that exemplify this type of community. I have found several favorites where the characters are strong role models for the compromise, kindness, and charity I want to see in my kids' relationships with each other, and with my husband and me.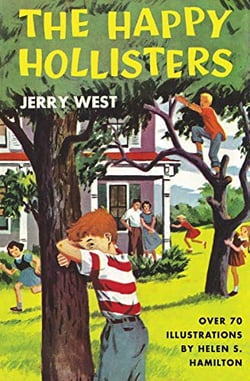 The first one is a throwback to the 1950s and 1960s which has recently come back into print. The Happy Hollisters series by Jerry West is a set of mystery chapter books starring a family of five children: Pete, Pam, Ricky, Holly, and Sue. In each book, the children have an opportunity to solve a mystery, often on the behalf of a family friend, classmate, or community member. As they work on these cases, they also demonstrate a strong team spirit. The siblings all look out for one another, and if a bully or criminal picks a fight with one child, the others come to his or her defense.
The siblings also work out their disagreements calmly and rationally, making sure that everyone is heard and making concessions when necessary in order to make someone else happy. Additionally, the Hollister children are exceedingly polite to adults and almost unerringly obedient to their parents. At times, they seem a little too good to be true, but when I read a few of the titles to my six-year-old and four-year-old daughters they didn't think it was odd at all, and in fact, they acted out many of the scenes, which makes me think they really internalized what they heard.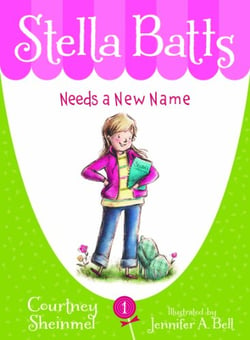 The Stella Batts series by Courtney Sheinmel is a more contemporary set of books focused on a family of five: Stella and her parents, her younger sister Penny, and her baby brother Marco, who is born several books into the series. In these books, again, the family is a team, and they work out problems and solve conflicts together.
A few books deal with feelings of jealousy between Stella and her sister, and these are always resolved constructively. In general, Stella and Penny have a loving friendship as sisters, and they both are equally welcoming to new brother Marco. Stella also often has to face the consequences of foolish or rash decisions, but instead of hiding from her parents, she is able to rely on them to help her make things right. There are also a lot of additional lessons learned from Stella's interactions with her friends.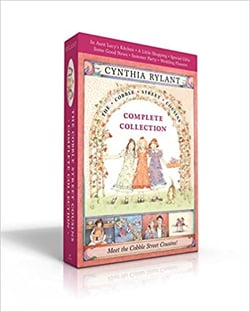 My girls also loved hearing me read aloud the Cobble Street Cousins series by Cynthia Rylant. These six short chapter books introduce three girl cousins, two of whom are also sisters, and their unmarried aunt, Lucy. The books tell the story of the year the three girls spend with their aunt while their performer parents are on tour. Each girl has a special talent or interest: Lily writes poetry, Tess wants to sing and dance on Broadway, and Rosie loves crafts.
These qualities become useful in each book as the girls work together to help their aunt, their neighbors, and each other with various problems. Additionally, the girls witness the courtship of their aunt by a local man named Michael, and their wedding, which appears to be performed by a Catholic priest, is the finale of the series. These books are very sweet and they don't have much conflict at all. Rather, they model for young readers what harmonious family living can and should look like.
Click to tweet:
When I bring books into our home library, I make sure to look for fictional families that exemplify a healthy type of community. #catholicmom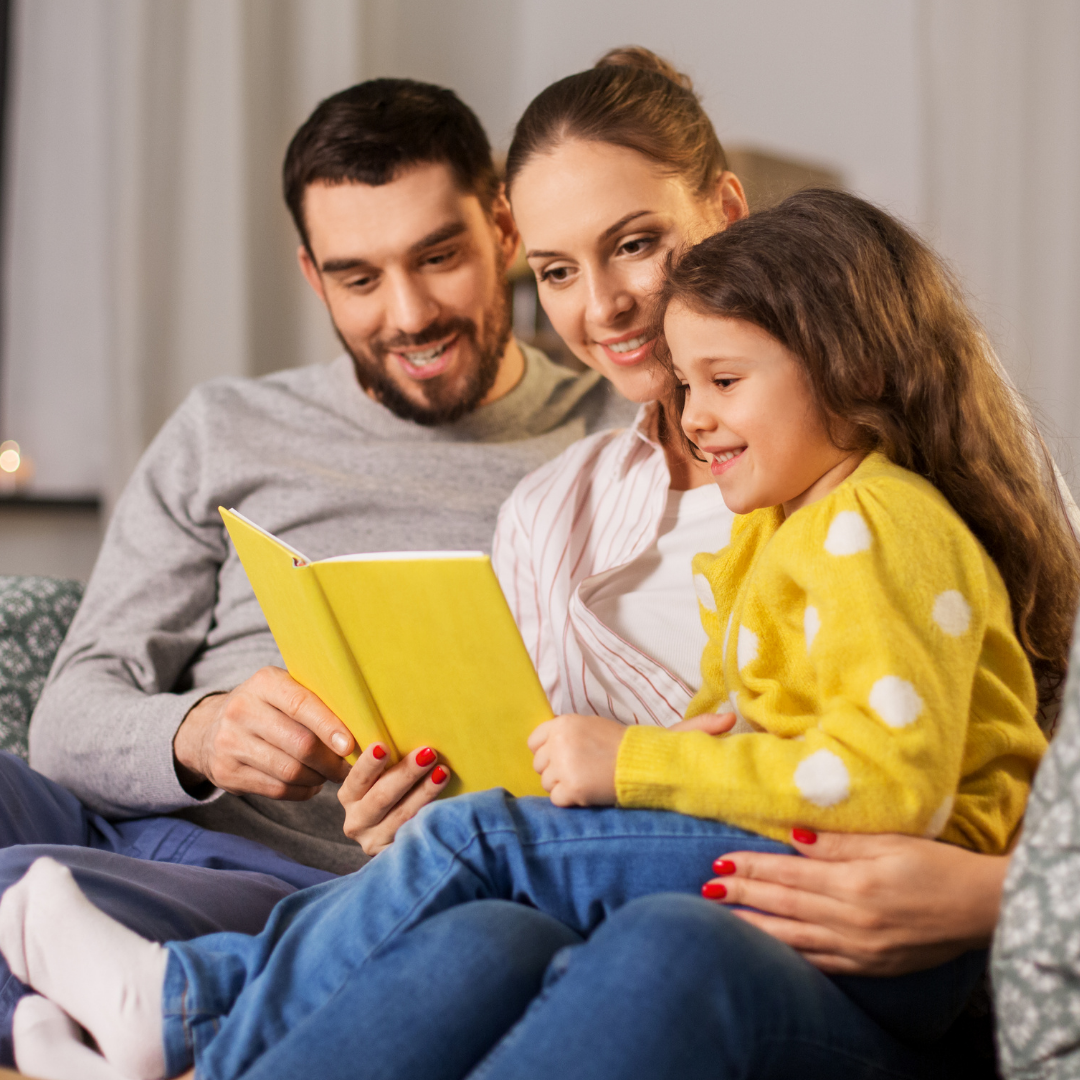 During his 1979 visit to the U.S., St. John Paul II said,
To maintain a joyful family requires much from both the parents and the children. Each member of the family has to become, in a special way, the servant of the others and share their burdens.
It is important for children to learn their role as servants to their family from a young age. Reading books like these is a great way to start!
---
Copyright 2022 Katie Fitzgerald
Images: Canva Pro
About the Author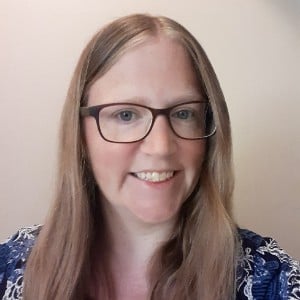 Katie Fitzgerald is a former children's librarian turned stay-at-home, homeschooling mom. She and her librarian husband live in Maryland with their five children, the youngest of whom are boy/girl twins. She has published two textbooks for librarians, and she writes about homeschooling, books and the reading life from a Catholic perspective at ReadAtHomeMom.com and on Instagram @read.at.home.mom.