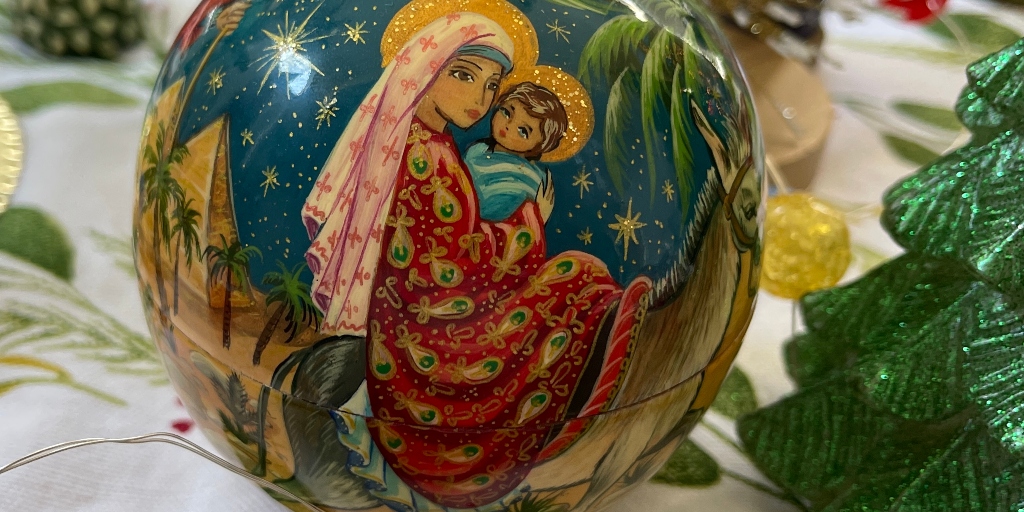 Marya Hayes offers a different perspective on the question of displaying Christmas decorations early.
For Thanksgiving week, we arrived at Lake Tahoe California to enjoy a family vacation. Heavenly Village was decked out for the holidays. There were Christmas trees, wreaths, an ice-skating rink, and little white lights everywhere. We had not even started Advent at that point. I married a former Benedictine monk (he was dispensed of his vows back in 2002 as he joined the Navy). One of his pet peeves is Christmas decorations at Thanksgiving and before Christmas Day. His preference is to celebrate each season.
We always have this discussion as I put up the Christmas decorations the weekend after we celebrate Thanksgiving Day. I do this because it is so much work for me to put everything up and out, and I do not want to have it only for a brief period of time right at Christmas. I put more thought into this tradition as we have the discussion (not argument) yearly. I explained that in a way all the decorations are a way of preparing.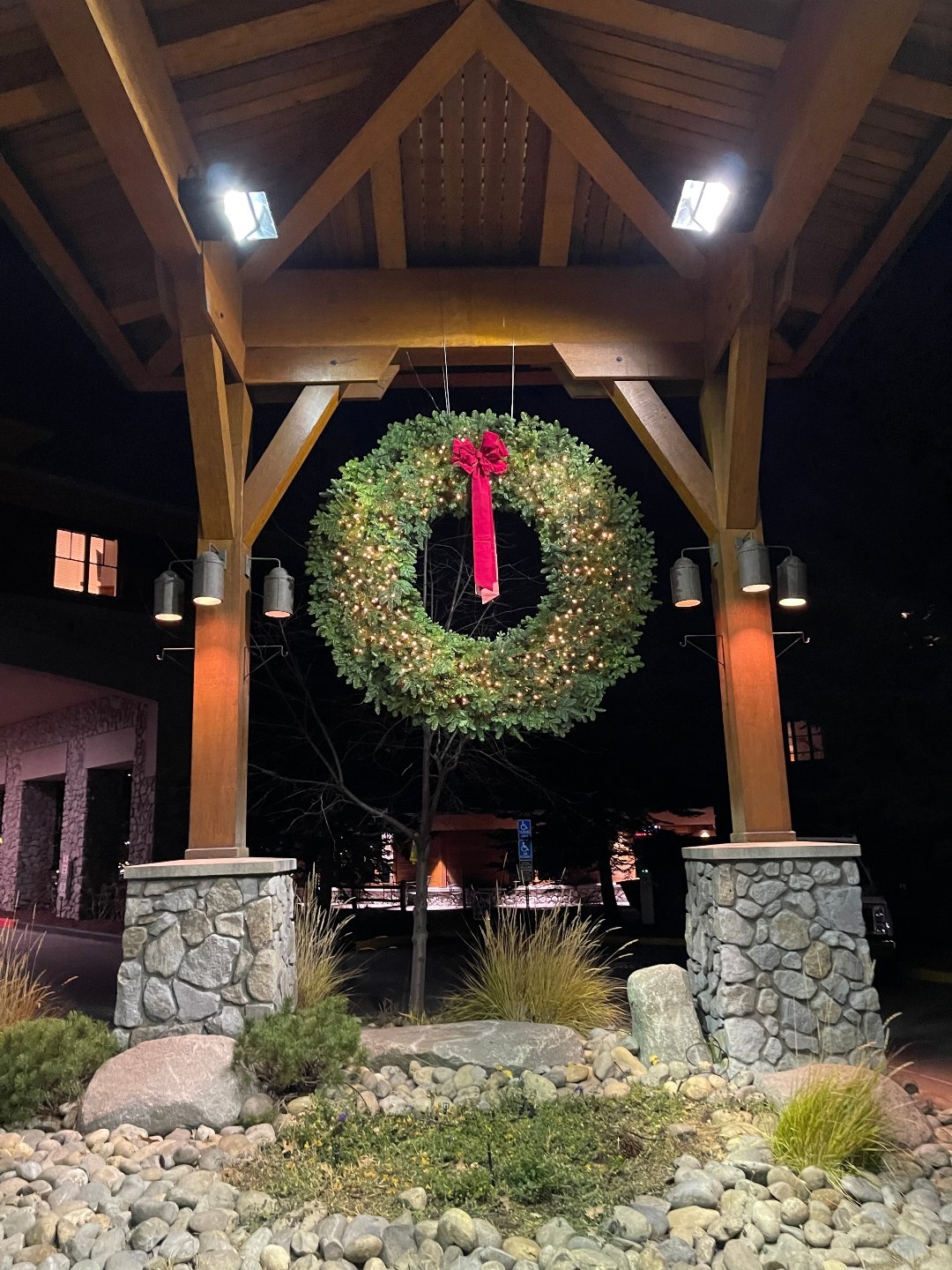 My thought process is this: all the decorations not only make me feel festive for the five or six weeks that I will have them up, but they remind me that we are preparing for a celebration. When you have a birthday party, you do not start five minutes before the party to assemble what you need. You plan, you prepare food dishes, you order the cake, you blow up balloons, and wrap all the presents. All of this takes time. As you do each task, you are thinking of the person that you are celebrating. Each task is done with love and thoughts of how they have changed your life.
As Catholics, we are very aware at every season that all has been accomplished through Jesus. Jesus was born, served, suffered, died, and rose again. We celebrate the many aspects of His life with each Mass. So if your manger scene is pre-glued with baby Jesus already in the creche, then that is the way it is. If you can keep Jesus out of your creche and then add Him on Christmas Day, then this is a wonderful option. Advent is a time of waiting and preparing our hearts for Jesus to come on His birthday. However, you are not limited in your preparations. The focus is how we prepare mentally, spiritually, and emotionally for His coming. Everyone has their own unique way of preparing.
My three children and I have all participated, and continue to be involved with classical choirs. All these choirs have a Christmas program. The program to learn and perfect the music for Christmas begins sometime around late September to mid-October.
Click to tweet:
All the decorations make me feel festive for the 5 or 6 weeks that I will have them up, and they remind me that we are preparing for a celebration. #catholicmom
Although we can be annoyed at the Christmas season being pushed closer to November 1st in the ads, stores, and decorations, we can also use this to our advantage if it helps us prepare, mentally, spiritually, and emotionally towards being more aware of why we are celebrating. Concentrate on what you need to do amid the chaos and crowds. Recall that Mary and Joseph were also caught up in the chaos and crowds in preparing for the birth of their son and traveling to a crowded city of Bethlehem from Nazareth for the census. This trip was 90 miles or longer, depending on the detours they might have taken to keep Mary safe, and to avoid trouble with the Samaritans and bandits. The roads were not paved, and Mary was nine months pregnant.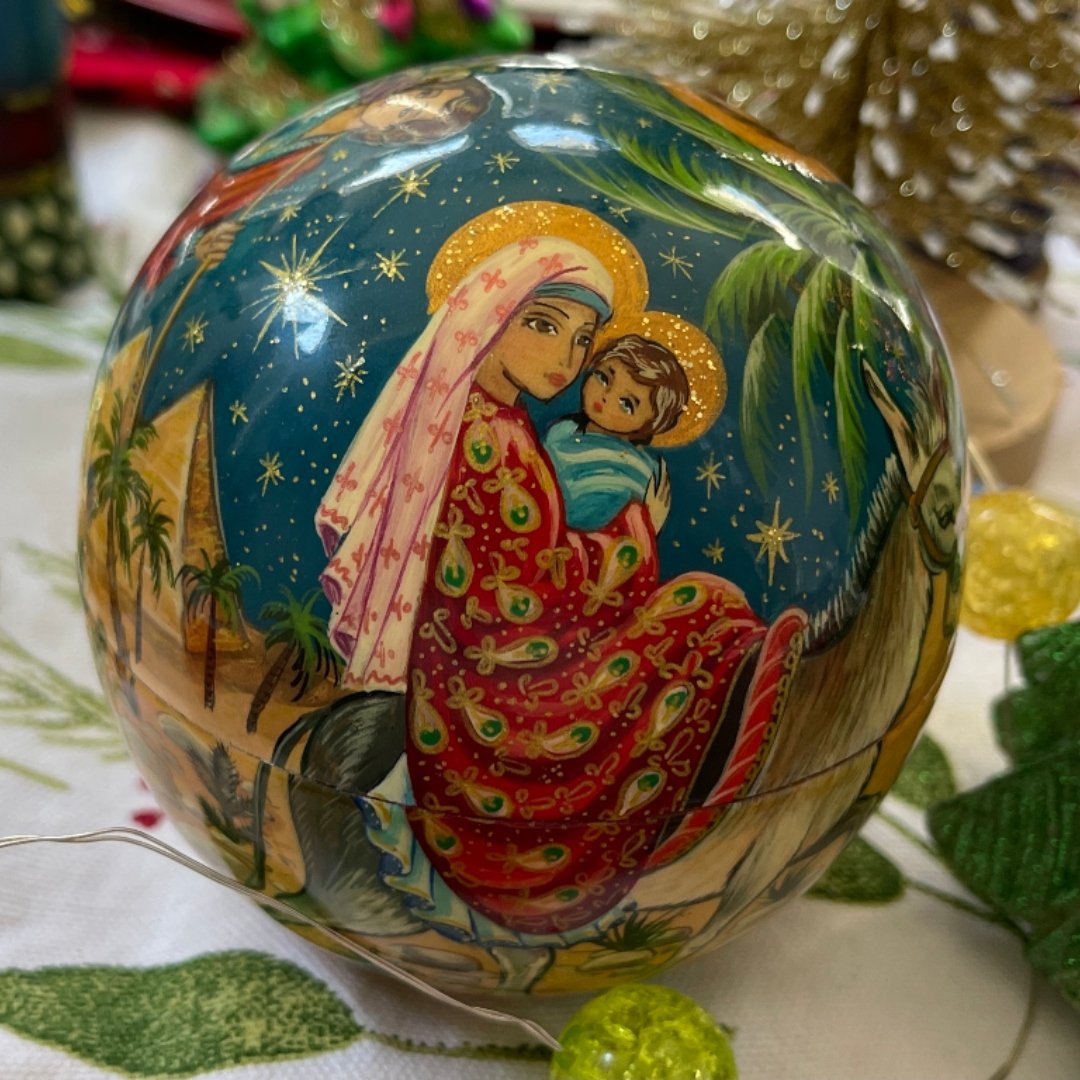 Just for fun, consider this: on a flat trail, 30 minutes per mile is the assumed rate, and an extra 30 minutes per mile for uphill terrain of 1000 feet elevation gain. Now add in that Mary was 9 months pregnant and needed to rest frequently, it might have been raining, and they added miles by avoiding dangerous people by circumventing them. In my calculations this could have taken quite a long time. All the while, Mary was contemplating the extremely near birth of her Son, Jesus.
My point is this: do not be daunted by the path to Christmas but embrace this challenge, as did Mary and Joseph.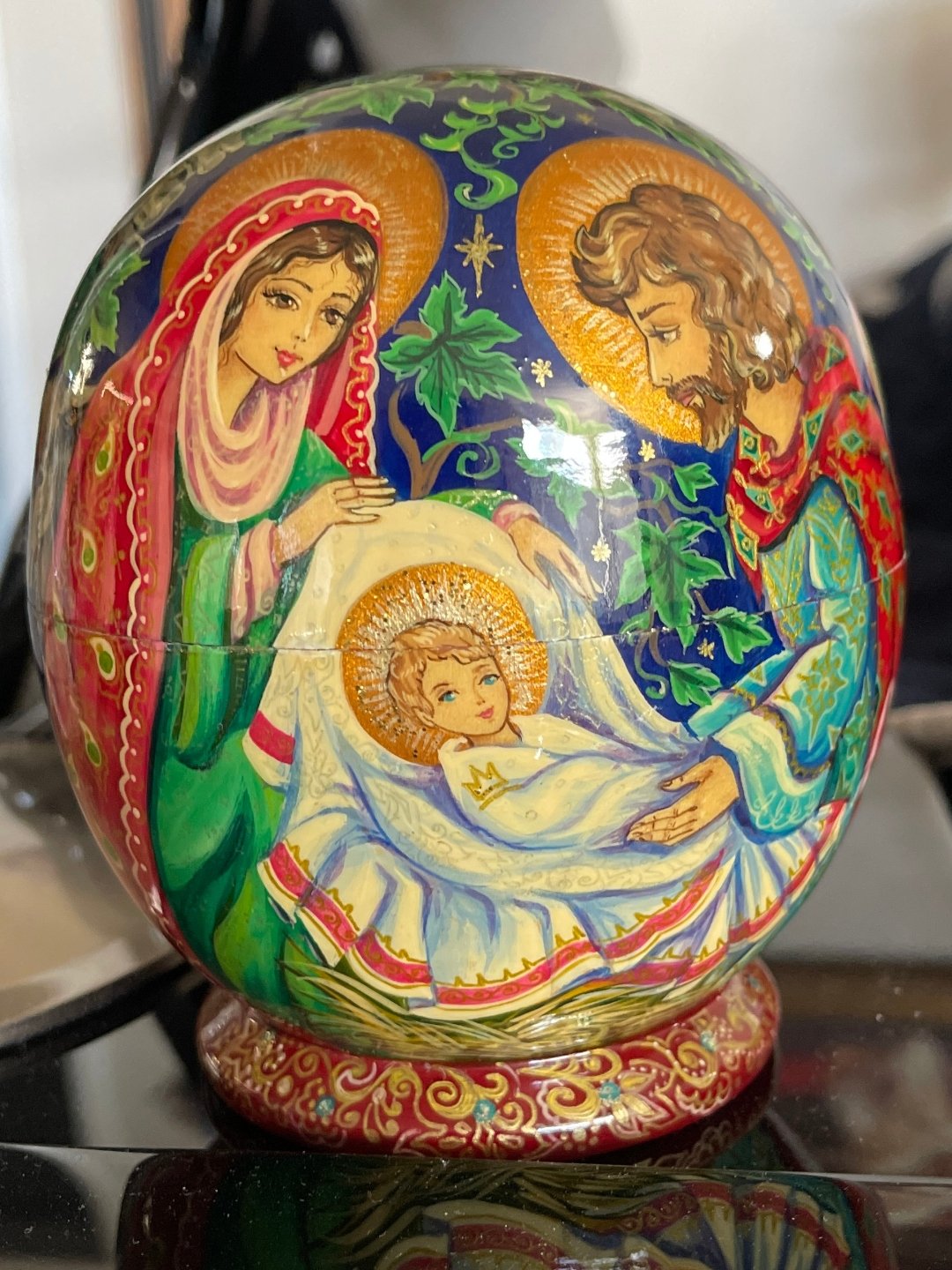 ---
Copyright 2021 AUTHOR
Image
About the Author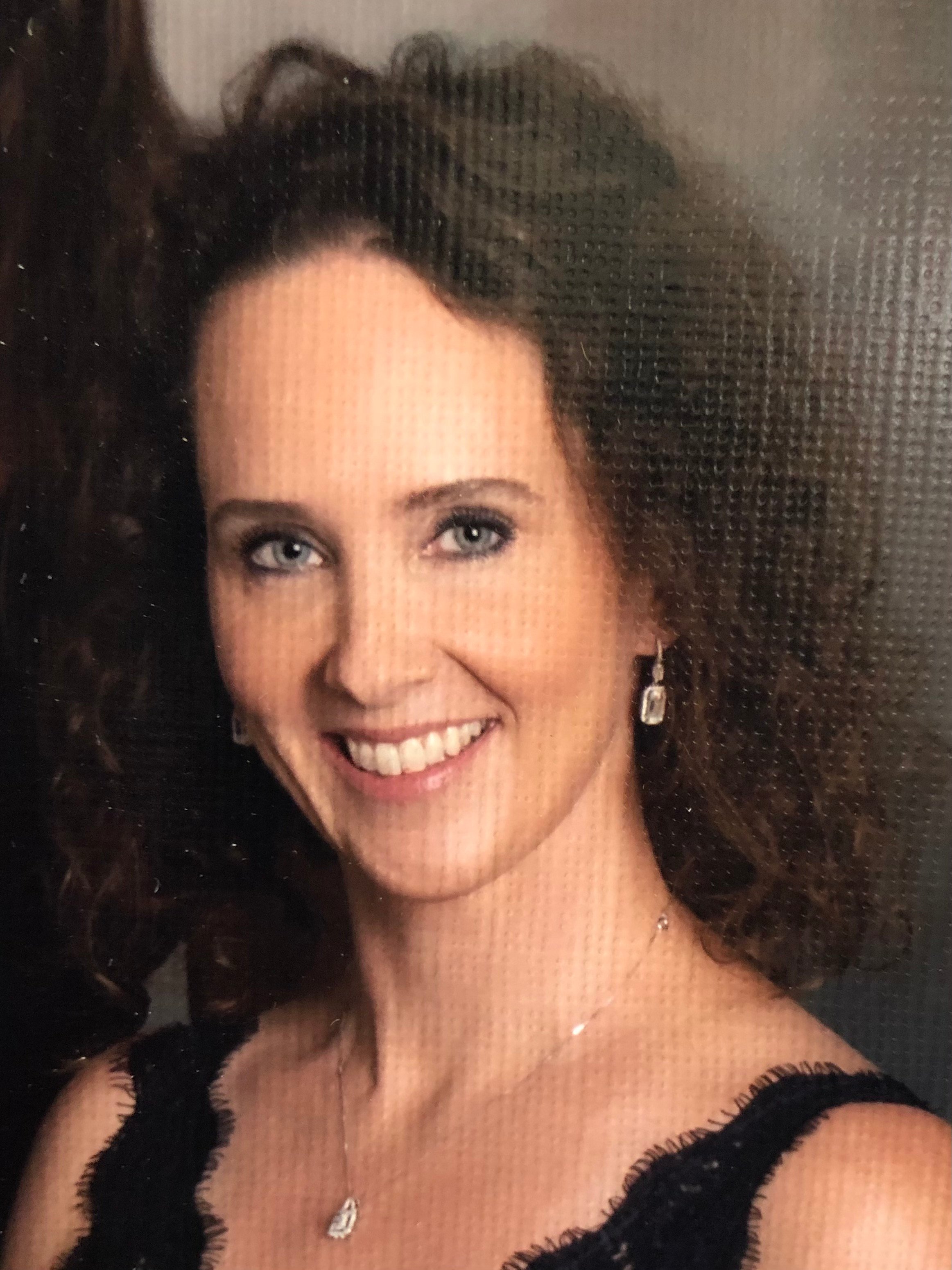 Marya Hayes is mother to 3 active teens and is a military spouse. Her days consist of running the household and her mini business, and driving her teens daily all over the planet. Her favorite saints include St Francis de Sales, Saint Benedict, Padre Pio, and JPII. Marya enjoys cooking, hiking, and spending time with the family outdoors. Pray, hope, and don't worry!