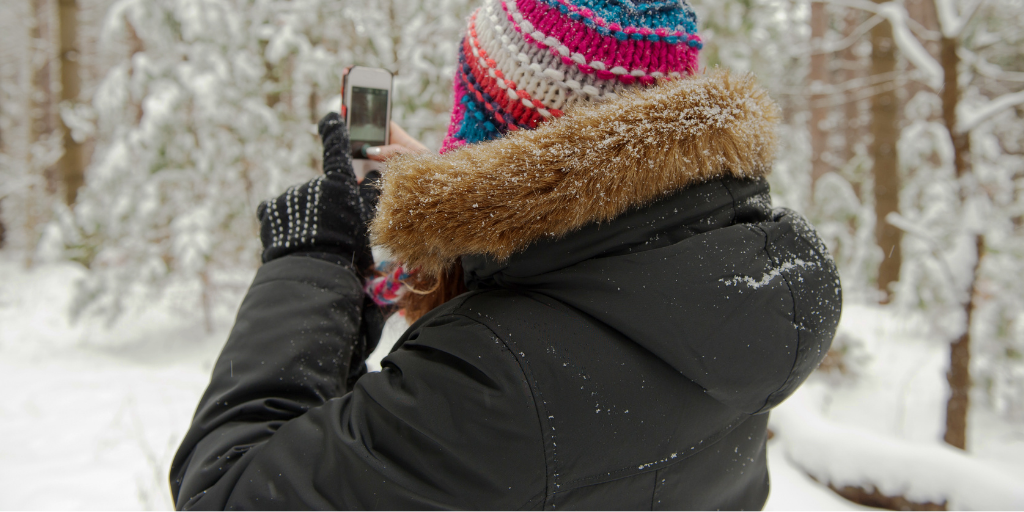 Allison Gingras introduces an Instagram photo challenge to help keep Christ as the focus of the Advent season.
In November 2014, my dear late friend, Laure Lynch, suggested we team up to create a photo challenge on Instagram, much like those we'd participated in every year with Catholic Sistas for Lent. We had been lamenting about the difficulty we both had sometimes keeping Christ the focus of the season, feeling we were overlooking Advent, and moving all too quickly into Christmas. The photo challenge seemed the perfect way to help us focus more on Advent and create (what was, back then anyway, considered) an innovative way of using Instagram. We spent an afternoon sipping coffee, brainstorming prompt ideas, and as always the case with Laure, sharing lots of laughs, too. What emerged became #SnapAdvent, and we continued to tradition for six years until her very untimely death this April.
In my role managing Catholic Mom's @CatholicMomCommunity on Instagram, I knew this would be the perfect place to host this year's #SnapAdvent. The Catholic Mom Advent Photo Challenge will use two hashtags — the original #SnapAdvent and new this year #CMsnapAdvent. Instructions on how to participate or follow along can be found below.
Laure's children and her speculator example of Catholic motherhood make this shift all the more poignant and appropriate. If Laure were here for me to share the news, she'd exclaim with great glee in her voice, "Ooh, we hit the big time." However, it is I who hit the big time 12 years ago when I had the privilege of becoming her friend; and I recommend watching a quick rendition of the unusual start to our friendship.
How To Participate in #CMSnapAdvent
All the daily photo prompts can be found on the #CMsnapAdvent graphic located both at the bottom of this article and @CatholicMomCommunity on Instagram. Each day snap a photo according to that day's theme, or honestly whenever you can get to it — Laure was infamous for being days behind and posting a few at a time or skipping them altogether — there is no wrong way to play along!
Now that Instagram allows posting of photos from your desktop computer, it's even easier to participate in this photo challenge.
When sharing, be sure to use the hashtags #CMsnapAdvent and #SnapAdvent as well as the day's theme, such as #angel for Day 1. Also, be sure to tag @CatholicMomCommunity.
Use our daily photo prompts to participate in the #CMsnapAdvent photo challenge on Instagram. #catholicmom
We look forward to seeing how you interpret each day's prompt/theme. It is also fun to plug in the #CMsnapAdvent hashtag to the Instagram search and spend a little time scrolling through the images and reflecting on the season. I loved looking through the years of #SnapAdvent; so fascinating how different our celebrations can look just five years later! Maybe we'll be trendsetters and help coin a new prayer phrase, something to the effect of "social feed divina," the prayerful perusing of your social media!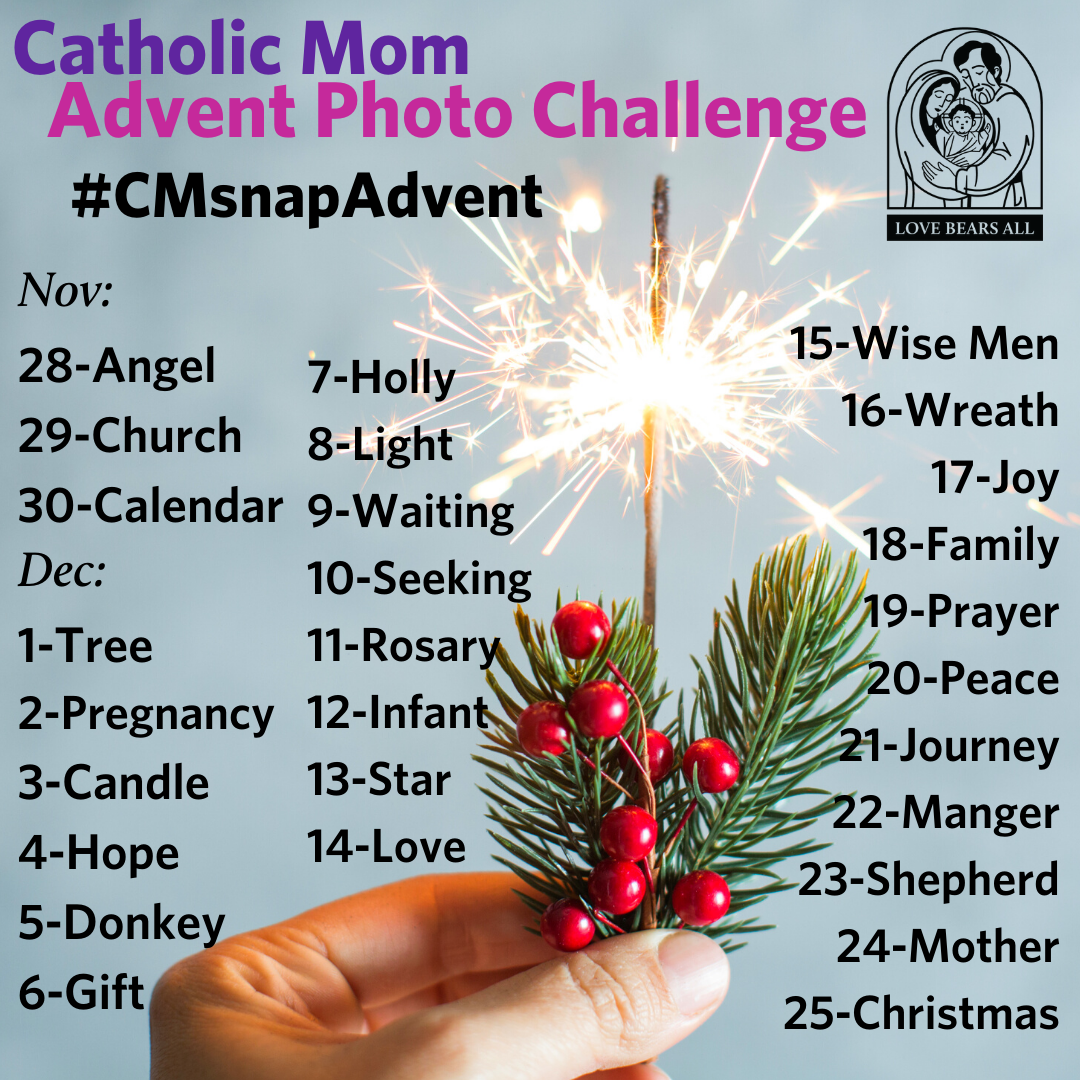 ---
Copyright 2021 Allison Gingras
Images: Canva Pro
About the Author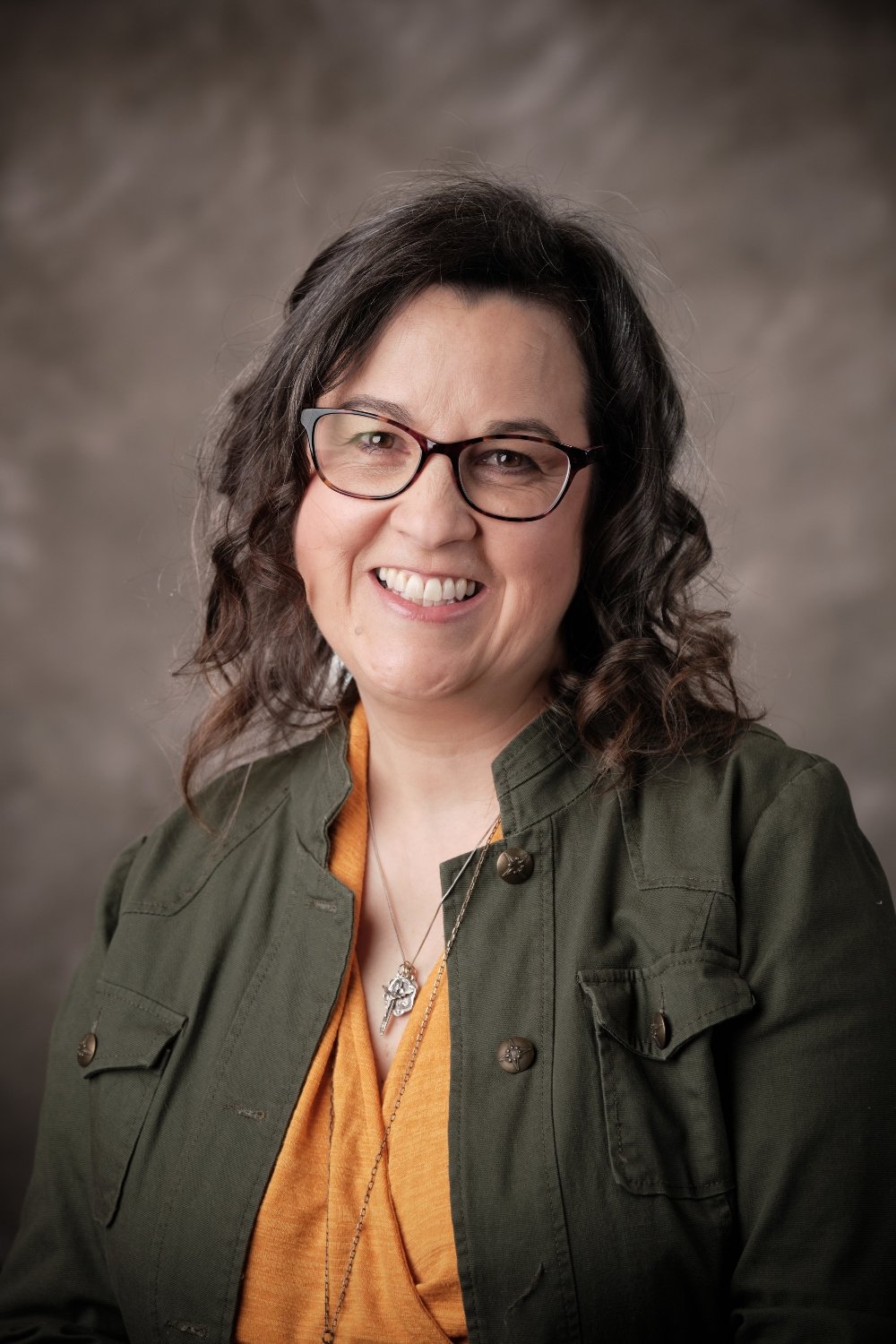 Allison Gingras works for Family Rosary, Catholic Mom and the Diocese of Fall River as a social media and digital specialist. She is the author of Encountering Signs of Faith (Fall 2022, Ave Maria Press). Allison developed the Stay Connected Journals for Catholic Women series including her volumes—The Gift of Invitation and Seeking Peace (OSV). Podcast host of A Seeking Heart with Allison Gingras and a co-host of Catholic Momcast.