Teri Sinnott's path of self-discovery led her to develop a new perspective on Confession.
My road back to the Catholic Church has been a winding one, full of bumps, twists and turns. And frankly, I never expected to get back on that road to begin with. I found myself perfectly happy in my new church. I enjoyed our sermons. Our pastors were great. I had made some amazing friends. The worship music was awesome. So, when my husband started discussing maybe returning to the Catholic Church, I was shocked and confused.
At first, I was angry with him for throwing this wrench into our lives. Why mess up what seems to be a good thing? But I agreed to pray and explore what my hangs up were. I came to find many of my issues with Catholicism were misconceptions I had from a lack of understanding of the faith. I had only attended Mass regularly until my grandmother passed when I was 12. I realized through some self discovery that I was looking at the Church through the lens of that same 12-year-old girl. There was no depth past that.
The more I read and prayed, the more my confusion was lifted and my hang ups disappeared. I realized I was giving up something good, for something much better.
My hang ups were gone, except for one.
One that I really struggled with.
Confession.
I didn't see the point. I felt that I could speak directly to God. He knew my heart. John 1:9 states, "If we acknowledge our sins, He is faithful and just and will forgive our sins and cleanse us from every wrongdoing." So, why did I need to speak to a priest?
Growing up I had only gone to confession a few times. It felt awkward and forced. I never knew what to say. My mind went blank. The priest would ask me questions, typically about fighting with my little sister, I would answer them. Then I would go say a few "Hail Marys" and be on my way.
As an adult, I didn't have a desire to ever go to Confession again. And in the Protestant church, I didn't have to. So I determined Confession was still an issue for me.
So, my husband suggested we both go together the next Saturday. I felt this was one of the worst ideas he had ever had. I did, however, decide to humor him. I agreed to go and experience it as an adult. I would be open to a change in my perception.
I spent time praying during the week before we went to Confession. I made a list. I hadn't been to Confession in my entire adult life. The list was sort of long, way longer than I want to admit. I didn't even know what to say. "Bless me Father, for I have sinned. It's been 24 years since my last Confession." I am not even exaggerating with the years.
With all the nerves that seemed more like my 12-year-old self, on that Saturday, I went to Confession.
I experienced Confession as an adult. And it was nothing like what I remembered. My perception of confession was forever changed. I met with the priest face to face. I looked at him as I read my long list of sins. Yet, I didn't feel judged. I saw understanding and acceptance in his eyes.
I suddenly saw Confession as a gift.
I have apologized to God and asked for forgiveness before. I have repented from my sins over the years.
But this, this felt so different. I actually felt ... forgiven. I felt ... at peace. I felt ... love. I felt ... mercy. I felt ... God's grace.
It is hard to put into words what changed in me that day. How my entire perception so drastically took an about face. How I went from being adamantly against Confession to seeing how vital it is to our lives.
Confession isn't a punishment, it is a gift. It is a blessing. Something God has given us. Having God's forgiveness, forgiveness that I do not deserve, is life changing. My soul felt at ease for the first time. I felt a new closeness to my husband without our past sins standing between us. It was freeing.
Sin separates us from God and Confession restores us. The Catechism of the Catholic Church states:
Sin is before all else an offense against God, a rupture of communion with him. At the same time it damages communion with the Church. (1440)
I am now so incredibly thankful for the sacrament of Reconciliation. For the ability to confess my sins and be forgiven. I am thankful that God has bestowed this gift upon us. His love is so evident in this gift. I am thankful that He allows us to have these vulnerable moments with Him.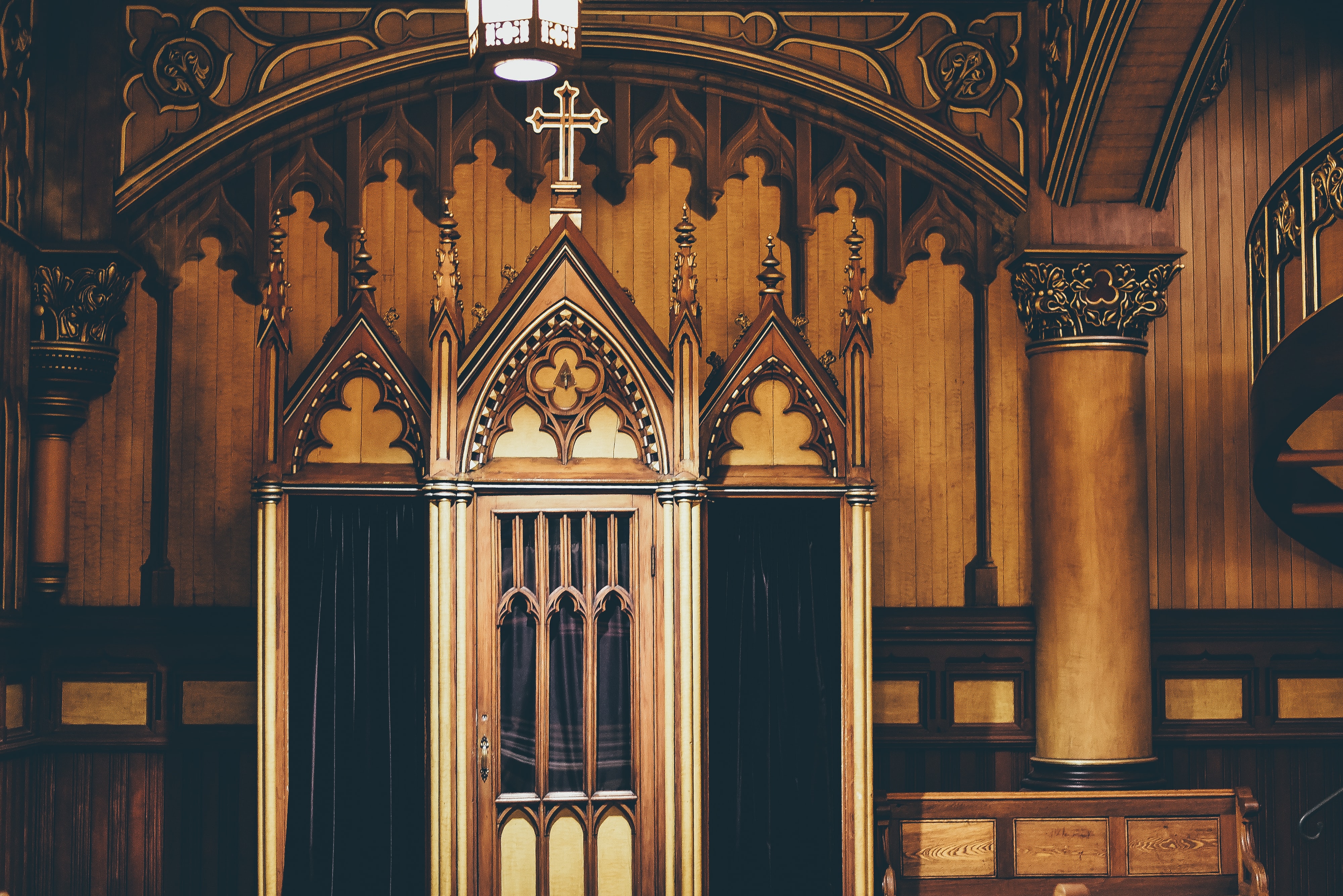 The Catechism further tells us:
Those who approach the sacrament of Penance obtain pardon from God's mercy for the offense committed against him, and are, at the same time, reconciled with the Church which they have wounded by their sins and which by charity, by example, and by prayer labors for their conversion. (1422)
Confession reconciles us with the Church and most importantly with our Heavenly Father, who loves us.
CLICK TO TWEET
Confession isn't a punishment, it is a gift. It is a blessing #catholicmom
If you struggle with attending Confession, consider a change of mindset.
Approach Confession from the mindset that it is a blessing from God.
Spend time in reflection and prayer before attending Confession.
Keep in mind that Confession restores us to our Heavenly Father.
Allow yourself to truly experience forgiveness and experience God's love and freedom in it.
God loves us. Confession is not a punishment. Confession is one more way that God shows His enormous love for us.
---
Copyright 2020 Teri Sinnott
Image: Annie Spratt (2016), Unsplash
About the Author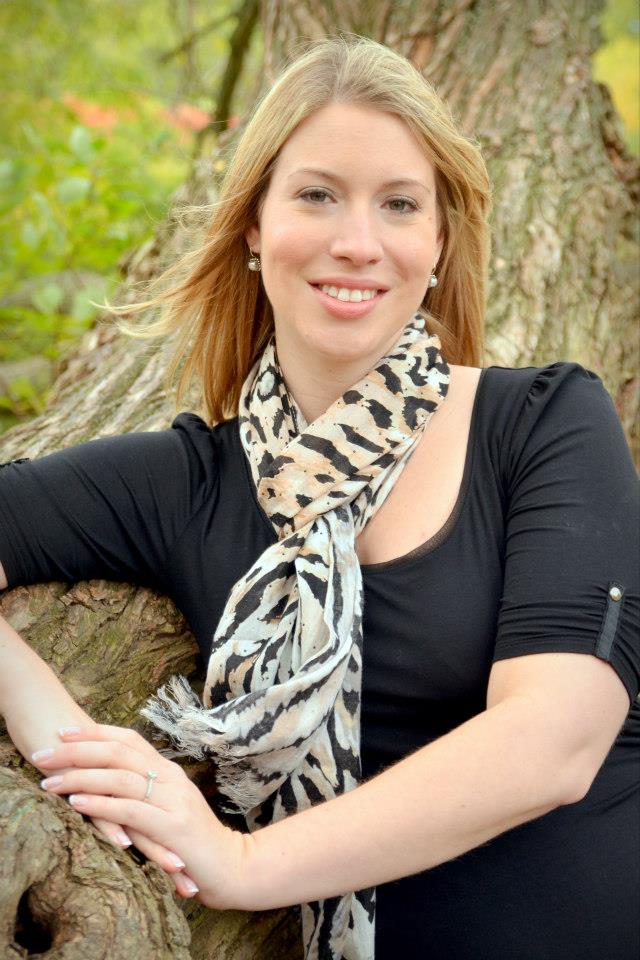 Wife, mother of 3, teacher, and blogger Teri Sinnott utilizes her professional experience and passionate heart to encourage others. No stranger to using her voice to create positive change, Teri hosts social media platforms that are centered on inspiration and providing a community for fellowship amongst Christian women. Through service and speaking God's truths, she hopes to bring people to Christ by speaking to the hearts.