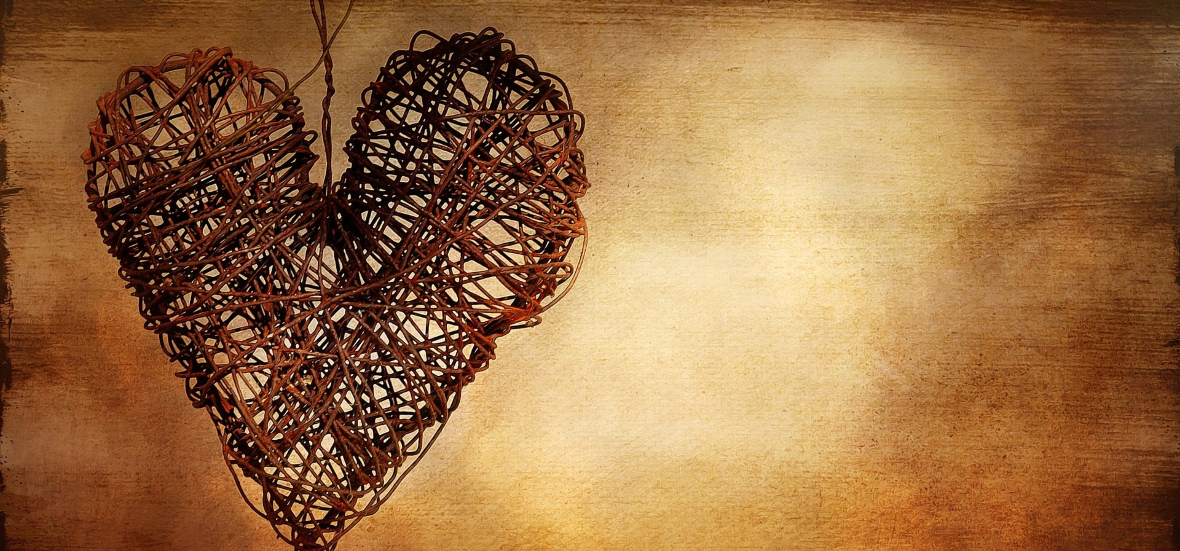 Christy Wilkens discusses the call to mercy-in-action for the Solemnity of the Sacred Heart.
Mercy is love when it encounters suffering.
There is certainly enough suffering to encounter in the world today. Coronavirus fears, deep economic distress, and a nation threatening to rip itself to pieces over the insidious, ongoing sin of racial injustice. To say nothing of all the usual suffering that has been almost pushed aside as an afterthought, a mere ripple on the surface of the tidal wave: cancer, divorce, abuse, envy, loneliness.
But those opening words above remind us that suffering is never the end of the story. Where sin abounds, so does grace (Romans 5:20). The extraordinary suffering of these days can be met with extraordinary love, a meeting which ends only and exactly one way: mercy triumphs.
"Mercy is love when it encounters suffering," writes Father Michael Gaitley in his do-it-yourself Ignatian retreat, Consoling the Heart of Jesus. Today, as we celebrate the Solemnity of the Sacred Heart, let's take a moment to reflect on what it means to console Jesus' Sacred Heart and walk together through Fr. Gaitley's challenge to us — a challenge with direct applicability to the many crises at hand in our broken world.
To console Jesus is to trust in His mercy. Why does Jesus need consoling, when He is happy in heaven? Because Jesus' incomprehensible love for the world is so routinely rejected. All he wants, Fr. Gaitley insists, is for us to be His friend and accept His love. We trust in His merciful love, and offer praise and thanksgiving even for the sufferings we encounter. And when others do not honor or love Christ, we strive to do so even more, to make up for the lack.
This is how we can console Christ in His role as the Head of the Mystical Body, and it's the important foundation for what follows. But the more urgent and relevant question right now is how we can console the Sacred Heart of Christ in the members of his body.
Fr. Gaitley devotes an entire section to hardness of heart, drawing extensively on Christoph Cardinal Schönborn's talk at the 2008 World Apostolic Congress on Mercy. Cardinal Schönborn explained:
A hard heart is the opposite of mercy. How much we must implore God so our hearts do not become hardened like stone! Our hearts must not become insensitive! In fact, insensitivity is the primary sin of man against God and neighbor. Hardness of heart separates us from God, is the loss of our humanity, and causes so much suffering.
Think on this:
All the peaceful protests and the looting. All the long history of American racism, overt and covert. All the deaths of unarmed civilians in police custody and the shooting of innocent officers. All the people dying alone from COVID and those caring for them. All those desperate for community or work and those shouting them down for risking public health. All who are hungering for a full return to worship and those who demand quarantine, here but not there.
All of these are evidence of suffering, in one way or another. Christ asks, and our faith demands, that all of them — yes, all — be consoled.
Where in that list did you flinch? Where have you fallen prey to rash judgment or unforgiveness? Where have you forgotten to pray for those with whom you vehemently disagree? Where can you offer your sacrifice of praise and thanksgiving, of word and deed, as reparation for the many, many terrible sins against love and mercy currently on display?
Where is your heart hardened? How can you turn a merciful gaze and a merciful hand instead, and offer consolation to Christ in both His Head and His Body?
I invite you to pray to the Sacred Heart with me today, a prayer written by St Margaret Mary Alacoque, for a resurgence of trust in Christ's healing mercy and against all hardness of heart.
O Sacred Heart of Jesus, for whom it is impossible not to have compassion on the afflicted, have pity on us miserable sinners and grant us the grace which we ask of you, through the Sorrowful and Immaculate Heart of Mary, your tender mother and ours. Amen.
Ask Jesus to reveal to you the places where He wants you to unveil His mercy in the world. I promise, He has a job for you, and there is plenty of work to go around. May your words and deeds bring consolation to the Sacred Heart, today and always.
---
Copyright 2020 Christy Wilkens
Image: Pixabay (2019)
About the Author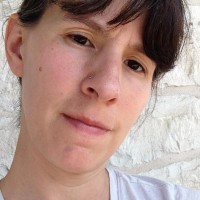 Christy Wilkens is a full-time mother and part-time armchair philosopher who lives in Austin, TX, but wishes she lived in Lourdes. She is a wife and mom to six kids, all of whom are special (but some are specialer than others). She writes about special needs, faith, doubt, suffering, and good reads. Find out more about her at FaithfulNotSuccessful.com.