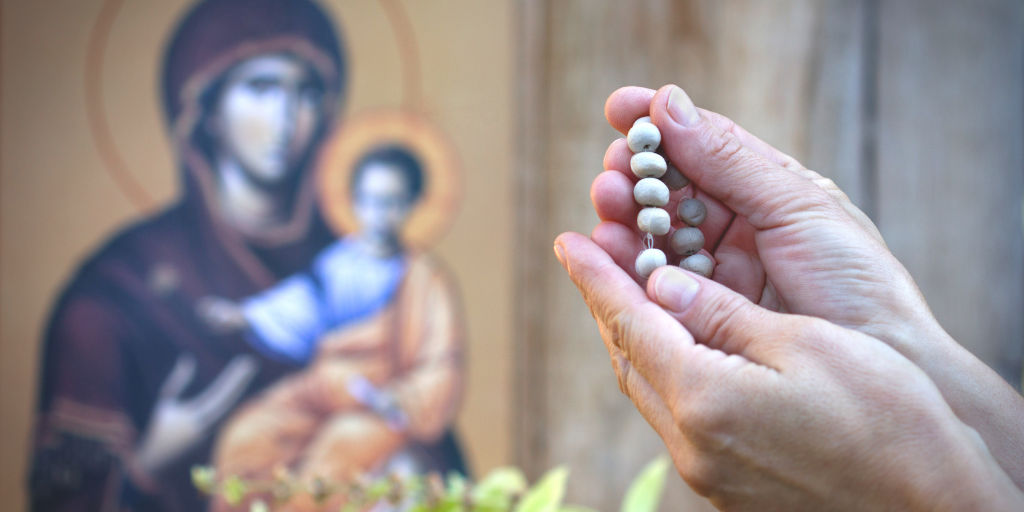 During a period of anxiety around her decisions as a mother, Monica Portogallo found comfort in remembering the Blessed Mother experienced anxiety as a mother, too.
I have been eligible for the COVID-19 vaccine for several months now. Because I work in healthcare, I was in the first group of people eligible to get it in my county. Right around the time I was first eligible, though, I found out I was pregnant. So I waited. Working from home and rarely going out, I had a pretty low risk of exposure anyway.
My doctor told me it would be fine to get one of the mRNA vaccines during pregnancy, but I was still nervous about the unknowns of a new vaccine. At the same time, I knew that getting the virus during pregnancy could lead to tragedy. I decided to wait until after the anatomy ultrasound at 18 weeks, and if all was well at that point, then I would do it.
The ultrasound showed everything was normal with the baby and me, so I scheduled my vaccine appointment. Despite the reassuring ultrasound, I was nervous as I walked up to the large conference room turned vaccine distribution site. The site was encouragingly well-organized, and the kind nurse who gave me the shot took extra time both to tell me I would pass the immunity on to my baby, and to ask her manager to double-check if there were any new studies indicating concerns for pregnant women getting an mRNA COVID vaccine. Nonetheless, as I scheduled the appointment for my second shot afterwards, I found myself feeling anxious, wondering if I had made the right decision.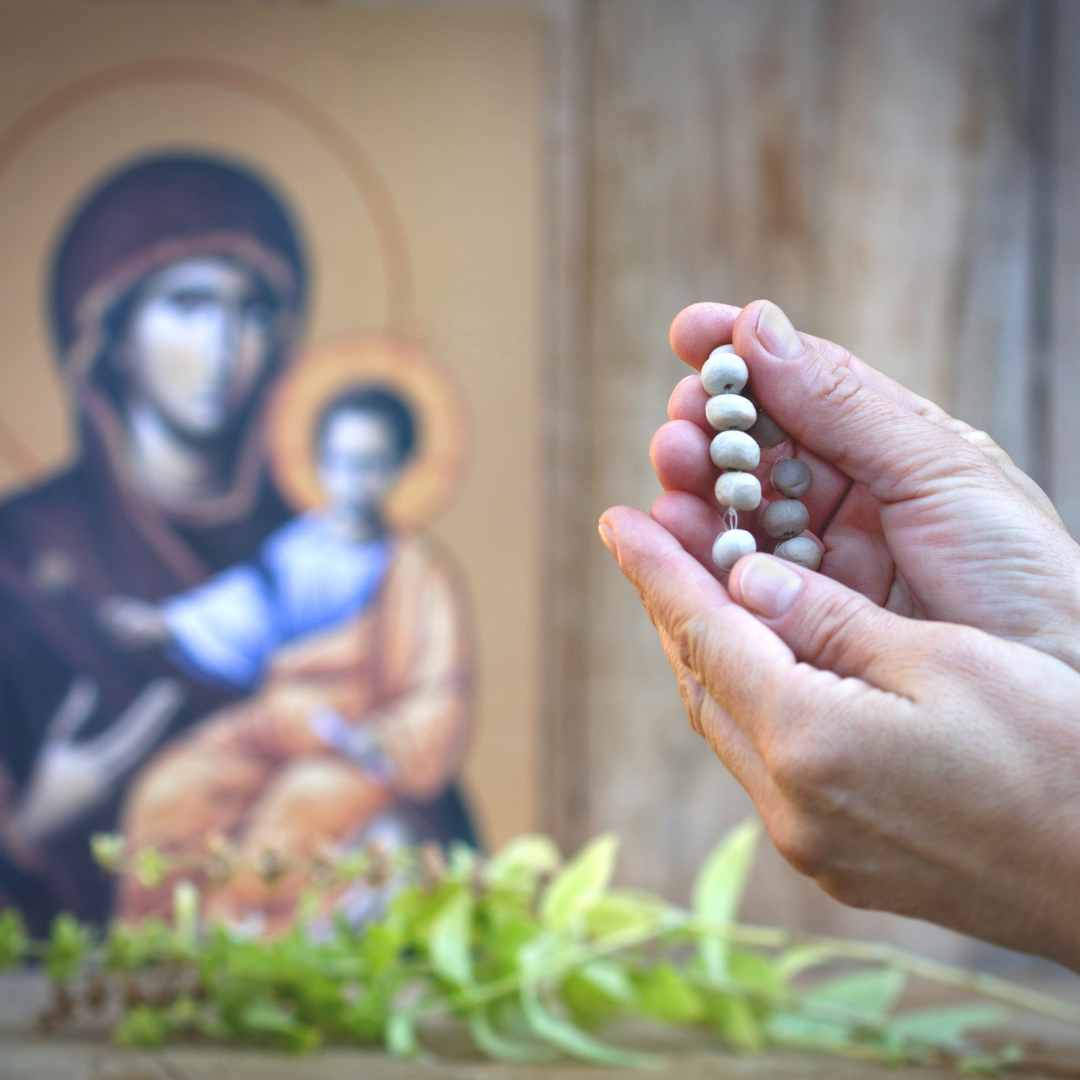 I was required to sit and wait fifteen minutes at the site to make sure I didn't have an adverse reaction, so I decided to pray a Rosary to see if it would help me calm down. Although it was Thursday and I was reflecting on the Luminous Mysteries, my meditation wandered to the fifth Joyful Mystery, the Finding of Jesus in the Temple. Particularly, I thought of the part where Mary says, "Your father and I have been looking for you with great anxiety." (Luke 2:48)
Click to tweet:
I was in good company. Even the Blessed Mother sometimes felt anxious in her role as a mother. #catholicmom
With that, a wave of calm came over me. I was in good company. Even the Blessed Mother sometimes felt anxious in her role as a mother. It felt like Mary was there whispering in my ear, "I know how you feel. As mothers, we have to do the best we can with the information we have and trust the rest to God. The future, and what might have been, belong to God. They are His alone to reveal as He sees fit."
And, as I prayed, the baby inside me gently kicked, as if to say, "Don't worry about me, Mommy. See, I'm fine!"
I finished my Rosary, filled out a survey card to let the staff know they were doing a good job, and walked out of the conference center with a feeling of peace. I don't know what the future will be, or what would have happened if I had made a different choice. At the same time, I am confident, now more than ever, that God will give me what I need, when I need it, to handle whatever the future holds.
---
Copyright 2021 Monica Portogallo
Image: Canva Pro
About the Author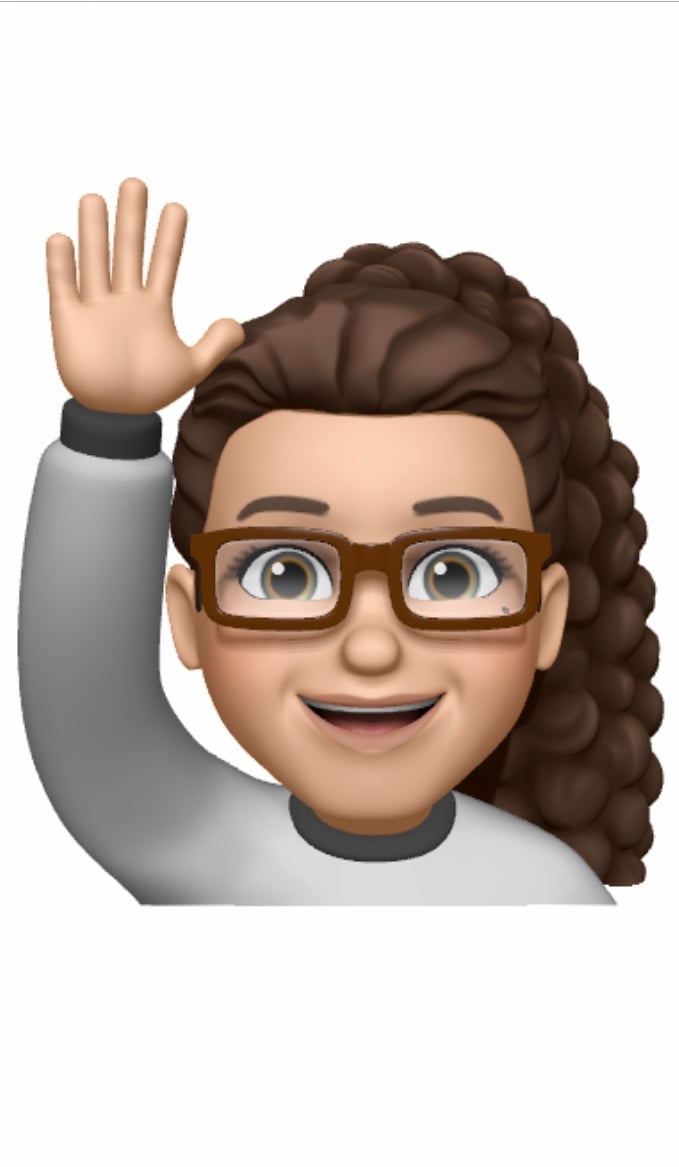 Monica Portogallo is a wife, mother, and registered dietitian nutritionist who does her best not to miss the lessons God sends to her through the joys and struggles of daily life. She lives in California.