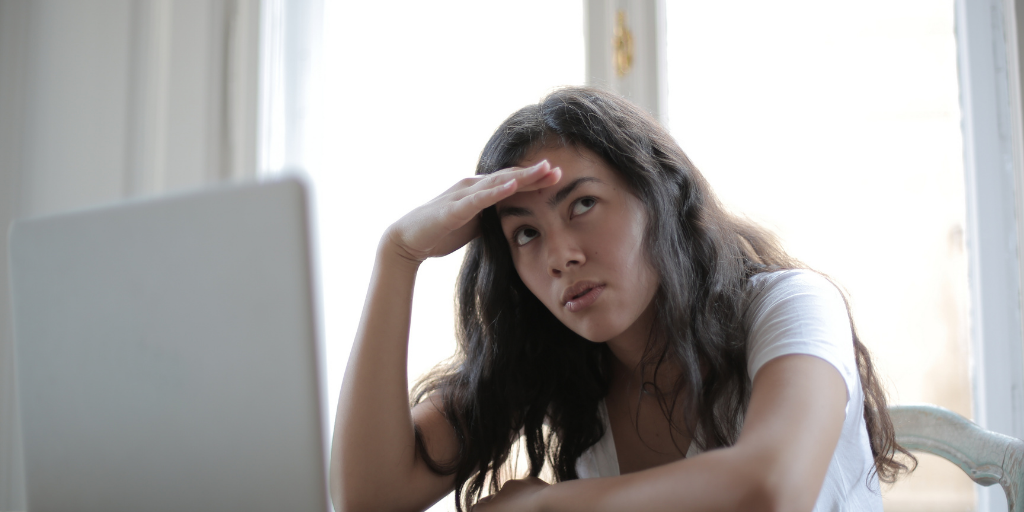 Carmen Lappe explores feelings of confusion, dissatisfaction, and unfulfillment and how they prompt us to follow more closely after the Lord.
I first began to feel the nudge of dissatisfaction and unfulfillment shortly after the birth of my son, Damien. I had just returned to work from maternity leave and was anxious to get back into the rhythm of my job. On my first day back, I tackled stacks of emails, invoices, and filing. I caught up with my boss, the seminarians I was supporting in my role, and other employees in the building. After a while, it almost felt as though I'd never left.
Yet as I settled back in to life at the office, everything felt "off." The tasks that normally brought great joy and fulfillment fell completely flat. The burning fire that this job once was had become a dwindling flame. The spring in my step was replaced with the sensation of walking through wet cement. The sense of purpose was gone, and what filled its place was sadness, despair, and a deep yearning for the life I knew eight short weeks ago.
I began to wonder if a change of scenery was in order, so I kept an eye out for new positions within ministry. In the spring of 2020, a position opened within my parish. After much discernment, I decided to apply. A short time later I was offered the position, and began my new role in June. I was thrilled to be working in my parish again! I was thankful for the connections working in parish ministry afforded me. And I was excited to have a larger staff, with whom I was already very familiar, to work with.
But the unfulfillment didn't go away. The dissatisfaction remained, looming larger than ever. Ever since I have been asking God, now what?
After grappling with this heaviness of dissatisfaction and unfulfillment for almost 20 months now, the exhaustion is overwhelming. It has seeped into virtually everything I do - at work and at home. It's difficult to find fulfillment and joy anywhere when the majority of my time is spent questioning my purpose. Those feelings are hard to separate from other areas of life. As I brought these struggles to my spiritual director, he asked me some very pointed questions:
What's missing and why?
Why ministry?
What does not working look like?
That last question caused me to squirm in my chair a bit. A stay-at-home mom? No way! Not me! Even though the thought has crossed my mind now and again, it has always ended with the very solid conviction that it is not my calling. The days are hard enough without going solo with the kids for 10+ hours every day. My daughter Gemma will begin kindergarten in a few short weeks, so I would be solely responsible for caring for Damien until he begins preschool in two short years. Additionally, I completed graduate school last winter, and the hunger to go back for an advanced graduate degree grows. What would be the point of that education and experience if I'm to be a stay-at-home mom?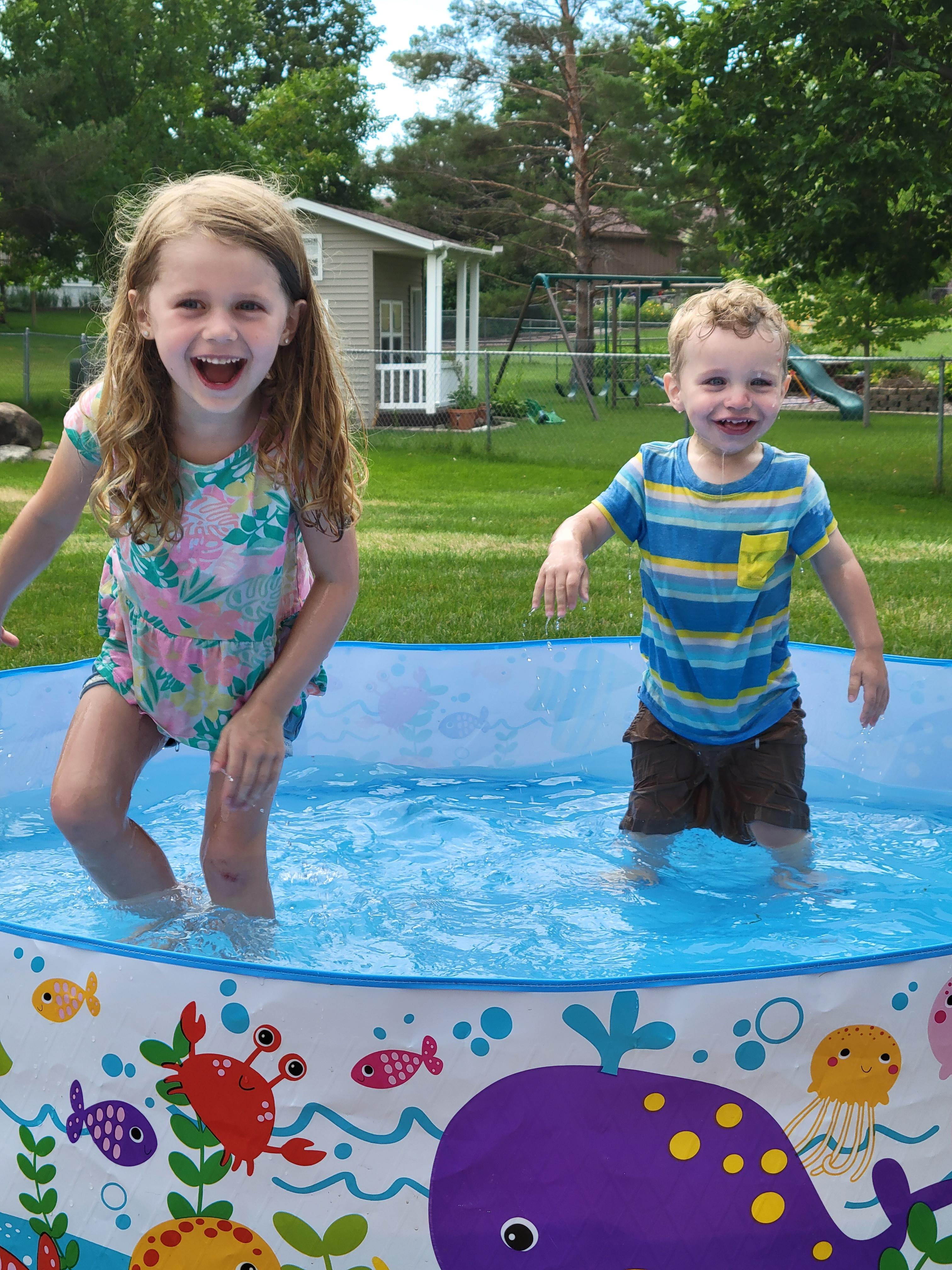 After posing this question to one of my best friends, he asked me: "What would be the point of dying on the cross after all that work and ministry?"
What he helped me discover, and continue to reflect upon, is that it is not always what is practical or useful that makes sense. And I think this is a fantastic reminder for any mother struggling to find the purpose to which God has called her! It may not make sense to attain a higher degree of education "just to stay home", but I think this line of thinking misses the mark and ultimately, our vocation: raising saints.
Truly, there is no better legacy than handing on the faith and opening the doors to Christ for our children. Indeed, years of education and study can be put to use in a variety of roles in ministry, but instilling the faith and passing on these values has the power to change the Church and Her future.
As these thoughts tumble around my mind day after day, I can't help but feel as though the Lord is asking me to simply consider it. An experience picking up my children at daycare recently has, I believe, solidified the need for me to discern the possibility.
To get to my daughter's classroom, I have to first walk past my son's room. I like to peek in as I walk by to see what he's up to. Having spent nine hours away from him, it's fun to see him in action as he grows and learns about the world around him.
This time, however, what I saw hit me like a ton of bricks and made me ache almost physically. As I walked by, I saw Damien sitting next to a teacher and cuddling into her as she read him a story.
Call it jealousy, call it a prompting from the Holy Spirit, but my first thought was "shouldn't that be me?" I suddenly felt reckless and selfish for leaving my son every day so I could go to work.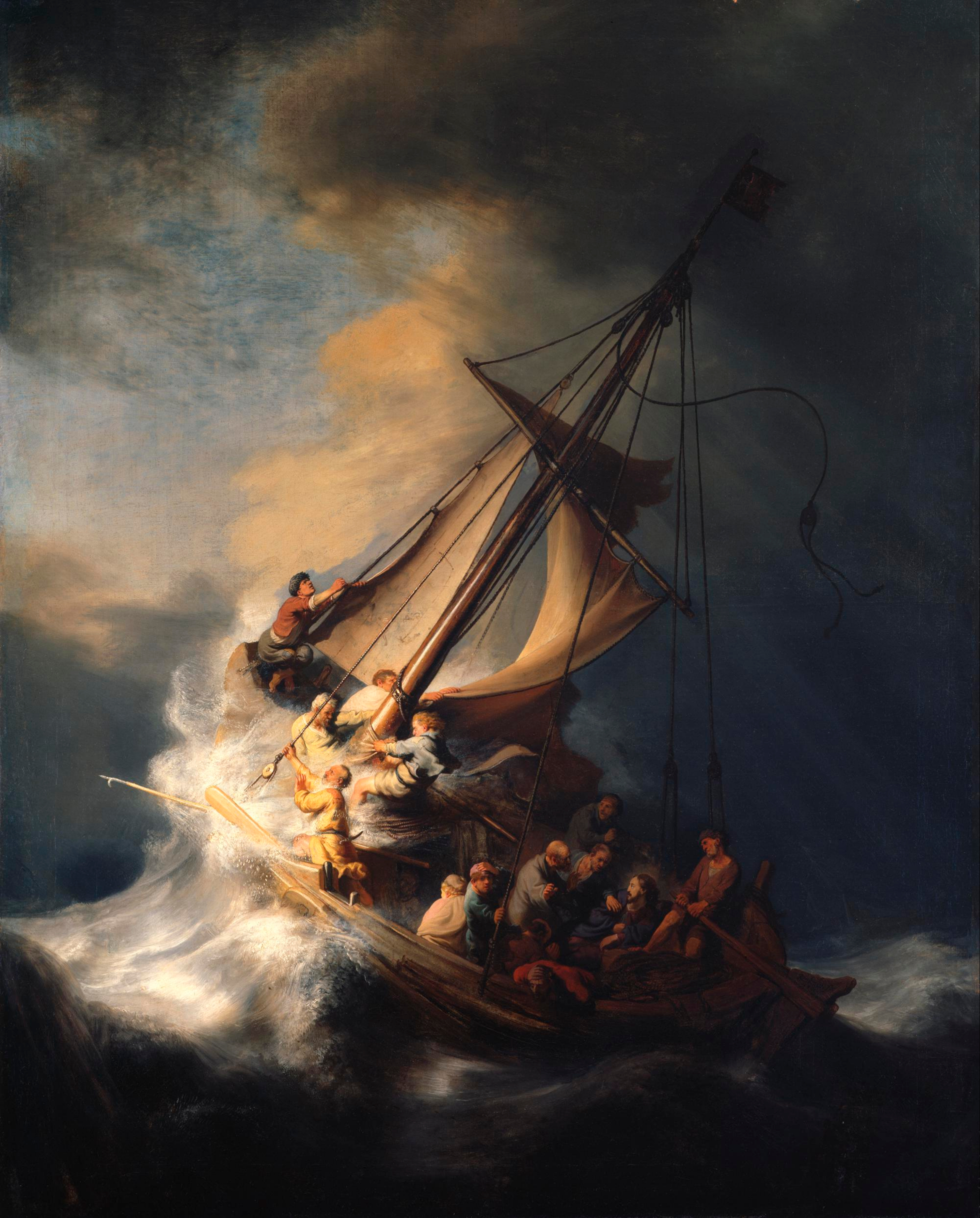 Many times I feel like the disciples in Mark 4:37-38:
And a great storm of wind arose, and the waves beat into the boat, so that the boat was already filling. But he was in the stern, asleep on the cushion; and they woke him and said to him: "Teacher, do you not care if we perish?"
Why is God sleeping? Does he not care that I am tormented and in desperate need of his consoling presence? Why is he allowing me to feel so broken and afraid when he alone contains the words to quiet the storms?
My boat is filling up; disappointment and unfulfillment seep through the hull. Waves of fear that he is calling me outside of myself crash over the sides. It feels as though I will sink unless the Lord wakes up, demanding the seas to calm and the winds to cease. Maybe it would be easier to feel him, see him, and trust him if he would but wake up and bring reconciliation to my situation.
Mark's Gospel continues:
And he awoke and rebuked the wind, and said to the sea, "Peace! Be still!" And the wind ceased, and there was a great calm. He said to them, "Why are you afraid? Have you no faith?" (Mark 4:39-40)
I don't know about you, but that last line always makes me think to myself, "Ouch." Have you no faith? Indeed, I can recall many moments in my life where the Lord has calmed the storms of my life and I must sheepishly tell Him that my faith is still shaky. I still struggle to see Him, to trust Him, and believe in His promises.
In particular, I think of the darkest, stormiest time of my life before I met my husband. Having recently joined my parish, my faith was rejuvenated and deepened. Yet, I continued to put my faith, time, and energy into relationships that were not Godly, all the while begging God to send me a godly husband.
Click to tweet:
I gave God my broken pieces and he gave me a life more beautiful than anything I could have dreamed of. #catholicmom
In time, He did. Because God always satisfies. I met the man I now have the privilege of calling my husband in our parish. God calmed the rough seas of my life by gracing me with a man with whom forever is not long enough. I gave God my broken pieces and he gave me a life more beautiful than anything I could have dreamed of.
So what keeps me from giving him my broken pieces in this season of confusion, dissatisfaction, and unfulfillment? What keeps me from trusting God will bring healing and clarity to this time of doubt and pain? After seeing how ugliness is always made beautiful in Christ, why do I hesitate to trust Him again? Have I no faith?
Choosing to do something, whether it's working in my current position or something else or staying at home with kids, requires true discernment. I think the Lord gives us a choice, but he still asks us to do the deep digging and soul searching to find him in the midst of the struggle. What's been tremendously comforting for me is this very notion: the Lord is letting me choose! I am thankful for the faith that assures me he'll be on the other side, no matter what.
Lord, help my unbelief. Help me to trust in your promises. Let your voice be the loudest one I hear and the one I am most sensitive to. Amen.
---
Copyright 2021 Carmen Lappe
Image: Canva Pro; Rembrandt, Public domain, via Wikimedia Commons
About the Author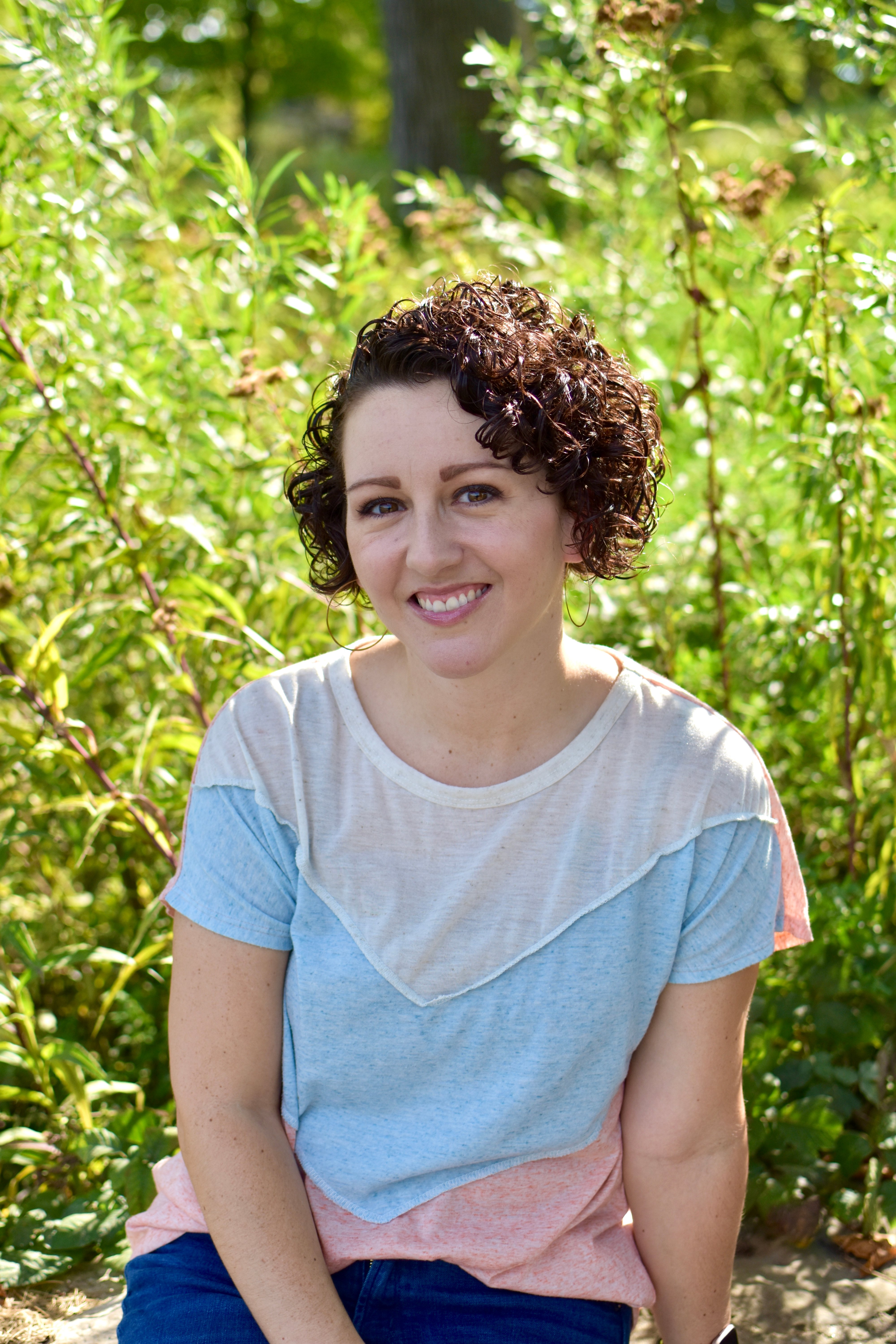 Carmen is a wife and mother of two working in parish ministry in midwestern Iowa. She has a Master of Arts degree in Sacred Theology and has a special passion for writing about the grace of motherhood. In her spare time, she enjoys traveling with her husband and exploring breweries and baseball stadiums across the country.