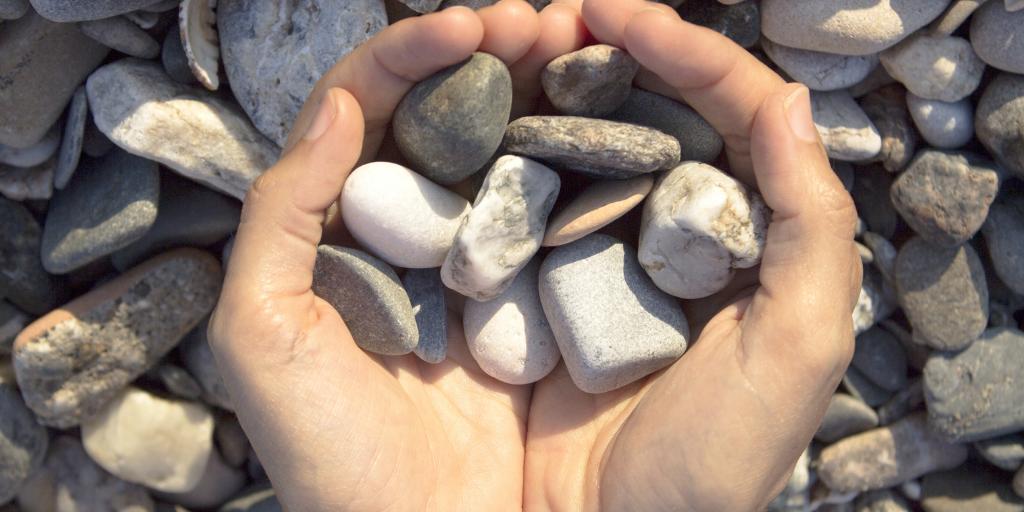 Rachel Watkins ponders how to put David's simple weapons to work in the battles against the giants in her own life.
David and Goliath is a familiar story, and we all know the details. The small boy, the giant, and an unexpected victory. It is a story we tell our children to encourage them when they face difficult circumstances. How many of us can remember the Veggie Tales song, "Little Guys can do Big Things Too"? I've been giving this story a new look as it seems as if I am the one facing down giants, even more so than my children.
One particular detail that has given me pause is 1 Samuel 17:40 whereby we learn David found five smooth stones. Quite a specific number, isn't it? Not three, the perfect number of Scripture, not ten like the commandments, or twelve like the tribes and apostles; but five? Does that mean anything?
The internet has its own answers (of course!). Some wonder: why five instead of just one? With God's help, wouldn't one be enough? Does five mean David didn't trust God? Others speculate about Goliath's four brothers and David's experience keeping wolves from his sheep made him come as prepared as possible. As I am not a Scripture scholar, I can't speak to that truth, all I know is that I've got my own giants and I want to make sure I'm prepared; just like David.
My giants might seem familiar to you. We all face the world and knowing what is true, we strive to seek God's will, we are concerned about our marriages and children and then trying to trust God that He will get us through all of these situations. The fifth giant needing its own stone is my health and my chronic illness. This last one is the my own private giant. You have one as well, all your own: the unique giant that requires its own stone.
In trying to face them down (by myself), I was brought to the realization God has already provided me with the stones needed to keep the giants at bay, if not even defeated. I/we just need to remember that all of us have these same stones in our pockets and to use them!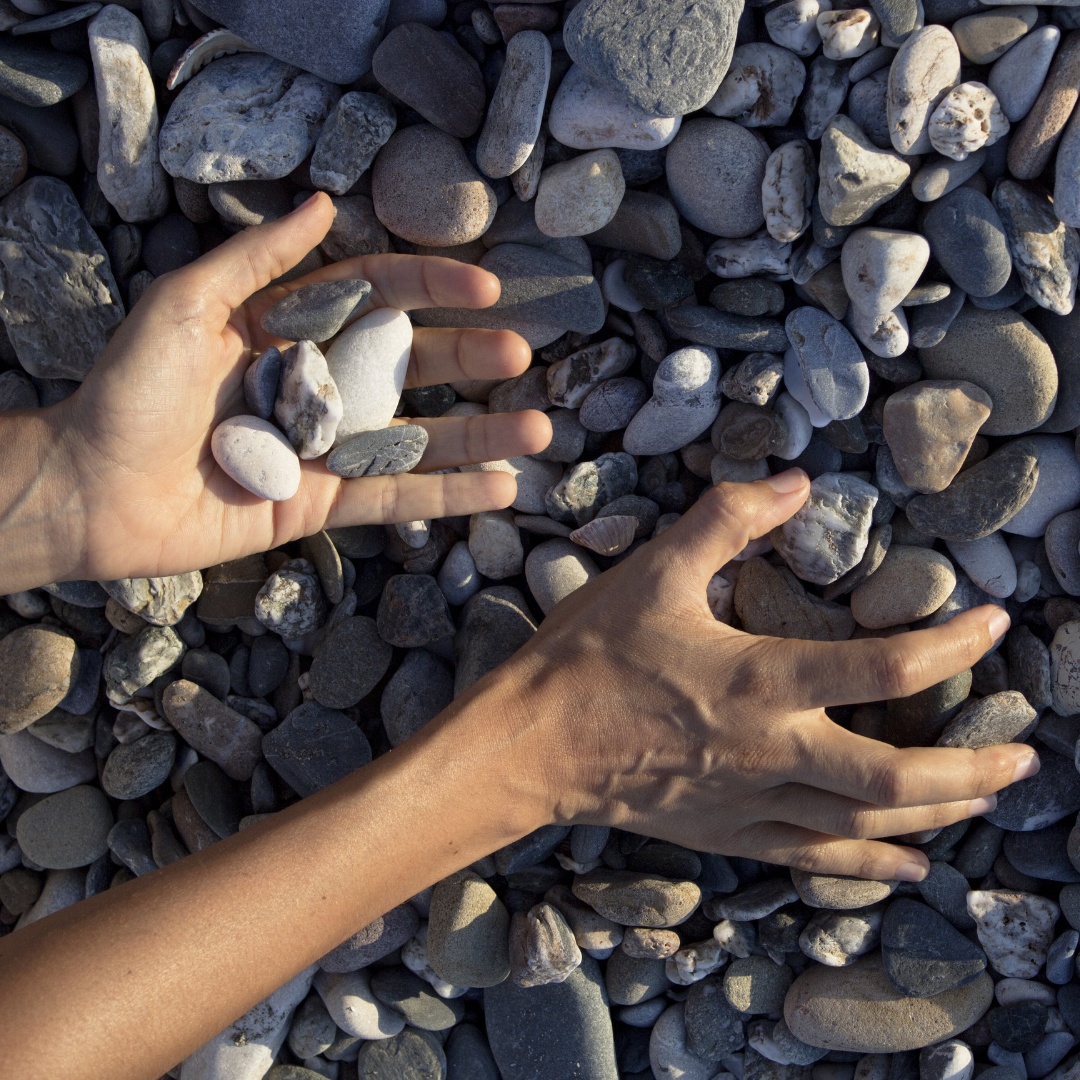 Our first stone would be Scripture. Within all of these books we can find answers when we wonder about the truth, get help discerning His will, and can discover promise after promise affirming His love for all of us. When we find ourselves overwhelmed by the world, getting lost in the world of David, Joshua, and Jesus reminds us of where we really belong.
The other stone I find myself reaching for is the Church and her teachings, including the Catechism. The clear truths written in the Catechism or the writings of the real Scripture scholars, both ancient and modern, help our shaky knees and hearts find solid ground again.
Our third smooth stone is the Church's sacraments. Making sure we take advantage of attending Mass as often as possible, even if it is online. Recent health issues and lockdowns have made us experts in this. While many of us won't ever make it to Jerusalem or Rome or Lourdes, we can attend Mass virtually at these locations. Making the sacrament of Confession a regular part of our family's life is also a part of this stone to fight the world and its invasive intrusion.
The fourth stone I've found to help me fight back the giants might surprise you. You knew I was going to say the Church and the sacraments as so many Catholic articles talks about these and rightfully so. But what about holding hands, a favorite dinner and a game of Apples to Apples? We know Satan and the world hate marriage and families so it is absolutely necessary we do all we can to enrich and support our marriage and family life. This stone means regular date nights with my husband, movie nights with my kids and long conversations late at night when I'd rather be asleep. In other words, I need to make sure my husband and family get more of my time than the world. With the mention of making sure we take time for the sacraments of the Mass and Confession, how often we do we forget that our marriage is also a sacrament and deserves its own special attention.
My final stone is what I need to do to face down my MS; my own private giant. This includes doing what my doctor tells me, remembering to watch my diet, exercising and all the lousy MS stuff. You probably don't have MS but you have your own "something." Don't worry, God has given you the stone you need to face it down; you just might need to find it.
Click to tweet:
God has already provided me with the stones needed to keep the giants at bay, if not even defeated. #catholicmom
There isn't a giant we can't face with the stones God has provided, you know this! Just check your pockets or your bookshelf or a good website (hint, hint). God has not abandoned us to our own devices. With a bit of effort, we will speak the words of David from 1 Samuel 17:47:
"All those gathered here will know that it is not by sword or spear that the Lord saves; for the battle is the Lord's, and he will give all of you into our hands."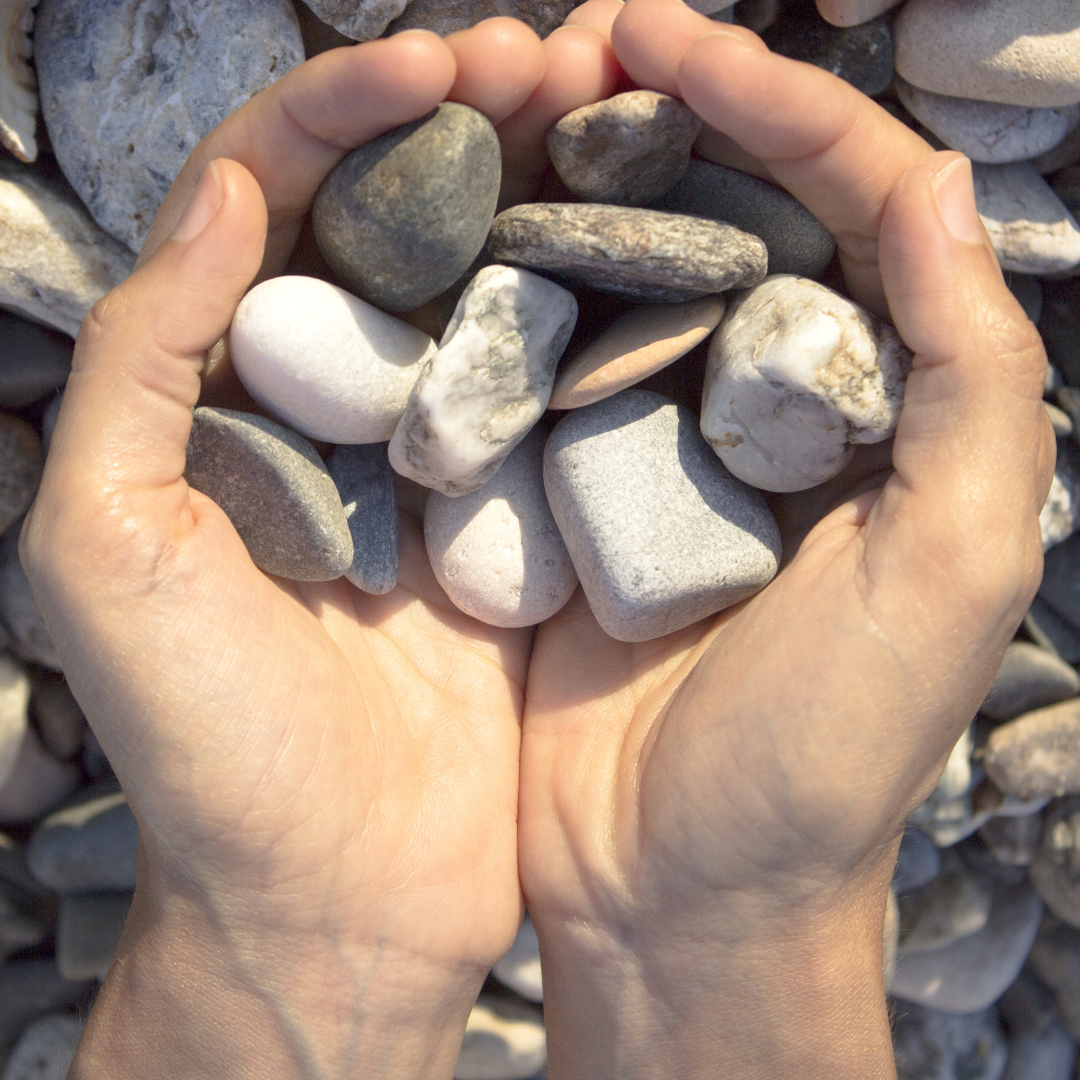 ---
Copyright 2021 Rachel Watkins
Images: Canva Pro
About the Author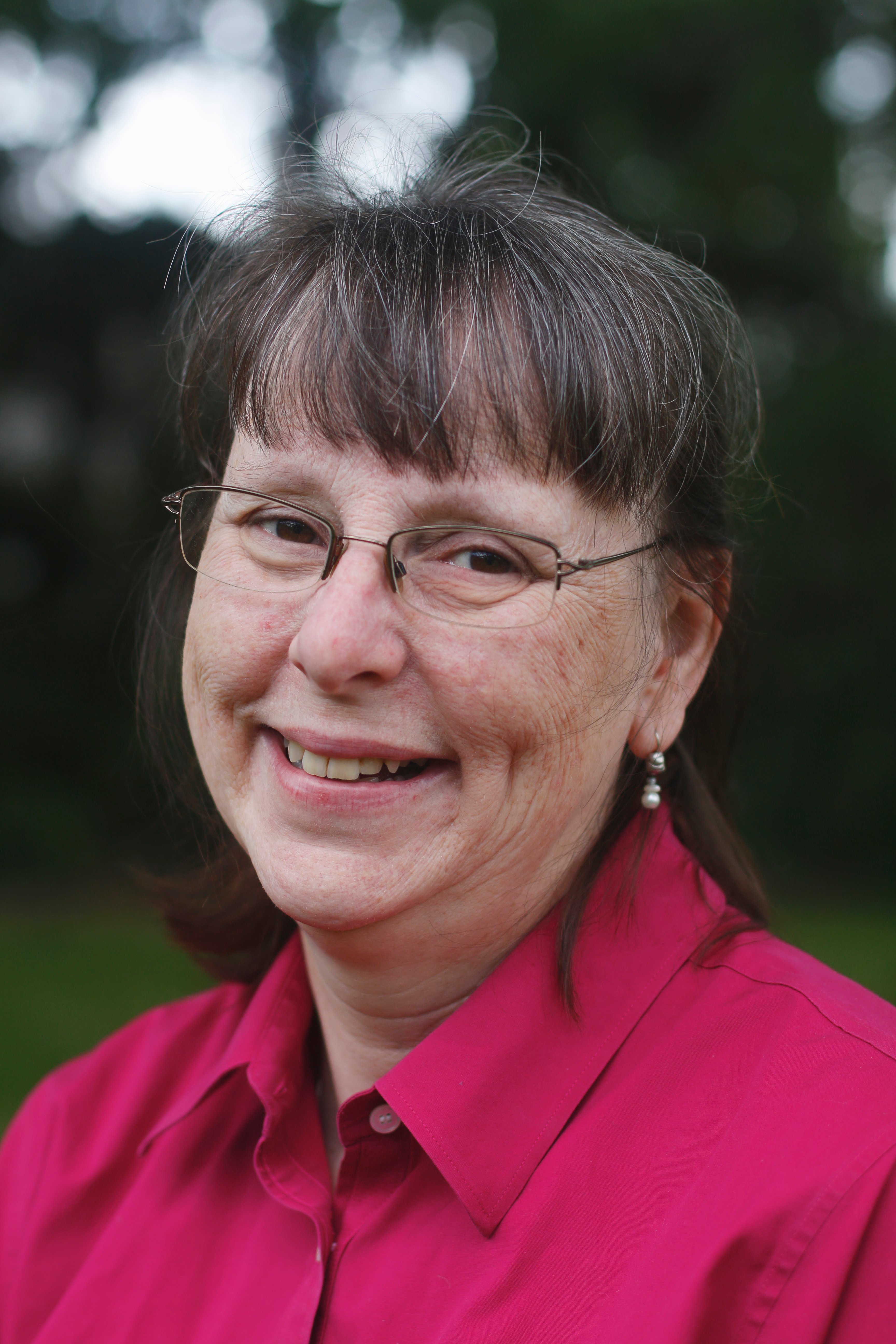 Wife of Matt for 36 years and mom to 11, Rachel is the creator/developer of The Little Flowers Girls' Club. She is a weekly contributor to Dr. Greg and Lisa Popcak's radio program, More2Life on EWTN radio. She has also been a homeschooler for over 25 years and has dealt with multiple sclerosis as a chronic illness for a bit longer.