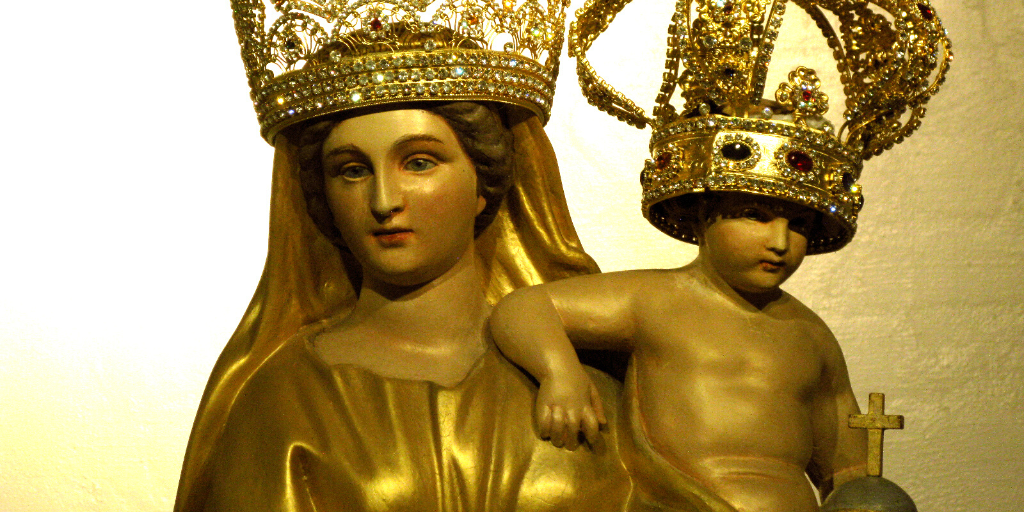 Shelly Henley Kelly shares the history of devotion to Our Lady of Prompt Succor, and her own story of Mary's powerful intercession.
---
A few years ago, I used Jen Fulwiler's Word of the Year generator and received the word FOLLOW. Curious, I placed this word prayerfully in my heart to be more aware of opportunities where God calls me to follow Him. However, a few days later at Mass for the Solemnity of the Blessed Virgin Mary, Mother of God, our Parochial Vicar looked directly at me and said, "Follow the virtues of Mary: patience, obedience, humility, courage, and confidence. Follow our Blessed Mother, she who says, 'Do whatever He asks of You.'"
And all year, the Holy Mother began appearing in my life in unusual or unexpected places. This is the story of one experience.
On a summer road trip six months later, my family made an impromptu lunch stop in New Orleans and visited the Cathedral Basilica of St. Louis. Our 7-year old insisted on lighting votive candles and praying at every statue, including a crowned Mary bearing the small sign, "Our Lady of Prompt Succor. Feast Day—January 8."
Watching my son pray, I felt drawn to Our Lady of Prompt Succor, noting the coincidence that her feast day is on my birthday. (I'll also admit I had to look up the word "Succor," which means assistance or support in time of hardship and distress.)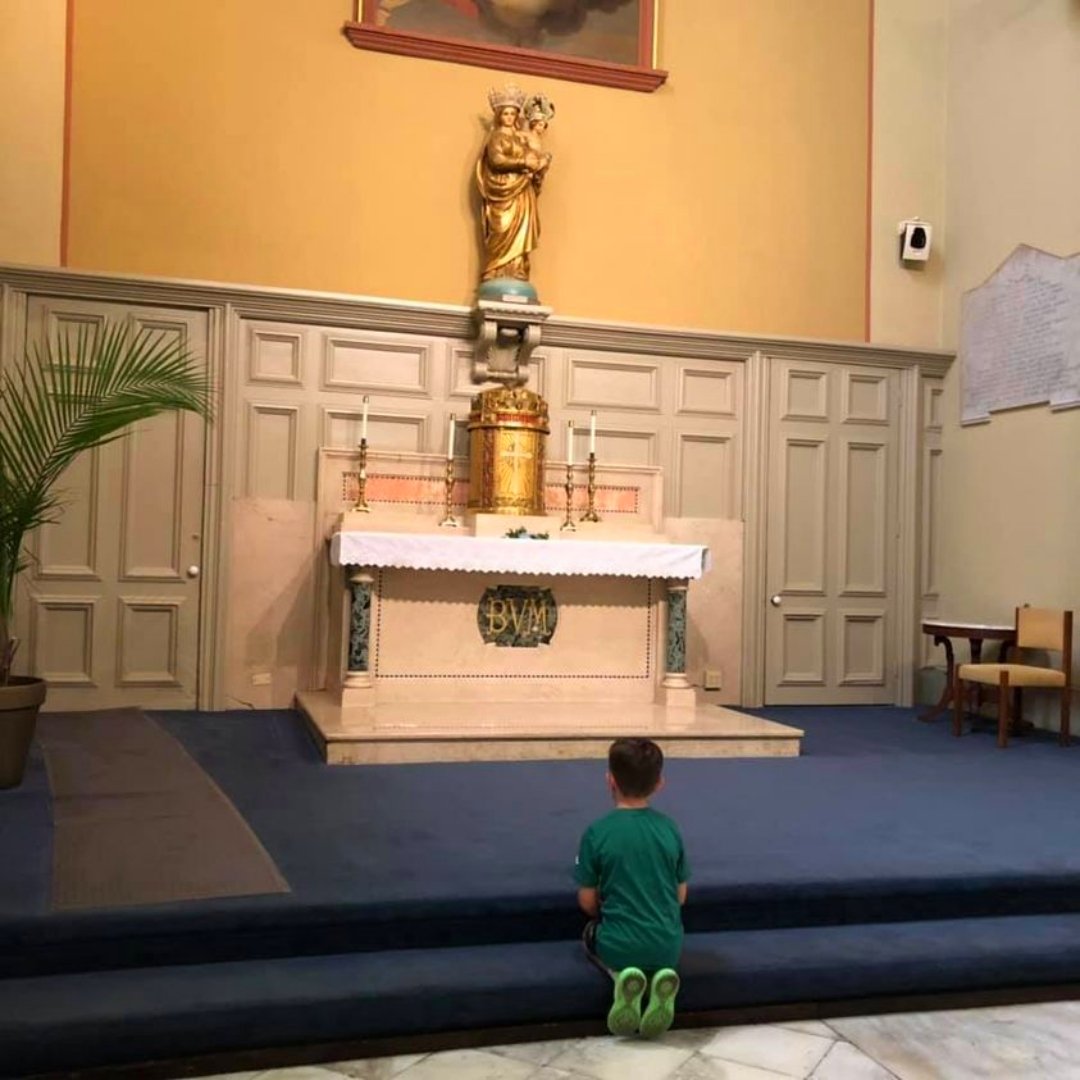 Unfamiliar with this Marian title, I read the story. In 1809, a French Ursuline, Mother St. Michel, commissioned and named the original statue in thanksgiving for receiving prompt aid through Mary's intercessions. A year later Mother St. Michel arrived in New Orleans with the blessed statue, placing it in the Ursuline Convent Chapel where she initiated a popular devotion to Our Lady.
Two miraculous favors were soon received. In 1812, as a destructive fire raced throughout the city approaching the convent filled with frightened refugees, Ursuline sisters placed the statue in a window facing the flames and prayed, "Our Lady of Prompt Succor, we are lost if you do not come to our aid." Within minutes the wind turned and the fire burned out, leaving the convent unharmed.
Then on Sunday, January 8, 1814, General (later President) Andrew Jackson joined multitudes of city residents praying earnestly for Our Lady's prompt intercession during the Battle of New Orleans. If God would spare the city, the Ursulines promised an annual Mass of Thanksgiving in honor of Our Lady of Prompt Succor. The Thanksgiving Mass continues to be offered every January 8.
We continued to our destination, a baseball tournament in Sulphur, Louisiana. The next evening at 10:30 PM I received a group text from my mother, "I think your father is having a heart attack." In that hotel room, 350 miles away from my parents, I immediately felt strongly that Dad was going to die. Paralyzed in fear, unable to do anything but wait, we could only hold our breath in anxious silence and pray.
Click to tweet:
In desperation, I surrendered through Mary asking for her intercessions with God, praying only for His most perfect will to be done. #catholicmom
At that moment the image of Lady of Prompt Succor filled my mind. In desperation, I surrendered through Mary under this title asking for her intercessions with God, praying only for His most perfect will to be done. In times of helpless waiting, what else is there to pray for?
Within the hour, texts updated us that Dad made it to the hospital, received emergency treatment, and survived. When I spoke with him a few days later, he told me that the doctor told him he should have died. The doctors had no explanation for how he'd not only survived, but also had no significant heart damage. But I do.
There is no more powerful intercessor than our holy Mother.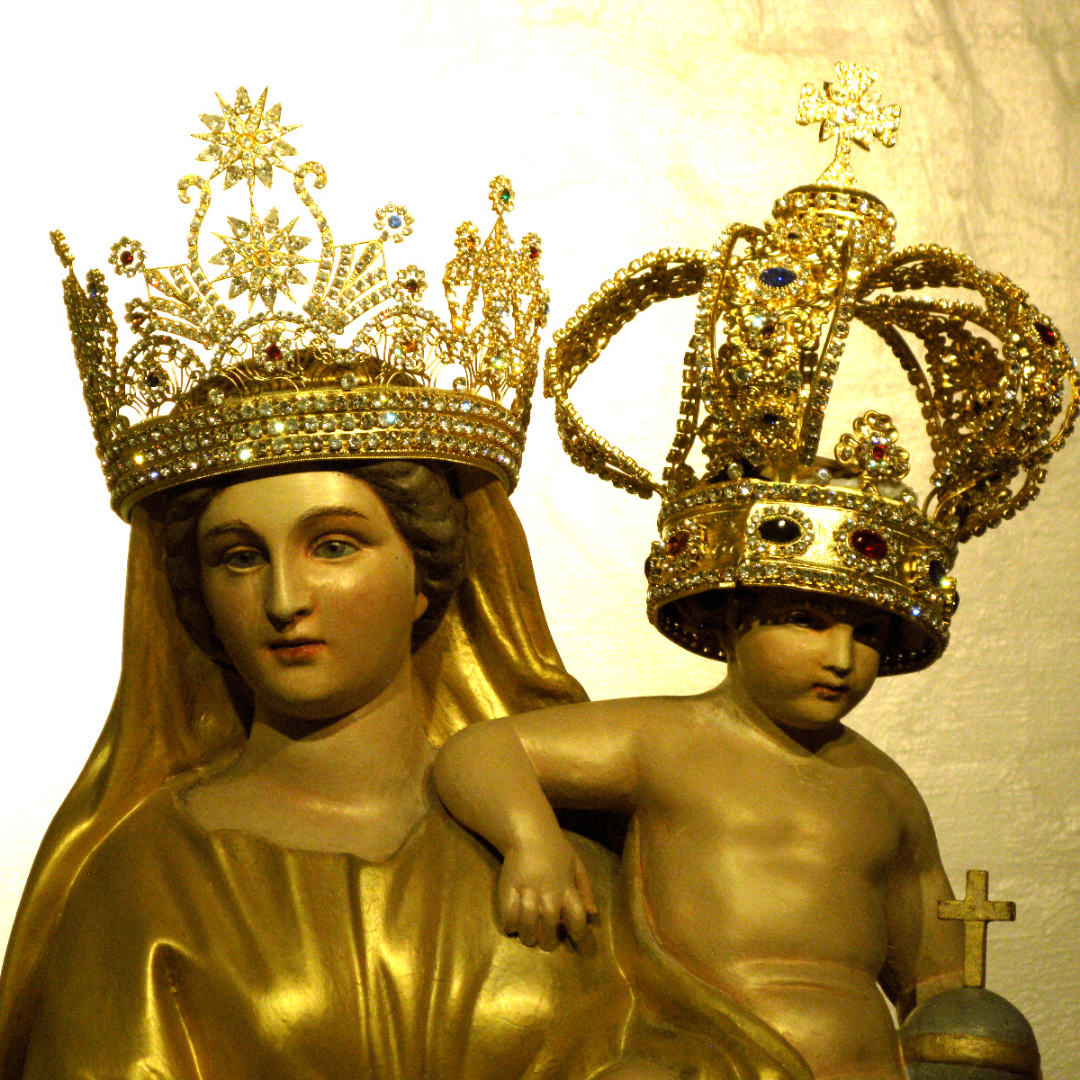 ---
Copyright 2023 Shelly Henley Kelly
Images: (top, bottom) Canva; (center) copyright 2022 Shelly Henley Kelly, all rights reserved
About the Author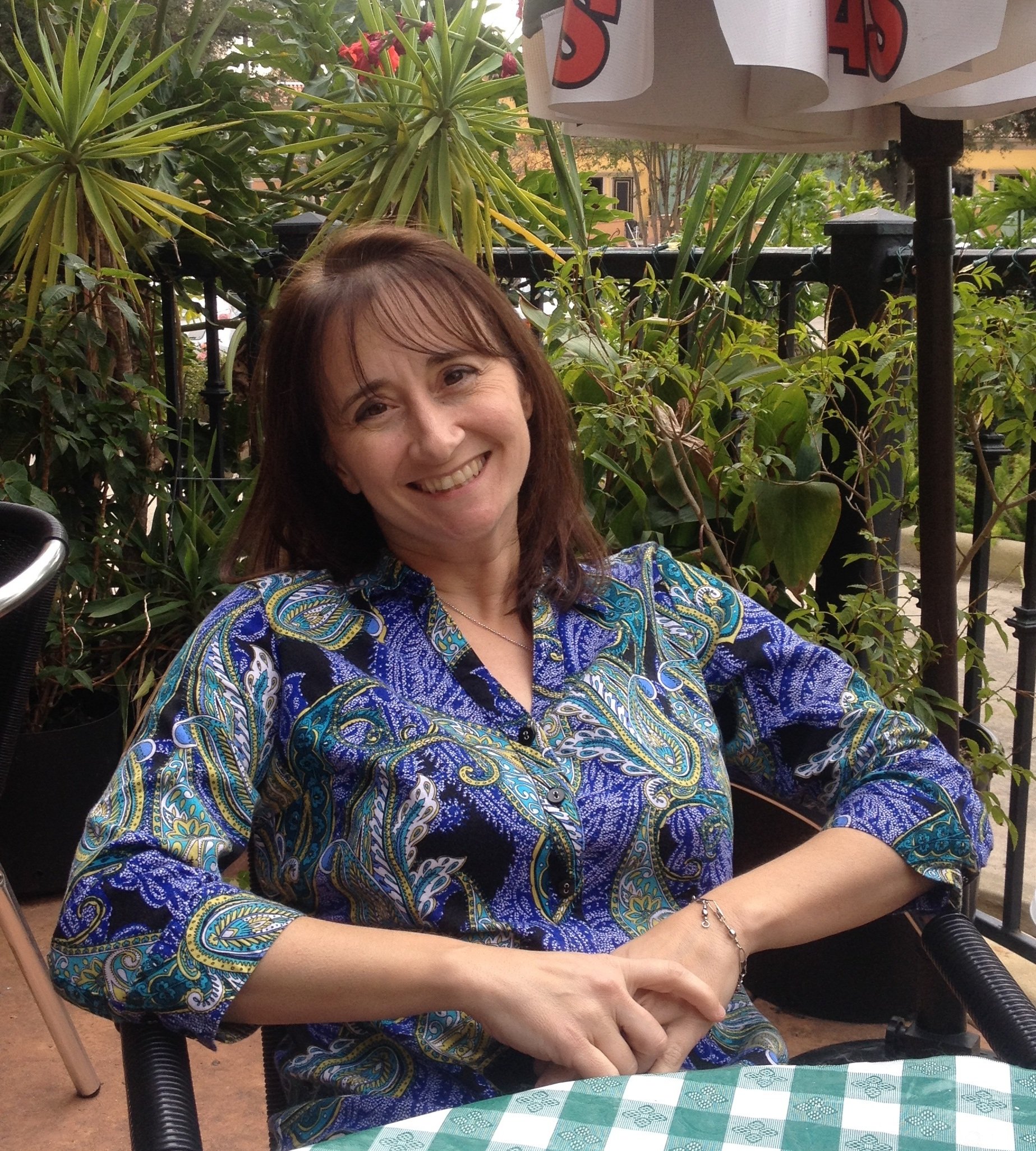 Shelly Henley Kelly is a daughter of God, a Martha who strives to be Mary, living in the world, but not of the world, perpetually busy as breadwinner, wife, mother, catechist, and ACTS sister. A published author, Shelly writes about being a working mom and catechist at SoundMindAndSpirit.com and can be heard on various podcasts at SQPN.com.