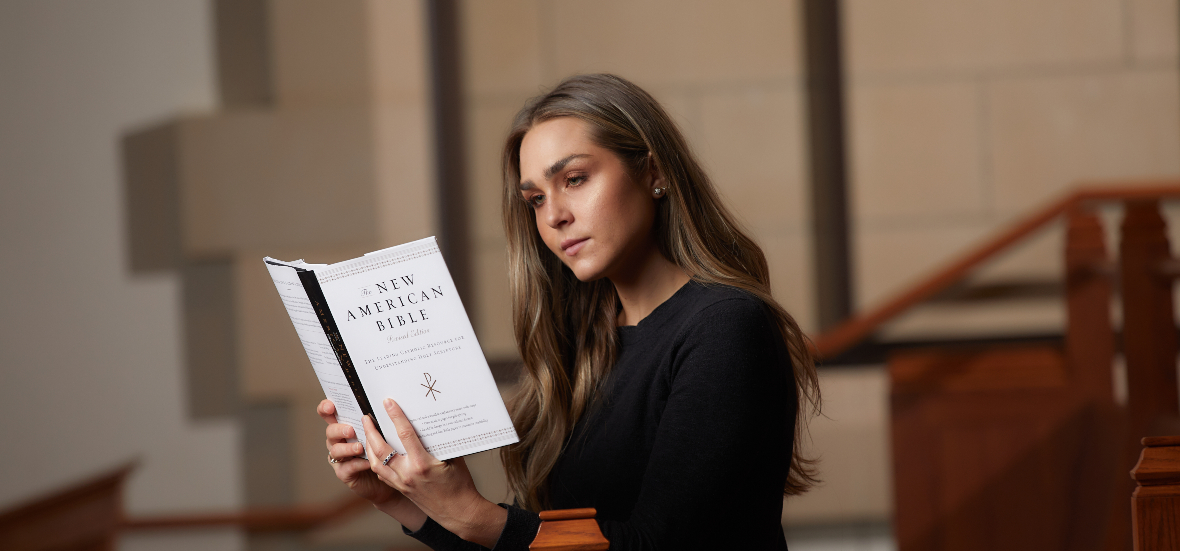 Win one of the new copies of the new, gift-quality Catholic Bible from Catholic Bible Press.
Catholic Bible Press, an imprint of HarperCollins Christian Publishing, has announced the release of a series of new Bibles. These Bibles use the New Revised Standard Version (NRSV) Catholic Edition translation approved for use by the Catholic Church, receiving the imprimatur of the United States Conference of Catholic Bishops and the Canadian Conference of Catholic Bishops in 1991. The NRSV-CE includes all 73 books of the Catholic Bible, including the deuterocanonical books, in the traditional Catholic order.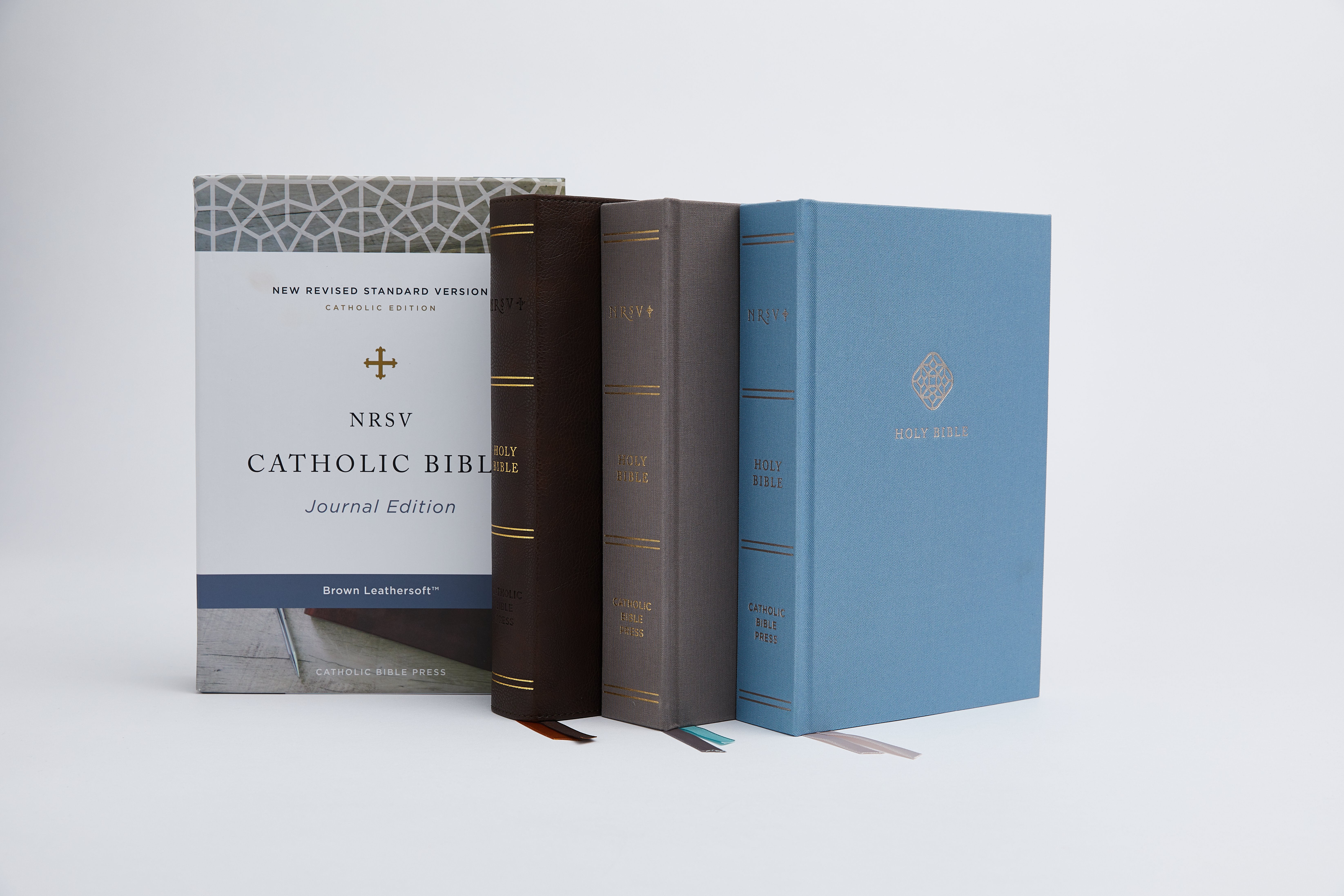 "We are proud to release this new Catholic edition of the NRSV as an aid to all Catholics who are reading the Bible for spiritual renewal and who seek to deepen their relationship with God," said John Kramp, Group Bible Publisher for HCCP.
The release of the NRSV Catholic Edition comes in the midst of the worldwide coronavirus pandemic, when the Pew Research Center has found that Americans are praying more for the end of the crisis. They found that more than half of Americans have prayed for an end to the virus, including those who seldom or never pray.
"The Bible is an ideal place to start for prayer and guidance, no matter what the reader has endured or is currently faced with," said Kramp. "This version is renowned for its balance of scholarship and readability, and is appropriate for personal spiritual formation."
"These Bibles are true treasures to Catholics everywhere," said Jenna Guizar, founder and creative director of Blessed is She, which is partnering with Catholic Bible Press on its Bible projects. "I am so grateful for Catholic Bible Press' hard work in creating such well-made, sturdy, beautiful Bibles for us Catholics to use. I can't wait to see more and more Catholics opening up these Bibles to read God's word and encounter Him in Scripture."
The initial offering from Catholic Bible Press of the NRSV Catholic Bible showcases a Journal Bible, Gift Bible, Large Print and Personal Size Standard Print Bible. Each edition features the exclusive NRSV Comfort Print® typeface, making the reading experience an easy and smooth one. They can be ordered online through major retailers or Catholic Bible Press: www.catholicbiblepress.com.
Also available from Catholic Bible Press are printable prayer cards, including the Act of Contrition, morning and evening prayers, prayers for healing, the Prayer of St. Thomas Aquinas, and the Act of Hope.
Giveaway
Two winners will receive a copy of this new Bible from Catholic Bible Press. For your chance to win, leave a comment answering this question:
What's your favorite Psalm?
This giveaway runs through 11:59 PM Eastern on June 17. Two winners will be chosen at random from all commenters on this post. Winners will be notified by email and will have 48 hours to reply with their mailing address. After 48 hours, unclaimed prizes will be awarded to other winners. Prizes can only be shipped to winners with mailing addresses in the USA.
Enter today to win one of two copies of the NRSV Catholic Bible!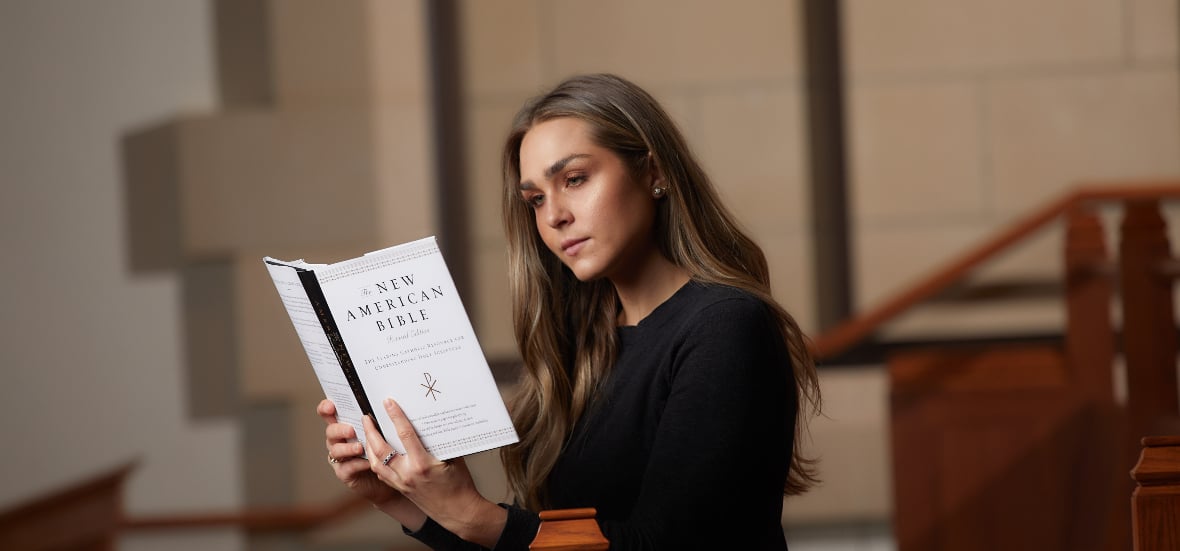 ---
Copyright 2020 Barb Szyszkiewicz, OFS
Images courtesy of Catholic Bible Press. All rights reserved. Used with permission.
About the Author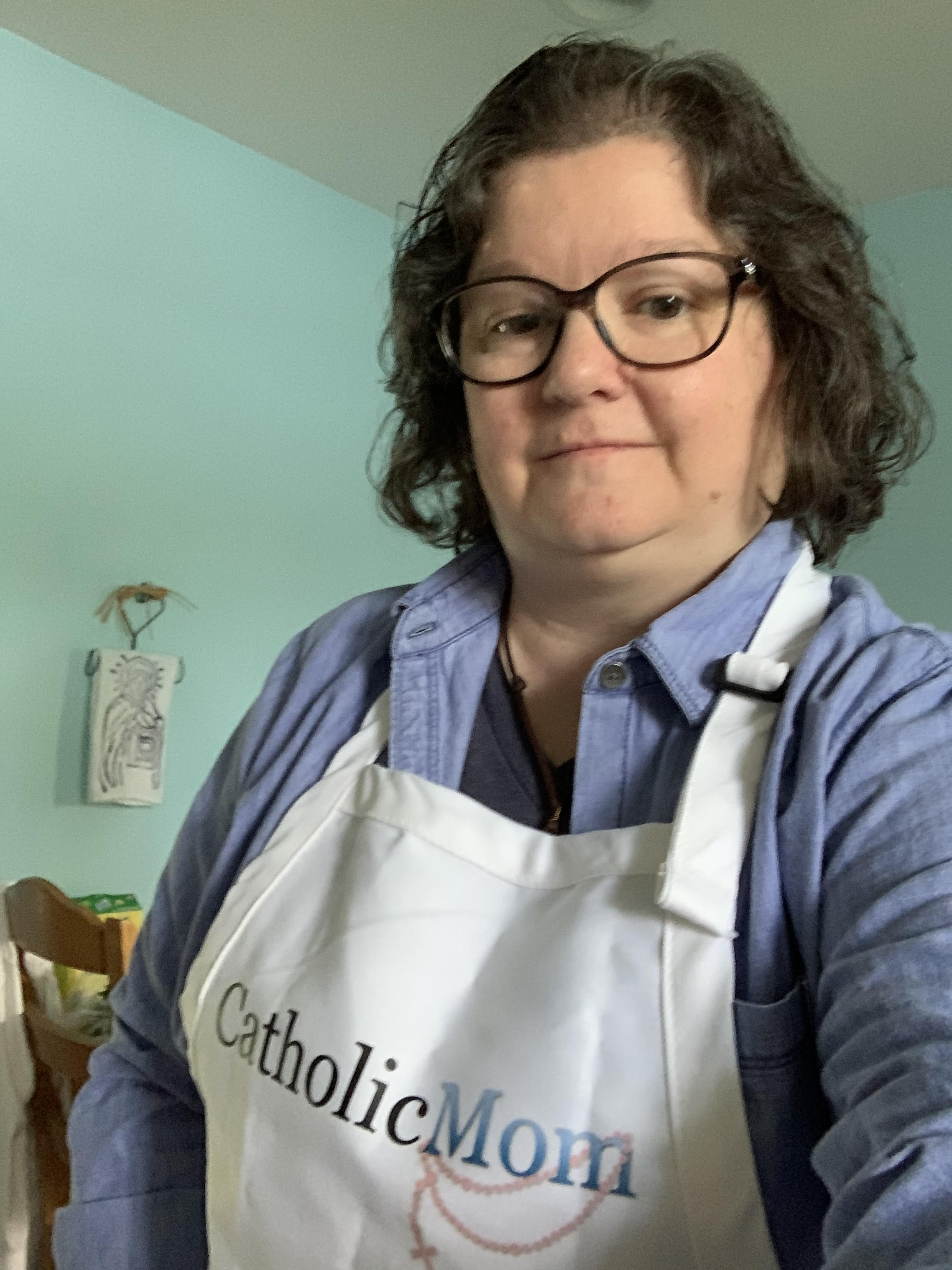 Barb Szyszkiewicz is a wife, mom of 3 young adults, and a Secular Franciscan. She is editor at CatholicMom.com. Barb enjoys writing, cooking, and reading, and is a music minister at her parish and an avid Notre Dame football and basketball fan. Find her blog at FranciscanMom and her family's favorite recipes with nutrition information for diabetics at Cook and Count.