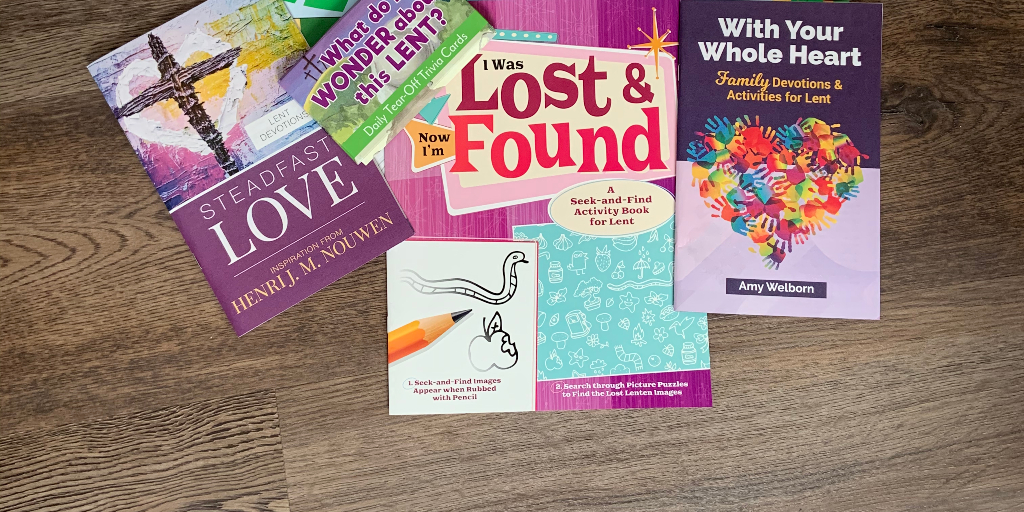 Enter to win one of 5 family prize packs for Lent from our friends at Creative Communications for the Parish.
When planning Lenten practices and devotions for yourself and your family, be sure to keep it do-able. Lent doesn't have to be complicated. I've been checking out some new resources for Lent from Creative Communications for the Parish -- some for you, some for the kids, and some for the whole family.
For Adults
Steadfast Love: Inspiration from Henri J.M. Nouwen is a daily Lenten devotional that pairs excerpts from Nouwen's writings with original reflections. Each daily page also features a Scripture quote and short prayer. This Lent, resolve to make space in your day for a few moments of prayer.
For Children
I Was Lost & Now I'm Found: A Seek-and-Find Activity Book for Lent. Young fans of hidden-picture puzzles will enjoy this activity book, which offers a daily Bible story, accompanied by a puzzle clue that's revealed when the child rubs a pencil over the "invisible" hint. That clue will be found in the hidden-picture puzzle on the same page. Children who can't yet read can still enjoy the puzzles; a parent or older sibling can read the stories to them.
For the Whole Family
Amy Welborn's With Your Whole Heart: Familiy Devotions & Activities for Lent offers 6 weeks of themed reflections on good habits we can foster during this season: self-examination, prayer, fasting, charitable giving, gratitude, and sacrificial love. A daily prayer and reflection will jump-start dinner-table conversation. This resources is great for families with school-age or teenage children.
Get ready for Lenten almsgiving with the My Offering Bread Box. Press our and assemble the little box, which can hold donations until the end of the season. Keep the box on your dinner table and decide as a family how and where you will donate to help others. There are several small "bread slices" to press out, which include several versions of grace before meals -- a great way to learn a new prayer during Lent.
What Do I Wonder About This Lent? Enjoy some Lenten trivia together with this boxed set of 25 tear-off cards, each featuring 5 questions about Gospel stories (most focused on the events of Holy Week). Answers are on the back of each card, and often include Scripture references so you and your children can check out the whole story.
Hosanna in the Highest! is a Palm Sunday activity designed to kick off your family's Holy Week celebration at home. This cut-out palm won't become a weapon in the pew, and if your family is unable to attend Mass in person because of the pandemic, this activity will be even more appreciated. The cut-out activity recalls Jesus' triumphant entry into Jerusalem, and includes Jesus and the donkey as well as figures of a girl and boy, along with the psalm for your child. On the back, you'll find a Palm Parade story, a family prayer, and the Palm Sunday story from the Gospel of Mark.
See all the new Lenten materials offered by Creative Communications for the Parish.
Enter to win one of 5 family prize packs for Lent from Creative Communications for the Parish. #catholicmom
Creative Communications for the Parish is giving away 5 packs of these terrific resources (and other materials as pictured below) for the whole family!
To enter, leave a comment telling us: what spiritual practice do you (or your family) plan to add during Lent?
This giveaway is open to readers in the USA only. The giveaway will close at 11:59 PM Eastern on Thursday, January 28, and winners will be chosen at random from all comments received on this post by that time. Winners will be notified by email and will have 48 hours to claim their prize. Unclaimed prizes will be awarded to alternate winners. Prizes will be shipped directly by the prize sponsor.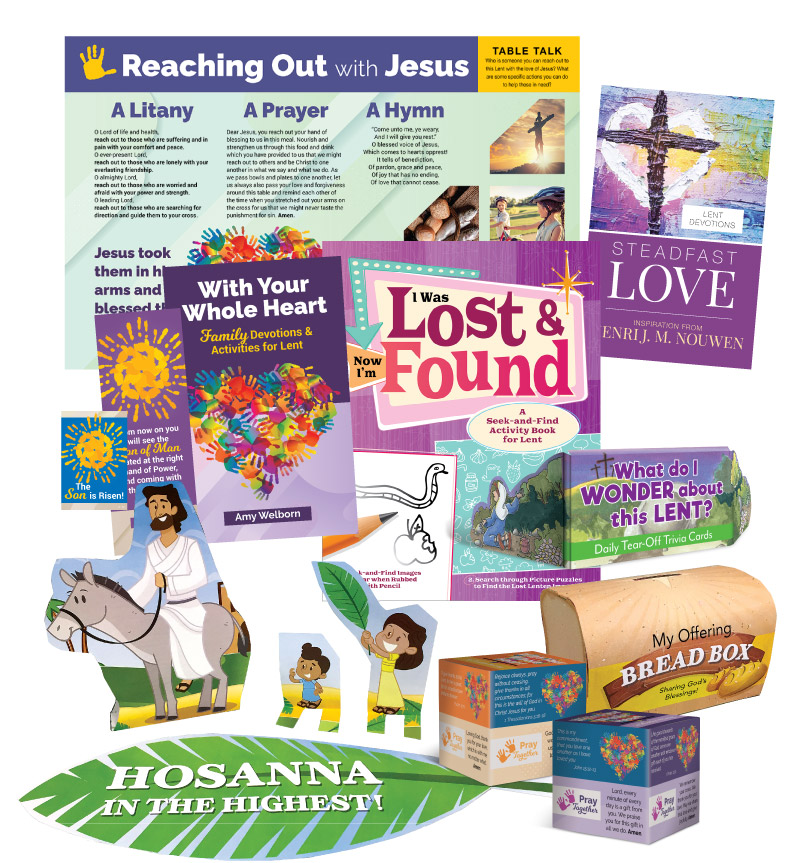 ---
Copyright 2021 Barb Szyszkiewicz
Images: copyright 2021 Barb Szyszkiewicz; courtesy of Creative Communications for the Parish
About the Author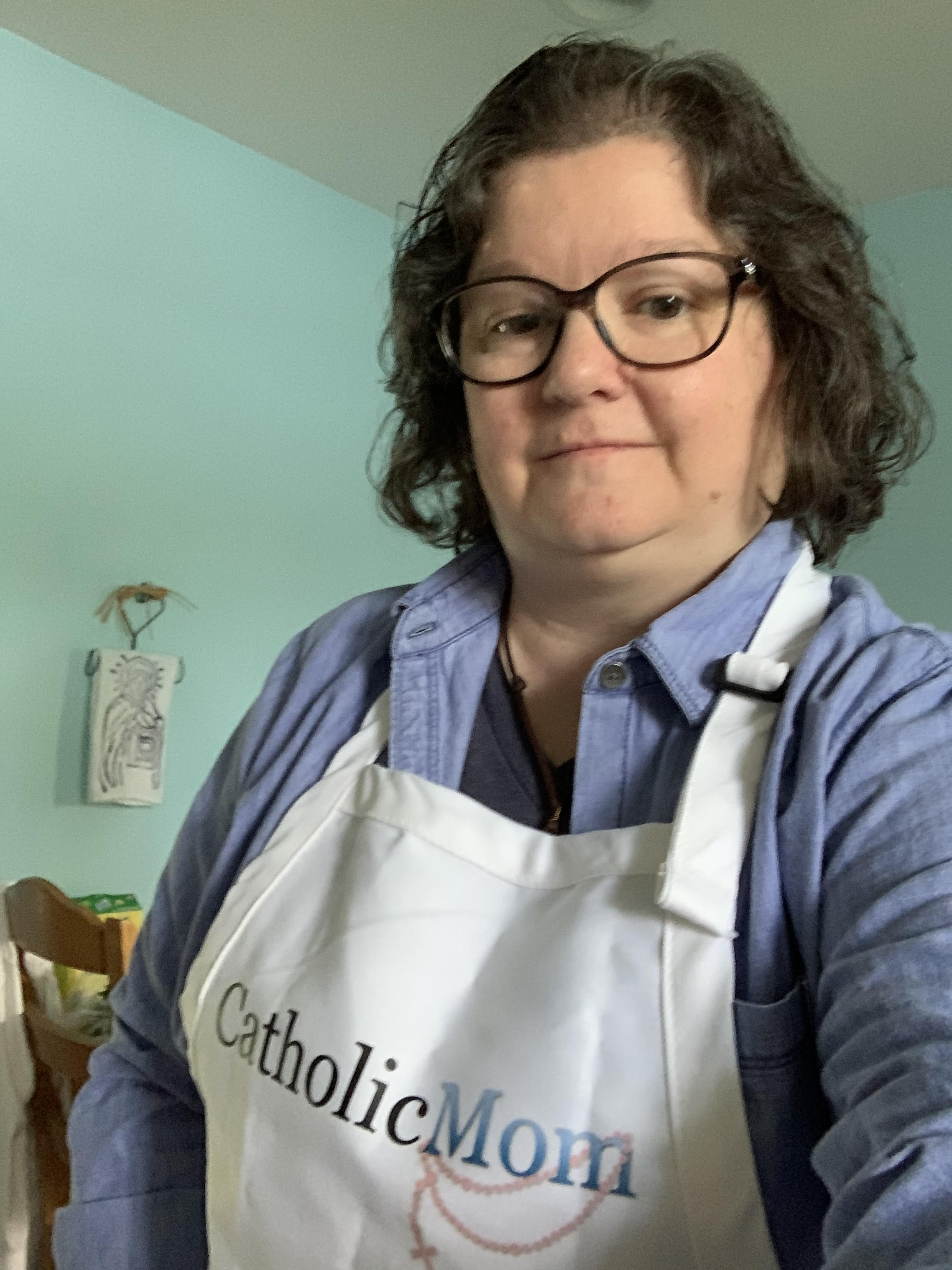 Barb Szyszkiewicz is a wife, mom of 3 young adults, and a Secular Franciscan. She is editor at CatholicMom.com. Barb enjoys writing, cooking, and reading, and is a music minister at her parish and an avid Notre Dame football and basketball fan. Find her blog at FranciscanMom and her family's favorite recipes with nutrition information for diabetics at Cook and Count. Her booklet, The Handy Little Guide to Prayer, is coming in May 2021 from Our Sunday Visitor.