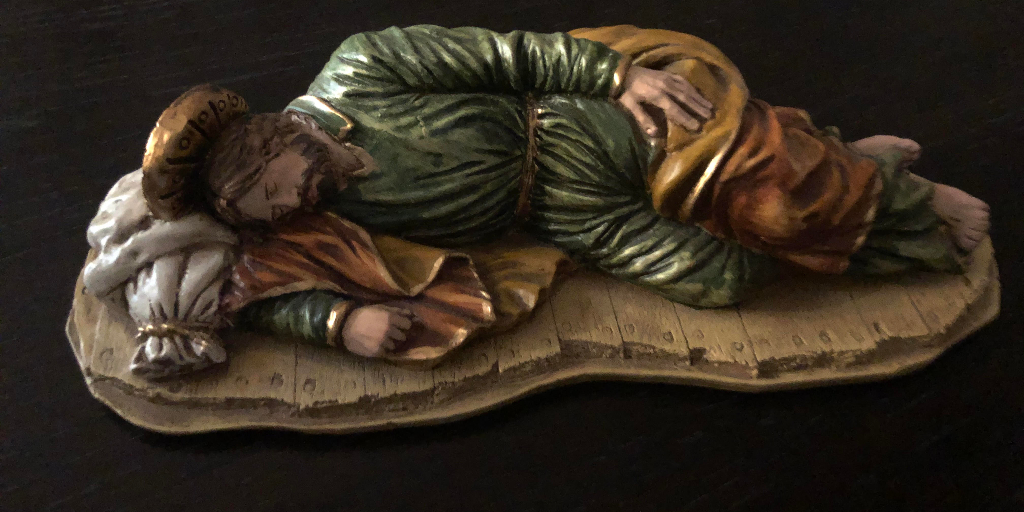 Devotion to St. Joseph is for everyone. Christina Mayeux examines St. Joseph's example of prompt and willing obedience to God's will.
On our home altar, we have a unique statue of the Sleeping St. Joseph. He is reclining, his head resting on his bag, and seems to be in a deep slumber, readying himself to continue his blessed mission of caring for the Virgin and the Child Jesus. The devotion has experienced an increase in popularity since promoted by Pope Francis. The Holy Father has explained that he keeps a statue of the sleeping saint, writing his petitions out on a slip of paper and placing them underneath the statue, trusting that St. Joseph will handle things for him as his sleeps. Needless to say, there is a generous stack of petitions underneath my statue at home. St. Joseph always comes through for us!
"Why is St. Joseph sleeping?" you may ask. The answer is found in Scripture. St. Joseph was visited by an angel in his dreams as he slept and instructed on the Father's will for him and the Holy Family. Four times, Joseph was directed in dreams to act, and four times he promptly obeyed.
In a world that has nearly forgotten the virtue of obedience, we can look to his example of prompt and willing submission to the Will of God in every circumstance.
Men face the responsibilities and obligations of providing and protecting their families. Often the stressors on our husbands can be overwhelming. The same was probably true for St. Joseph as he took Mary as his wife and welcomed Jesus at the Nativity. We can only imagine the array of emotions which St. Joseph must have experienced during the time he was espoused to Mary until the birth of Jesus and their harrowing flight into Egypt. Despite any fear and apprehension he may have felt, his faith and trust in God guided all of his actions, and his obedience never wavered.
We need men like St. Joseph, who are ready to imitate the courage, purity, and obedience of this great saint. In this year of St. Joseph, as declared by Pope Francis, what better time to become familiar with this great man of God and to learn from his virtuous life? Devotion to St. Joseph is for everyone, but we can especially encourage our husbands and sons to nurture a devotion to St. Joseph and to begin to turn to him for help and assistance in becoming faithful and more virtuous men.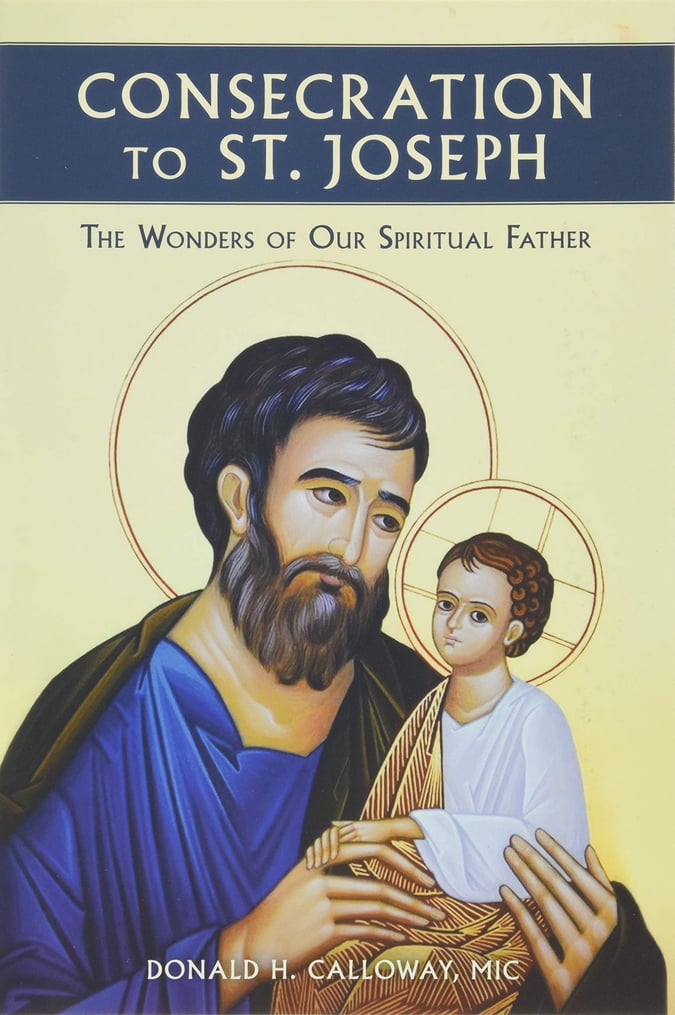 One way to a stronger devotion to St. Joseph is through Fr. Donald Calloway's Consecration to St. Joseph, which has gained popularity in this year devoted to the saint. Each night, our family is praying together the preparation for Consecration, which will take place on the Solemnity of St. Joseph, March 19. This practice has united us as a family and enlightened us and our children about the wonder and power of this great saint.
There are no words recorded from St. Joseph in Scripture; however, his actions reveal great wisdom that we can imitate and learn from. He is regarded as a model of courage, obedience, and humility. Pope Francis, in his Apostolic Letter Patris Corde (With a Father's Heart), issued on the 150th anniversary of the declaration of St. Joseph as the Patron of the Universal Church, reminds to turn to the silent and unassuming saint, especially during trying times. He explains,
Each of us can discover in Joseph – the man who goes unnoticed, a daily, discreet and hidden presence – an intercessor, a support and a guide in times of trouble.
Do you feel unnoticed or overlooked? Remember that St. Joseph was a strong but silent support for Our Blessed Mother and Jesus, and through his gentle humility, he teaches us that even when others do not acknowledge or notice us, God loves each of us with a perfect love and sees the good that we do. Even in obscurity, we can become great saints.
When you are unsure, go to Joseph.
When you are afraid, go to Joseph.
When you need a powerful intercessor, go to Joseph!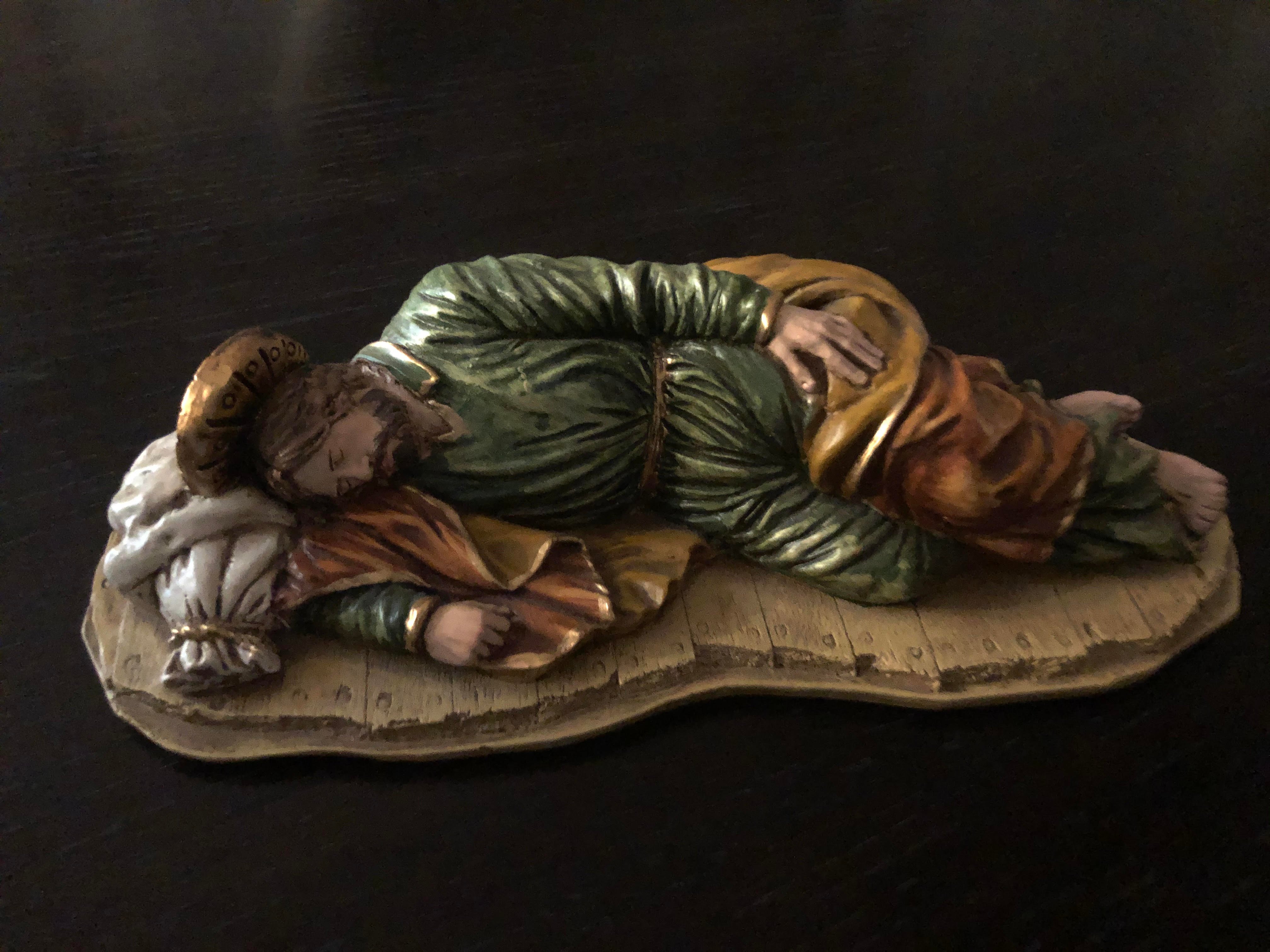 ---
Copyright 2021 Christina Mayeux
Image copyright 2021 Christina Mayeux. All rights reserved.
About the Author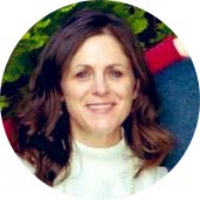 Tina Mayeux is a freelance writer and the wife of Jude and mother to three girls. She is a transplant to Mobile, Alabama, from South Louisiana who enjoys cooking, writing, and exercising in her spare time. You can find her blog at Diary of a Domestic Church.