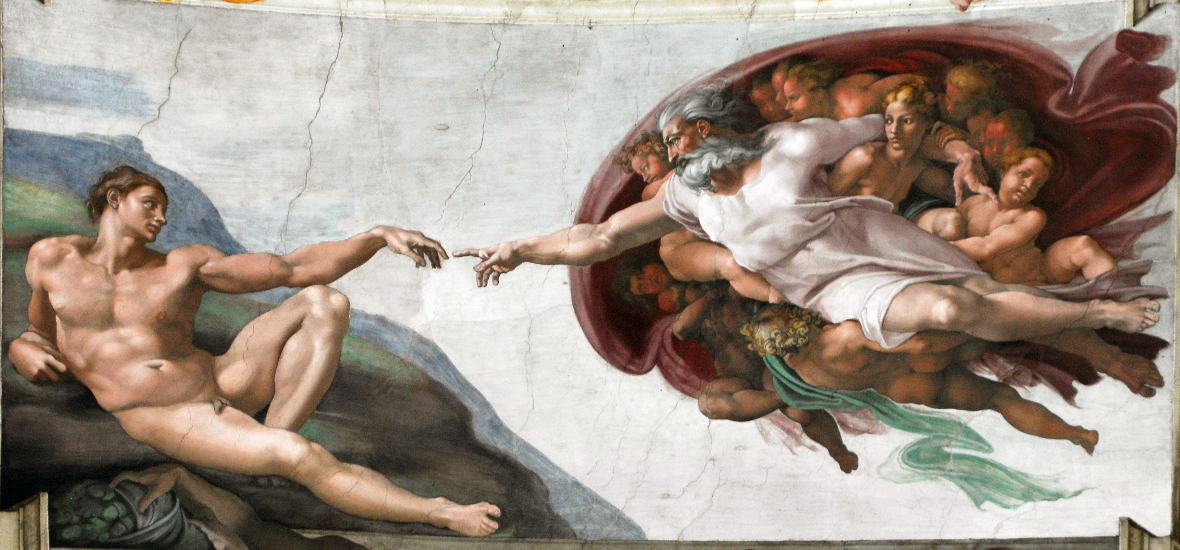 Flávia Ghelardi explains the importance of taking time daily to communicate with God.
Flávia Ghelardi writes from Brazil in English and Portuguese. Vá para a versão em português.
We live in a society that forgets God. Even if you have a religion, you often end up leaving God in the background, or as a commitment for the weekend. Life becomes mechanical, without an integration between the rational and the spiritual, between the material life and the life of grace. Faith is separated from life and often one can even talk about God, but people forget to talk to God.
Since the creation of the human being God wants to communicate with every soul that he created to love and be loved. Before sin, this communication was easier and more direct, however, with the rebellion of our first parents, talking to God and hearing God talking to us became a little more difficult.
God is Love, and Love must relate to the one He loves. Love is a movement to leave yourself to find the other, wherever he is. God is infinite and perfect love, so every day and every moment He is seeking to relate, to communicate, with each one of us. The problem is that, with our excessive concern for material things, we do not perceive all the gestures of love, all the signs that God places in our lives.
When we intentionally stop the day-to-day rush a little and put ourselves in the position of wanting to hear what God wants to tell us at that moment, our life is transformed. Not overnight as if it were magic, but little by little. This constancy in looking for God in our life gives us access to a higher existence. We come into contact with the supernatural world that is as real as the material world and thus we are able to see the whole, not just a part of our existence.
Saint Thomas Aquinas speaks of the "second causes." The First Cause is God, the beginning of everything, and all created things are the "second causes" and they want to communicate a little about the Creator. The "free second causes" are human beings and are the only ones who can choose whether or not to communicate something from God. Everything else that was created, by its very being, communicates something of the Beauty, Goodness, and Truth of God; just pay a little attention that we will be able to see.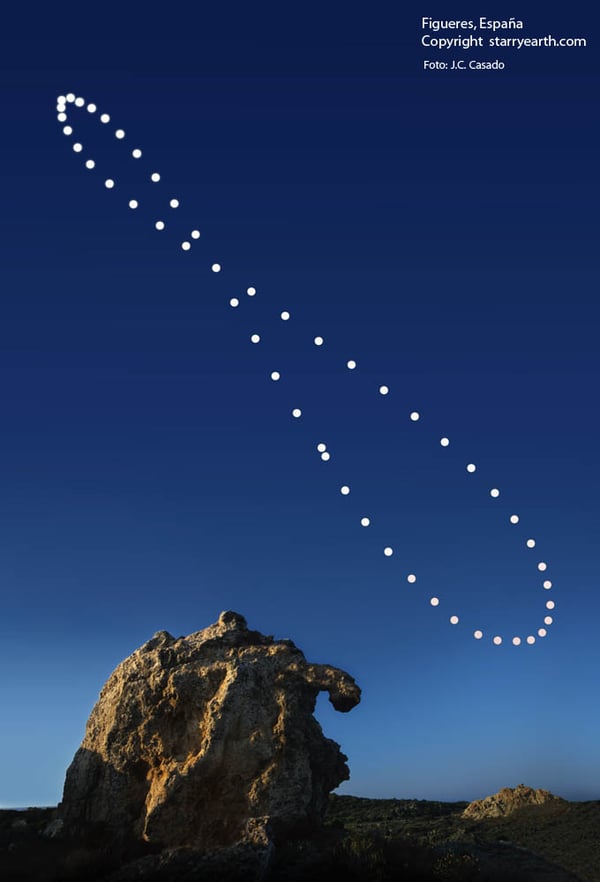 These days I learned that if we photograph the sun every day, at the same time and in the same place, at the end of a year, the path that the sun took in the sky is exactly the symbol of infinity[1]! I was delighted with this discovery! One of the symbols of Jesus Christ is the sun, so it is as if Jesus spoke to us of his infinite love for each one of us!
Many people can say that this is nonsense, that everything is coincidence, that there is nothing extraordinary about the path of the sun through the sky, or of a flower that opens in your garden, or of the rain that comes when the heat is great, or of the friend who sends a message with what you just needed to hear. All of this is "normal and natural." Yes, it is natural, but God uses nature, people, events to communicate something of His love to us, so that we can feel His love and care and, thus, be able to respond with acts of love.
So, we need to become aware of the importance of doing our daily meditation, that moment of meeting with the God of our life. To start, it can be just 15 minutes, where we connect with God through prayer, asking the Holy Spirit and our guardian angel to help us see and understand what God wants to talk to us that day. We chose a moment from that day or the day before and ask ourselves: what did God want to say to me with this event? What do I say to myself? What do I answer to God?
This simple attitude can transform your life. You can write down in a notebook the daily answers to these simple questions and, after a while, read again to thank all the wonders that God works in your life and that were going unnoticed. And as a "bonus," you will find that making decisions in the material world will become much easier after having a more intimate relationship with the supernatural world. Make this experience!
[1] The scientific name of this phenomenon is analemma
God uses nature, people, events to communicate something of His love to us. #catholicmom
Deus quer falar com você todos os dias!
Vivemos numa sociedade que se esquece de Deus. Mesmo que tem religião, muitas vezes acaba deixando Deus em segundo plano, ou como um compromisso para o fim de semana. A vida se torna mecânica, sem uma integração entre o racional e o espiritual, entre a vida material e a vida da graça. Separa-se a fé da vida e frequentemente pode-se até se falar de Deus, mas as pessoas se esquecem de falar com Deus.
Desde a criação do ser humano Deus quer se comunicar com cada alma que ele criou para amar e ser amado. Antes do pecado, essa comunicação era mais fácil e direta, porém, com a rebeldia de nossos primeiros pais, falar com Deus e perceber Deus falando conosco ficou um pouco mais difícil.
Deus é Amor e o amor precisa se relacionar com quem ama. O amor é um movimento de sair de si mesmo para encontrar o outro, onde ele esteja. Deus é amor infinito e perfeito, então todos os dias e todos os momentos está buscando se relacionar, se comunicar, com cada um de nós. O problema é que, com nossa preocupação excessiva com as coisas materiais, não percebemos todos os gestos de amor, todos os sinais que Deus coloca em nossas vidas.
Quando fazemos o propósito de parar um pouco a correria do dia a dia e nos colocar na posição de querer ouvir o que Deus quer nos falar naquele momento, nossa vida se transforma. Não de uma hora para outra como se fosse mágica, mas pouco a pouco. Essa constância em procurar Deus em minha vida, nos dá acesso a uma existência superior, entramos em contato com o mundo sobrenatural que é tão real quanto o mundo material e assim conseguimos enxergar o todo, não apenas uma parte de nossa existência.
Santo Tomás de Aquino fala das "causas segundas". A Causa Primeira é Deus, princípio de tudo, e todas as coisas criadas, são as "causas segundas" e querem comunicar um pouco do Criador. As "causas segundas livres" são os seres humanos e são os únicos que podem escolher se desejam ou não comunicar algo de Deus. Todo o mais que foi criado, por seu próprio ser, comunicam algo da Beleza, Bondade e Verdade de Deus, basta prestar um pouco de atenção que conseguiremos enxergar.
Esses dias aprendi que, se fotografarmos todos os dias o sol, no mesmo horário e do mesmo lugar, ao final de um ano, o trajeto que o sol fez no céu é exatamente o símbolo do infinito![1] Fiquei encantada com essa descoberta! Um dos símbolos de Jesus Cristo é o sol, então é como se Jesus nos falasse de seu amor infinito por cada um de nós!
Muita gente pode dizer que isso é bobagem, que tudo é coincidência, que não tem nada de extraordinário no trajeto do sol pelo céu, ou de uma flor que se abre no seu jardim, ou da chuva que chega quando o calor está grande, ou do amigo que manda uma mensagem com aquilo que justamente você estava precisando ouvir. Tudo isso é "normal e natural". Sim, é natural, mas Deus utiliza da natureza, das pessoas, dos acontecimentos para nos comunicar algo de seu amor, para que nós consigamos sentir o seu amor e seu cuidado e, assim, conseguir corresponder com atos de amor.
Assim, precisamos nos conscientizar da importância de fazer nossa meditação diária, esse momento de encontro com o Deus da minha vida. Para começar, pode ser apenas 15 minutos, onde nos conectamos com Deus através da oração, pedindo ao Espírito Santo e ao nosso anjo da guarda que nos ajude a ver e entender o que Deus quer falar conosco naquele dia. Escolhemos um momento daquele dia ou do dia anterior e nos perguntamos: o que Deus quis falar para mim com esse acontecimento? O que eu digo a mim mesmo? O que respondo a Deus?
Essa atitude simples pode transformar a sua vida. Você pode anotar em um caderno as respostas diárias a essas perguntas simples e, depois de um tempo, ler novamente para agradecer todas as maravilhas que Deus opera em sua vida e que estavam passando desapercebidas. E, como um "bônus", verá que tomar decisões no mundo material ficará muito mais fácil depois de ter um relacionamento mais íntimo com o mundo sobrenatural. Faça essa experiência!
[1] O nome científico desse fenômeno é analema
---
Copyright 2020 Flávia Ghelardi
Images (top to bottom): Michelangelo, Public Domain; Flickr (2007), CC BY-NC 2.0
About the Author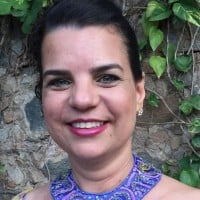 Flávia Ghelardi is the mom of four, a former lawyer already "promoted" to full time mom. Flávia published her first book FORTALECENDO SUA FAMÍLIA and is a member of Schoenstatt´s Apostolic Movement. Flávia loves to speak about motherhood and the important role of women, as desired by God, for our society. She blogs at www.fortalecendosuafamilia.blogspot.com.