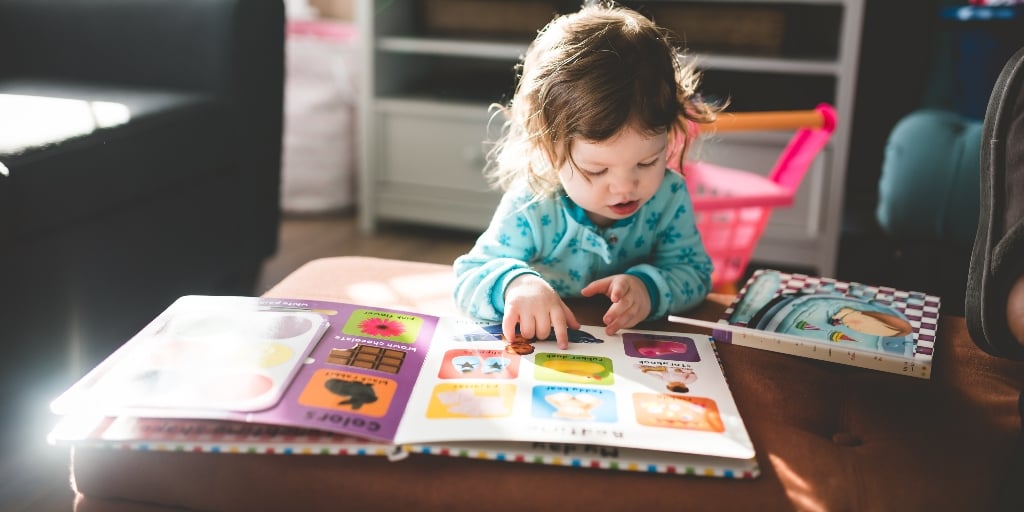 Katie Fitzgerald recommends some favorite board books for Catholic families.
One of my favorite parts of my pre-kids job as a children's librarian was performing baby story time. Not only was it fun to spend time each week with a room full of infants and caregivers, but I also absolutely love books for babies. I read many board books (those durable ones that hold up a little better to chewing and banging than regular picture books) both during my stint at the library, and at home with my five kids. There are so many of these out there, and sometimes not all of them are actually appropriate for babies, or for Catholic families in general, but there are also many wonderful gems. Today I want to share a few titles that I have found to be the best of the best. Not all of these are explicitly religious, but all of them are compatible with Catholic teaching.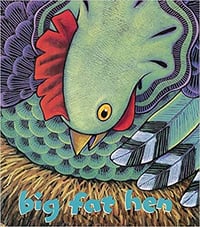 Big Fat Hen by Keith Baker expands upon the popular "One Two, Buckle My Shoe" nursery rhyme with a few extra lines involving a mama hen, her friends, and the dozens of chicks they collectively hatch. I love this one for the joy it expresses over the birth of so many little baby chickens and its beautiful, bold pictures that catch even a newborn's eye.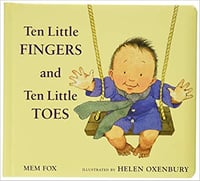 Ten Little Fingers and Ten Little Toes by Mem Fox and Helen Oxenbury celebrates the births of babies in a variety of locations and circumstances, pointing to the fact that no matter where they come from, they all have ten fingers and ten toes. I like to think of this book as a reminder that we are all made in God's image regardless of our background or social status.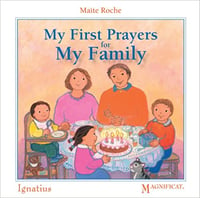 My First Prayers for My Family by Maite Roche is a sweet collection of prayers to say with a baby on various family occasions, including birthdays and Baptism days. Having these simple prayers on hand makes it easier to get into the habit of praying with a new baby. This author has published a variety of wonderful books for young Catholics, but this one is my favorite.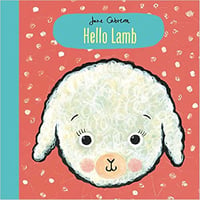 Hello Lamb by Jane Cabrera is a book where the reader greets different baby animals using their appropriate sounds. The adorable faces of the animals have always been really appealing to my babies, and they get a giggle out of hearing me moo, buzz, and woof like the various creatures. This book's introduction to animals can help lay the groundwork for an interest in learning about God's creation as a child gets older.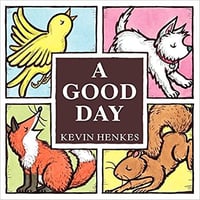 A Good Day by Kevin Henkes is the story of a bird, a dog, a fox, and a squirrel who are facing some challenges in their day, but who manage to turn things around either by solving their problems or finding something new to be joyful about. Reading this book makes me think of Psalm 118: "This is the day the Lord has made; let us rejoice in it and be glad." (Psalms 118:24)
You're never too young to fall in love with a good book. If there is a baby in your life, or one on the way, you can't go wrong with presenting any of these titles as an addition to the little one's library.
---
Copyright 2021 Katie Fitzgerald
Image: Stephen Andrews (2019), Unsplash
About the Author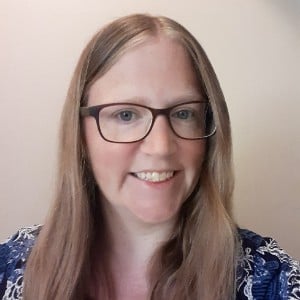 Katie Fitzgerald is a former children's librarian turned stay-at-home, homeschooling mom. She and her librarian husband live in Maryland with their five children, the youngest of whom are boy/girl twins. She has published two textbooks for librarians, and she writes about homeschooling, books and the reading life from a Catholic perspective at ReadAtHomeMom.com and on Instagram @read.at.home.mom.