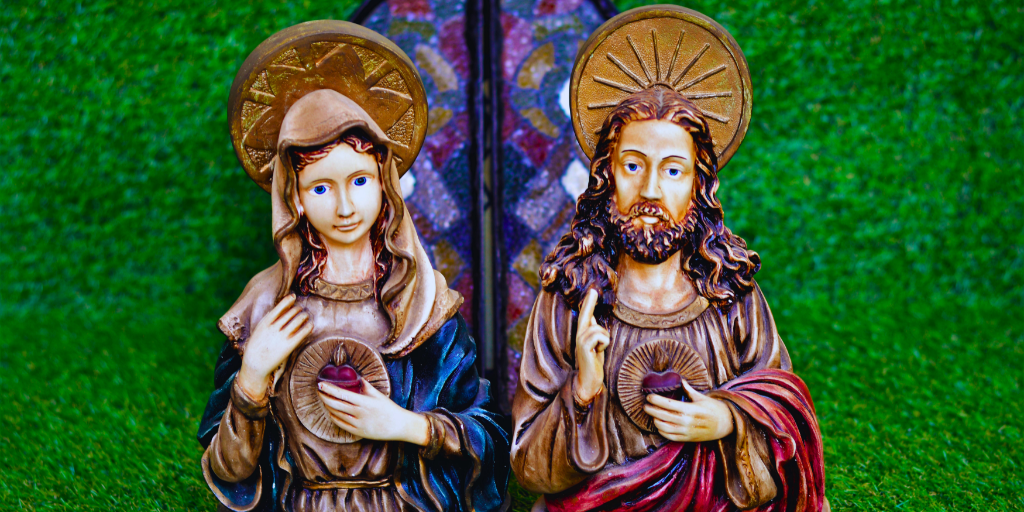 Do something memorable this summer as a family: Laura Range suggests inviting Jesus to be King of your home with a Sacred Heart Enthronement ceremony!
---
June is the month of the Sacred Heart, a beautiful devotion spread throughout the world after Jesus appeared to Saint Margaret Mary in the 1600s and asked her to make known His Heart burning with love for mankind. You may have seen pictures and statues of our Lord pointing to His heart with a cross and flames on top and a crown of thorns surrounding it.
Too often we can be intimidated by God or ashamed to come to Him with all our sins and imperfections yet our Lord wants us to know that His Sacred Heart is full of constant, unconditional, personal, and unending love. He just wants us to accept it. And not only does He offer us His merciful love, but He shows us how to love those around us—our families and our friends and even those who are difficult to love.
One particular way you can cultivate this devotion as a family is by having an Enthronement of your home to the Sacred Heart of Jesus. Although the word enthronement might sound overwhelming or old-fashioned, it's simply a special way of asking Jesus to be King of our hearts, our families, and our homes—to put Him "on the throne" in your home, asking Him to rule over you and your marriage and your children—always remembering that our King rules with the abundant love and mercy that flows from His Sacred Heart.
WelcomeHisHeart.com is a wonderful website whose purpose is to encourage families around the world to put Jesus back on the throne in their hearts and homes. They even provide 5 easy steps to enthroning your home, including a downloadable kit (or one by mail order). Holy Heroes is another website with some excellent resources and explanations on how and why to plan a Sacred Heart Enthronement.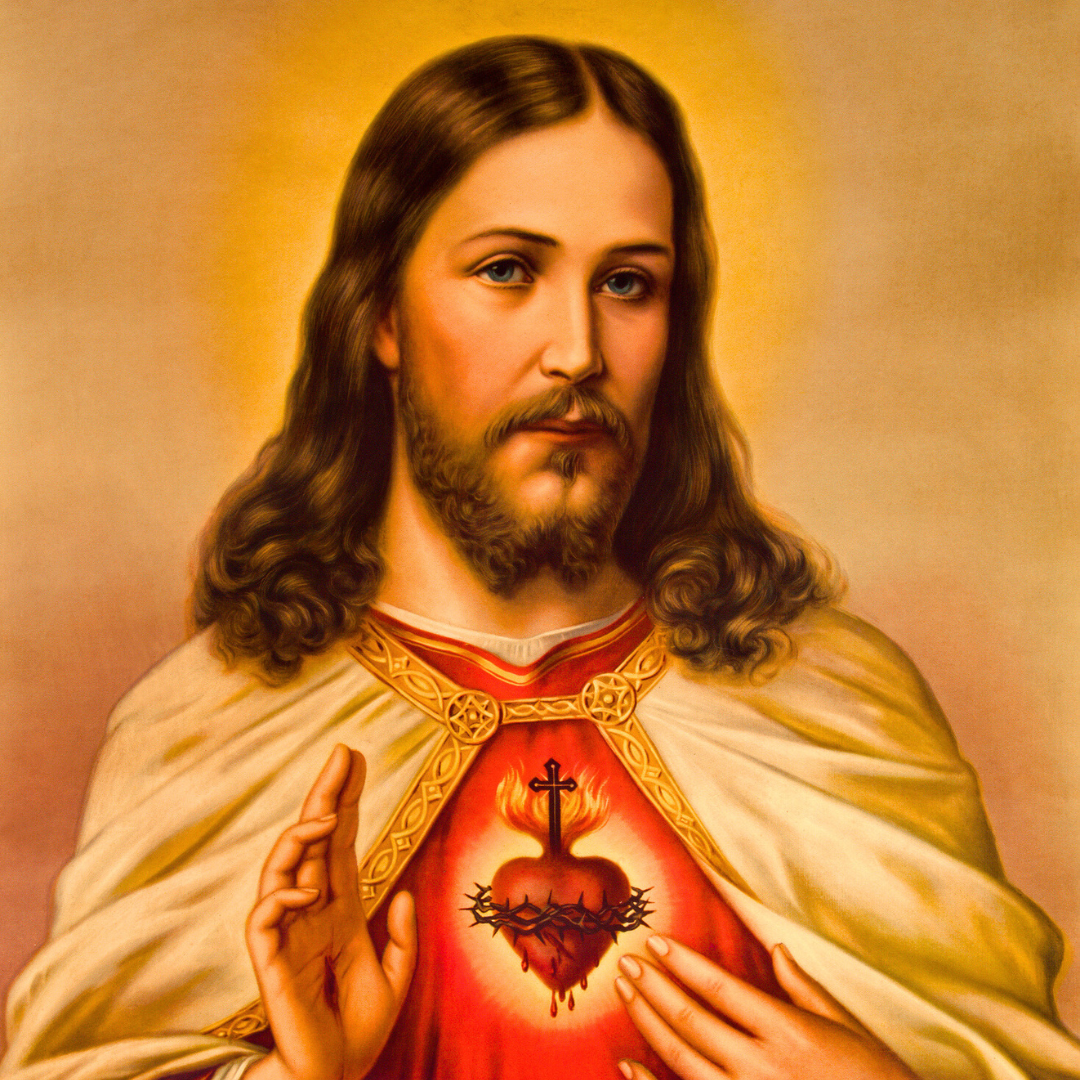 My husband and I planned an enthronement of our home to the Sacred Heart a few years ago. My mother-in-law was staying with us at the time, and we also invited a priest-friend. We had two young children and a new baby, so we kept the celebration simple yet special. My daughter enjoyed wearing a fancy princess dress since we were asking Jesus to be King of our home! Three years later, I continue to see graces flow into our home and I love having our Sacred Heart picture in a prominent place in our home to remind us of our loving King who holds us all in His heart and promises to take care of us in every joy and struggle.
Click to tweet:
Our Lord simply wants us to trust in His love and mercy and to give Him reign in our lives and our homes, no matter how messy or imperfect they are. #CatholicMom
There are so many graces Jesus gives to families when we put Him on the throne in our homes, when we entrust our families to His Sacred Heart. There are even 12 specific promises that Jesus shared with Saint Margaret Mary that He would do for those devoted to His Heart. These include peace, comfort, mercy, and blessings for your family.
If the idea of planning an enthronement sounds like a lot of work or a big commitment, don't let fear or perfectionism get in the way. You don't have to plan a party with fancy clothes and heart-shaped cookies in order to have a successful Enthronement (but if it sounds fun, go for it! Holy Heroes provides free Sacred Heart cupcake toppers!). Our Lord simply wants us to trust in His love and mercy and to give Him reign in our lives and our homes, no matter how messy or imperfect they are, so that He can pour out His grace on us and bring us closer to each other and to Him.
What better way to celebrate the beginning of summer than by coming together as a family and asking Jesus to be Lord of our lives and King of our homes?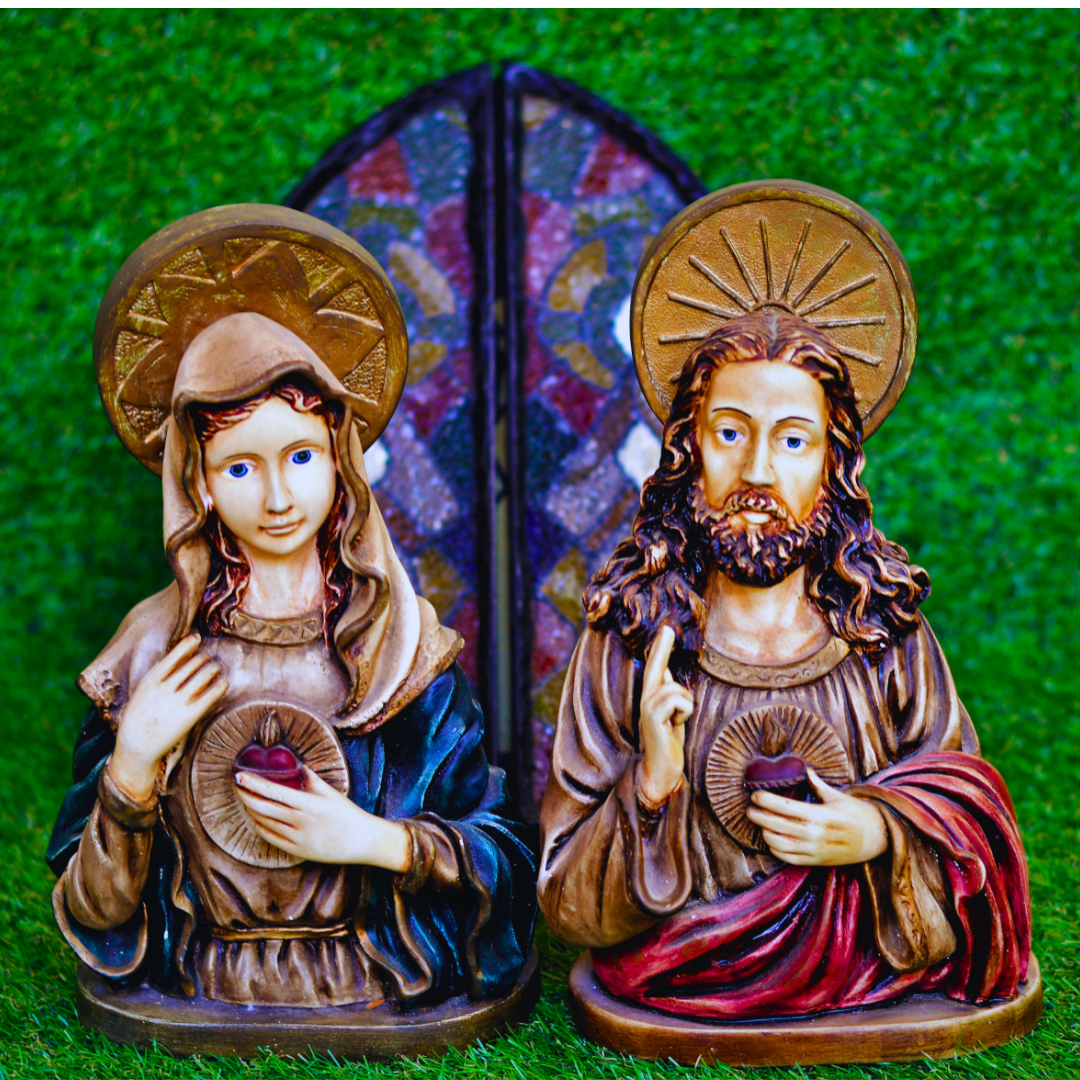 ---
Copyright 2023 Laura Range
Images: (top, bottom) Canva; (center) iStockPhoto.com, licensed for use by Holy Cross Family Ministries
About the Author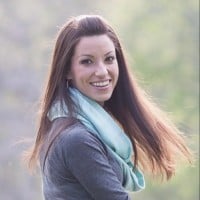 Laura Range is an RN-turned-SAHM living in rural Ohio. A wife and mother of 3 (plus one in heaven), she is passionate about marriage and family life, redeeming the culture, and cultivating community. She enjoys cooking (and eating) tasty food, crafting and DIY, good books, little moments, and keeping it real. She runs a local miscarriage ministry and blogs at Life is Beautiful.