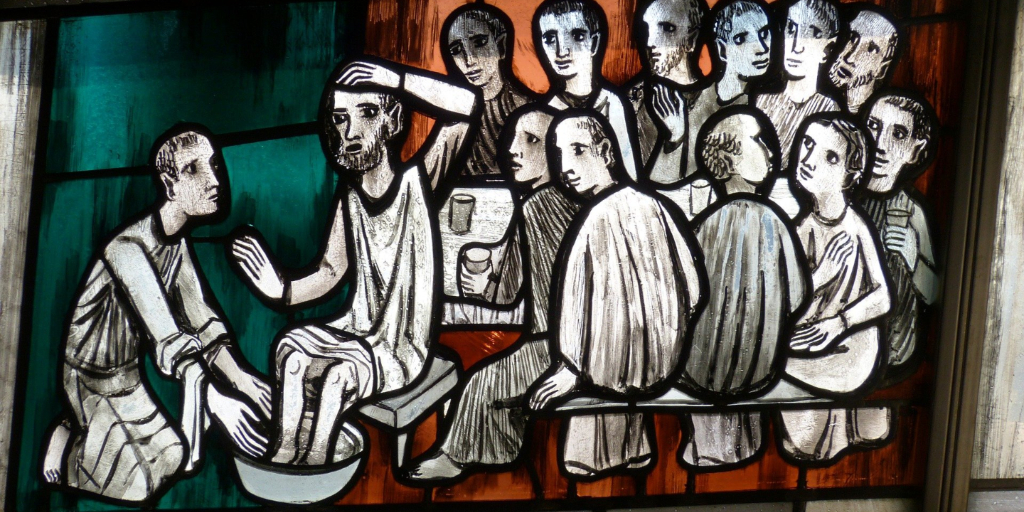 Colleen Mallette challenges you to hear the Gospel on Holy Thursday as if you were there as one of the disciples.
After watching The Chosen and getting to know the disciples through this beautifully well-done series, I have read the Scripture passages of Jesus' Passion week and listened to the Stations of the Cross from a different perspective this year. Holy Thursday especially takes on a whole new dimension of meaning for me now imagining it from the apostles' point of view.
Celebrating the Passover dinner together for the third time may not have started out as being different for this tight-knit group, but then Jesus brought a deeper element that changed it all. He knew that this would be His last opportunity to be with these loyal friends, His future evangelizers and church-growers.
Jesus knew that His hour had come to pass from this world to the Father. He loved His own in the world and He loved them to the end. (John 13:1-2)
First He wanted to tell them how much He loved them.
"I pray for (these men). I do not pray for the world but for those whom You have given Me, for they are Yours … Holy Father, keep through Your name those whom You have given Me, that they may be one as We are … Sanctify them by Your truth." (John 17: 9,11,17)
Hearing Jesus pray over them like that must have touched the disciples incredibly. It would've been like having a warm blanket of love wrapped around their shoulders. It might have been convicting too that Jesus prayed to his Loving Father that they would remain close, even without His presence as their leader.
Next Jesus also wanted to show the disciples how much He loved them, and to give them an example of compassion to the men who would become His future church leaders.
He took a towel and tied it around His waist. Then He poured water into a basin and began to wash the disciples' feet and dry them with the towel around His waist. (John 13:4-5)
Jesus lovingly washed their feet as only a servant should do. We gladly do that for our children, but would you consider doing it for your neighbor who stops over for a visit? Or even your parents, or can you imagine for your boss? That's what it was like for the disciples – having their boss and leader stooping to wash the dirtiest part of their bodies, without being asked or told, and probably with a big smile on His face! He took the time to go one by one and carefully wash and dry their dirty, calloused feet, most likely looking each of them in the eyes with singular focus and adoration.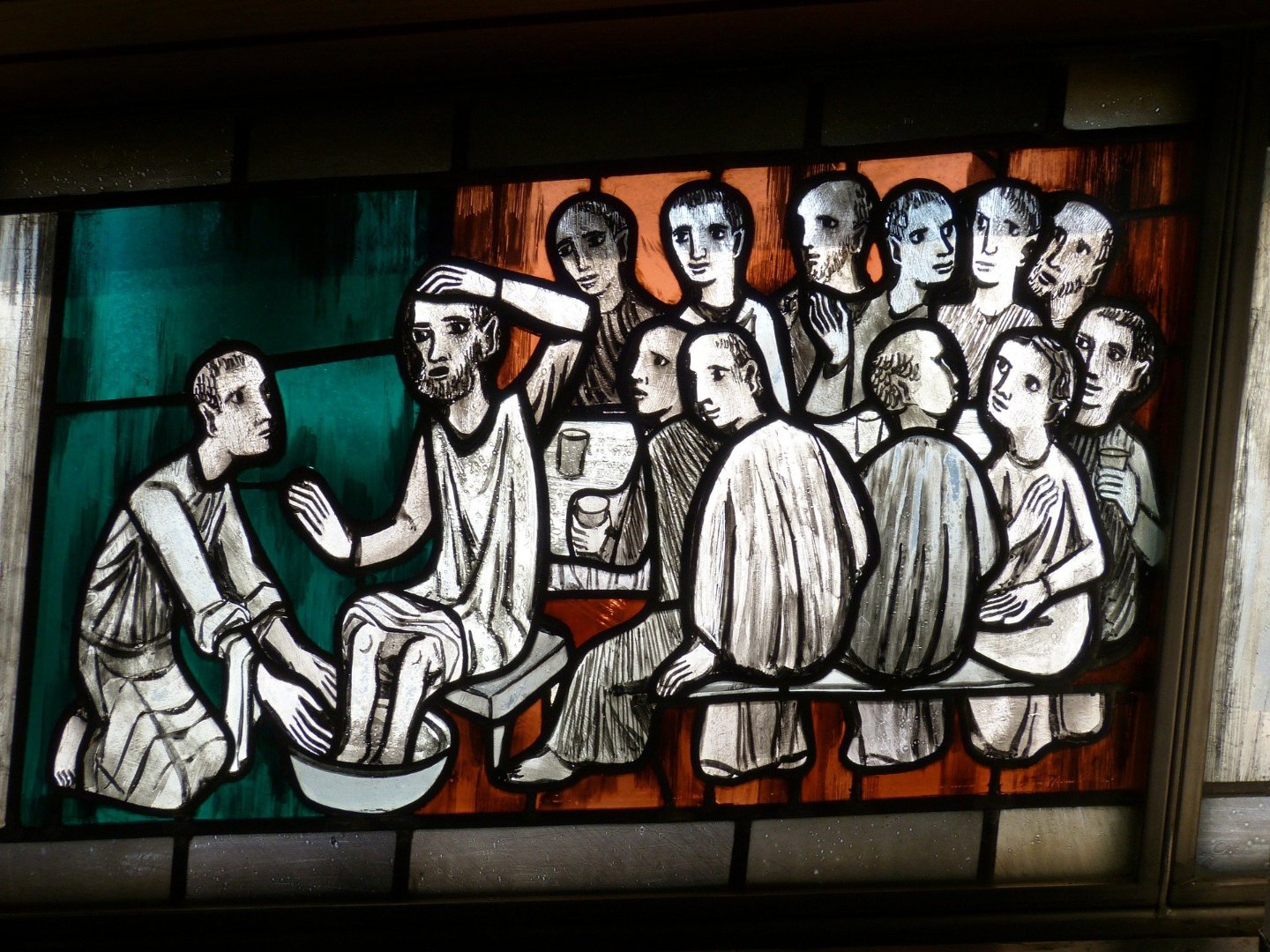 This would definitely be an action that would impact the apostles tremendously. The loving gentleness being poured over them physically and emotionally would not be something they would quickly forget.
The loving gentleness being poured over them physically and emotionally would not be something the disciples would quickly forget. #catholicmom
Peter argued and didn't feel worthy to have his master doing this to him, which sounds so much like Peter to impetuously stand up on behalf of the group. Yet Jesus insisted, and in doing so gave them all the greatest example of compassion to his future church leaders. He didn't just tell them to be caring evangelizers, He showed them how to be kind to all peoples from all walks of life. This message had to have sunk in with the humility Jesus showed as their "Teacher and Lord" (John 13:13).
I picture the room being quiet as these best friends and travel companions realized this night was very different and special. I imagine them whispering to one another in confusion and uncertainty. I wonder if there was an impending sadness in the air, if Matthew was taking notes, and John was not able to take his eyes off of Jesus.
May we read these passages this Holy Week and visualize being there as one of the disciples. May we feel their love, sadness and yet gratitude for the time spent in the presence of the Messiah and the lessons they learned. May we too feel God's presence with us and learn of His compassion and humility. And may we take that message to those we love as witnesses to the real meaning of Easter – hope.
---
Copyright 2021 Colleen Mallette
Image: Pixabay (2018)
About the Author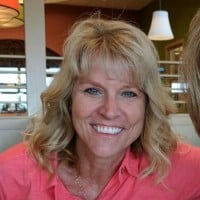 Colleen lives in Ohio and is the proud mother of three young adults. She loves being a full-time stay-at-home mom and a part-time bookkeeper for her husband. She likes to read, write, scrapbook, and volunteer, and is excited to use her talents to share God's love and the hope of His promises through CatholicMom.com. Colleen is co-author of "In God's Hands, Miracles in the Lives of Moms" and blogs at Colleen's Contemplations.