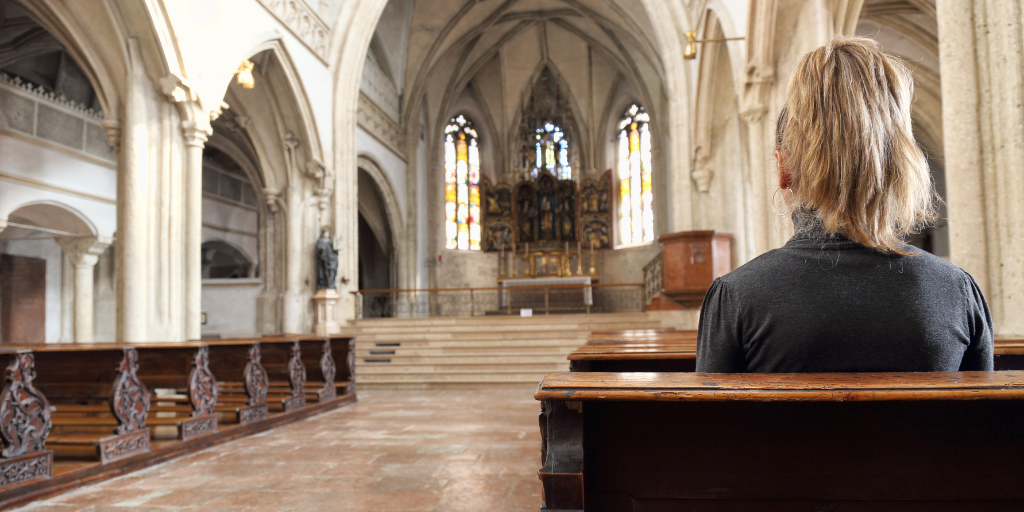 How do we become mommy saints? By writing a book about saintly moms, Kelly Guest discovers seven traits these 25 women had in common.
Reading stories about saints who were moms and then writing a book about them humbled me and taught me a lot. The most important lesson I learned from these holy women was how to become holy myself. It is humbling because none of these things are profound, yet they can be difficult to carry out. I daresay even impossible – if trying to do it all on our own. But, as the Angel Gabriel told Mary, with God nothing is impossible (cf. Lk 1:37).
Here is what I noticed that the saints, blesseds, venerables, and servants of God in my book Saintly Moms: 25 Stories of Holiness had in common.
Daily prayer. Every mom, no matter how busy, made time for prayer. They spent quiet time with Jesus. They may have had different devotions and different favorite prayers, but they set aside time every day to pray.
Devotion to the Mass and the Eucharist. Not all of them went to daily Mass, for daily Mass was not always possible or even a thing in the Church during their lifetime. Nonetheless, they received Jesus in the Most Holy Sacrament of the Altar whenever possible. The Eucharist was a great source of strength and other graces that they needed.
Confession and spiritual direction. Though saints, they never thought of themselves that way. They confessed their sins, faults, and failings. Sometimes even publicly! They relied on the graces of the sacrament to overcome their weaknesses. Moreover, they sought guidance, encouragement, and advice from holy priests, monks, or holy women with whom they were friends.
Acts of charity. All these women were concerned with helping others, especially the poor and the sick. Oftentimes, they would take their children to hospitals, to the streets of the city, or wherever they were going to perform their various works of mercy.
Right attitude towards their husbands. Some of these women had wonderful husbands; some, not so much; and some wanted to be nuns, but God led them to marriage. No matter the circumstance, they loved their husbands, showed respect for them, and prayed for them. When necessary, they gently corrected their husbands. Many helped God lead their husbands to Heaven.
Justice in the workplace. Those who worked outside the home were fair and kind to their employers, employees, and customers/patients. They put in a hard day's work for the glory of God and radiated His love to those with whom they came into contact.
Humility. An important virtue for mothers, because sometimes we learn lessons from our children.
Of course, the Blessed Mother is the role model for all of us mothers. She, above all, teaches us how to become holy.
Click to tweet:
Because Mary performed these familial chores, they have been made holy. God has made the vocation of motherhood, in all its ordinariness, sanctifying. #catholicmom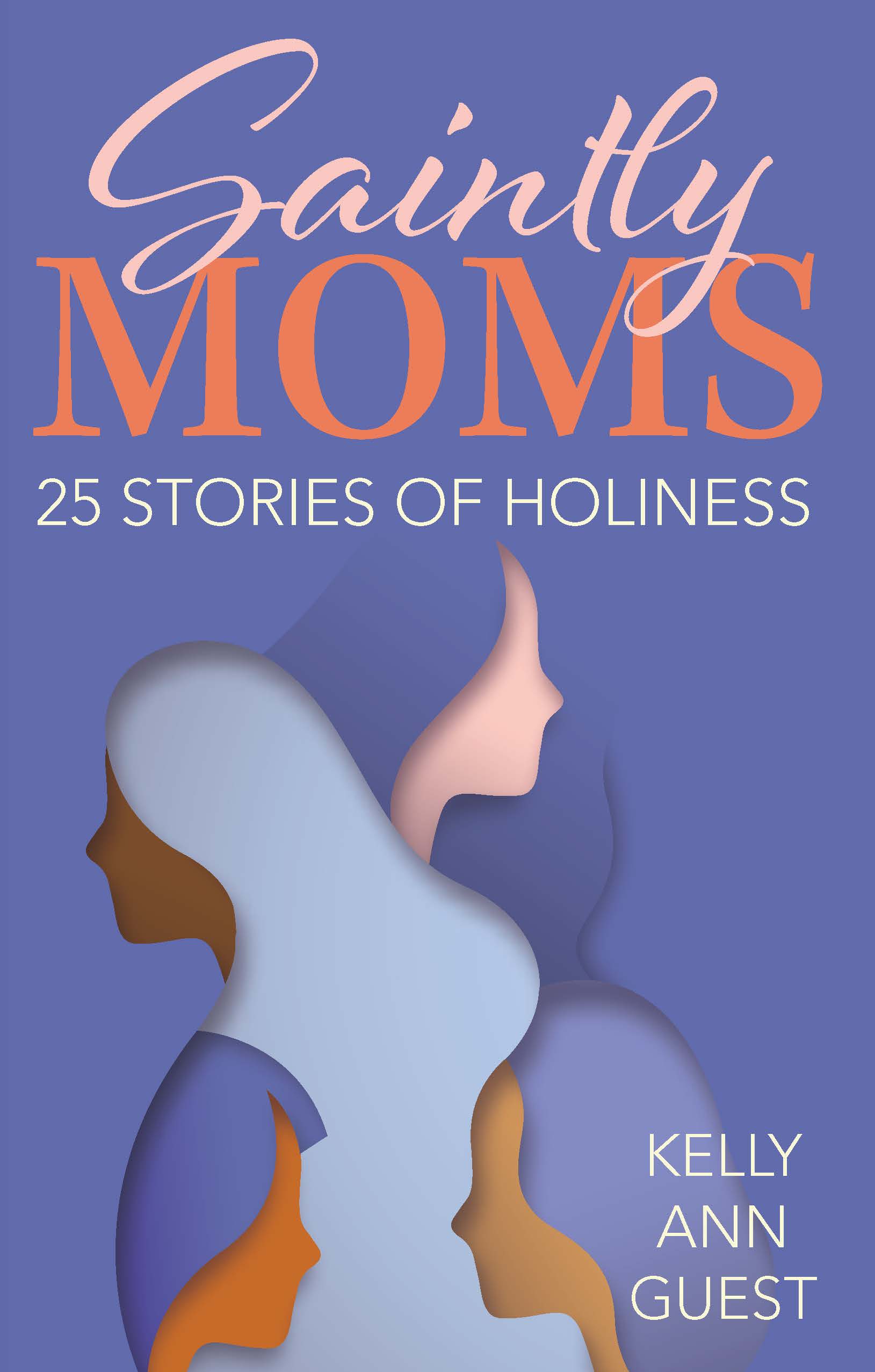 In this excerpt from my new book, Saintly Moms, I share my reflection on the example our Lady sets for us.
Whether we are elbow deep in diapers, have all our children in school, or are empty-nesters, most of our days are monotonous. Day after day, we have the same routine. Not much changes from one day to the next, but that is not necessarily a bad thing. There is something wonderful in our ordinary life.

This is one of the many reasons I love the Blessed Mother so much. She was called to be the Mother of God. She experienced that extraordinary moment when she saw and talked to an angel! Then the angel left. And while in one way, her life was never the same, at the same time, her everyday life remained pretty ordinary. Most days, she just did the wife and mom thing: prepared meals, did chores, taught her child, helped neighbors. Yet, she did it with great love and devotion.

The monotony of life was filled with joy because she did it with and for Jesus and Joseph. We, too, can experience joyful monotony when we do the ordinary tasks of everyday life with and for Jesus and our family. Because Mary performed these familial chores, they have been made holy. God has made the vocation of motherhood, in all its ordinariness, sanctifying.

For thirty years, Mary was simply Jesus' mom. Then, at the wedding feast of Cana, she did her part to reveal to us who he really is. She encouraged him to share his divinity with us. Life changed for both of them from that moment forward. Mary willingly gave Jesus to all of us.

We, in turn, must share Jesus with our families, co-workers, neighbors, and all who God places in our lives — especially our children. As mothers and apostles, we are sent to share the Good News that Jesus came to save us and sent the Holy Spirit to sanctify us. Furthermore, this truth gives joy and purpose to our every action.

In the typical routine of our everyday life, we can become saints. Our Lady shows us the Way. And so do the many other saintly moms who followed her example.
To read about other saintly moms, you can buy Saintly Moms: 25 Stories of Holiness at Our Sunday Visitor or Amazon.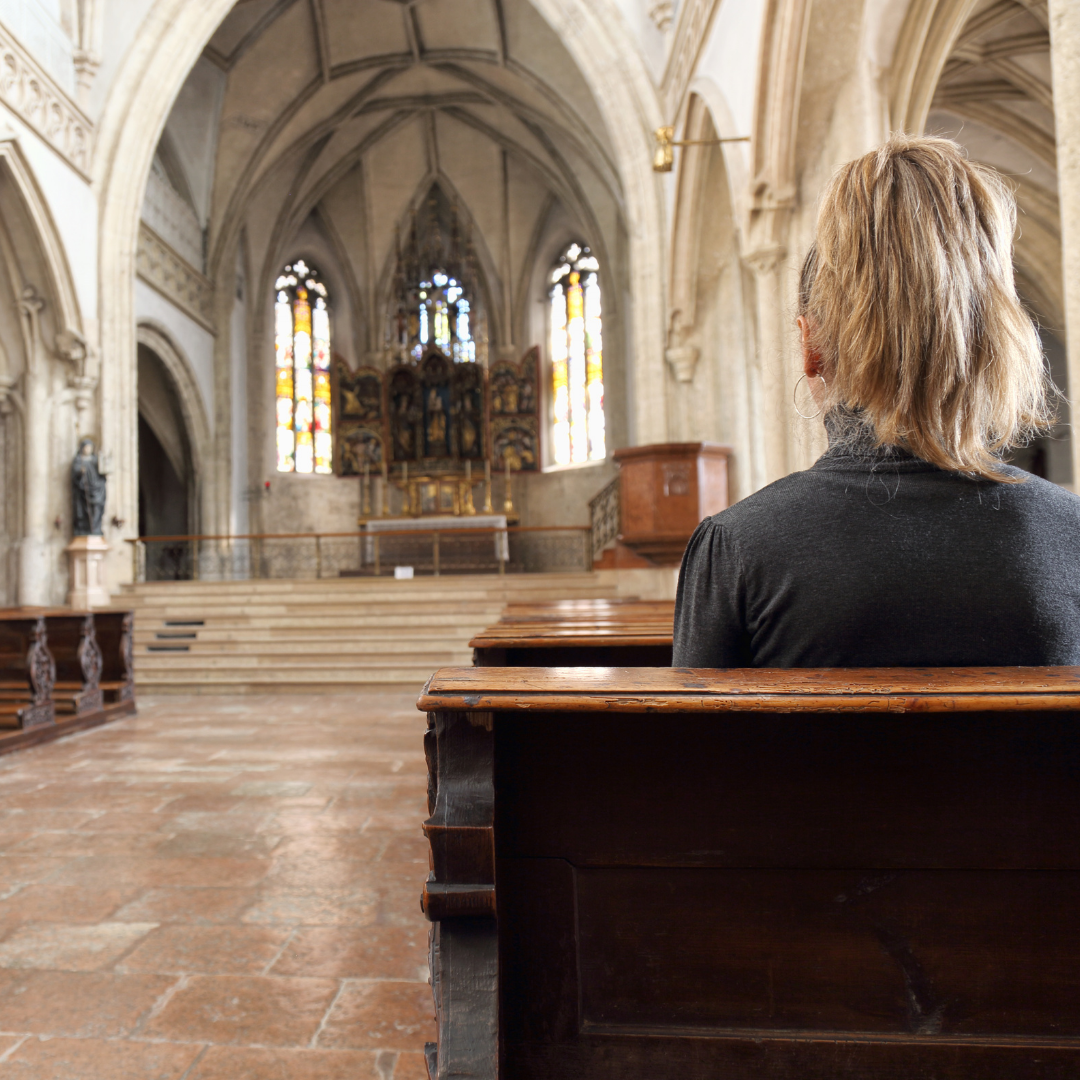 ---
Copyright 2021 Kelly Guest
Image: Canva Pro
This excerpt from Saintly Moms is shared here with the kind permission of the publisher, Our Sunday Visitor.
About the Author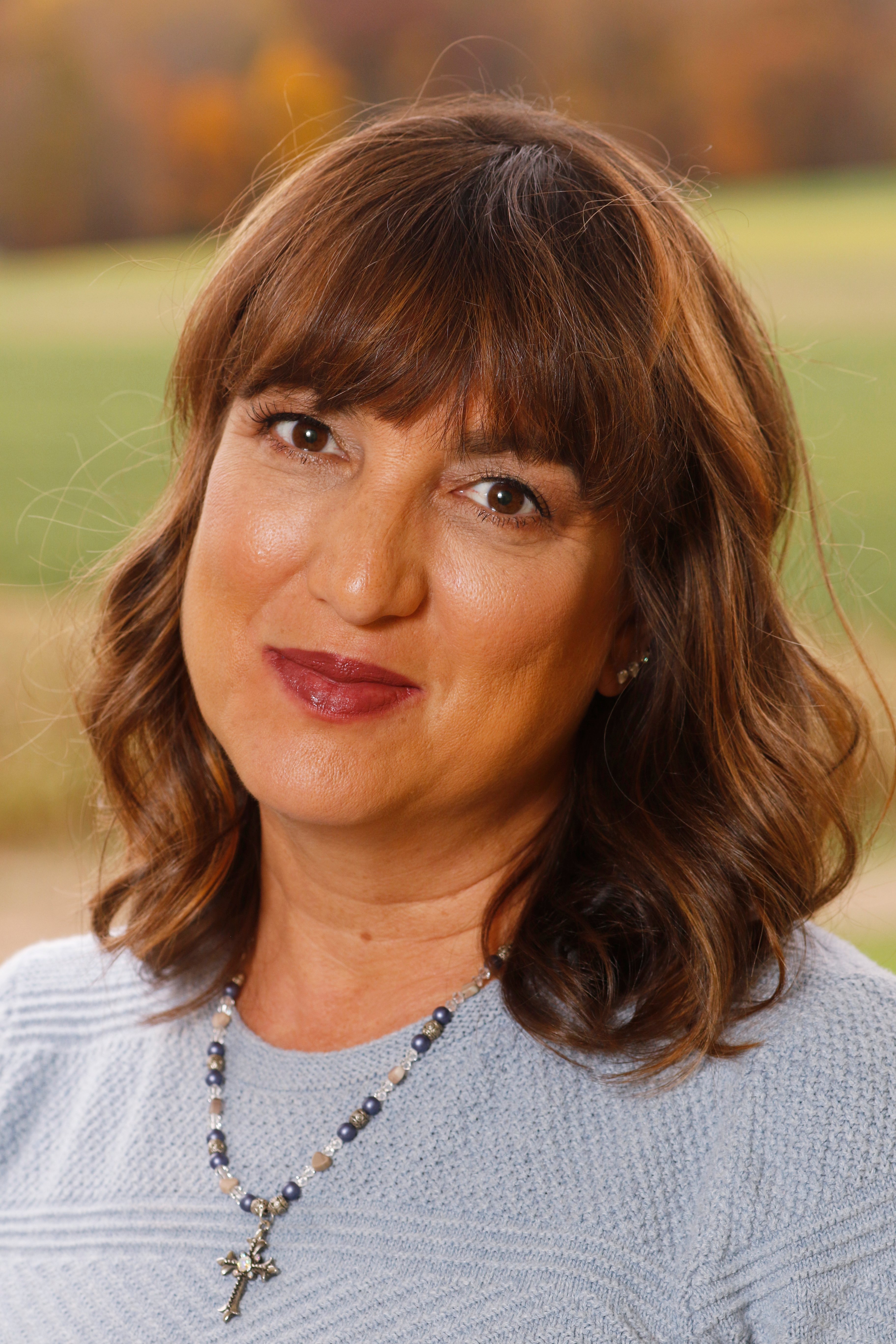 Kelly Guest was blessed to be a Dominican Sister of St. Cecilia for five years. There she received the many graces she draws upon today as a wife and mother of nine children. Wishing to share with other moms encouragement on our quest to become holy through motherhood, she blogs at Nun2Nine.com and CatholicMom.com. You can also find her on Twitter and Instagram @nun2nine. Kelly's book, Saintly Moms: 25 Stories of Holiness, is due out October 1, 2021.