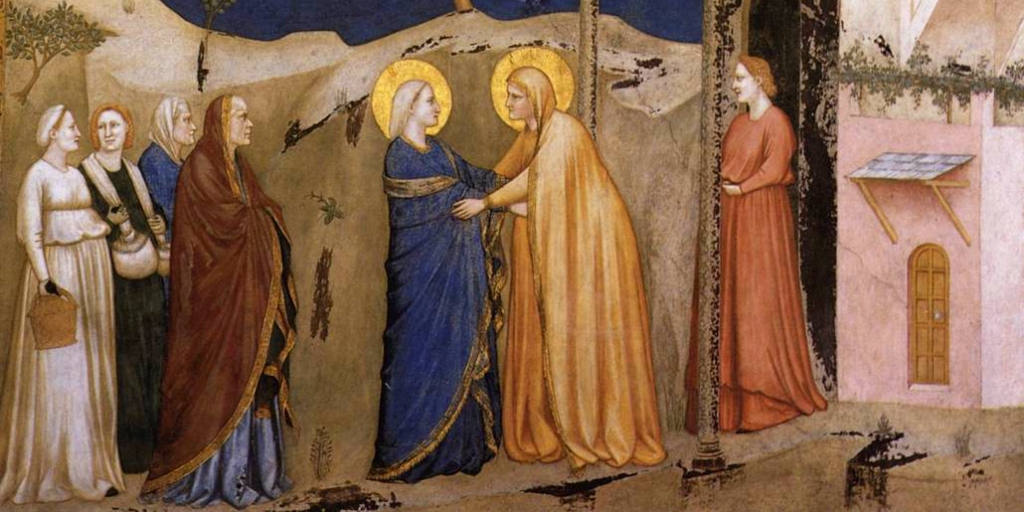 VIDEO: Ellen Mongan interviews Catholic Mom contributor Maria V. Gallagher about her new book, Joyful Encounters with Mary.
---
What do you say about a writer named Maria? Two words: "Humbly His!" Maria Gallagher's heart is set on God alone. Her ear is attuned to the voice of God. Her words unfold in hearts who listen and bear fruit. Maria has a testimony to tell. Just ask her! Maria's testimony has taught her to trust in God alone. I have listened, and I have learned from this wonderful woman of wisdom.
One of Maria's fruits of the pandemic has been writing a book titled Joyful Encounters with Mary: A Woman's Guide to Living the Mysteries of the Rosary. The ideas had stirred in her heart for a while, and she pondered each thought. Now was the time to write it. Maria listened and did what Jesus told her to do. Truly the Blessed Mother was guiding her as she filled the empty pages with living water and words of life.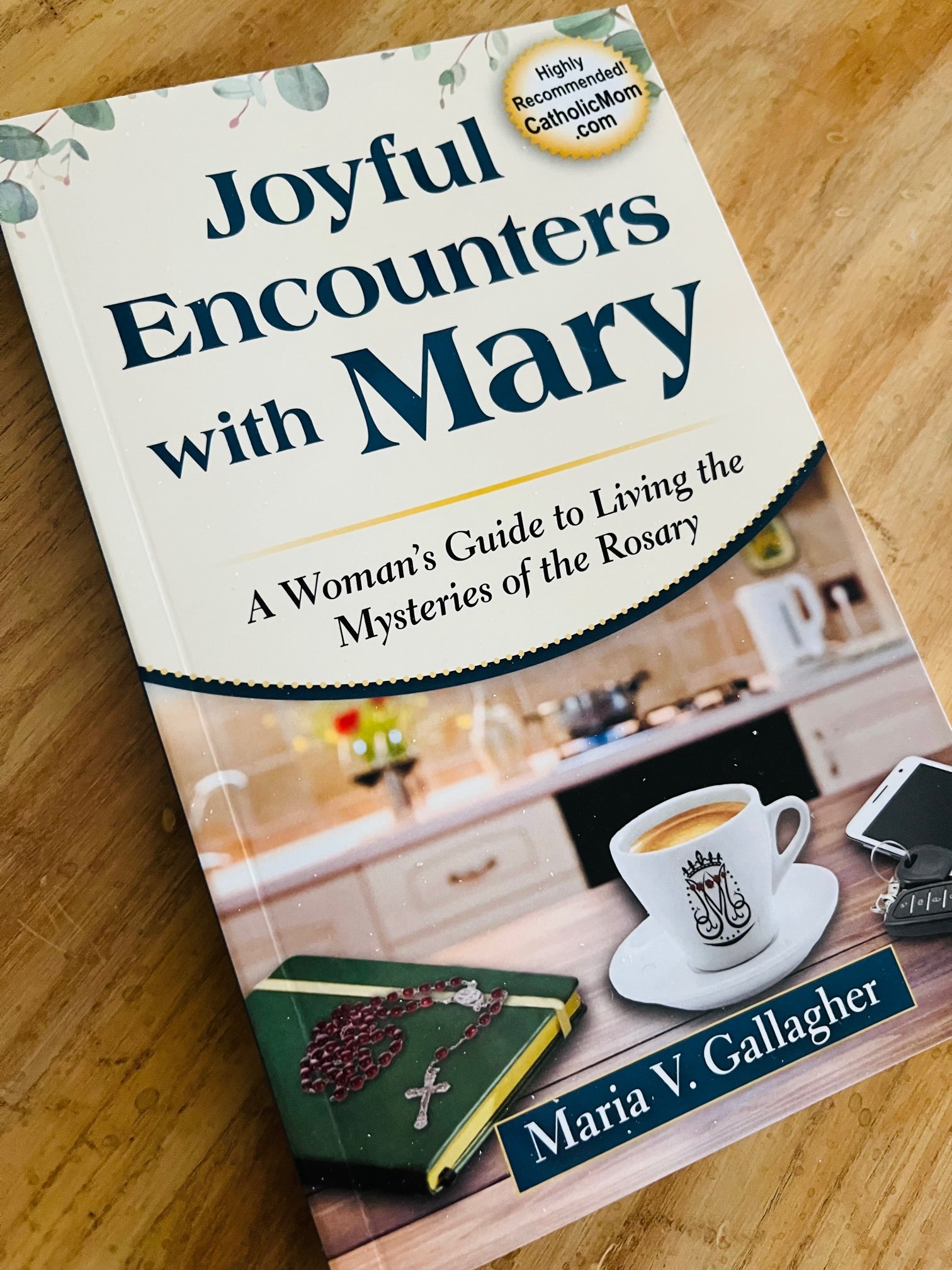 Maria is among the sisters attending no matter what group I have been placed in when Catholic Mom contributors gather. I have learned to listen when Maria Gallagher speaks in her gentle, quiet way.
Maria V. Gallagher in her own words:
I've worked in radio as a reporter and in television as a news producer. I am a blogger and a podcaster and I love inspiring crowds with my speaking. My freelance news reports aired on outlets including CBS Radio and AP Radio. I have earned awards from the Associated Press, the Society of Professional Journalists, and the Cleveland Press Club. I love communicating the beauty of truth
I write for outlets ranging from CatholicMom.com to National Right to Life News Today. I hold a master's degree in journalism from Northwestern University and a bachelor's degree injournalism from the Ohio State University.
Specializing in Catholic women's spirituality, pro-life topics, and evangelization, I have spoken at the National Right to Life Convention, the Harrisburg Catholic Women's Conference, the Pennsylvania Pro-Life Federation Convention, and at numerous churches. I also host the LifeLines Radio program and podcast and one-minute radio spots communicating the beauty of truth!
I've done interviews with news outlets ranging from National Public Radio affiliates to the Philadelphia Inquirer. Topics include pro-life, Catholicism, and women's spirituality. I'd love to talk with you!
Watch my interview with Maria: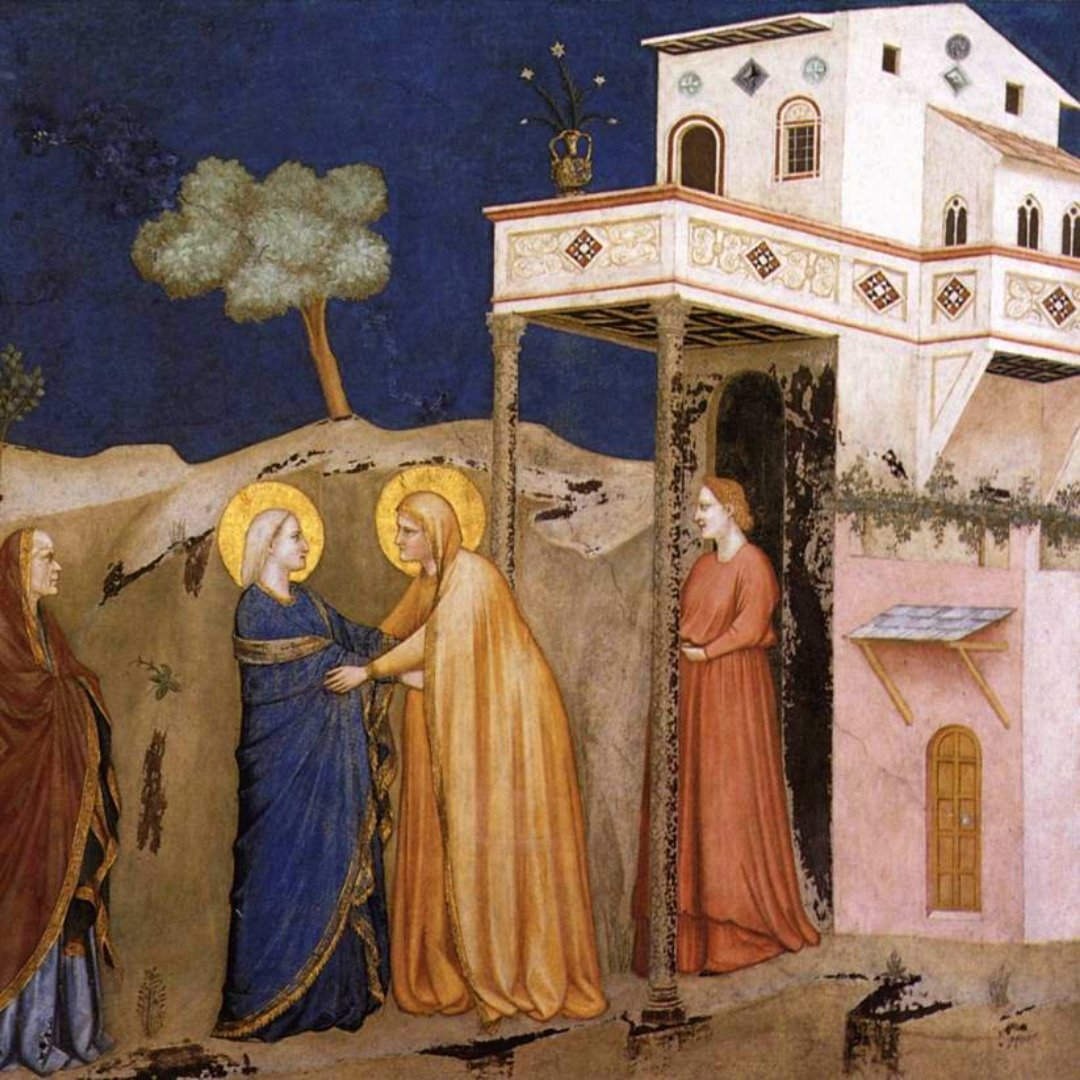 ---
Copyright 2022 Ellen Mongan
Images: Giotto, Public domain, via Wikimedia Commons
About the Author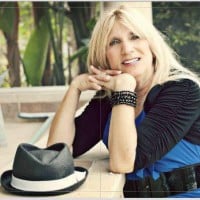 Ellen Mongan is a Catholic writer, speaker, and host of WOW MOM podcasts. Her book, WOW MOM: A Walk with God, is on Amazon. She contributes to Catholic Mom, Women of Grace, and Augusta Chronicle. Her most important roles as wife to Deacon Patrick and mother of eight led her to ministry. Learn more and contact her to speak at EllenMongan.com.