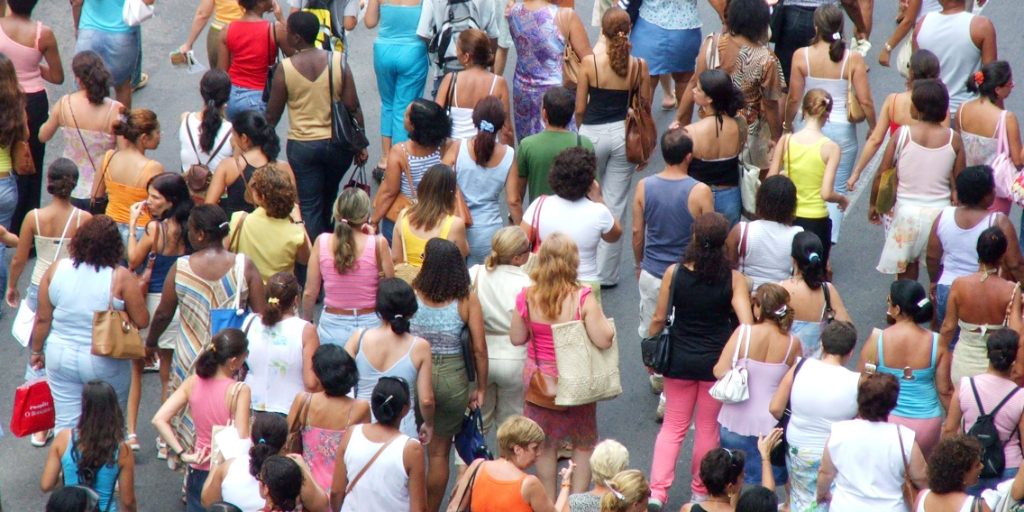 Lectio Divina Out Loud: When crowds overwhelm, Erika Dix uses Jesus' words to help her find her way.
---
Jesus summoned the crowd with His disciples and said to them, "Whoever wishes to come after me must deny himself, take up his cross, and follow Me." (Mark 8:34)
There are crowds everywhere. In the stores, in the workplace, in the schools, at the ballparks, at amusement parks, zoos, and museums. Even the happiest place on earth (you know I'm talking about the "Mouse") draws such a big crowd that our family tries hard to pick the best time to go to avoid it. Most people avoid crowds, but I have heard of some who really enjoy them. I don't count myself among them, yet Jesus pointedly summoned a crowd to hear Him speak. Would I have been among them then? I would hope so.
Another place I feel crowded is in my thoughts. Yet, even in those, I hear Jesus' summons. Jesus speaks so much in the Gospels, how do we know what words are for us? What sets them apart, especially with the crowd of other words we hear on a daily basis? St. Paul, in his Letter to the Romans, shares how to find Jesus' words in the crowd:
We know that all things work for good for those who love God, who are called according to his purpose. (Romans 8:28)
As Jesus goes on to say to the crowd, we must deny ourselves and take up our cross and follow Him. When I have heard this verse before, I sometimes questioned which comes first in order to follow Jesus: deny myself, then take my cross— or take my cross in order to deny myself? What is the cross I must take? There are temptations in the world, and we are bombarded every day. Is my cross the act of denying them?
Click to tweet:
I sometimes question which comes first in order to follow Jesus: deny myself, then take my cross— or take my cross in order to deny myself? #catholicmom
Those who love God will hear the good things, even in the crowd. The crowd may contain pain and suffering, temptations, and discouragement, but that just reminds us of what is not meant to be. If we follow Jesus, then the Kingdom of God is what is meant to be. When the things that are not good get in the way of Jesus saying, "Come," that's the time to turn away from the crowd, to really focus on what's important.
My cross is denying myself when I feel overwhelmed by the crowd (especially my thoughts), and all I need to do is listen to Jesus, at the foot of His cross, and follow what He says.
Prayer:
Jesus, please summon me along with the crowd, so that I may better hear Your words and deny my temptations. Amen.
---
Copyright 2022 Erika Dix
Images: Canva
About the Author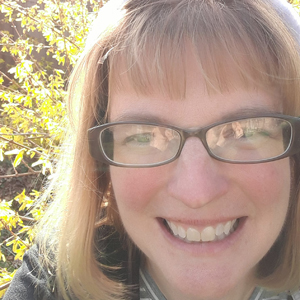 Erika Dix is a Catholic wife and mom to two teenagers. She is a homemaker by vocation, a graphic designer by trade, and a listener to the Holy Spirit when prompted to write articles. She attends many Bible Studies, several from CatholicMom.com. She appreciates the many layers of her Catholic faith, and enjoys seeing it anew through her husband, who is a recent convert.