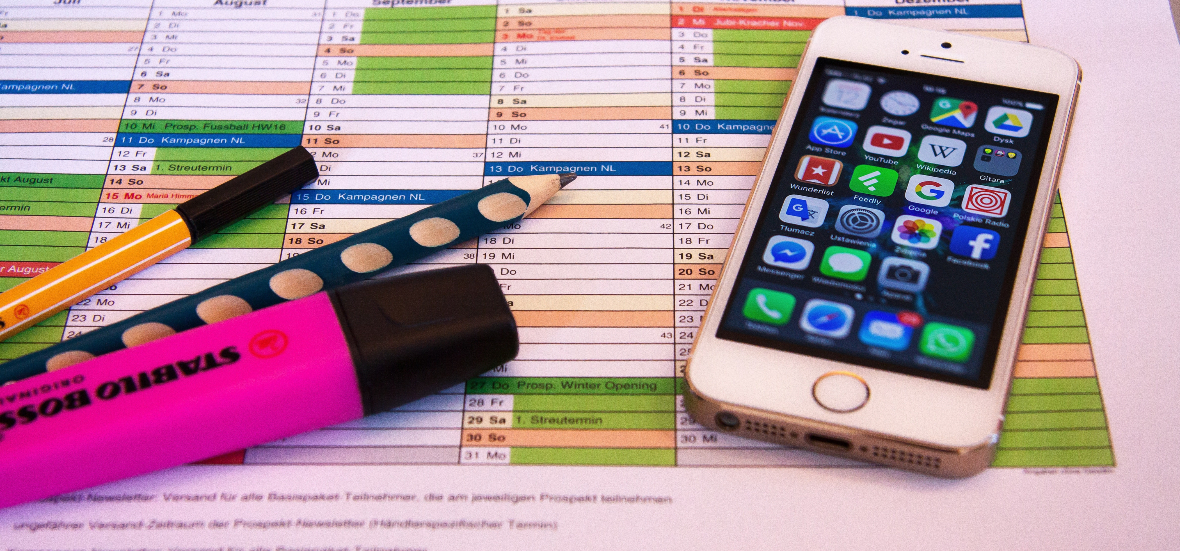 Realizing she is not in control of things has helped Christine Johnson to learn to give up control to God.
I have recently realized that I have been a total control freak for most of my life -- at least my adult life. I wanted to control my kids' education, and though we had really great reasons for choosing to homeschool, control was definitely a part of it. I would worry about the safety of my children, and so I would limit activities that I thought were too dangerous. I often did things for my family instead of delegating because I didn't always like how it got done when it wasn't me. I didn't teach my kids to cook at an early age because it was just easier to do it myself, and besides, knives are dangerous! Even with jobs, I put my two cents in, which often was a lot more like a quarter by the time I was done.
Gradually, I have started to realize that I am not in control of things. My older daughter left the Church, moved out suddenly, and has made some revelations that just rocked me to the core. Her younger sister told me she had anxiety and really wanted to see a therapist. We've written about her journey here at CatholicMom before, including the Big Event that finally showed me that I can't control her well-being: she had a breakdown at school and had to come home for two weeks mid-semester.
My husband has worked for the same company for 30 years, but almost two years ago, he was informed that his position was being eliminated at the end of the year. He found a new position that he loves in the same company, but I wound up having to go back to work as a waitress for a while before our daughter left for college. And so I can't control our finances as much as I'd like to think. Sometimes, things just happen.
Then, COVID came along.
It's funny how quickly things changed, and how often they continue to change, as we live through this pandemic. College classes went online for the rest of the semester. Mass was not to be celebrated publicly, and we found ourselves having the lentiest of Lents as we watched live-streamed Mass each Sunday. Lay groups can't meet in person. I can't control my access to the church right now, either.
People are supposed to wear masks in public spaces, but some refuse to do so. There are arrows, signs, and stickers all over Walmart showing one-way aisles, but that works about as well as the arrows in the parking lot – which is to say almost not at all. I can't control how people act.
But my job at the bank was the final straw.
I was on vacation March 14-21 in rural Tennessee. Midway through the week, I listened in on a company-wide phone call from my bank and learned that our lobbies would be closing until further notice. I got back to work, and within a couple of weeks our branch was split into teams who would not work together or even interact outside of work. If one person on one team got COVID, that whole team would quarantine while the other team worked the branch. My schedule was every-other-day for two months. Then, suddenly, we were off the team system.
Our hours changed, then changed again, then we suddenly were open on Saturdays with two days' notice. And on June 5, while I was relaxing on my day off, I got a call from my manager and lead teller. They told me that, without warning, my manager was told that I was going to be transferred to a different branch. She fought to keep me and even tried to have me transferred to yet another branch closer to my house. But it was already decided, and I'd be headed to my new branch on June 16.
I almost cried when I hung up. But I thought about it later, laughed a little, and said, "Okay, Lord. Obviously I have absolutely no control over my life. Thanks for the lesson?"
Since then, I have been surprised at how freeing it is to give up control to God. I can't control things. I used to say, "Jesus, I trust in You," but not totally mean it because I was really holding on to things and still trying to control everything.
I can't keep my kids Catholic. I can't always keep them from being hurt. I can't control my job or my husband's job. I can't control how other people act around me.
But I can "give up" and pray a Memorare if I start feeling anxious about my kids. And I can just roll with it when I'm transferred to a new branch. I can use the extra 10 minutes of drive time to pray more.
I'm not in control, but I think that's okay. I've been set free. I wonder what God has in store for me next.
I'm not in control, but I think that's okay. I've been set free. #catholicmom
---
Copyright 2020 Christine Johnson
Image: Pexels (2016)
About the Author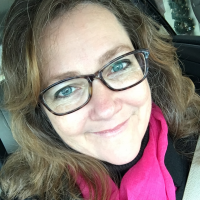 Christine Johnson has been married to Nathan since 1993 and is the mother of two homeschool graduates. She and Nathan live in the Blue Ridge Mountains of Southwest Virginia, where she tries to fit in as a transplanted Yank. She blogs at Domestic Vocation about her life as a wife, mother, and Lay Dominican.