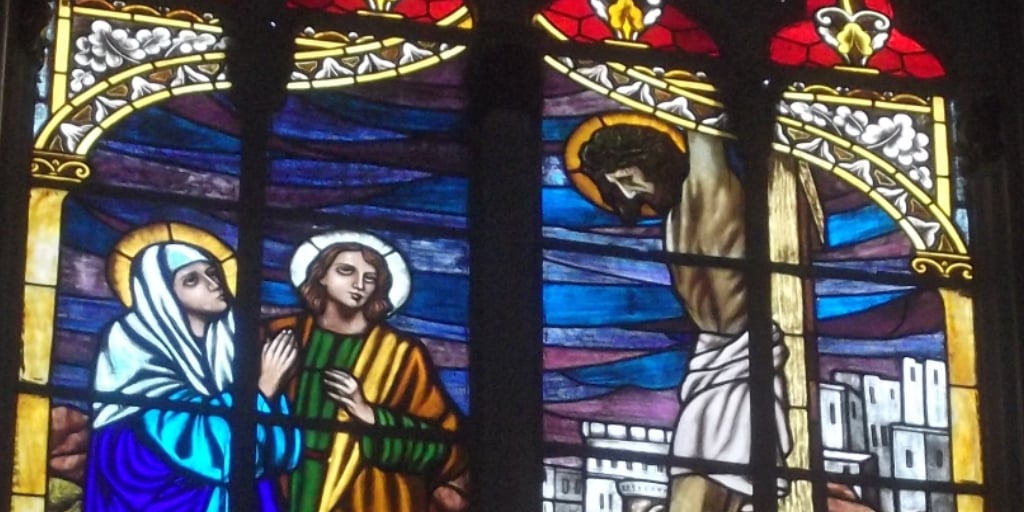 Helen Syski ponders St. John's lack of resentment towards the denying, betraying, scattering eleven.
---
The apostle John stood at the foot of the cross. Alone. With Mary.
Yet the gospels never mention John resenting the other apostles. He does not criticize them. He does not separate from them. He simply takes Mary into His home as Jesus asked, and they are found with the other disciples when Jesus rises again.
How is this, that John could stomach the betrayal of the others? Especially when he himself did not? How does he escape the temptation to be high and mighty? How does he escape the temptation to be angry on behalf of our Lord? He accompanied Jesus to the garden, saw His arrest and unfair trial, watched the mob sentence, witnessed the soldier's cruelty. He heard Jesus draw His last ragged breath and placed His body in the tomb. He saw the other disciples run. He saw Peter deny Christ.
He refers to himself as the One whom Jesus loved.
One of his disciples, the one whom Jesus loved, was reclining at Jesus' side. (John 13:23)
John knew that he was loved by Jesus. It was his core identity. Have you ever experienced a moment where you are certain that God loves you? Fully? As you are? The peace and joy and gentleness and love that pour forth is magical. What if we lived every moment in that certainty? Is there anything anyone could do to you that you could not, would not, forgive instantly? Would you even notice you had been slighted?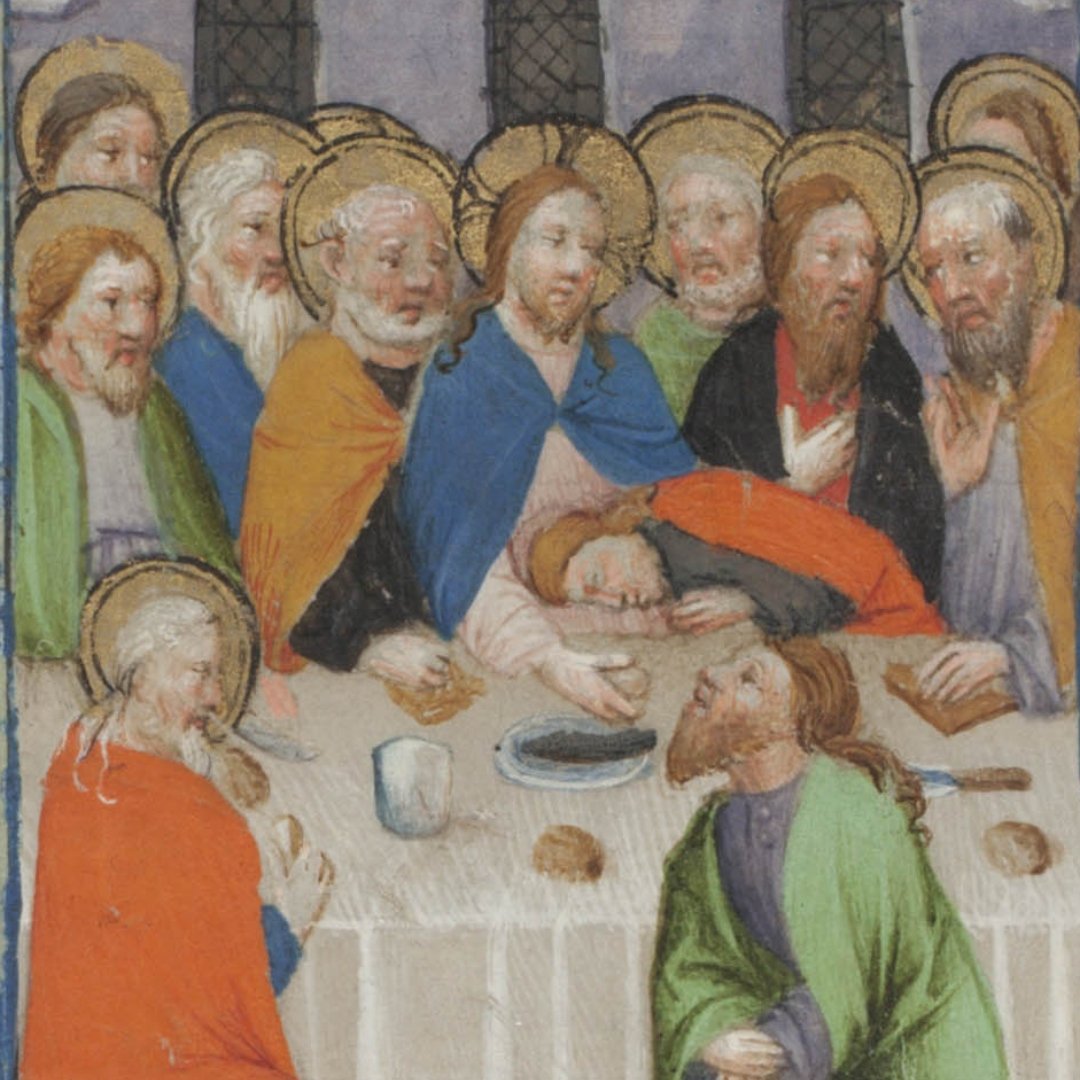 He was not afraid to honestly question Jesus.
At the last supper Jesus tells the disciples one of them will betray him. Simon Peter nudges John to get him to ask Jesus. Peter wants to know but is too afraid to ask himself. John is not.
He leaned back against Jesus' chest and said to him, "Master, who is it?" (John 13:25)
John is ready to communicate honestly and promptly with Jesus, and he trusts Jesus will answer. He did not need to be afraid of the pain because he was not afraid to ask questions of his God. And he was not afraid of the answer.
He remained on the vine; he lived Jesus' words.
John records Jesus' teachings at the Last Supper in detail. He remembers it intimately. The vine and the branches, Jesus' desire for unity, His intercession with the Father, His reminder that the world will persecute them. "If you remain in me and my words remain in you, ask for whatever you want and it will be done for you" (John 15:5). John internalized all these words in a way that the others did not. He did not simply remember them but lived them. He had heard them in trust and love, leaning on the heart that communicated to him.
He entered in.
Peter and John followed Jesus' persecutors after they arrested Him.
Now the other disciple [John] was known to the high priest, and he entered the courtyard of the high priest with Jesus. But Peter stood at the gate outside. So the other disciple, the acquaintance of the high priest, went out and spoke to the gatekeeper and brought Peter in. John 18:15-16
Peter is afraid, and waits outside the gate, but John enters into the danger and pain with Jesus. John is apparently known- that does not always provide protection, just because it can provide entry. Yet John is bold, and out of compassion he turns back to bring Peter in. He not only saw the arrest and the trial but also the passion. He did not turn away when the soldiers opened Christ's side with a lance, but rather he is the witness that both blood and water poured forth. He was there to receive Christ's suffering, there to ensure that Christ was not alone. He fully embraced the events that God allowed, he did not run from them.
He was present to witness the others' failures.
John saw the other disciples flee at the arrest, and he was there when Peter denied knowing Christ. In John's gospel, Peter's first denial happens as John is leading him through the gate into the courtyard! "Then the maid who was the gatekeeper said to Peter, 'You are not one of this man's disciples, are you?' He said, 'I am not,'" (John 18:17). He must have been truly present to them- not only to their actions but to their hearts. He felt their fear and saw their weakness with compassion. He knew the love Jesus felt for Peter, if only Peter could fully embrace that love!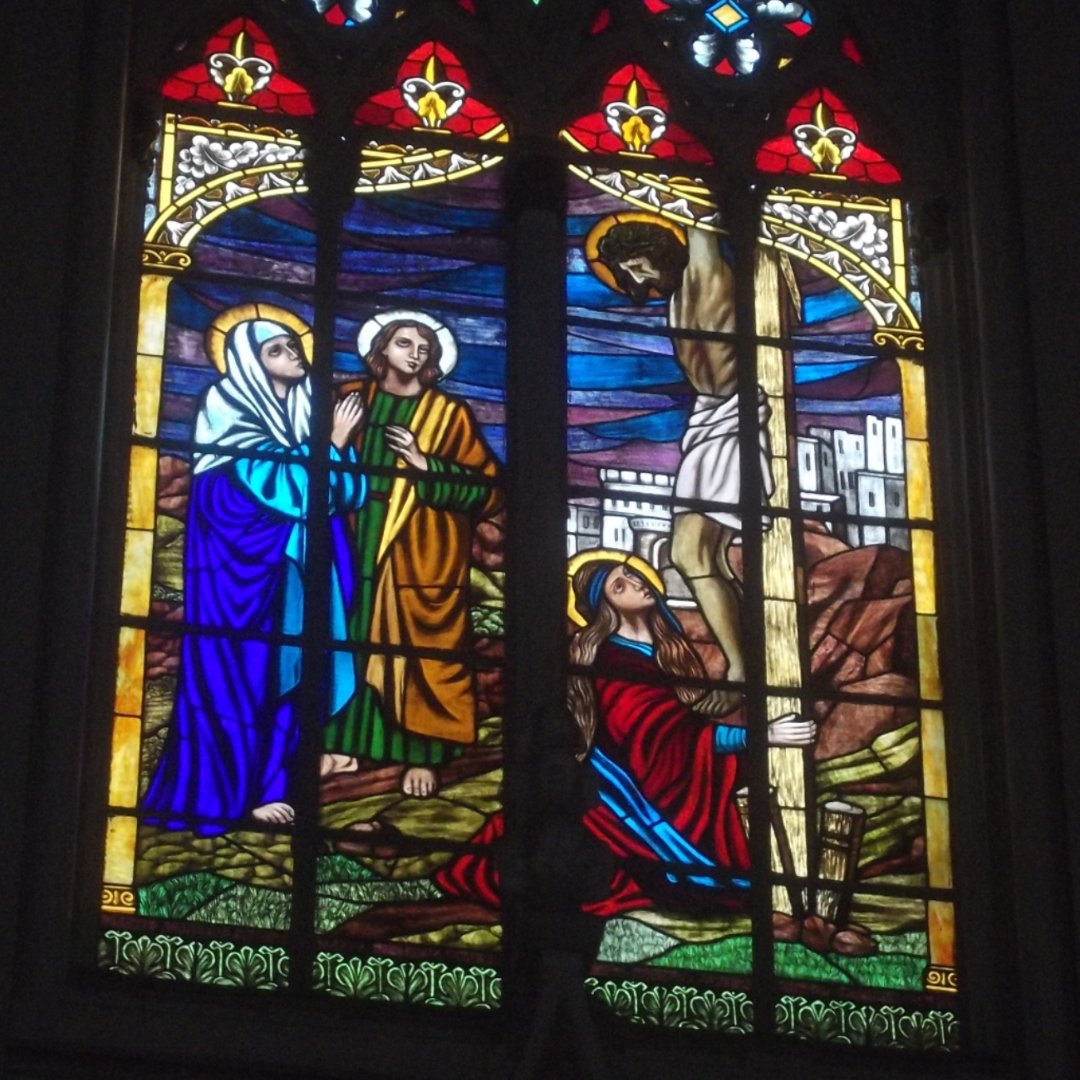 He obeyed; he embraced Mary as his mother.
And from that hour he took her into his home. (John 19:27)
When Jesus told John that Mary was now his mother, he promptly opened his heart to the gift and acted upon it. It brought responsibility, a burden of care and potentially danger as she was now the mother of a crucified criminal. But John did not hesitate. He obeyed. Her life in his home would also bring solace, holiness and grace. Jesus had commanded that we forgive and not judge. John obeyed. This choice would free his soul from the weight of resentment.
He was a fast runner!
So put on those running shoes, ladies!! Ok, we don't have to actually run, but we do want to imitate John's openness to and eagerness for discovery. When Mary Magdalene came with the news of the empty tomb,
Peter and the other disciple went out and came to the tomb. They both ran, but the other disciple ran faster than Peter and arrived at the tomb first. (John 20:3-4, 8-9)
John sought out the unfolding of Jesus' story. He did not assume that the journey would stagnate, that he had fully grasped events or teachings, that violence and suffering was the end of the story. Isn't this an essential element of love? Plumbing the depths, knowing we'll never reach the bottom? When we keep our hearts open, when we understand that nothing is ever fully understood, then resentment can find no hold on us. Resentment and unforgiveness feed on the idea that things do not change. John knew that God is Life, always creating, redeeming, revealing something new.
He was a Son of Thunder.
Mark records that when Jesus chose his apostles, He named John and his brother James "Boanerges, that is, sons of thunder" (Mark 3:16-17). John's temperament must have been strong and firey for Jesus to affectionately give him such a nickname. To forgive, to be free of resentment, does not require a phlegmatic temperament. John learned to make his thunder holy, to integrate his emotions, to conduct them to be the soundtrack of his soul's symphony.
Click to tweet:
Jesus had commanded that we forgive and not judge. John obeyed. This choice would free his soul from the weight of resentment. #catholicmom
As we near Holy Week, let us walk in John's heart-steps. Find ways to let God's love for you sink deep into your roots. Find ways to be authentically you—to integrate your emotions into holiness, rather than stuffing them in a drawer out of the way. Hear God's words. Open yourself to receiving them, to allowing their sap to run through your veins. Enter into the suffering and danger in your life. Be not afraid to follow Jesus wherever He is leading you.
Let your love and trust in Him make you bold. Be present to others with your heart, so that their mistakes bring your compassion and love rather than your judgement. Keep your obedience to God simple. Tie on those heart-sneakers and be open to the ongoing-never-ending-always-surprising journey your soul is running to heaven. Jesus is waiting, with arms open, to embrace you.
---
Copyright 2022 Helen Syski
Image: Eugenio Hansen, OFS, CC BY-SA 4.0, via Wikimedia Commons; detail from Masters of Zweder van Culemborg, Public domain, via Wikimedia Commons
About the Author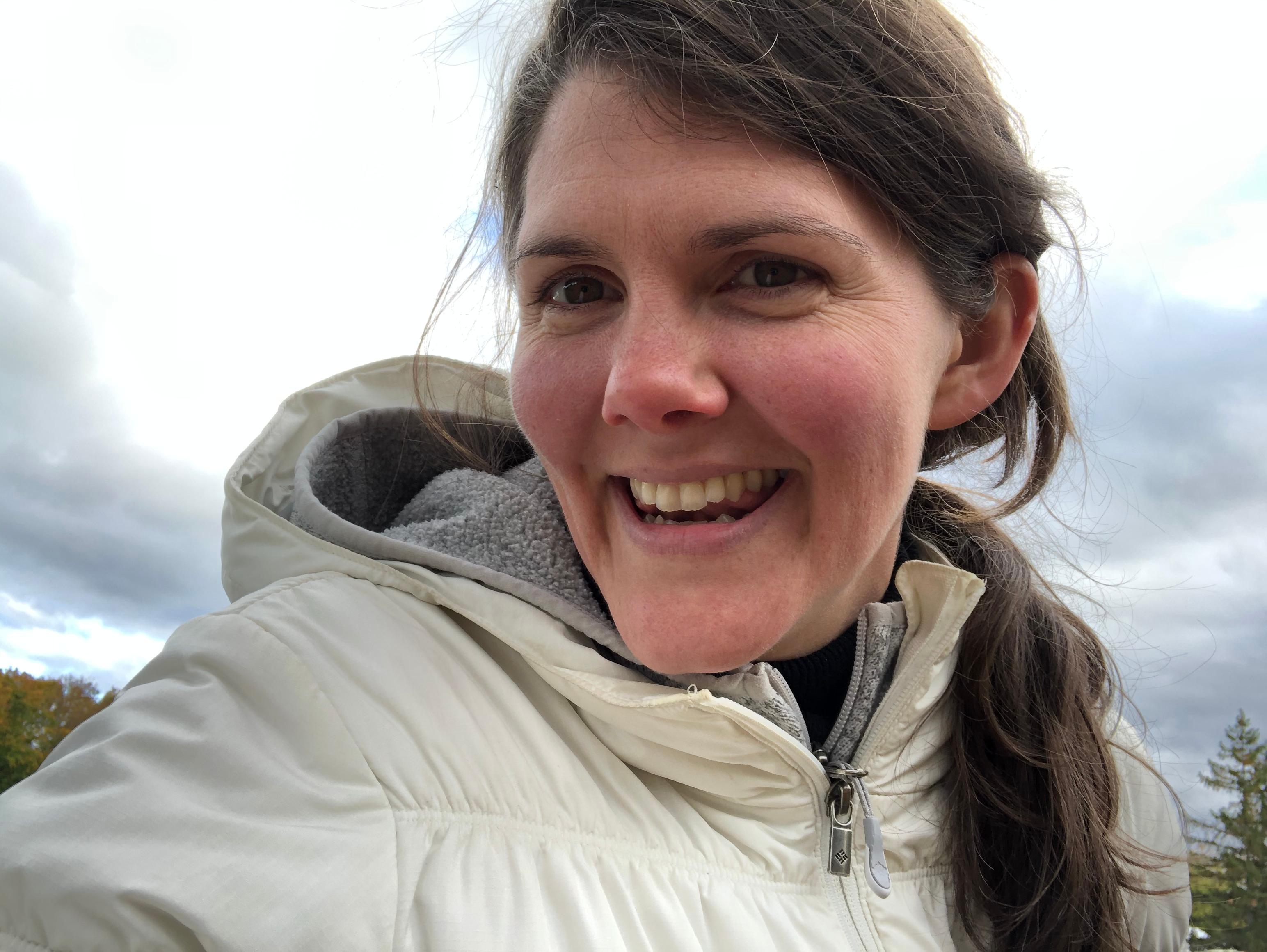 Helen Syski is co-founder of the Kiss of Mercy Apostolate, a Little Way to heal the world from abortion. A life-long New Englander and Harvard grad, Helen enjoys all four seasons and apple pie with her husband, four children and Labrador retriever.