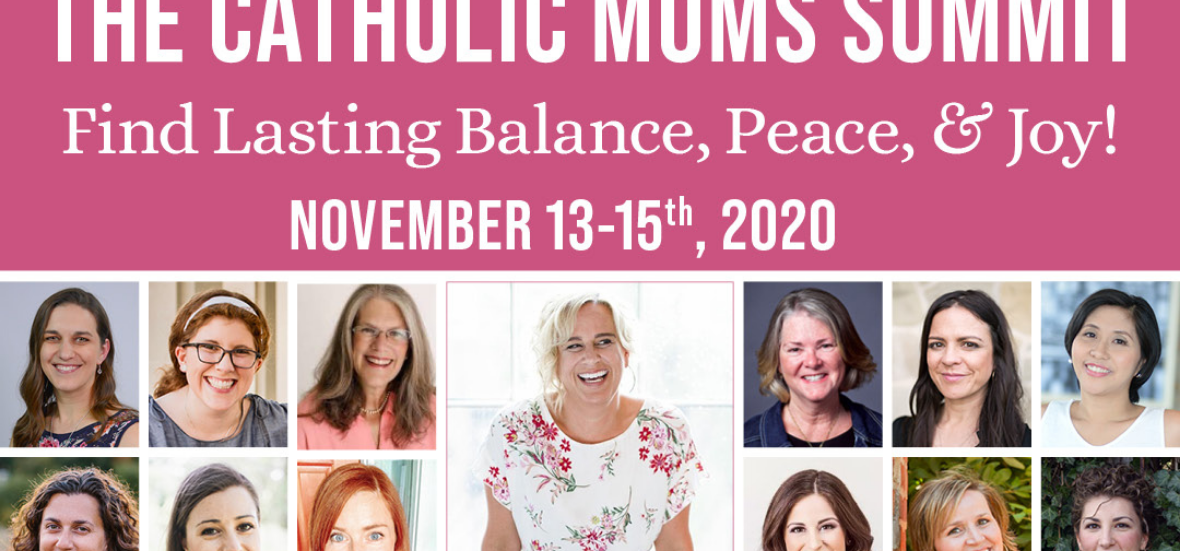 The Catholic Moms Summit is a unique event where women can encourage and support one another in the vocation of Catholic motherhood.
Catholic Mom is honored and excited to be a Champion Sponsor of the upcoming Catholic Moms Summit, taking place online November 13-15.
Danielle Bean is serving as host for the event, and our founder Lisa Hendey is going to be one of the featured presenters, along with dozens of other Catholic Mom contributors. With over 80 presentations, this event will feature voices and perspectives from all walks of life and all ages and stages of motherhood. Topics include parenting, self, marriage, work, health, spirituality, and balance.
"So many of us struggle to find joy within our vocation of motherhood, and this Summit is here to help you do exactly that," says Danielle Bean. "Our dynamic presenters will be sharing inspiration, wisdom, and encouragement from a wide variety of experiences and backgrounds, and this event is a great opportunity for you to connect with other moms just like you from around the world. I know it will be an experience unlike anything you've ever done before."
CLICK TO TWEET
Catholic Mom is honored and proud to be a Champion Sponsor of the Catholic Moms Summit. You will not want to miss this unique virtual (and free!) event November 13-15.
You can register for free to get access to all of the pre-recorded talks November 13-15. There is an All Access Pass upgrade (the proceeds of which support Catholic Mom, the presenters, and other Catholic ministries) to get lifetime access to the talks, access to live events and Q&A's throughout the weekend, and a 21-day virtual Advent retreat after the Summit. You can register for free to find out more.
During these divisive political times and days of anxiety and uncertainty, we moms need an event like this where we can connect with one another and remind ourselves of the importance of our faith and the value of the work we do every day. We moms need the kind of encouragement and support we can only get from one another.
We can't wait to connect with you at the Catholic Moms Summit!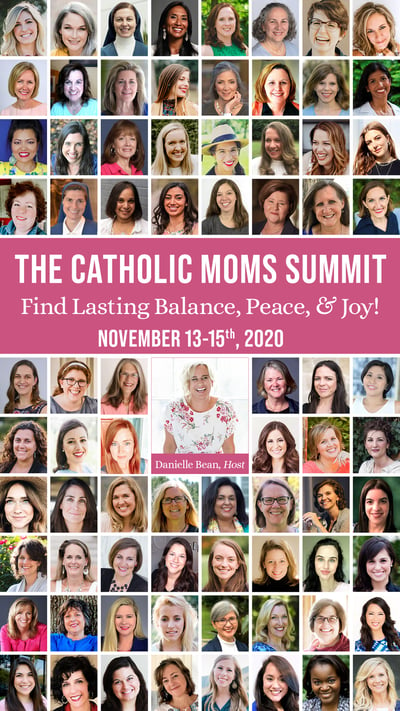 ---
Copyright 2020 Catholic Mom
Image Catholic Moms Summit, all rights reserved
About the Author