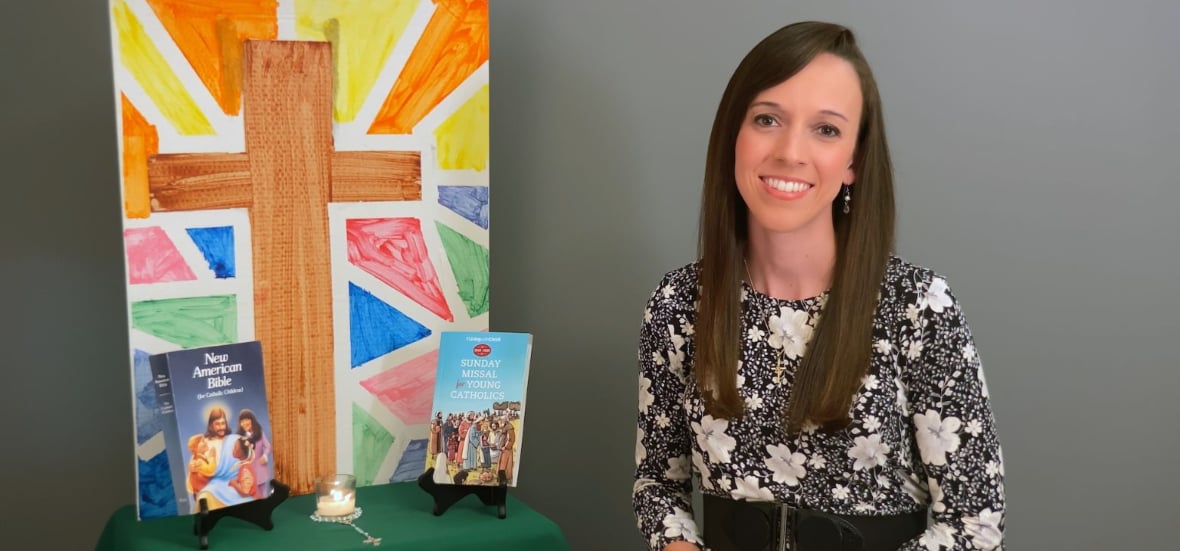 Maria V. Gallagher interviews the creator of a children's video series on YouTube and CatholicTV.
One of the rays of sunshine during the COVID-19 crisis has been the innovative way people are using technology to spread the Gospel. Heidi and Mark Witte are a talented couple who are producing Kids' Liturgy videos to help children learn more about Scripture. Recently, I had an opportunity to interview Heidi about this new ministry.
Why did you decide to start producing the Kids' Liturgy videos, which appear on YouTube and on CatholicTV?
My husband Mark and I started this ministry in March because Catholic parishes began closing in our area due to the pandemic, and we wanted an engaging way to continue our young daughter's faith journey, even when we couldn't step foot in our church. Normally, our daughter would participate in Children's Liturgy every Sunday, and we wanted her to continue her faith formation, even during this time of quarantine for our community. So, we decided to create our own Children's Liturgy and film them to share with our wonderful parish community, Christ the King Catholic Church in South Bend, Indiana. I shared our video on social media, and by the end of the first week, we had over 2,500 views!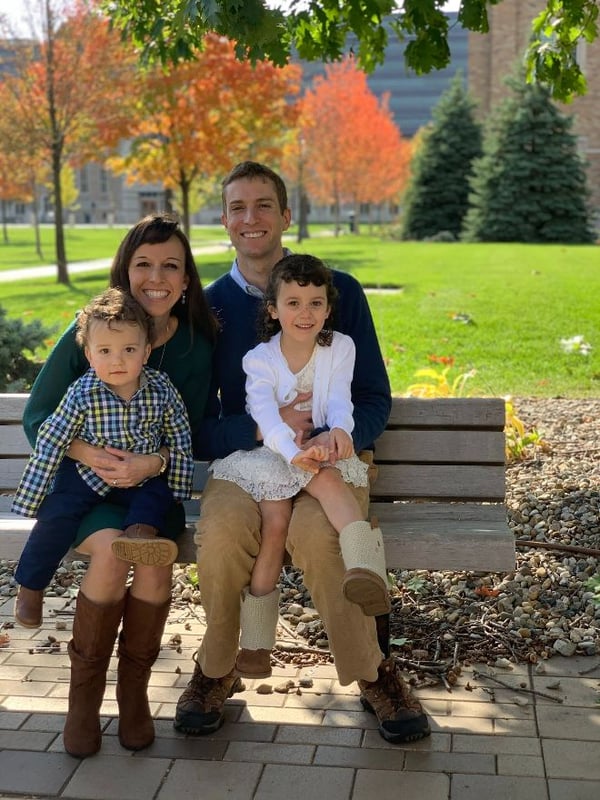 How did you become involved in Children's Liturgy?
I became a volunteer catechist for Children's Liturgy of the Word (CLOW) at Christ the King about three years ago. I had been singing as a cantor at our parish for several years until the birth of my second child, at which point it became too difficult for my husband to wrangle two young children at Mass while I was ministering as a cantor. I then decided to become a volunteer for Children's Liturgy of the Word, since my five-year-old daughter Grace was at the right age to attend CLOW, and she could attend with me while I volunteered. As a volunteer, I learned so much from the wonderful catechists at our parish. I felt called to participate in this ministry because of my background in teaching lower elementary students in Catholic schools. With my background in music ministry, I also tried to find ways to incorporate liturgical music, such as singing the psalm and playing music during the children's coloring time.
For those who have not seen the videos, what are your online Kids' Liturgies like?
Each Sunday during Kids' Liturgy, we sing along to music by world-renowned Catholic composer John Burland, learn faith-based signs in American Sign Language, and, with the help of Pflaum Publishing's resources, explain the Gospel to our young viewers so that they understand the message of Christ more fully. We also include religious art and imagery which helps bring the readings to life. I also design a free downloadable coloring page related to the weekly Gospel theme. Parents can then submit their children's coloring pages or faith-based drawings to be shown on the next Kids' Liturgy episode. The beautiful artwork sent in by our viewers brings us great joy, because we know that these children are encountering Jesus in a meaningful way!
You invite children to full participation in the liturgy. What kind of feedback do you receive from children and parents to the videos?
Viewers from around the world (5 continents!) have fervently shared with us how Kids' Liturgy has helped their little ones grow in faith and how our program has been a lifeline during these challenging times when churches have been closed. Parents have sent us touching e-mails, telling us how their children are rapt with attention when watching our show, how their children respond to my questions enthusiastically, and how their children love to sing along to John Burland's songs. Parents have sent us some videos and pictures of their family watching our program, and it warms our hearts knowing that we are helping families grow in faith together!
Several families who have children with special needs (e.g., autism, Down syndome) have thanked us profusely, noting that their children participate in the liturgy more than they ever have before. These families have also noted that this program is a way for children with special needs or health concerns (that may prevent them from attending Mass) to be part of a community of faith and to cultivate a deeper relationship with Christ. Of course, children love seeing their coloring pages at the end of each week's video, as well, and we even received 140 submissions one week! Our viewership is growing as people spread the word to their family, friends, and parish communities.
To learn more about the ministry and how you can become a sponsor, visit the Kids' Liturgy Patreon page.
View Children's Liturgy episodes on a special YouTube Channel.
View Children's Liturgy of the Word episodes on CatholicTV.
Kids' Liturgy helps families grow in faith together. #catholicmom
---
Copyright 2020 Maria V. Gallagher
Images courtesy of Heidi Witte. All rights reserved.
About the Author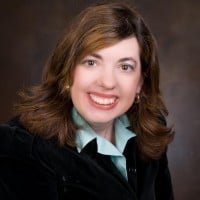 Maria V. Gallagher spends her days advocating for women, children, and families. She is the mother of a beautiful ballerina and a member of the worldwide Cursillo movement. In her spare time, Maria likes to blog, walk, sing, dance, and fill the room with laughter. Read her work at MariaVGallagher.com.