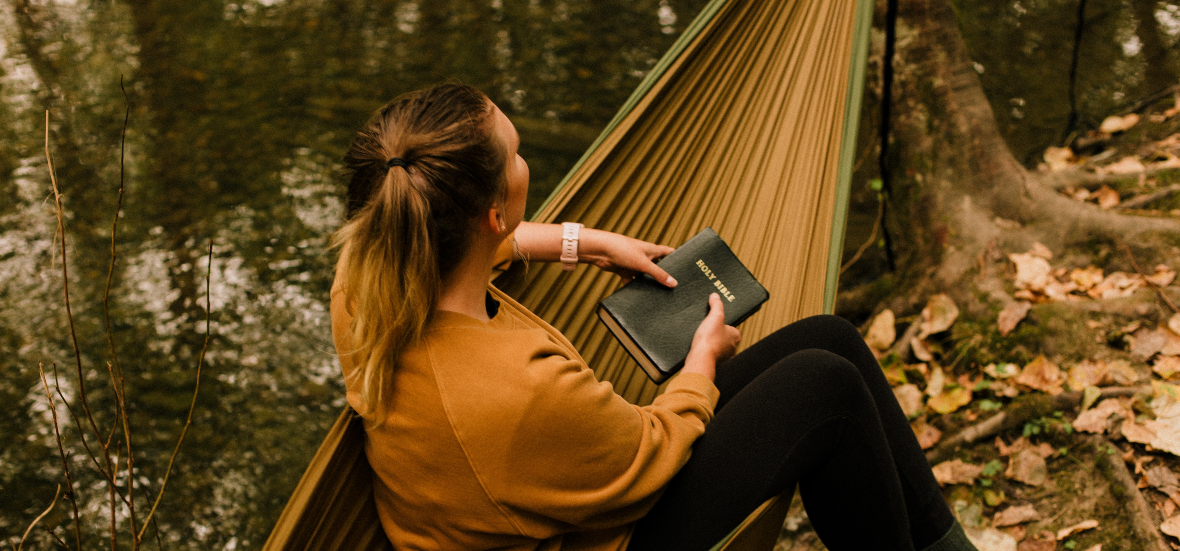 Ginny Kochis shares specific prayer and Scripture options to help those living with anxiety.
With the single exception of sin, anxiety is the greatest evil that can happen to a soul. (St. Francis de Sales)
Every time I come across a prayer, a Scripture passage, or a saint quote that mentions anxiety, my heart does a funny maneuver in my chest. My palms start to sweat and I get a little light-headed.
I feel like I'm in trouble.
I want -- need -- to run.
Because if you're anything like me, we look at the words above and think:
This. This is why you have to control your anxiety! It's evil. You don't trust Him. You won't surrender enough.
Except that's a knee-jerk reaction because St. Francis de Sales isn't referring to clinical anxiety.
Humanity faces typical anxiety as a result of original sin. Typical anxiety is the standard set of worries and nervous feelings that play out in stressful environments and situations. Clinical anxiety is something else.
Clinical anxiety is a matter of wiring, of brain chemistry forged by the hands of a loving God. He's made each of us unique and unrepeatable -- even those of us with emotional struggles.
Clinical anxiety doesn't mean you are evil, broken, or somehow in the wrong.
What it does mean, though, is that when some of the standard entreaties against anxiety provoke instead of soothe it, you need to find new ways to cope. Because while they are true and good and helpful for many, many people, I've found they actually make my anxiety worse. Depending on the day and my mental health journey they make me fixate on imagined unworthiness.
On those days, I turn to other help instead.
Finding alternative theological support is a solid solution that allows those with clinical anxiety to work through triggers instead of battling more anxiety. These alternatives (plus the guidance of mental health professionals) lead the heart toward greater peace and surrender.
They make it possible to tame the clinical anxiety beast.
If your trigger is lack of control:
Read:
Psalm 23:4
Even though I walk through the darkest valley, I will fear no evil, for you are with me; your rod and your staff, they comfort me.
Matthew 6:26
Look at the birds of the air; they do not sow or reap or store away in barns, and yet your heavenly Father feeds them. Are you not much more valuable than they?
Pray:
Seek intercession from:
Mary, the Mother of God
If your trigger is the fear of change:
Read:
Malachi 3:6
For I the Lord do not change; therefore you, O children of Jacob, are not consumed.
James 1:17
Every good gift and every perfect gift is from above, coming down from the Father of lights with whom there is no variation or shadow due to change.
Pray:
Seek intercession from:
St. Pio of Pietrelcina (Padre Pio)
If your trigger is negative self-talk
Read:
Jeremiah 1:5
Before I formed you in the womb, I knew you.
Psalm 139:13-14
For you created my inmost being; you knit me together in my mother's womb. I praise you because I am fearfully and wonderfully made; your works are wonderful,I know that full well.
Pray:
Seek intercession from:
St. Teresa of Calcutta
If your trigger is fear of surrender/the unknown
Read:
Mark 14:35-36
And going a little farther, he fell on the ground and prayed that, if it were possible, the hour might pass from him. And he said, "Abba, Father, all things are possible for you. Remove this cup from me. Yet not what I will, but what you will."
Proverbs 3:5-6
Trust in the Lord with all your heart, and do not lean on your own understanding. In all your ways acknowledge him, and he will make straight your paths.
Pray:
Seek intercession from:
St. John of the Cross
If your trigger is current events/personal circumstances
Read:
Romans 8:37-39
No, in all these things we are more than conquerors through him who loved us. For I am sure that neither death nor life, nor angels nor rulers, nor things present nor things to come, nor powers, nor height nor depth, nor anything else in all creation, will be able to separate us from the love of God in Christ Jesus our Lord.
Psalm 57:1
Have mercy on me, my God, have mercy on me, for in you I take refuge. I will take refuge in the shadow of your wings until the disaster has passed.
Pray:
Seek intercession from:
St. Maximilian Kolbe
CLICK TO TWEET
Finding alternative theological support allows those with clinical anxiety to work through triggers instead of battling more anxiety. #catholicmom
Your brain is differently-wired; it's okay if your refuge is different, too. Clinical anxiety doesn't mean you are evil, broken, or not faithful enough.
You just need to find the words God intends for you.
To find a Catholic counselor in your area, visit CatholicTherapists.com.
Download and print a copy of the tips in this article.
---
Copyright 2020 Ginny Kochis
Image: Priscilla du Preez (2020), Unsplash
About the Author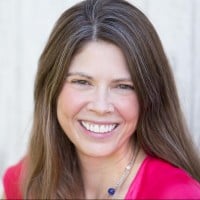 Ginny Kochis is a Catholic wife and homeschooling mom to three differently-wired children. She founded the Not So Formulaic community to support Catholic moms raising out-of-the-box kids. Ginny believes God gives curious, creative, intense children the exact mother they need to thrive.