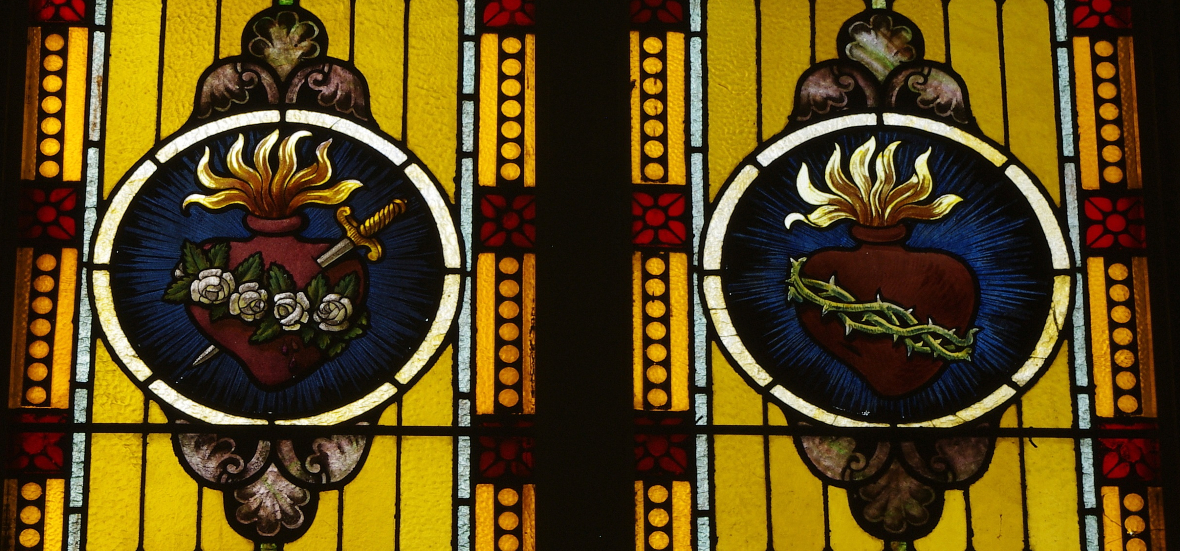 Sr. Margaret Kerry, FSP, contemplates the mystery in which Jesus gives His Mother to us, to be our mother.
Christ does not put himself alongside a person's life but by right penetrates that person to his or her intimate depths: he is more us that we are ourselves. (Father Forlai)
Right now, Christ is not only with us during the Covid19 crises which has changed our lives in so many ways, Christ is transforming us into an icon of his life and presence. It a time when we long for knowledge of what is to come. We pray with the Psalmist, "How long O Lord?" (Psalm 35)
At prayer in chapel one day I knew I needed help to recapture my patience and to surrender my feelings of anxiety. My co-novice, Sr. Julia Darrenkamp, told me about a book that she said contained a treasure trove of insights for our spiritual life. I purchased a copy of Mary, Mother of Apostles. Now I am underlining the whole book! It is about "Christ lives in me;" it is about salvation beyond our wildest dreams. It is a book you will spend a lifetime with. If you want to know why Mary is about Jesus, this is the book for you. If you already have devotion to Mary, be prepared to wonder if you really did until now.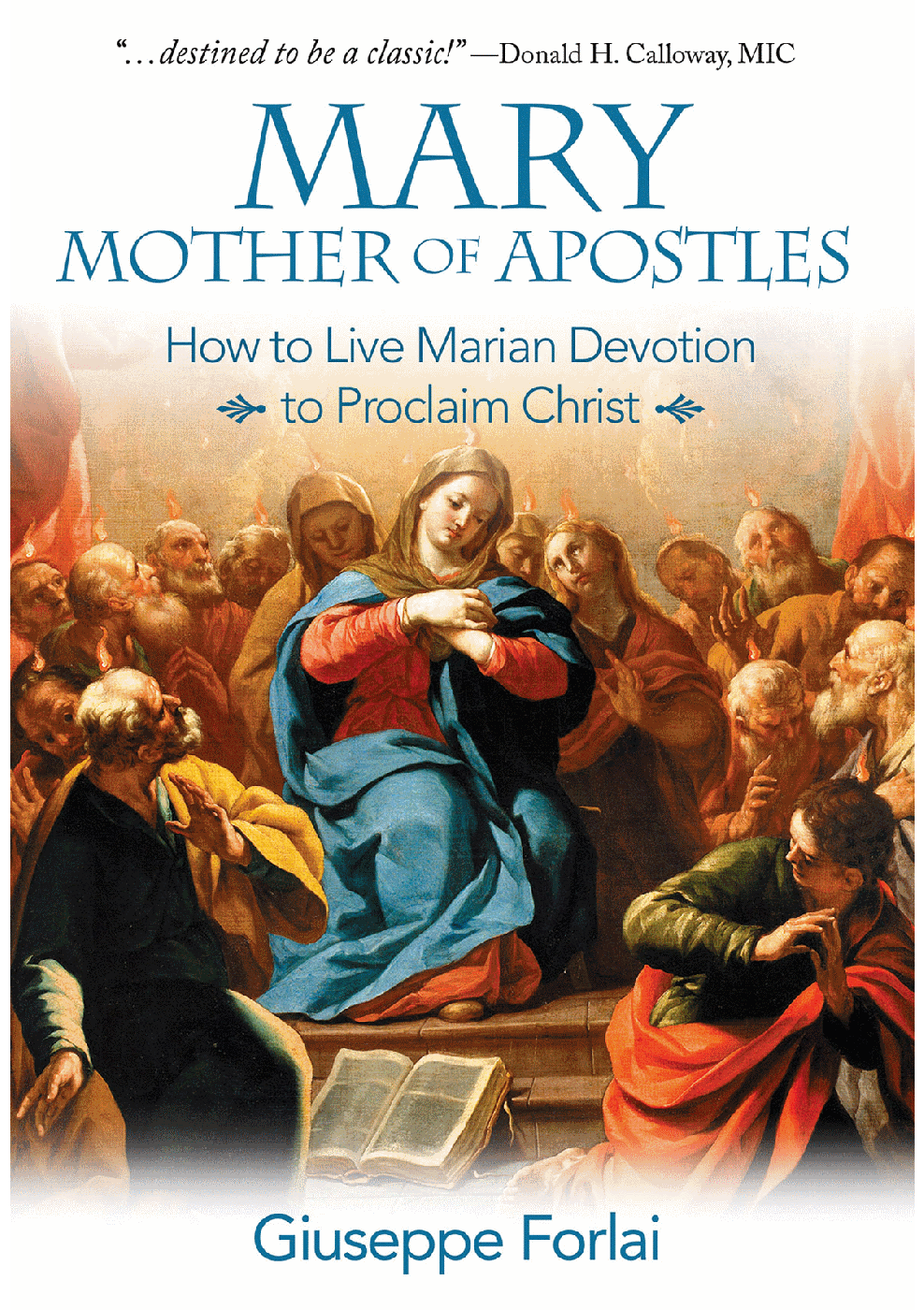 I also began realized this was not a book to read alone. Each sentence opened new horizons of the meaning regarding Mary's motherhood. Her motherhood was that wonder of a "yes" pronounced in full not only to God but also to us, until Christ is formed in us. St. Paul wrote; "My dear children, for whom I am again in the pains of childbirth until Christ is formed in you" (Gal. 4:19). After just a quick read through this book I have my suspicions that Paul picked up that saying from Mary.
In only one Facebook invitation to join me for a Zoom Book Club, twelve participants signed up. During my hour of adoration, the idea of a guide took form. Along with a copy of the book a reading guide was sent out to participants with a date for our first weekly Zoom book club.
Recently Sr. Julia wrote this quote from the book on Facebook: At the cross "Mary no longer gives her Son to the world. Instead, he gives her to the Church in the person of the disciple. In this we find the greatest example of Mary's love. When she no longer has anything to give, she allowed herself to be given by God to another. This is an incredibly profound mystery." Today, stand next to Mary at the foot of the cross. Each one of us is the "beloved disciple" ... so that Mary, the Mother of the Church is in reality Mary, the Mother of me!
Here are some of my favorite quotes (I have underlined most of the book). This book has helped me to focus on Jesus during these times of quarantine and facemasks, incessant hand washing (which usually reminds me of Hamlet's mother). As I meditate on each passage in preparation to share with the book group, new insights arise.
The risen Jesus still incarnates himself, still gives himself in the Eucharist until the end of time, healing ills even today. He still speaks to us as to disciples – weeping, suffering, praying, loving without interruption. This is possible because I freely offer myself to him, saying, 'Lord, I am sad, come yourself to live your sadness in me. I am consoled. Come in me to live your gratitude to the Father…' A well lived Christian existence is that of the baptized in whom Christ relives all of his mysteries.

The Holy Spirit works this marvelous exchange that makes us contemporaries of Jesus." This is not due to our effort or strength, "earthly events of my life are changed into Jesus' and his eternal and glorious mysteries are exchanged with mine. We stand before a marvelous reality that makes us exclaim with St. Paul, 'It is no longer I who live, Christ lives in me' (Gal. 2:20).
We still patiently bear the burden of the old self while we are here on earth. We live in continual surrender and conversion.
Mary always entrusted and abandoned herself into the hands of God. Her trust grew as she closely followed the events of her son's life in a crescendo of abandonment that reached its summit on that day of Calvary. Mary grew in the grace she already possessed. St John Euedes spoke of the Sacred Hearts not in the plural but in the singular -- the Sacred Heart of Jesus and Mary. Little by little as we offer the Master hospitality in our inmost being, we arrive, without even realizing it, at the point where we ourselves are the guests, nourished and hidden in God (Col 3:3).
Download the free Mary, Mother of the Apostles Book Club Reading Guide.
---
Copyright 2020 Sr. Margaret Kerry, FSP
Image by Nheyob - Own work, CC BY-SA 3.0, Wikimedia Commons
About the Author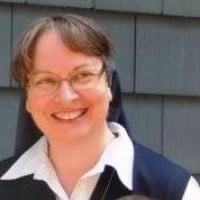 A Daughter of St. Paul for 40 years Sr. Margaret continues to pursue new ways to proclaim the Gospel: sharing the Pauline Charism with the laity, writing books (St. Anthony of Padua: Fire & Light; Strength in Darkness: John of the Cross; Prayers for the New Evangelization), & through direct evangelization. She is available for workshops on the Vocation & Mission of the Laity, Media Literacy, and The New Evangelization. mkerry@paulinemedia.com