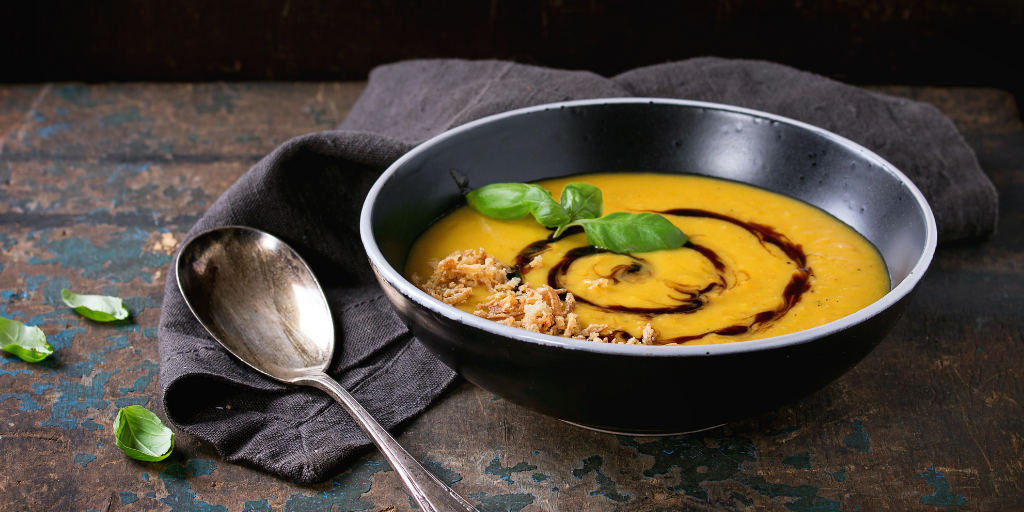 Margaret Rose Realy, Obl. OSB, shares a recipe for hearty soup using ingredients packed with autumn flavor.
Measurements for this soup need not be exact; a little short on squash? Add a bit more sweet potato. Too thick? Add another cup of water with bouillon paste. Take note that one step in the preparation of this soup needs to be done the day before (or early in the morning).
Buttercup Squash and Sweet Potato Soup
INGREDIENTS
1 tbl butter
1 tbl vegetable oil
1 small sweet onion roughly chopped, about 1 ½-2 cups (if using smaller, more intense flavored onions cut by half)
1 ½ tsp ginger paste, more if you like but with care — it will quickly overpower the soup.
5 c cooked buttercup squash*, one rather large squash
3 c peeled and cubed sweet potatoes, two medium usually
1 ½ c peeled and cubed firm flesh potato, about 3 small or 1 large
6 (or if needed 7) c water, hot but need not be boiling
2 tbl vegetable or chicken bouillon paste. (I've found that packaged stock or broth lack flavor, and bouillon cubes seem bitter and too salty.)
DIRECTIONS
*The day before: Wash and pierce top of squash and place in a baking dish with about 1" of water. Bake at 375º for about 1 ½ hrs. It needn't be soft all through since it will continue to cook in the soup. Let cool. Cut in half, remove seeds and skin.
Skin and cube potatoes. Set aside.
Heat butter and oil in a fairly large stock pot over med-high; add onions and sauté until slightly tender. Stir in ginger paste until well mixed.
Dissolve bouillon paste in some of the hot water.
Dump all remaining ingredients into stock pot, stir to combine, bring to a boil, and then simmer for about 30 minutes — or until potatoes are tender.
CAREFULLY blend soup until smooth. I use an immersion blender, some folks, a potato masher or food processor.
If the soup is thick and pasty, whisk in another cup water with dissolved bouillon paste.
As a main course, this soup will serve about 6-8, especially with a side of warm crusty bread. As a side for lunch, nearly 10! It freezes well, but not long … as is the case with most creamy soups, maybe about 6 weeks is all.
Click to tweet:
For #Meatless Friday, try this hearty soup made from ingredients packed with autumn flavor. #catholicmom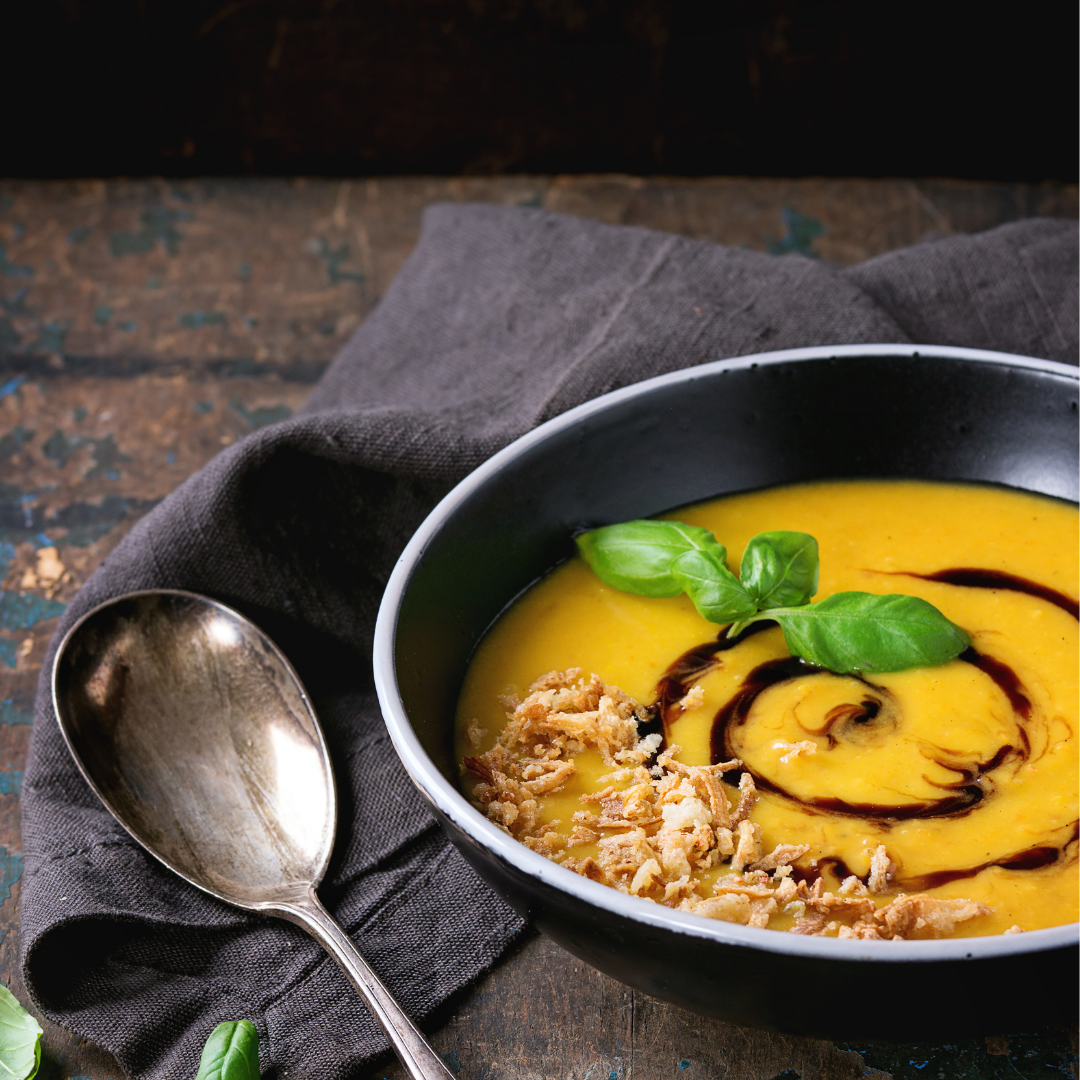 ---
Copyright 2021 Margaret Rose Realy, Obl. OSB
Images: Canva Pro
About the Author