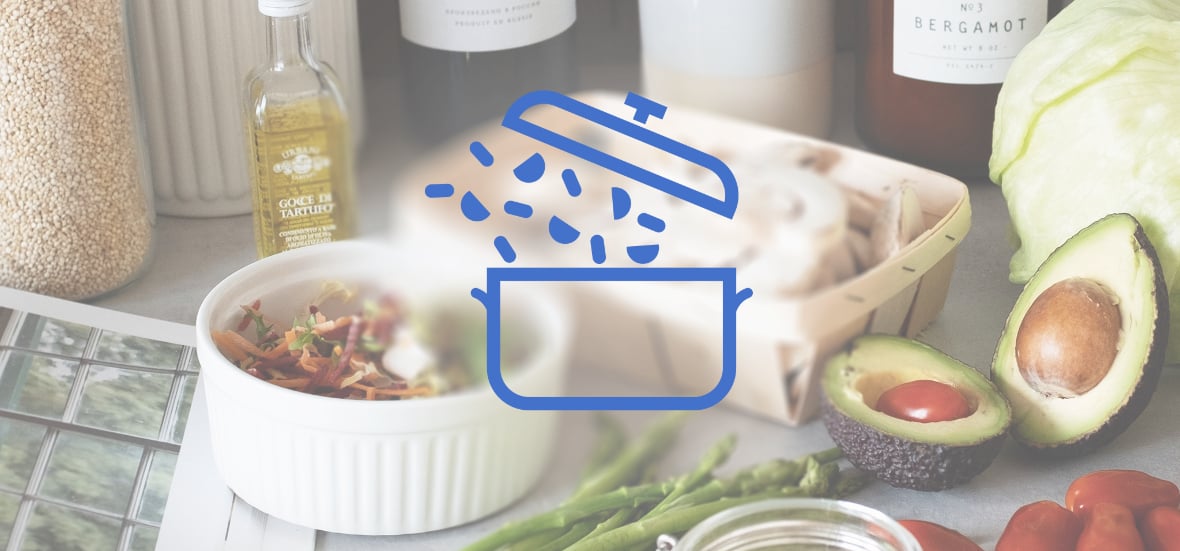 Barb Szyszkiewicz shares a colorful, spicy, and nutritious shrimp dish that cooks in just minutes.
This shrimp dish calls for precooked shrimp, but you can also make it using raw shrimp if that's what you have on hand. Season the shrimp as directed in the recipe, then sauté them in oil before adding vegetables. Remove cooked shrimp to a bowl, cover, and proceed with the recipe from there.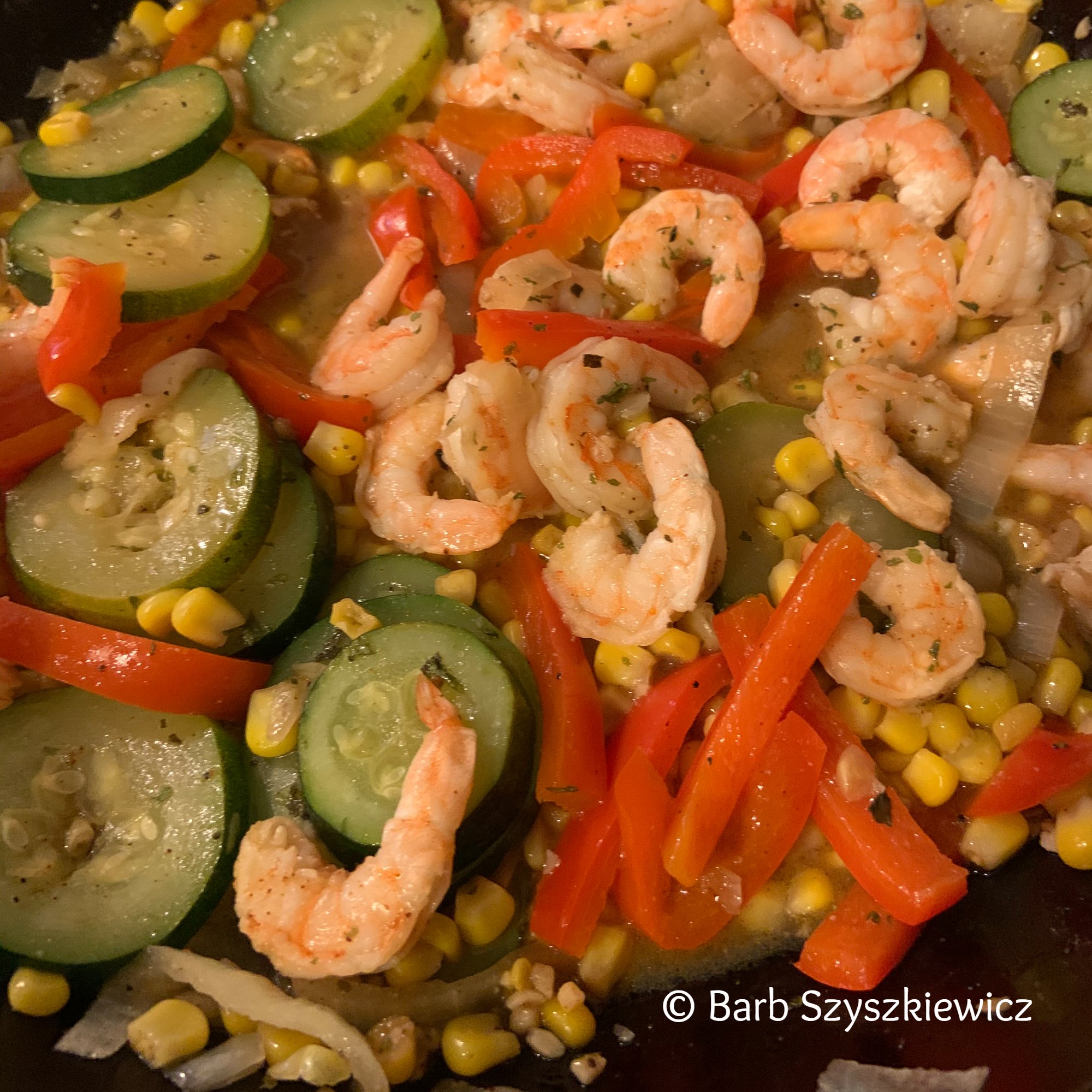 Cajun Shrimp and Vegetables
Makes 4 servings
1 lb. medium cooked shrimp
1 1/2 cup onion, sliced
1 1/2 cup red bell pepper, sliced
1 1/2 cup zucchini and/or yellow squash, sliced 1/4 inch thick
1 1/2 cup frozen corn
4 cloves garlic, minced
1 cup white wine
2 to 3 tbsp olive oil
2 tbsp Creole seasoning, divided (reserve 1/2 tbsp)
1/2 tsp dried basil
1 tsp salt
1/2 tsp black pepper
2 tsp dried parsley
Defrost and drain shrimp. Pat dry and season with 1/2 tbsp Creole seasoning
Sauté onion until softened. Add garlic and cook 2 minutes, then add pepper and zucchini and cook until they begin to soften. Add corn, wine, and seasonings except parsley.
Cover and cook 10 minutes.
Stir in seasoned shrimp. Cover and simmer 3 minutes. Sprinkle with parsley before serving.
Serve over rice or pasta, or with cornbread.
CLICK TO TWEET
For #MeatlessFriday try colorful, spicy Cajun Shrimp and Vegetables. #catholicmom
For the Creole seasoning, I like to use the recipe CatholicMom contributor and Louisiana native Karen Ullo shares frequently with her Meatless Friday recipes. It makes just about 6 tbsp of seasoning, and is easy to put together with spices you probably already have in your pantry.
Eileen's Creole Seasoning:
2 tbsp salt
1 tbsp ground red pepper
1 tbsp chili powder
1 tbsp garlic powder
1 tsp black pepper
Place all ingredients in an empty spice bottle and shake to combine.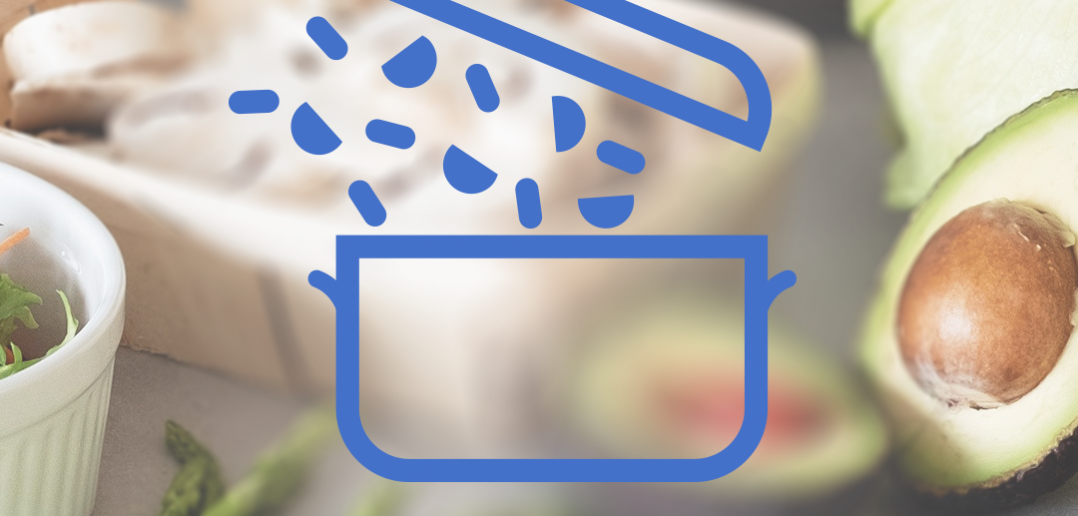 ---
Copyright 2020 Barb Szyszkiewicz
Image copyright 2020 Barb Szyszkiewicz. All rights reserved.
About the Author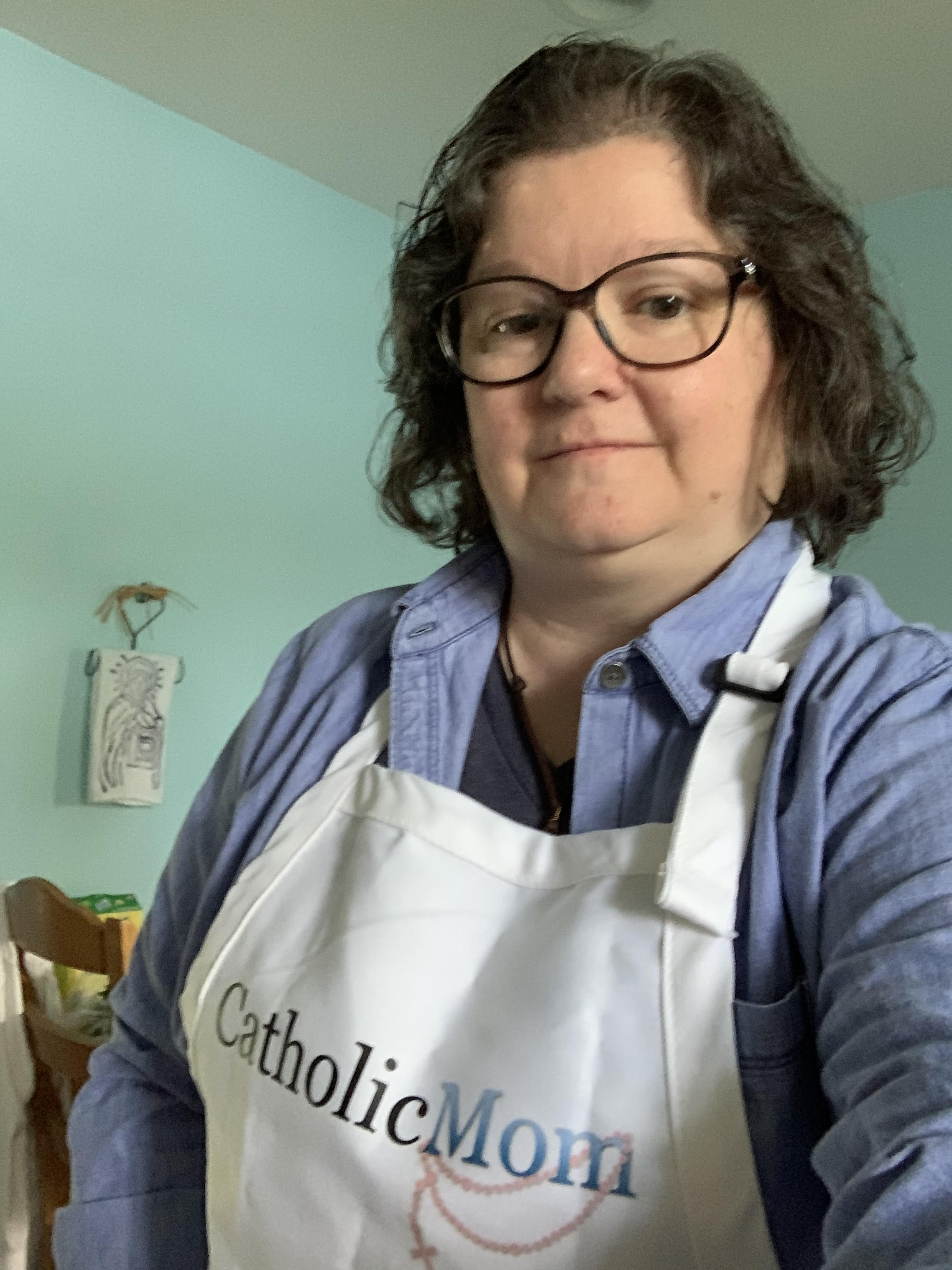 Barb Szyszkiewicz is a wife, mom of 3 young adults, and a Secular Franciscan. She is editor at CatholicMom.com. Barb enjoys writing, cooking, and reading, and is a music minister at her parish and an avid Notre Dame football and basketball fan. Find her blog at FranciscanMom and her family's favorite recipes with nutrition information for diabetics at Cook and Count. Her booklet, The Handy Little Guide to Prayer, is available now from Our Sunday Visitor.