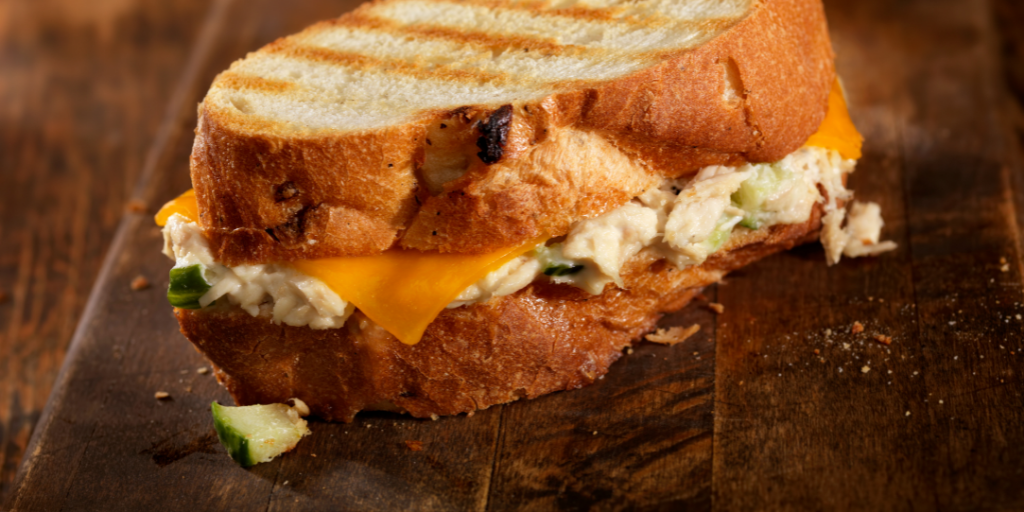 Betsy Kerekes shares ideas for a Meatless Friday meal so easy, her kids can make it.
This recipe is easy enough for my 9-year-old to follow. It's as simple as making a grilled cheese sandwich on the stove, but with added ingredients.
Tuna melts and grilled cheese require confidence in your child's ability to not burn the food and his or her self, but are otherwise hard to mess up. The challenge comes in the flipping without spilling. Skill comes with practice, so I say take your lumps (sometimes literally with an extra-large tuna clump) with confidence that your child will improve.
My 3-year-old prefers a simple grilled cheese, which my daughter can easily make for him and cut into shapes, which he loves. On the whole, this is an easy meal for kids to make and picky eaters to enjoy.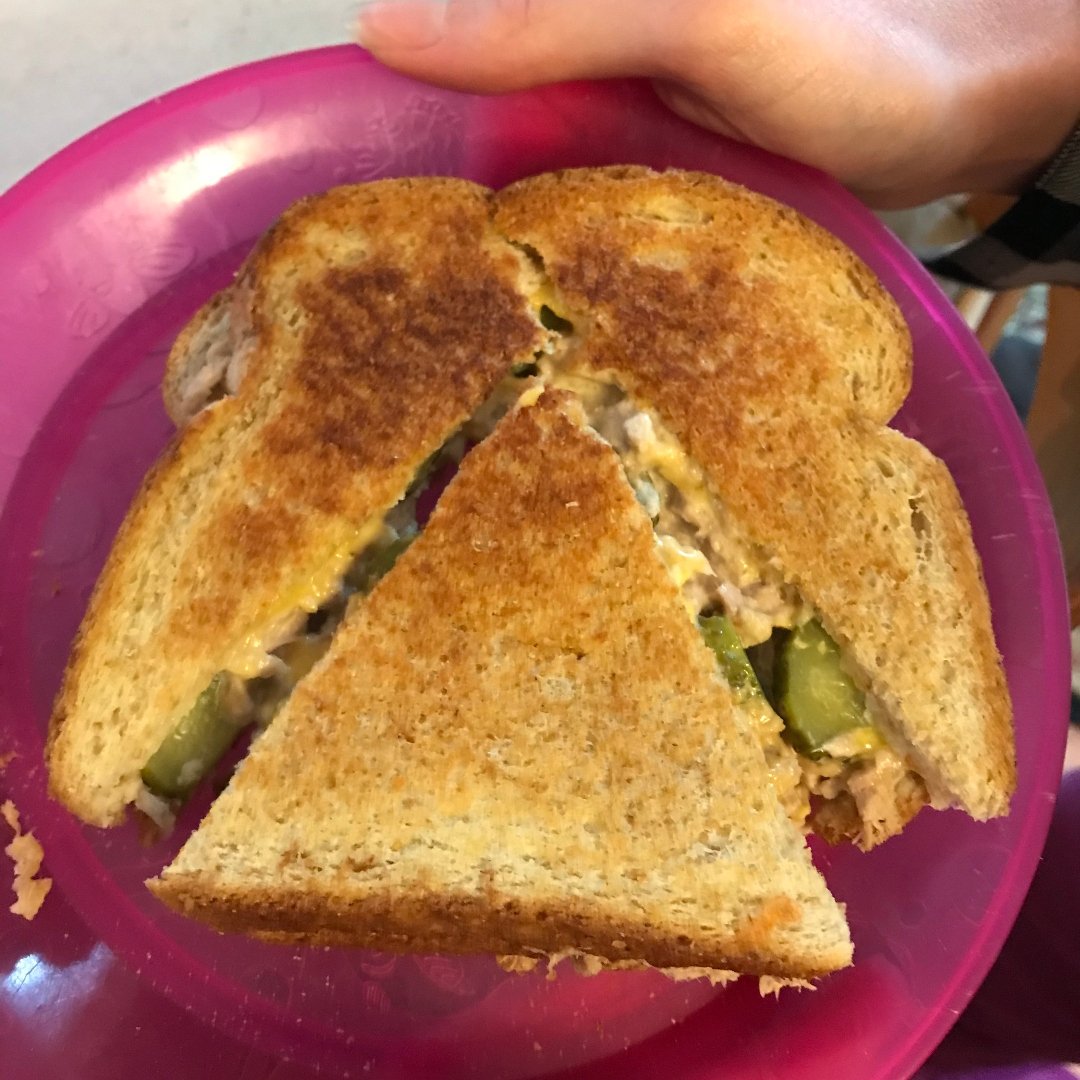 Click to tweet:
For #MeatlessFriday, try these tuna melts: as simple as making a grilled cheese sandwich. #catholicmom
Cheesy Tuna Melts
Ingredients:
Sliced bread of your choosing
Several cans of tuna depending on the number of eaters
Mayo
Cheese
Butter
Optional veggies:
Pickles
Tomatoes
Lettuce (after the fact)
Avocado (also after the fact)
Grilled or sautéed onions
Sliced hardboiled egg is also a tasty addition.
Anything else your heart desires (or is lying around your kitchen).
Making it:
Mix tuna and mayo in a bowl to the desired consistency.
Line up your bread, buttered or mayo-ed on one side. We once lathered the outside of the bread with mayo when we were low on butter, and that tasted just as good, possibly even better, than butter.
Some people put butter in the frying pan as well as on the bread. Dealer's choice.
Having a production line helps. Get the bread in the pan, put the cheese on to get it melting, add the tuna/mayo mix and any other toppings, slap the other buttered slice of bread on top, butter side out, of course.
Then it's just a waiting and watching game of lifting the corner of the sandwich to check for a good browning before flipping. Parental discretion is advised as to whether or not you need to help with this part.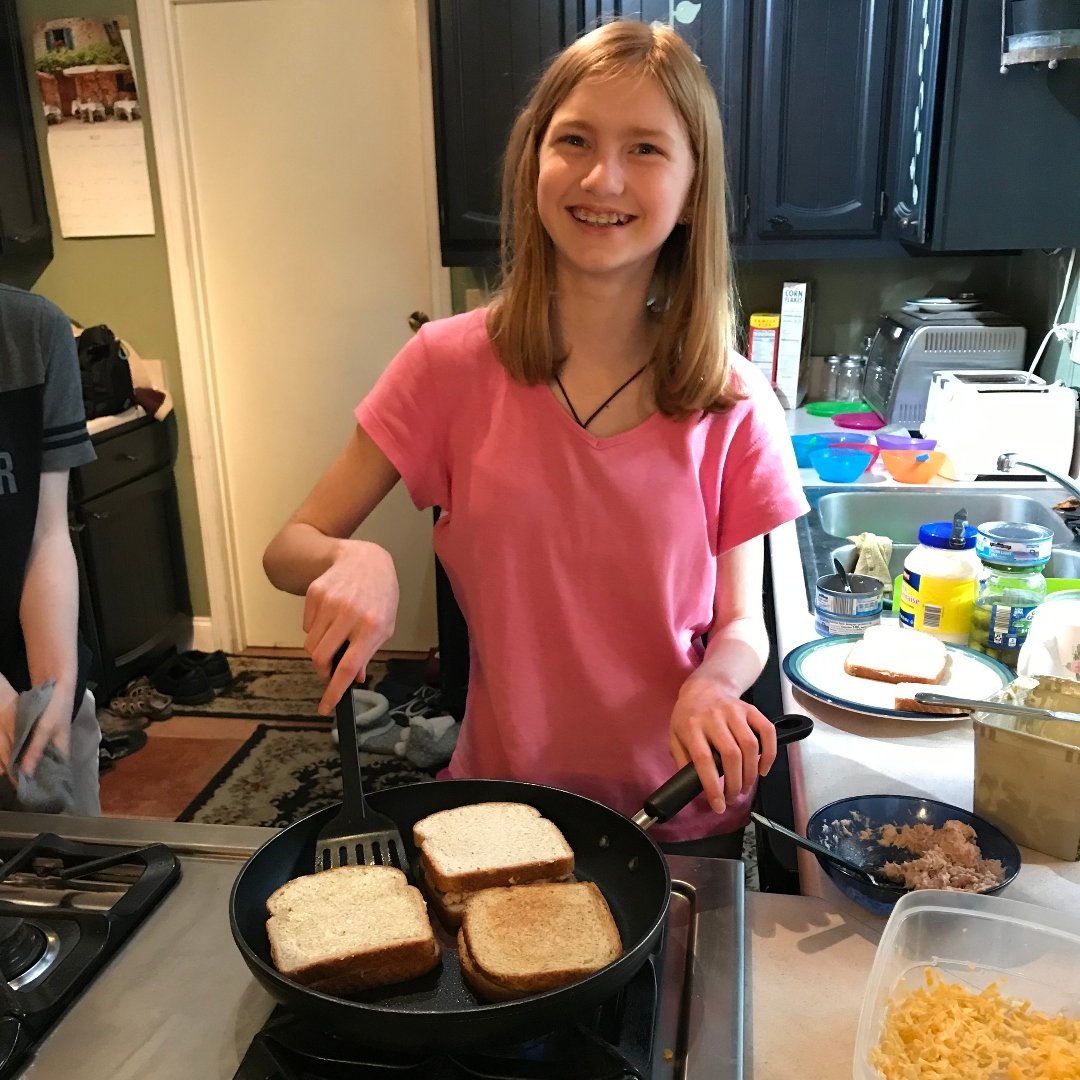 ---
Copyright 2021 Betsy Kerekes
Images: Canva Pro; all others copyright 2021 Betsy Kerekes, all rights reserved.
About the Author