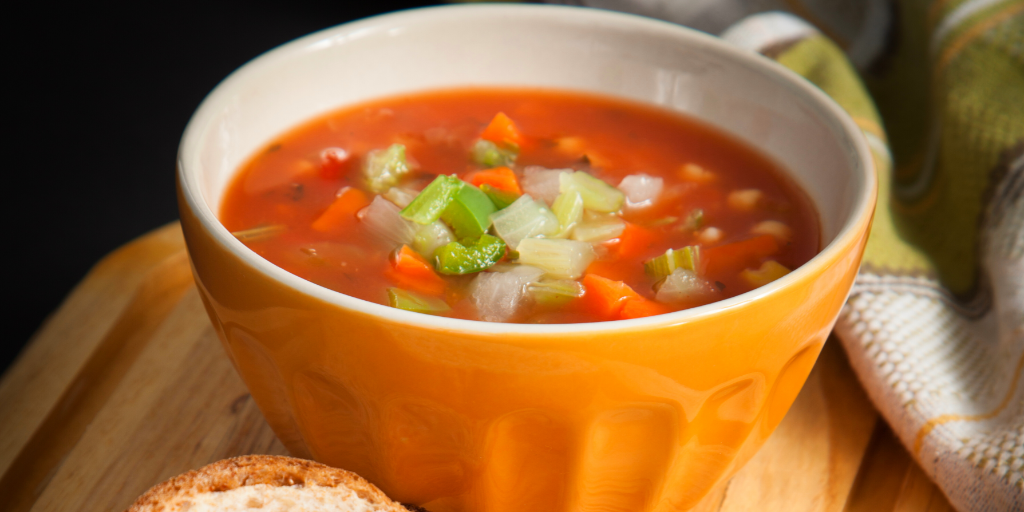 Cathi Kennedy shares a recipe for a freezer-friendly vegetable soup her family enjoys all year long.
---
This soup is nutrient-dense and delicious! It's on regular rotation in our home all year long. It freezes well too!
Helpful tip: to cut down on prep, I purchase my carrots, onions, and celery already diced up from Trader Joe's! A huge timesaver!
Garden Vegetable Quinoa Soup
(recipe adapted from Budget Bytes website)
INGREDIENTS
1 Tbsp olive oil
1 yellow onion
4 cloves garlic
3 carrots
3 ribs celery
2 cans fire-roasted diced tomatoes
1/2 tsp dried basil
1 tsp dried oregano
1/2 tsp smoked paprika
Freshly cracked black pepper
1 cup quinoa, uncooked
4 cups vegetable broth
2 cups water
1 6-oz. bag of baby spinach or kale
INSTRUCTIONS
Mince the garlic and dice the onion. Add the olive oil, garlic, and onion to a large pot and sauté over medium-low heat until the onions are soft and transparent.
While the garlic and onion are cooking, wash and peel the carrots, then slice into 1/4-inch rounds. Wash the celery and slice into 1/4-inch pieces. Add the carrots and celery to the pot and continue to sauté until they just begin to soften (about 5 minutes).
Meanwhile, rinse quinoa well with cool running water in a wire mesh sieve. Add quinoa, diced tomatoes (with juices), and spices to the pot.
Add the broth and water to the pot, cover, and turn the heat up to medium-high. Allow the soup to come to a boil, then turn the heat down to low and let simmer for 25 minutes (make sure it's simmering the entire time, turning the heat up just slightly if it stops).
After simmering for 25 minutes, the quinoa should be slightly translucent and tender. If not, let simmer a few minutes longer. Stir in spinach/kale until heated through. Adjust the seasonings if necessary before serving.
Click to tweet:
For #MeatlessFriday try this freezer-friendly, nutrient dense vegetable soup. #CatholicMom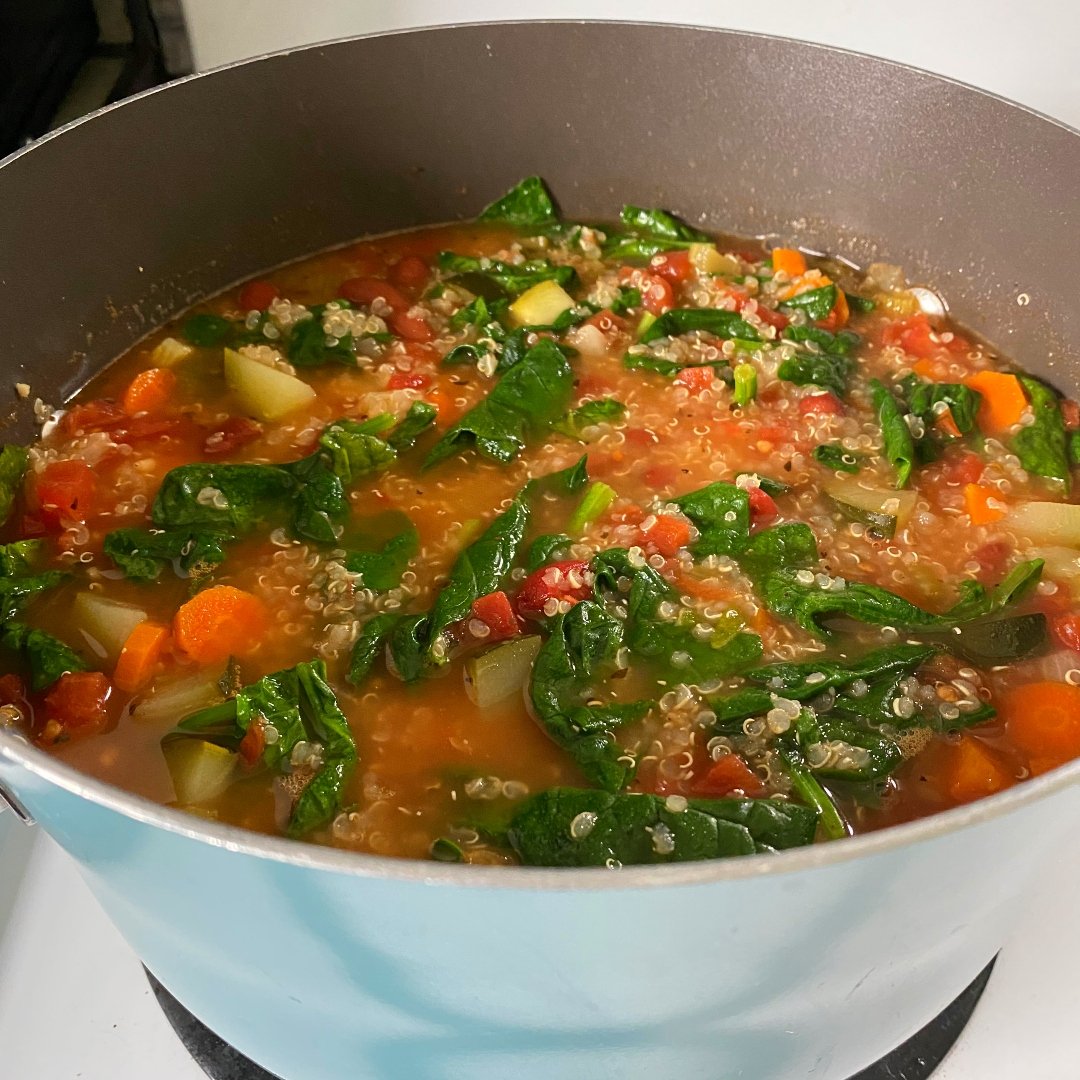 ---
Copyright 2023 Cathi Kennedy
Images: (top) Canva; (bottom) copyright 2023 Cathi Kennedy, all rights reserved.
About the Author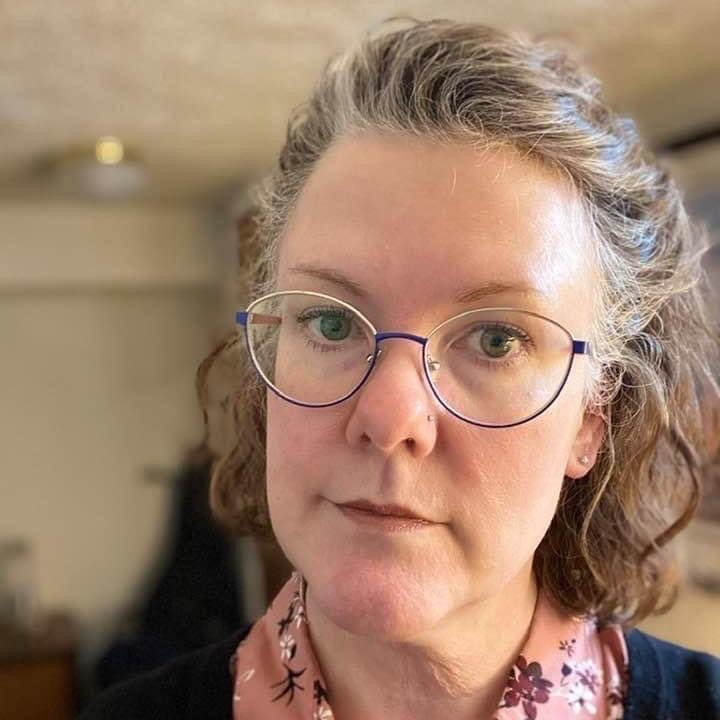 Cathi Kennedy is passionate about building relationships. At the University of Notre Dame, she advises graduate students for the Mendoza College of Business. An impassioned writer, voracious reader, and aspiring knitter married to a musician and mom to two amazing sons, Cathi is a convert to Catholicism. She seeks to learn something new about her faith every day.