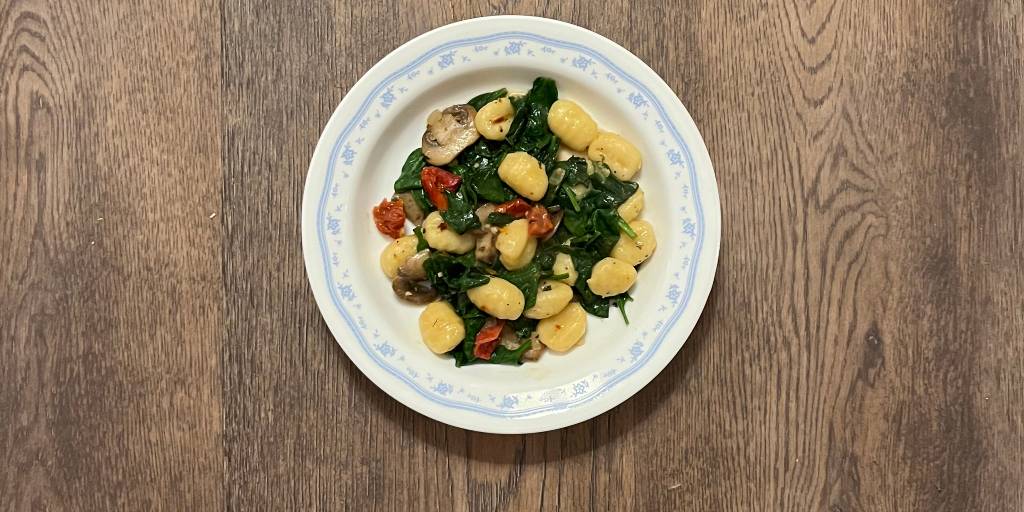 For Meatless Friday, Barb Szyszkiewicz offers a recipe for a light, quick-cooking gnocchi and vegetable combo. Download the printable recipe card!
---
I found a recipe that featured gnocchi, spinach, and sun-dried tomatoes … and a whole cup of heavy cream, plus more than two cups of cheese. But I couldn't get any heavy cream at the supermarket that day, and I really didn't want anything that heavy anyway. So here's my much-lighter version, which can even be dairy-free if you substitute olive oil for the butter.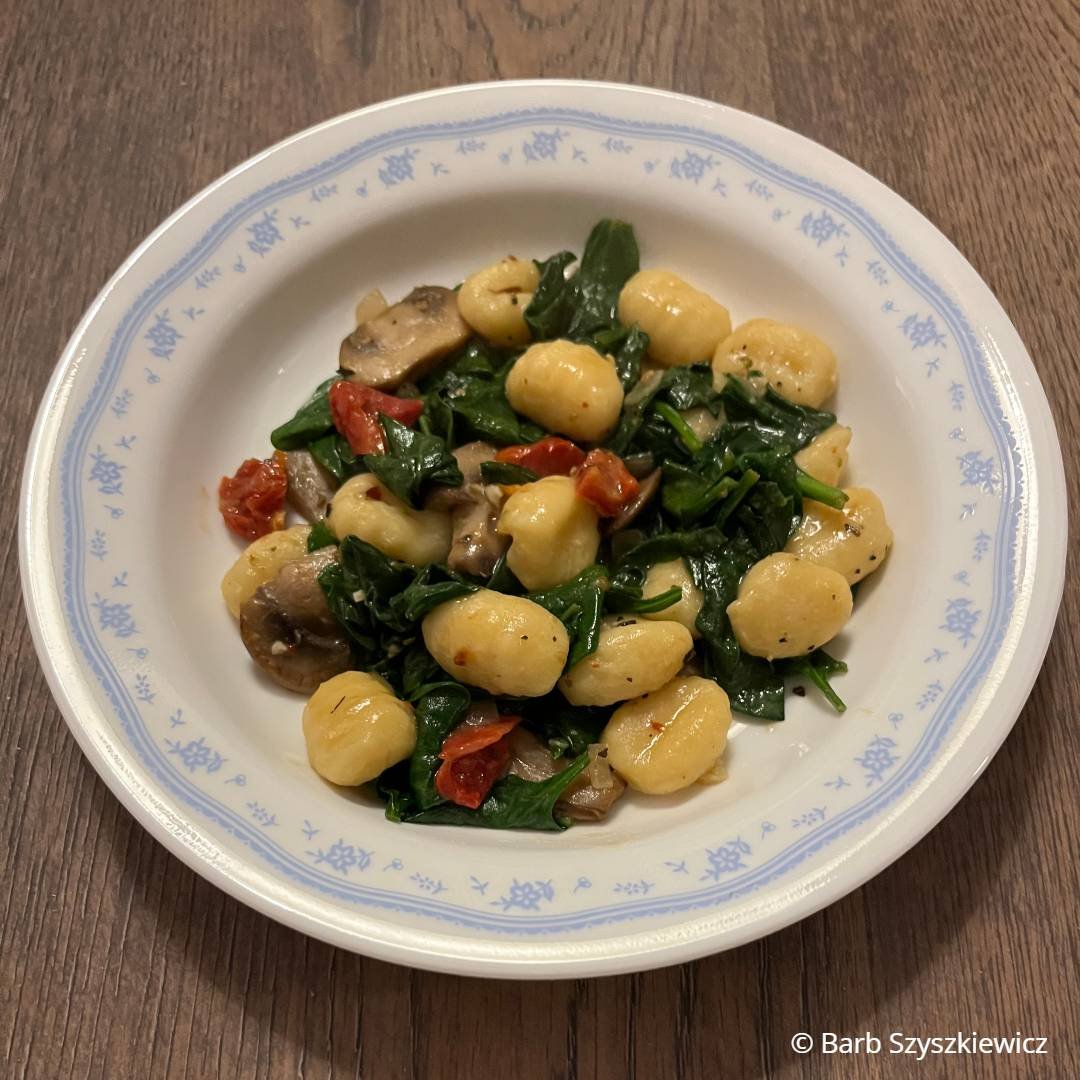 Gnocchi with Spinach and Sun-Dried Tomatoes
Makes 2 servings; recipe can be doubled

10 oz. frozen gnocchi, boiled and drained (reserve 1/2 cup of the cooking water)
1/2 tbl each butter and olive oil (or all olive oil to make this dairy-free)
1/4 cup onion, chopped
1 cup sliced baby bella mushrooms (about 4 oz)
3 cloves garlic, minced
1/4 cup sun-dried tomatoes, drained and diced
1/2 tsp dried basil
1/4 tsp dried oregano
1/8 tsp black pepper
pinch of rosemary
1/2 cup chicken broth (or vegetable broth)
1/4 cup dry white wine
5 oz. baby spinach

While the pasta is cooking, add butter and olive oil to a hot skillet. Cook onion and mushrooms until they begin to soften, around 5 minutes.
Add garlic and sun-dried tomatoes; cook 2 minutes.
Add seasonings, broth, wine, and cooked gnocchi; cook 2 minutes.
Add spinach. Cook and stir until spinach cooks down. If necessary, add small amounts of pasta water to the pan sauce.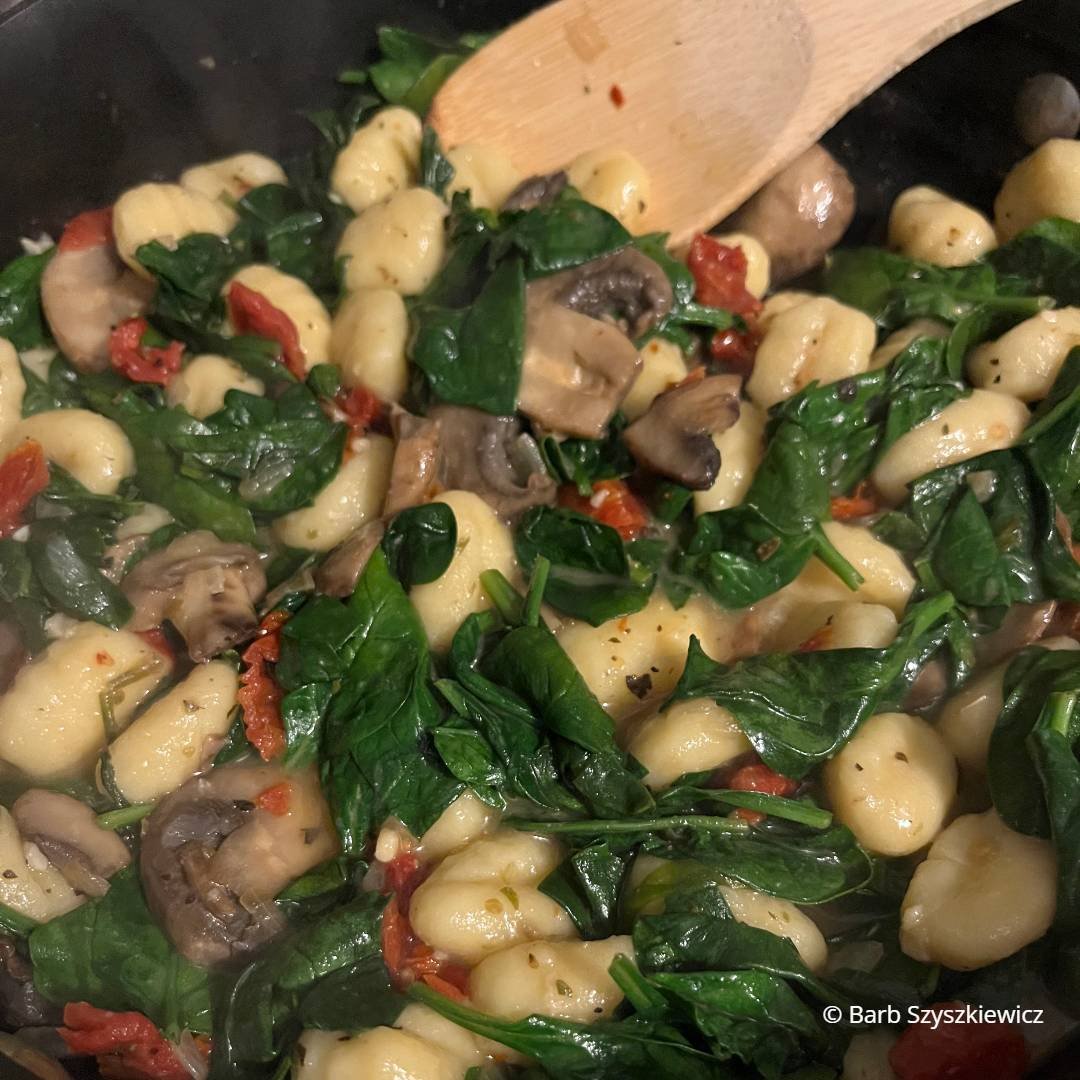 Click to tweet:
For #MeatlessFriday, try this light, quick-cooking gnocchi and vegetable combo. #CatholicMom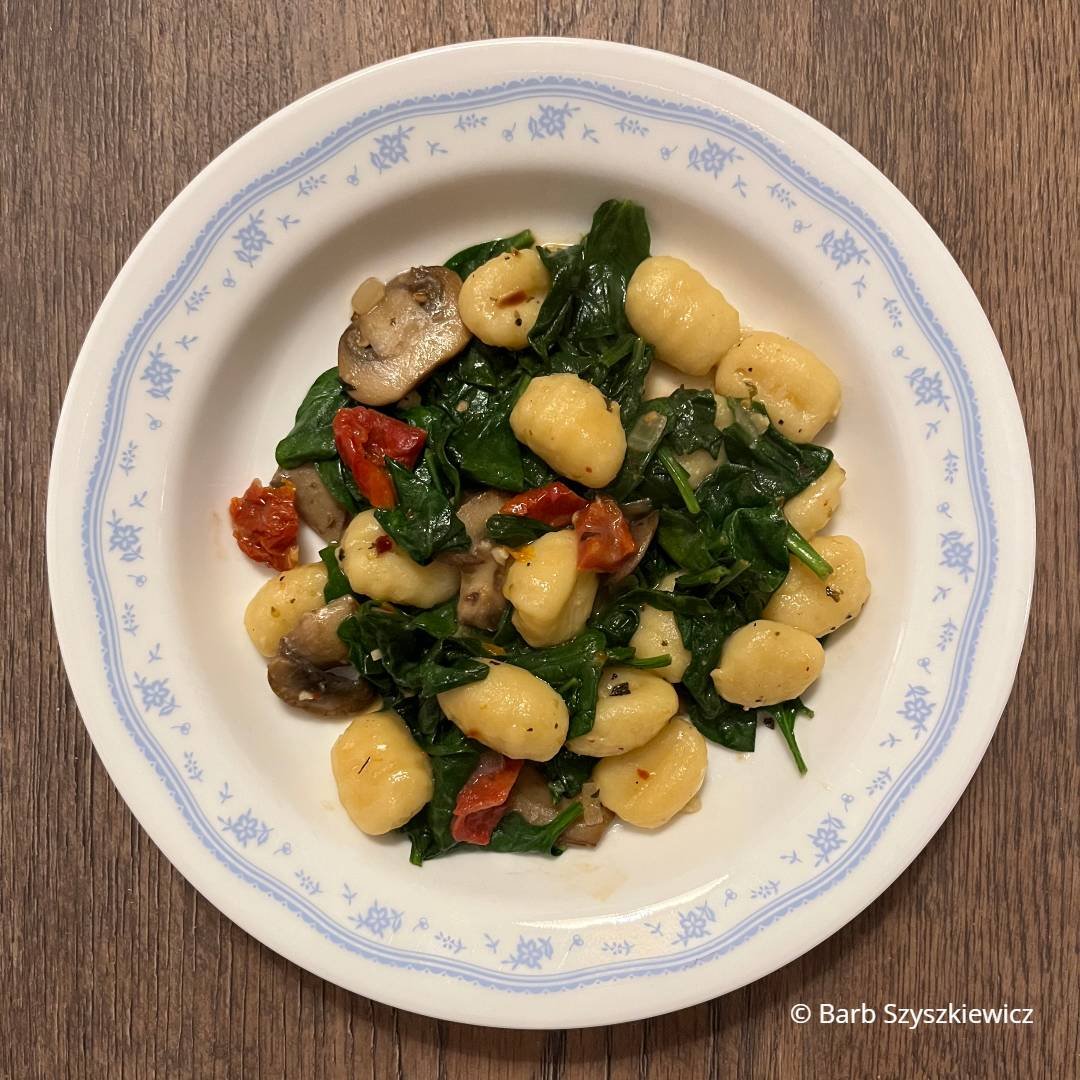 ---
Copyright 2023 Barb Szyszkiewicz
Images: copyright 2023 Barb Szyszkiewicz, all rights reserved.
About the Author