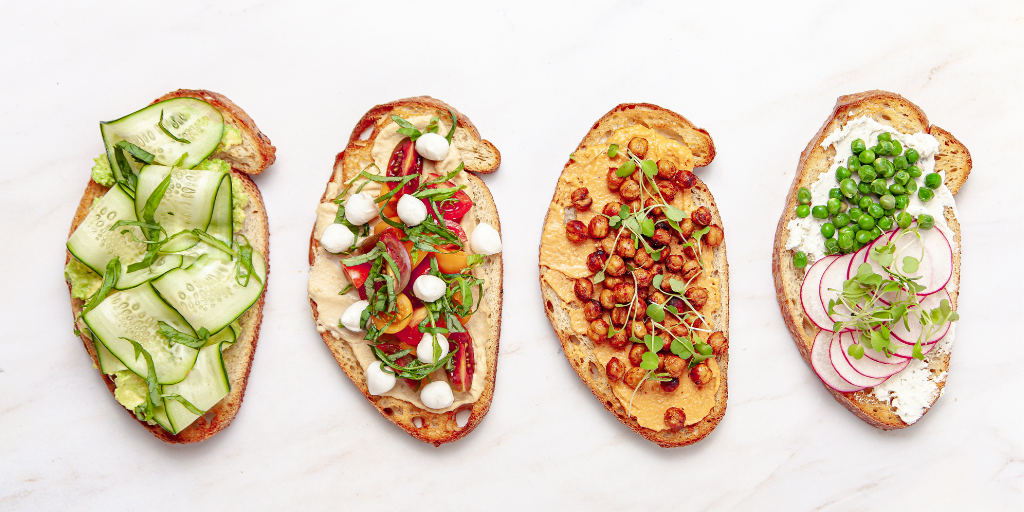 Jasmine Kuzner shares a tasty, healthy pizza recipe that can be made up with whatever you already have in your fridge.
---
When I was in college, I had a small grocery budget that had to be stretched through the week, and by Friday it was always crying out for mercy. So one evening, with a half-empty container of hummus, a handful of cheese, and four cherry tomatoes making up the contents of my shelf in the fridge, a hummus pizza was born. In the years after college, with a fridge and family of my own, hummus pizzas are still in the dinner rotation especially for meatless Fridays. These pizzas can dress up or down according to the tastes of your family. Add herbs and sauteed veggies to kick it up a notch, or keep it simple with just one or two toppings to please the picky eaters in your bunch.
Hummus pizzas can be prepared at a moment's notice for any size family, large and small. Enjoy!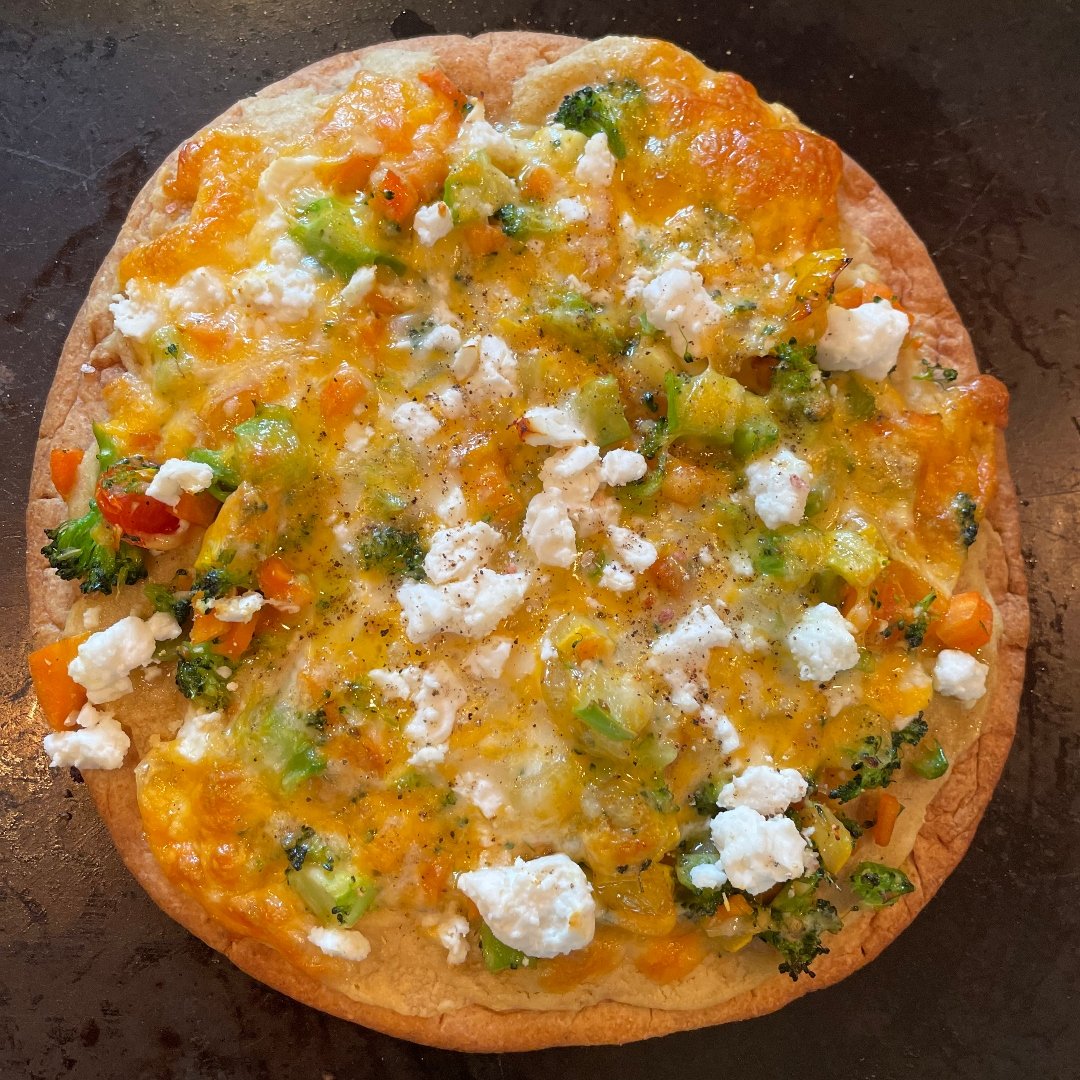 Hummus Pizza
Servings: 1 pizza, good for 1 – 2 people
INGREDIENTS
1 round of flat bread (or a good sized slice of panini toast, pita, or even halved french bread)
hummus, 2 – 3 TBSP per round/slice of bread
¼ cup shredded cheddar cheese (or any hard cheese)
2 TBSP feta crumbles (or any soft cheese)
chopped veggies and/or herbs (see note)
shredded carrots
cherry tomatoes, quartered
diced zucchini
finely chopped broccoli
chopped red onion (try pickled red onion for a kick!)
minced parsley
NOTE: Any favorite veggie or herb can be substituted. Tip: smaller veggie cuts make for a less soggy, crispier pizza.
DIRECTIONS
Preheat the oven to 425.
Pre-toast your bread. Place bread slices on a baking sheet and toast until the bread takes on some color, 3 – 5 minutes. Take out and set aside to cool slightly for 1 minute.
Spread 2 TBSP of hummus on each slice.
Depending on how big your pizza is, spread up to ¼ cup of chopped veggies and herbs evenly on top of hummus.
Top with shredded cheese and feta crumbles.
Place in the oven for 5 – 7 minutes until the cheese is melted and nicely browned. Let cool on the pan for a few minutes before you sink your teeth in and enjoy!
Click to tweet:
Hummus pizzas can be prepared at a moment's notice for any size family, large and small. #catholicmom
---
Copyright 2022 Jasmine Kuzner
Images: (from top): Canva; copyright 2022 Jasmine Kuzner, all rights reserved.
About the Author
Jasmine Kuzner is a wife and mother to two beautiful, quick-witted children, and is the Director of Religious Education at Saint Bernadette Church in Silver Spring, MD. She is also a consultant for the Saint John Paul II National Shrine. She holds an M.F.A. from the University of Maryland, College Park, and has been published in Humanum Review, Busted Halo, and Catholic Mom.