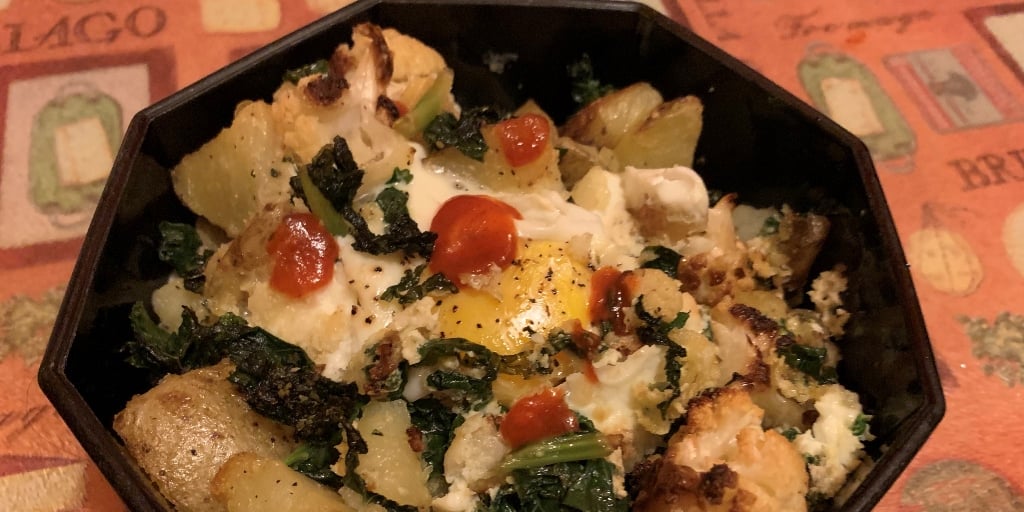 For Meatless Friday, Amanda Lawrence offers a healthy, flavorful vegetarian dinner option, done in under an hour.
This vegetarian dinner is ready under an hour.
Kale, Roasted Cauliflower, and Crispy Potato Bake
INGREDIENTS:
1 bunch of kale
1 cauliflower head
3 or 4 golden potatoes
1 yellow onion
2 cloves of garlic
2 eggs
Olive oil
Salt
Pepper
Hot sauce
Directions:
Preheat the oven to 450 degrees.
Heat a small pot of water to boiling.
Wash fresh produce.
Slice onion.
Mince garlic.
Medium dice potatoes.
Once the water is boiling, add the potatoes. Cook five to ten minutes, or until potatoes are fork-tender. Drain. Drizzle with olive oil and arrange evenly on the right side of a baking sheet.
While the potatoes boil, core the cauliflower and cut into florets. Drizzle with olive oil, season with a dash of salt and pepper, and toss together. Arrange evenly on the left side of the baking sheet. Roast for twenty-five minutes, or until cauliflower is brown and potatoes have crisped.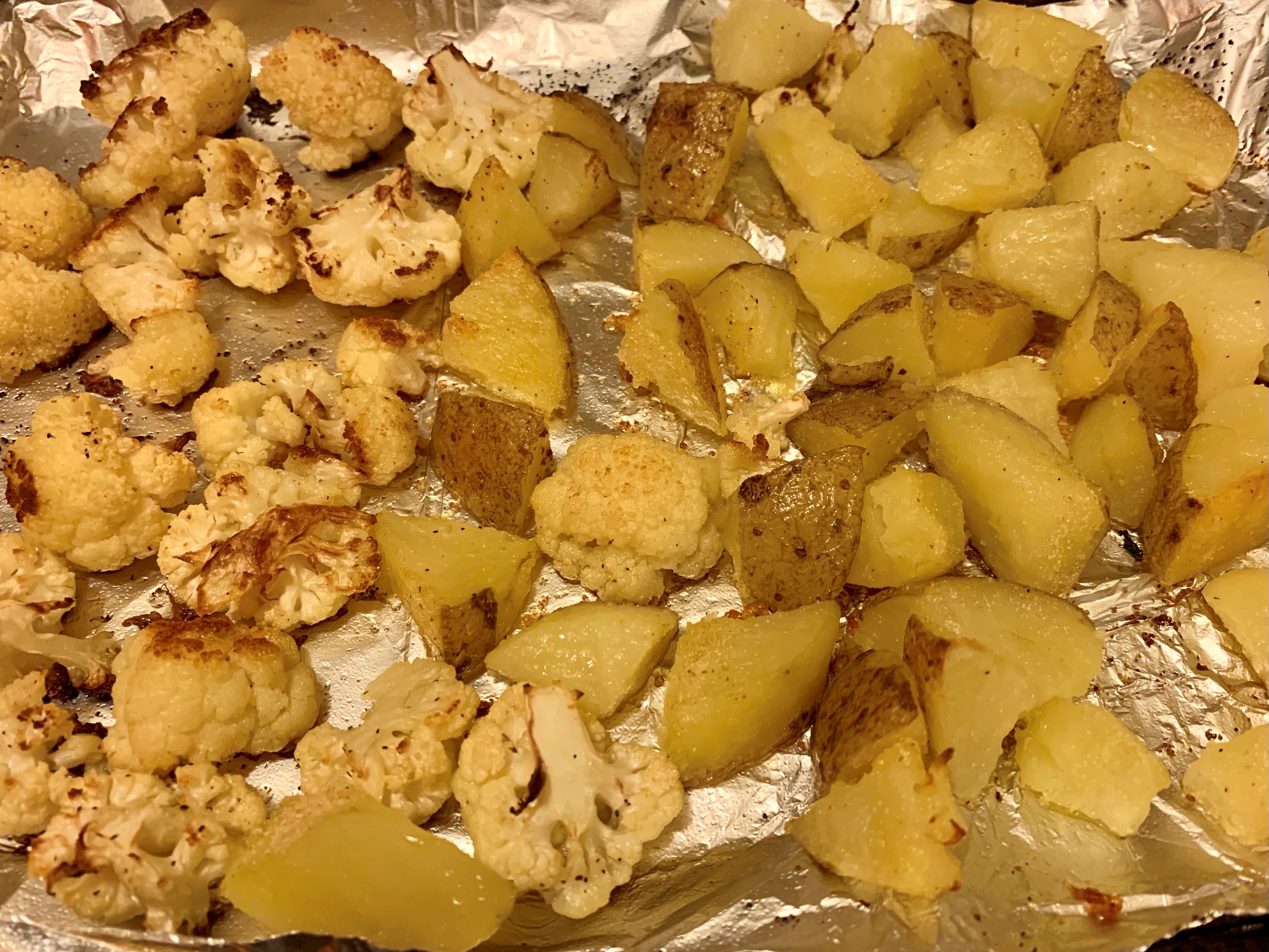 Separate the kale leaves from their stems. Discard stems. Roughly chop the leaves. Heat two tablespoons of olive oil in a medium-sized pan. Once hot, add onion and garlic. Cook for two minutes, or until soft and fragrant. Add chopped kale and a splash of water, stir together.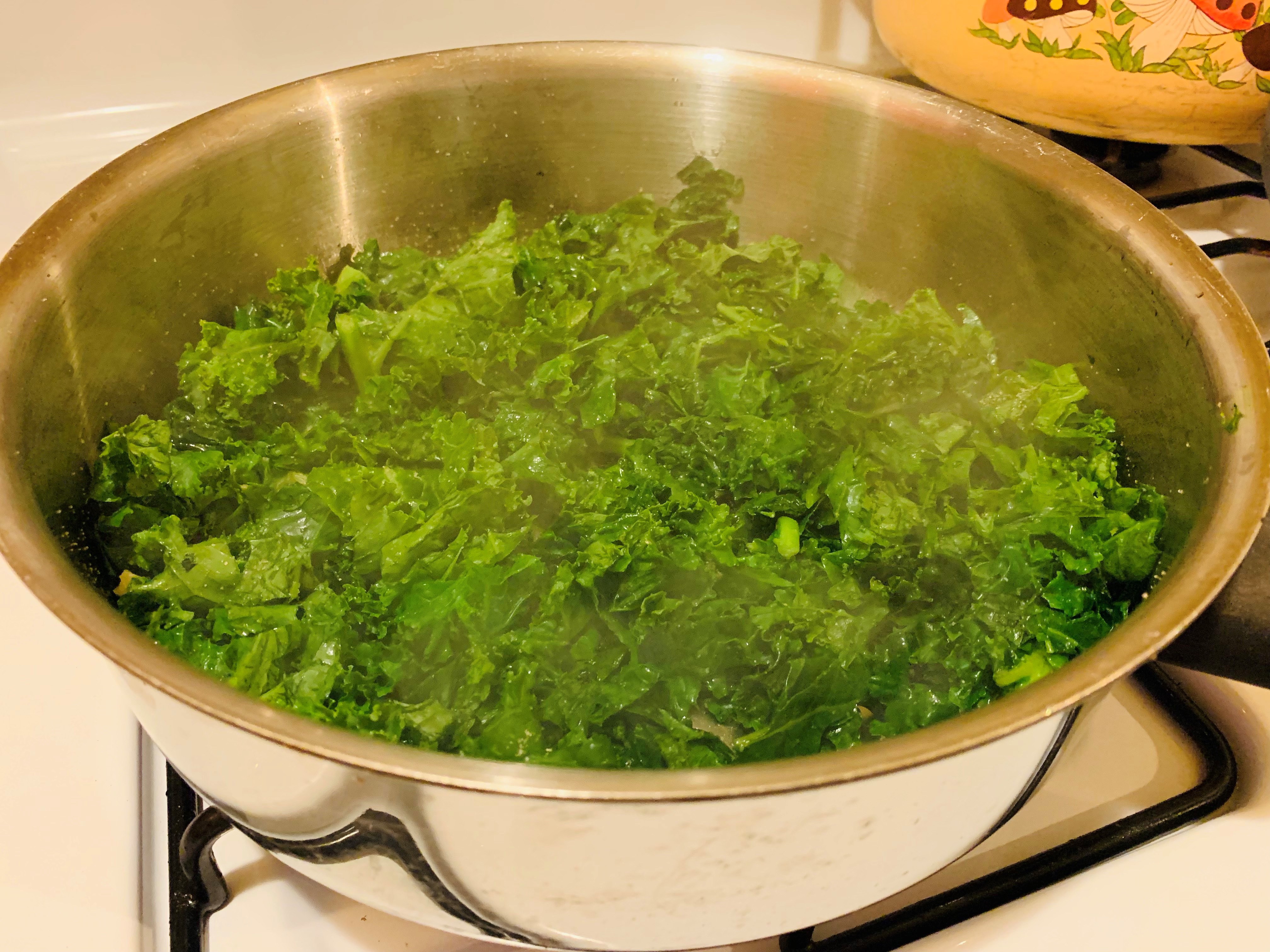 Sauté for about three to four minutes, or until the kale is wilted and water has absorbed. Turn off the heat. Add roasted potatoes and cauliflower. Stir to combine. Transfer the finished ingredients into a baking dish. Using a spoon, create two small wells in the center of the mixture. Crack an egg into each well; season with salt and pepper to taste.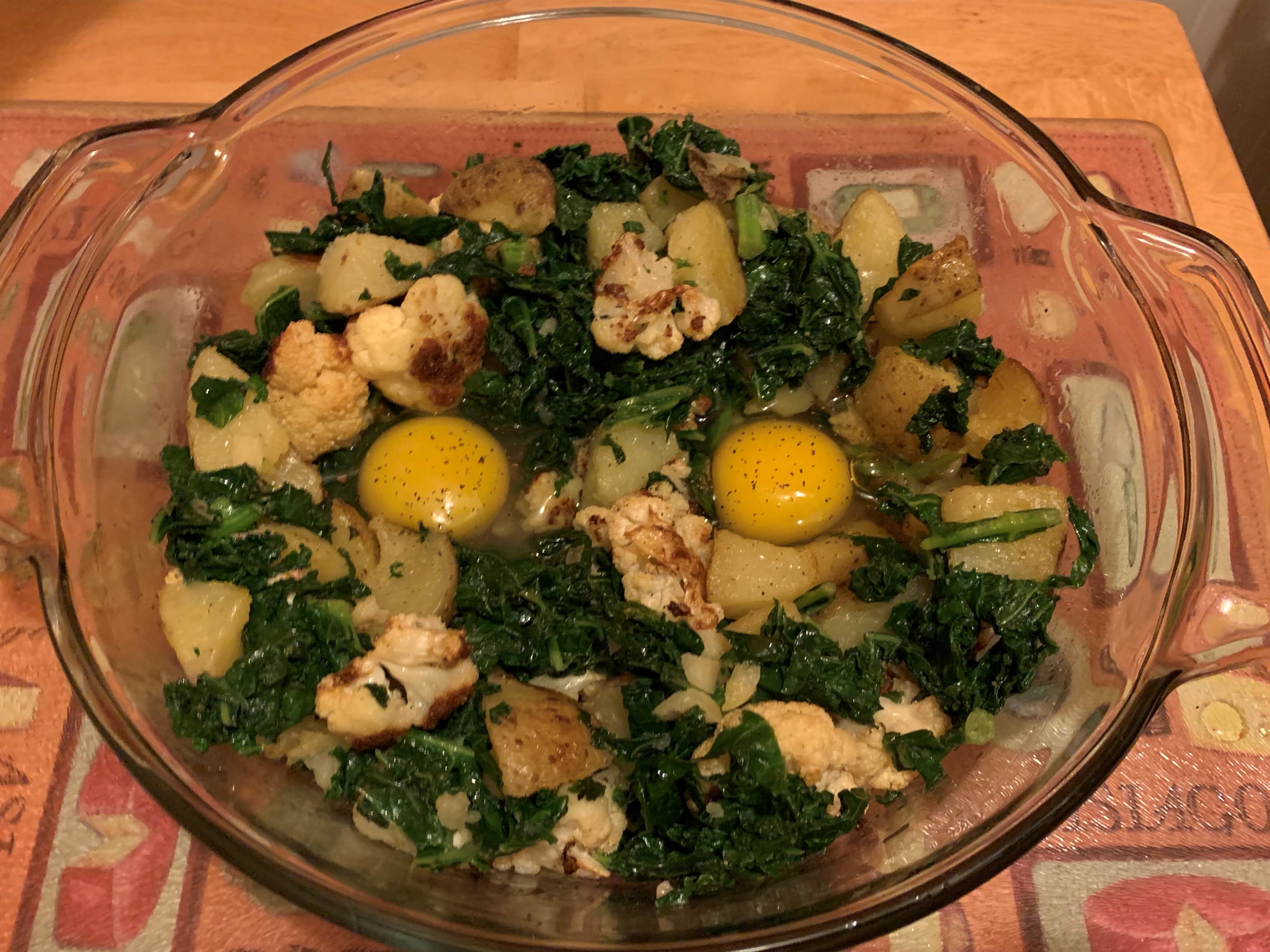 Bake five to ten minutes, or until the egg whites are set and the yolks are cooked. Remove from the oven. Let stand at least two minutes before plating.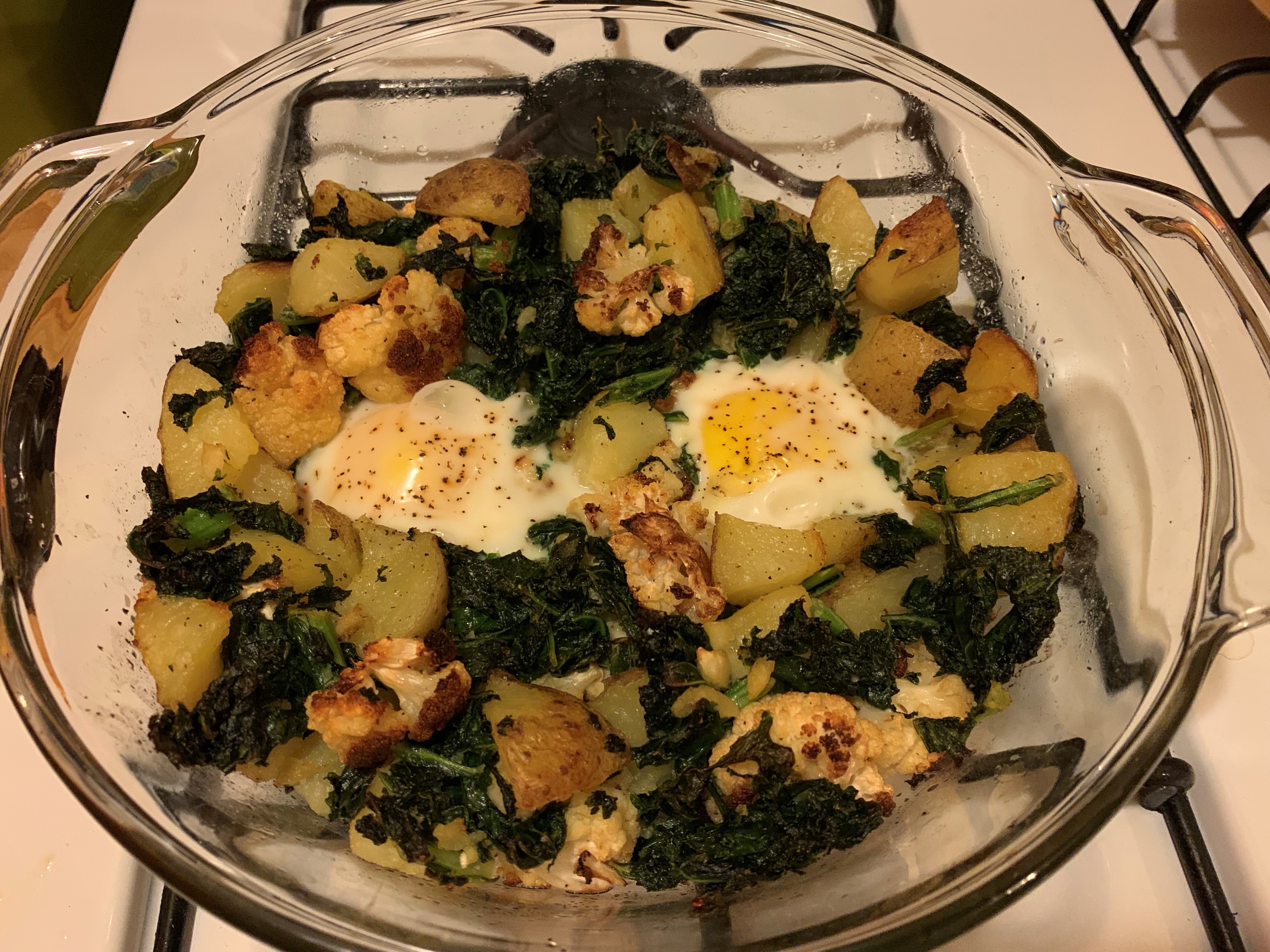 Serve topped with Sriracha, or your preferred hot sauce, to taste.
Click to tweet:
For #MeatlessFriday try this vegetarian dinner option: it's done in under an hour. #catholicmom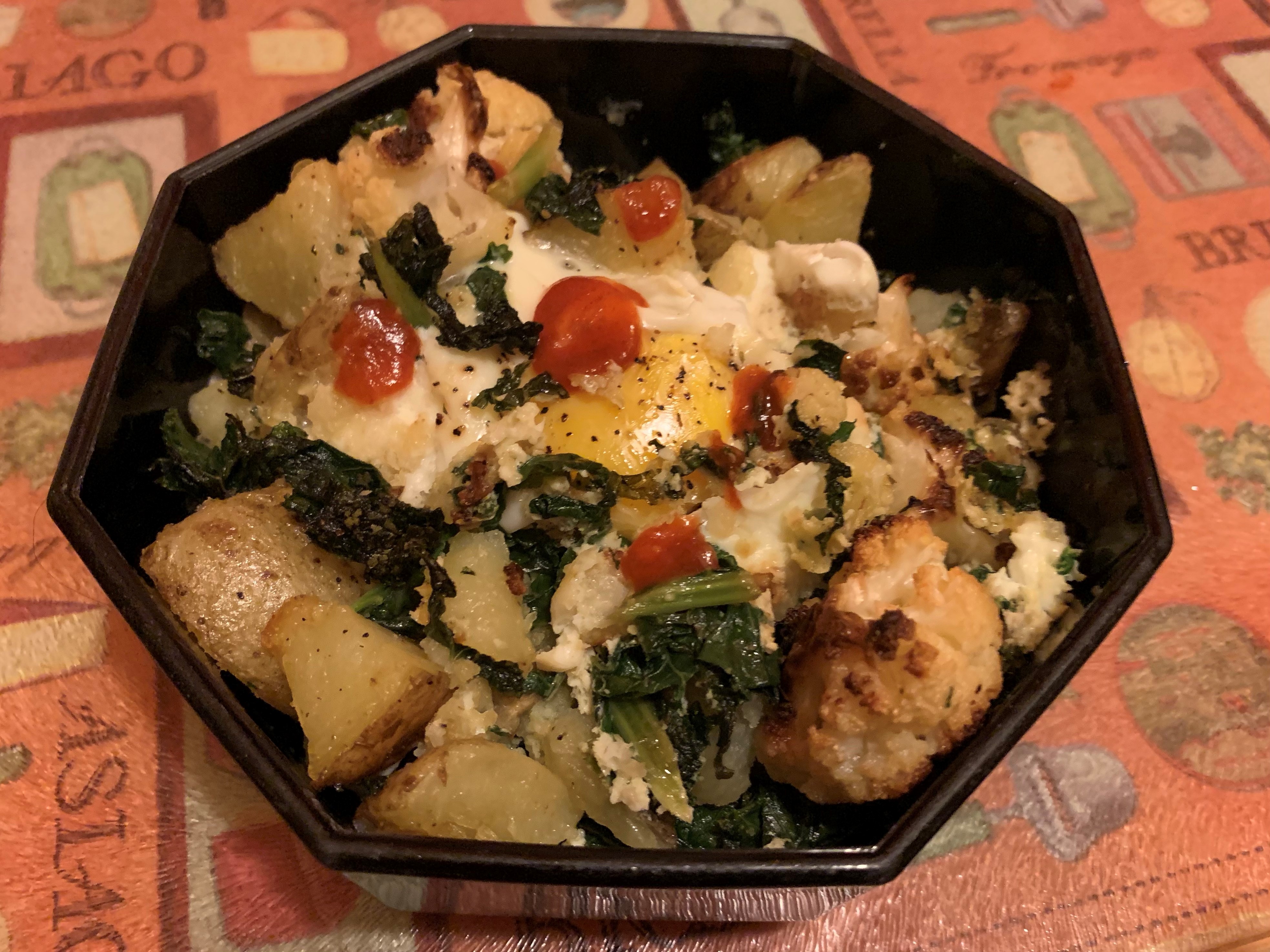 ---
Copyright 2021 Amanda Lawrence
Images copyright 2021 Amanda Lawrence, all rights reserved.
About the Author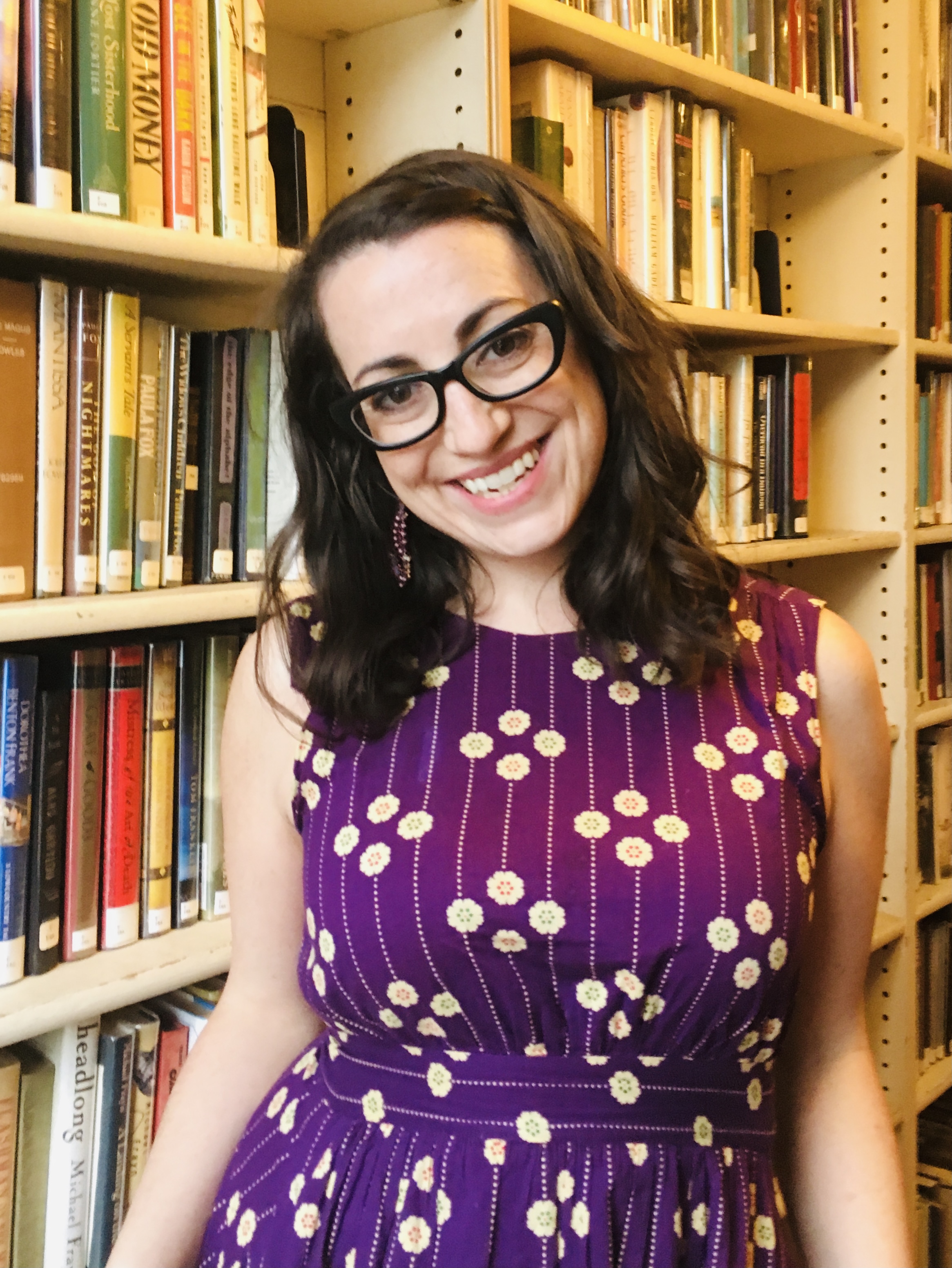 Amanda Lawrence is a cradle Catholic, mother, librarian, writer, and speaker. She lives in her own little slice of Heaven on the coast of Massachusetts with her son and dog. She hopes to make disciples through wisdom, truth, and her service to God.