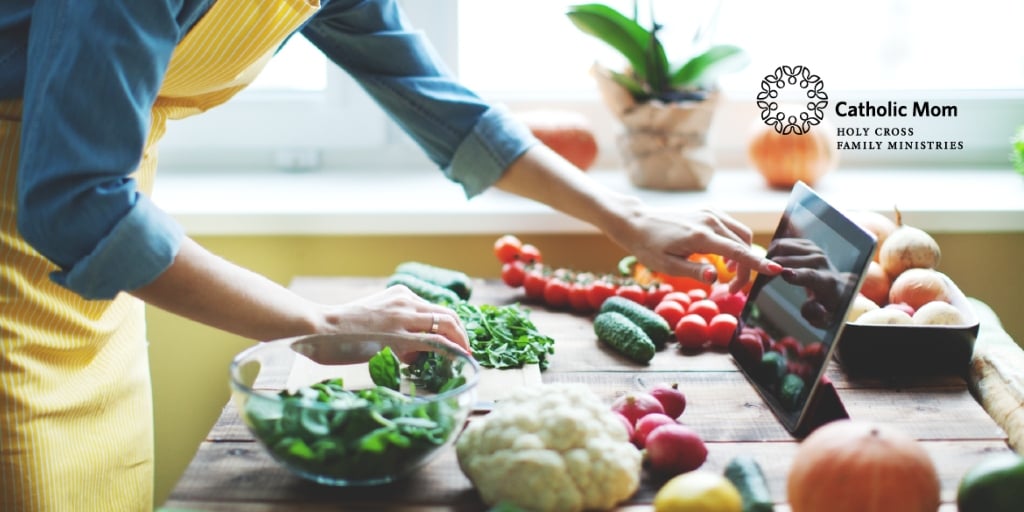 Amanda Lawrence shares a filling, protein-packed dinner option: a fun alternative to pizza.
Roasted Chickpea and Red Pepper Flatbreads
This recipe serves two but can be doubled to serve more.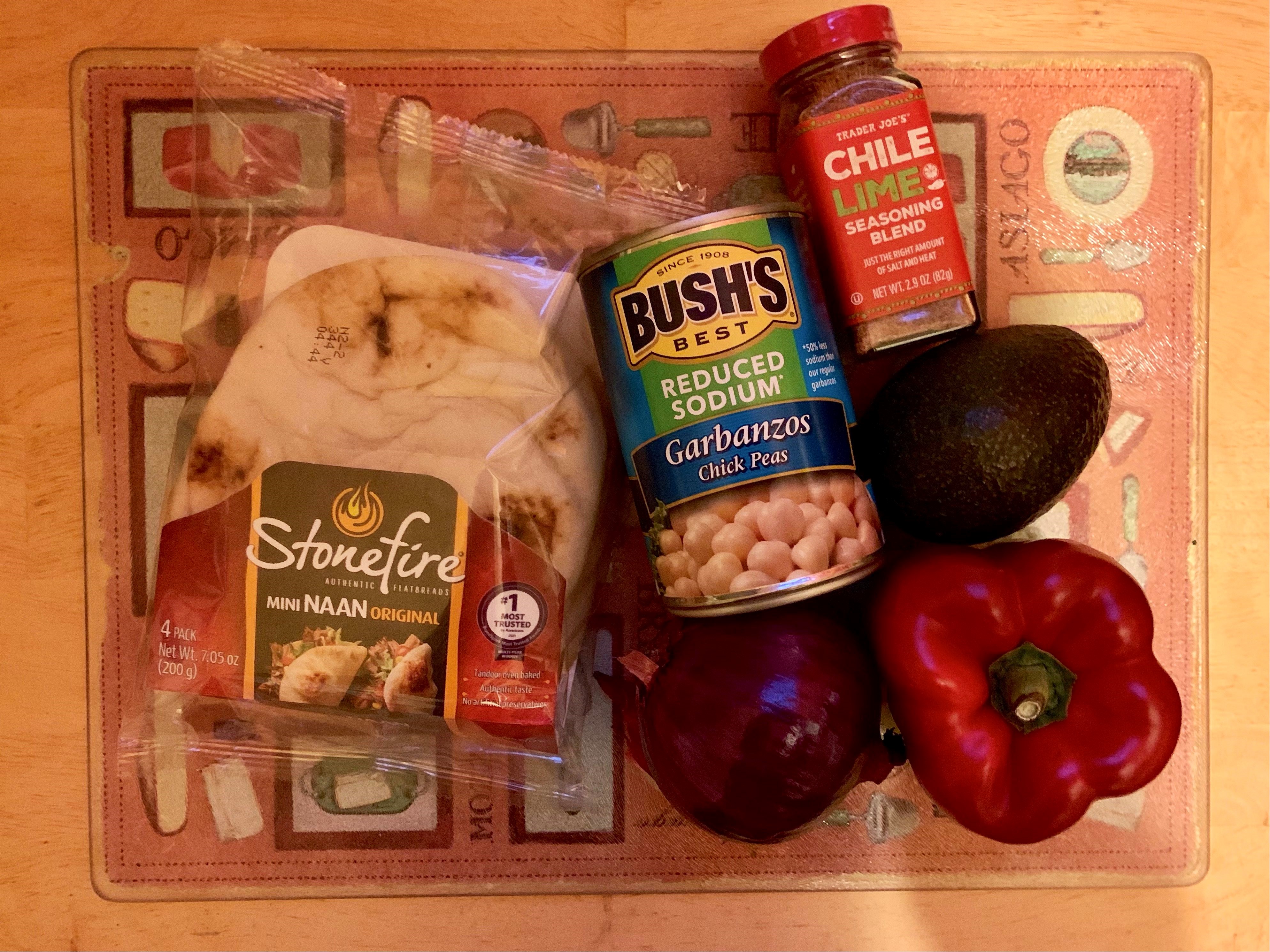 Ingredients:
1/4 lime wedge
1 can of chickpeas
1 tbsp spicy seasoning
1 red onion
1 red bell pepper
1 package of mini Naan flatbreads
1 avocado
2 tbsp of sour cream
Olive oil
Salt and pepper to taste
DIRECTIONS:
Preheat oven to 425°
Drain chickpeas. Toss with olive oil and spicy seasonings. I used Trader Joe's Chile Lime because I got it for Christmas. Spread evenly on a baking sheet. Roast for about five minutes.
While chickpeas cook, prepare the other ingredients.
Wash and dry all fresh produce. Peel, then halve the red onion. Slice half of it into thin strips. Dice the rest and put it aside. Core the bell pepper and remove its seeds and white innards. Slice into strips. Combine onion and peppers. Drizzle with olive oil.
Remove chickpeas from the oven. Push to one side of the baking sheet. Place the onion/pepper mix on the empty side. Roast another twenty to twenty-five minutes, or until the vegetables are lightly browned and chickpeas are crispy. Note: don't be alarmed if some pop in the oven!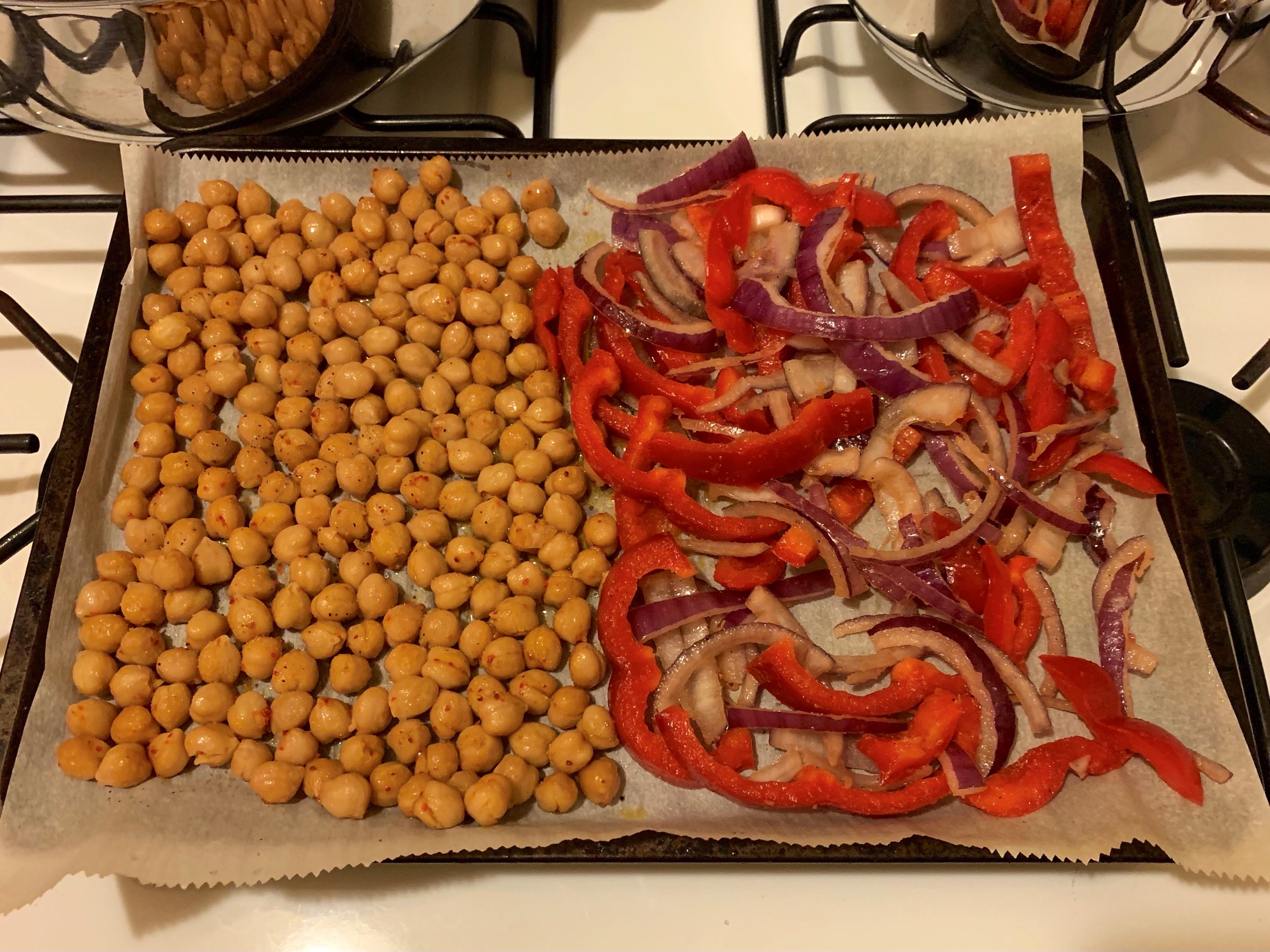 While those ingredients roast, begin the guacamole. Halve the avocado, remove the pit, and scoop its insides into a bowl. Add diced onion, lime juice, and salt and pepper to taste. Mash it all together, or use a food processor for a smoother texture.
Wrap flatbreads in tinfoil and warm in the oven for one to two minutes. Once removed, plate and layer with guacamole.
Scoop crispy chickpeas and roasted vegetables into the awaiting avocado-covered flatbreads. Add a dollop of sour cream. Serve and enjoy!
Click to tweet:
For #MeatlessFriday, serve up this quick, protein-packed alternative to pizza. #catholicmom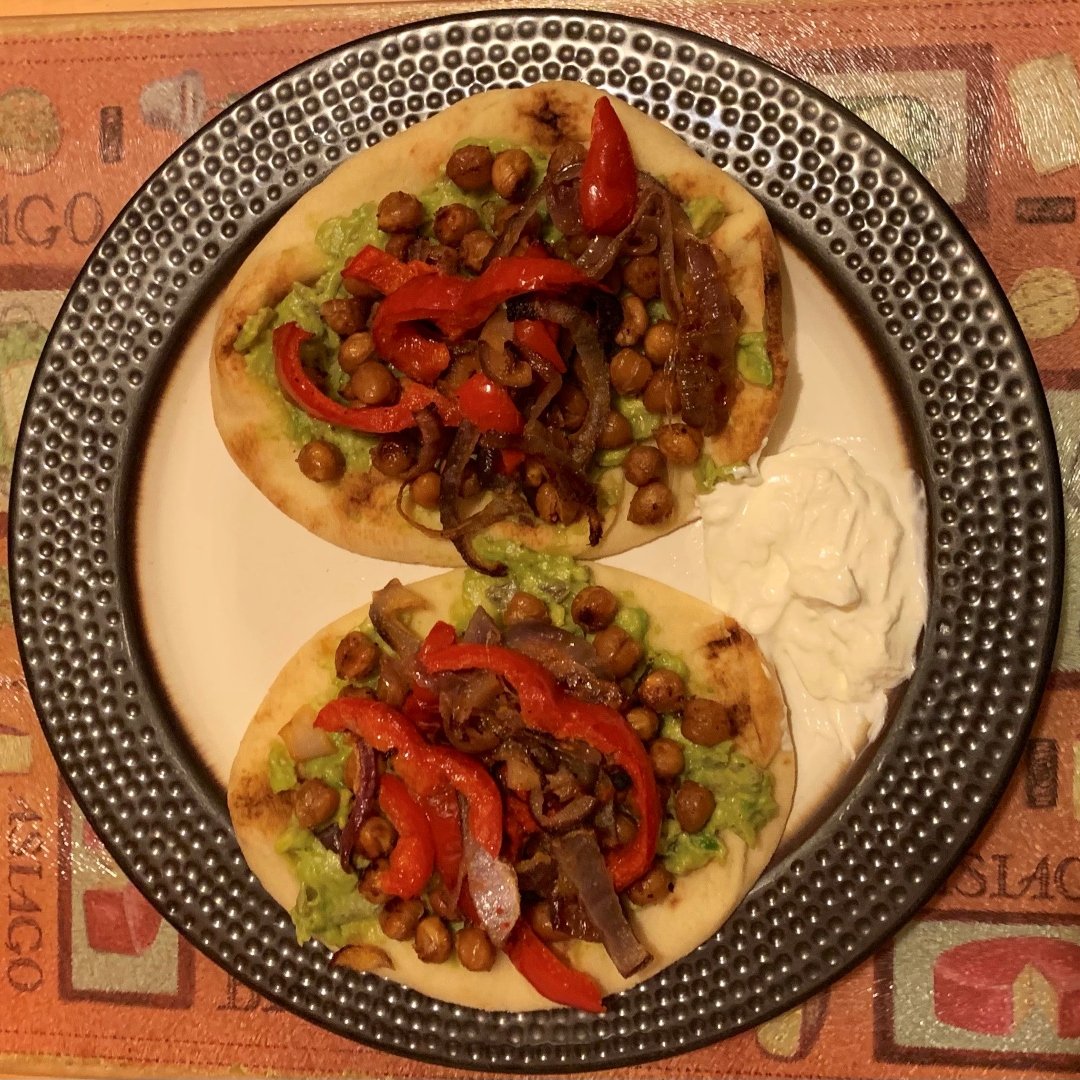 ---
Copyright 2022 Amanda Lawrence
Images copyright 2022 Amanda Lawrence, all rights reserved.
About the Author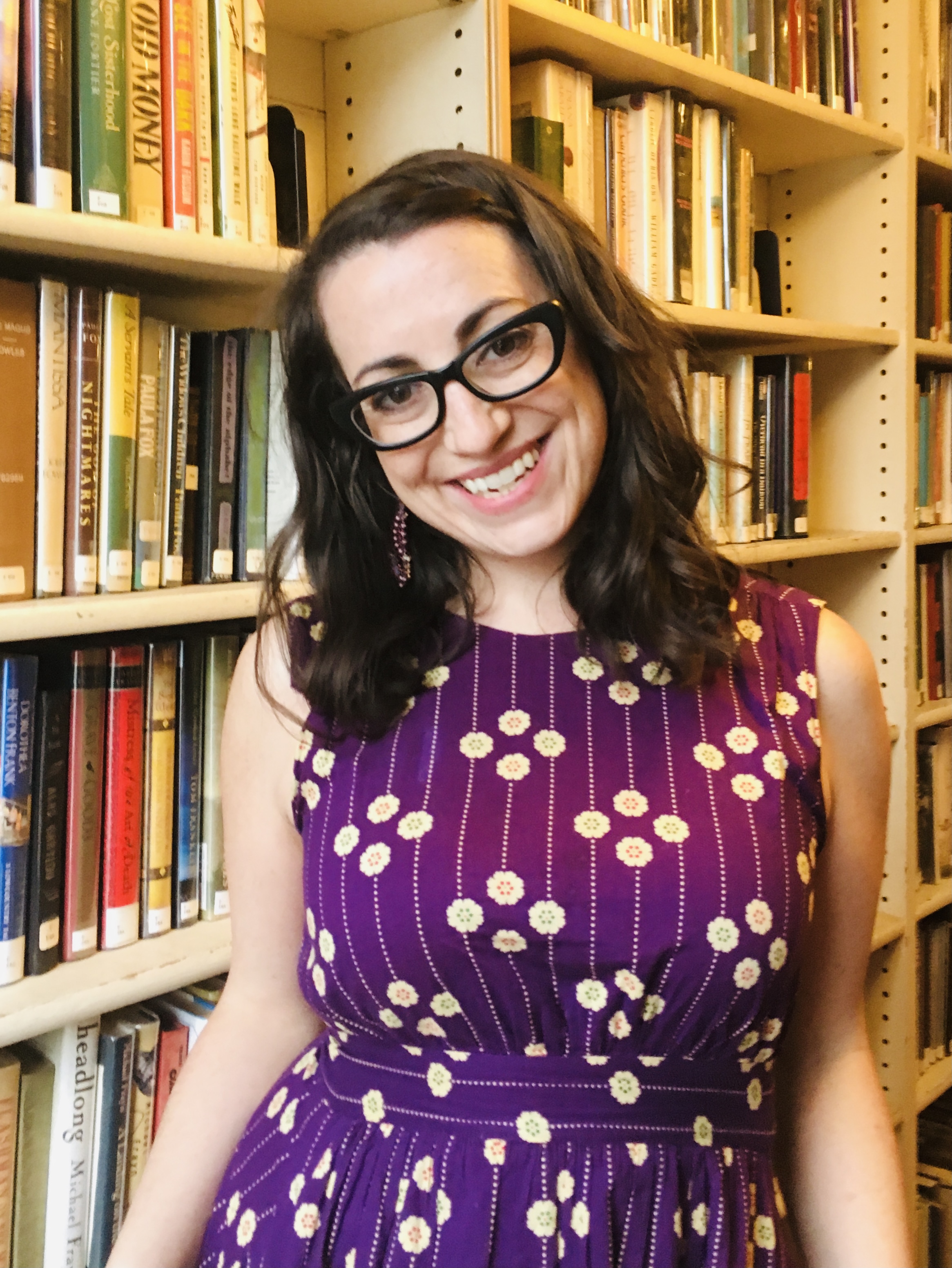 Amanda Lawrence is a cradle Catholic, mother, librarian, writer, and speaker. She lives in her own little slice of Heaven on the coast of Massachusetts with her son and dog. She hopes to make disciples through wisdom, truth, and her service to God.