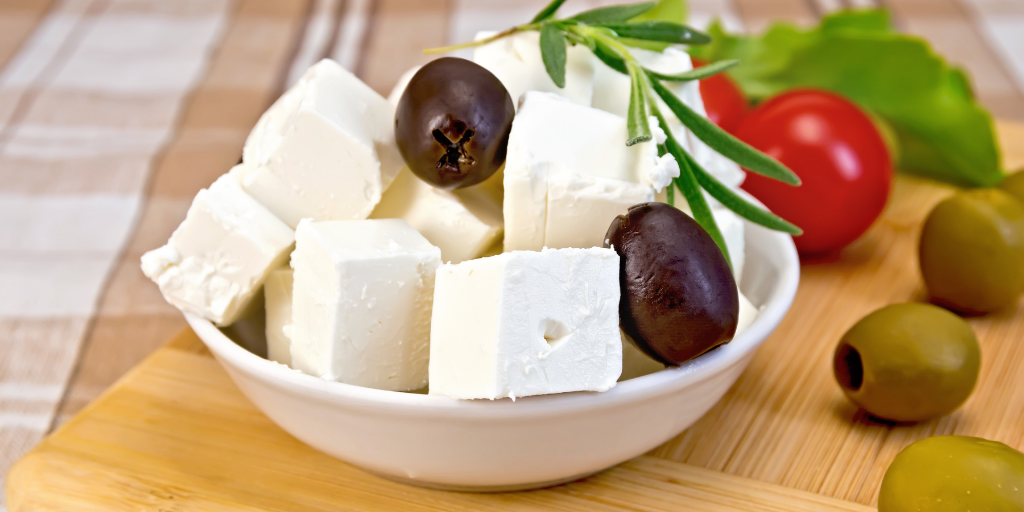 For Meatless Friday, Karen Ullo offers a quiche packed with healthy vegetables in a Mediterranean style.
Mediterranean Quiche
Ingredients
1 frozen pie shell
4 eggs
1 cup milk
½ cup shredded cheddar cheese
Salt to taste
1 t Italian seasoning
¼ tsp crushed red pepper
1 small bell pepper, diced
4 oz white mushrooms, sliced
1 cup spinach and arugula mix
~6 kalamata olives, halved
¼ cup feta cheese crumbles
2-3 T sundried tomatoes in olive oil
Directions
Preheat oven to 375. Thaw the pie shell and prick with a fork in several places to prevent bubbling.
In a large pan with cooking spray or oil, sauté bell pepper and mushrooms until brown. (If desired, you can add a diced clove of garlic.) Add the spinach and arugula, sauté until wilted, about another minute. Season to taste while cooking.
In a mixing bowl, combine eggs, milk, shredded cheese, and seasonings.
Place the pie shell on a cookie sheet to catch any spills. Then place the sautéed vegetables, olives, feta, and sundried tomatoes in the pie crust, evenly distributed. Next, pour the egg mixture into the crust.
Lay foil over the edges of the crust to prevent over-browning. Bake at 375 for 25-30 minutes, until a toothpick inserted into the filling comes out clean.
Enjoy!
Click to tweet:
For #MeatlessFriday, try this quiche packed with Mediterranean inspired flavors. #catholicmom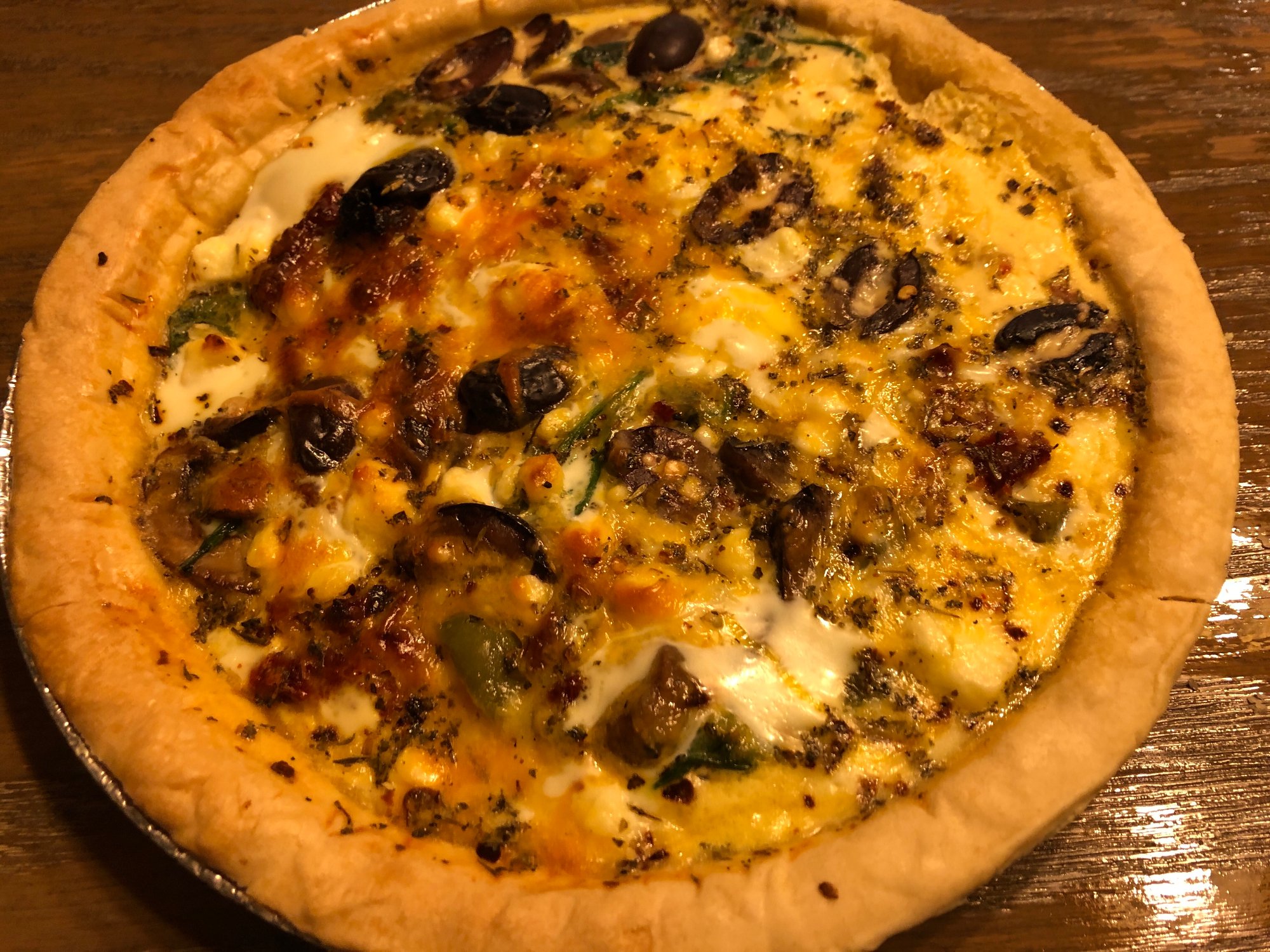 ---
Copyright 2021 Karen Ullo
Images (from top): Canva Pro; copyright 2021 Karen Ullo, all rights reserved.
About the Author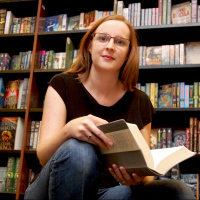 Karen Ullo is the author of two award-winning novels, Jennifer the Damned and Cinder Allia. She is one of the founding editors of Chrism Press, which is dedicated to publishing Catholic and Orthodox fiction, and the former managing editor of the Catholic literary journal Dappled Things. She's also a wife and mother of two. Find out more at KarenUllo.com.