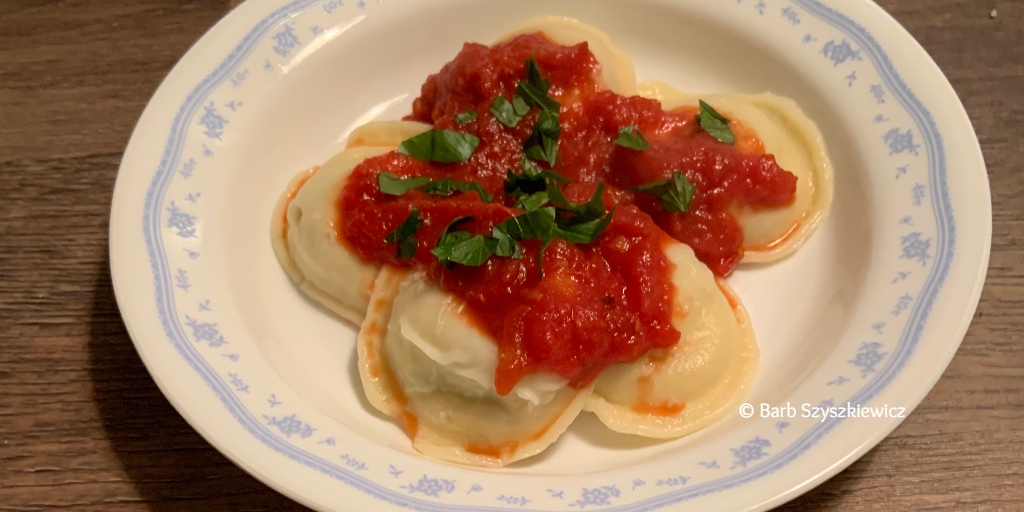 Barb Szyszkiewicz shares a recipe for a meatless pasta sauce that cooks as quickly as the pasta itself: perfect for busy days.
It's always good to have a busy-day recipe in your pocket, and this one definitely qualifies. You can adjust everything to your family's tastes, and the recipe makes 12 servings. It can be cut in half, but it takes no extra time to make 12 servings, and you can freeze the rest for future meals.
Pasta Arrabbiata literally means "angry pasta" but it's up to you how angry you make it. Keep in mind that if you're making extra of this recipe to freeze for another meal that the spice will intensify in the freezer. Unlike a lot of recipes for tomato-based pasta sauce, this one does not call for basil or oregano.
The tomatoes you use in this recipe make a big difference. You want a good, thick variety of crushed tomatoes -- not something too thin. I found canned coarsely ground tomatoes at Wegmans (store brand) and they worked perfectly. You can thicken up the sauce a bit with a tablespoon of tomato paste.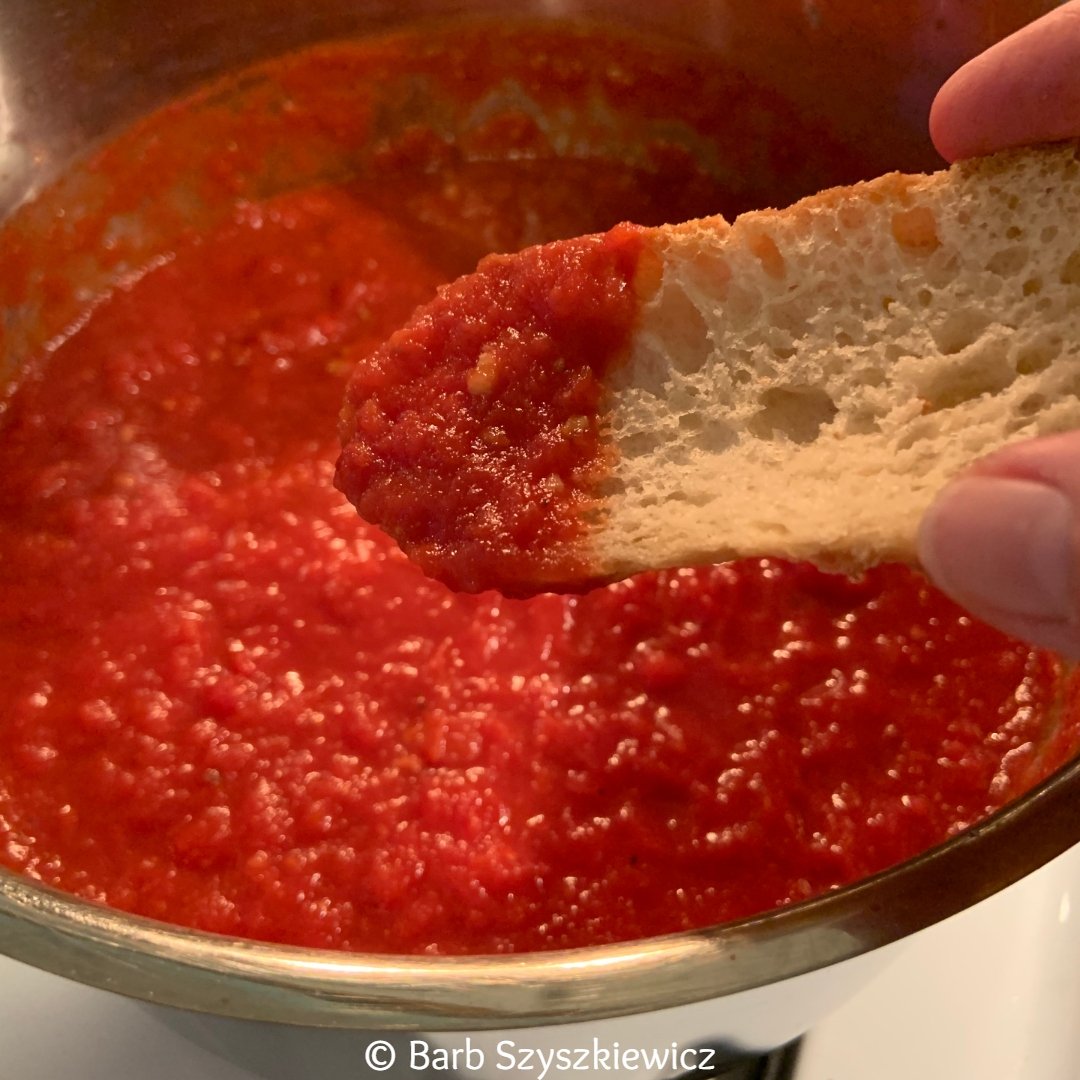 We served this sauce over spinach ravioli; you can use it on any pasta you like.
For #MeatlessFriday, try this pasta sauce that cooks as quickly as the pasta itself: perfect for busy days. #catholicmom
Pasta Arrabbiata
Makes 6 cups (12 servings)
Ingredients
3 tbsp olive oil
6 to 8 large cloves of garlic, minced
1 1/2 tsp red pepper flakes (or more, to taste)
2 28-oz cans coarsely ground tomatoes (or crushed tomatoes plus a bit of tomato paste)
1 tsp brown sugar, packed
1 tbsp kosher salt (or to taste)
1 1/2 tsp freshly ground black pepper
Garnish: Fresh parsley
DIRECTIONS
Add the oil to a 3-quart or larger saucepan over medium heat. Add garlic and cook for one minute; don't let the garlic brown. Stir in red pepper flakes, tomatoes, sugar, salt, and black pepper. Reduce the heat and simmer the sauce, stirring occasionally, 15 to 20 minutes while you cook the pasta. Garnish with fresh chopped parsley.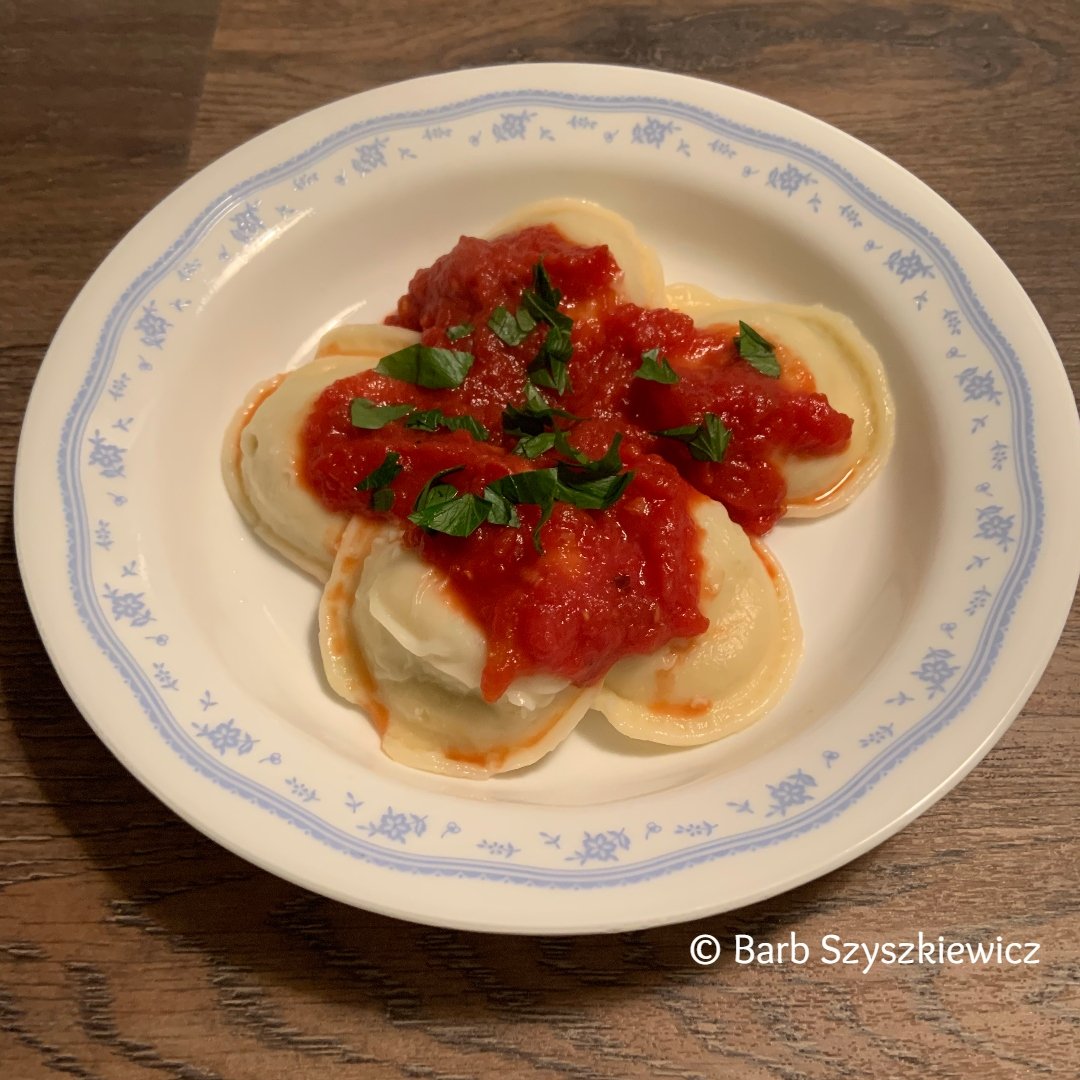 ---
Copyright 2021 Barb Szyszkiewicz
Images copyright 2021 Barb Szyszkiewicz, all rights reserved.
About the Author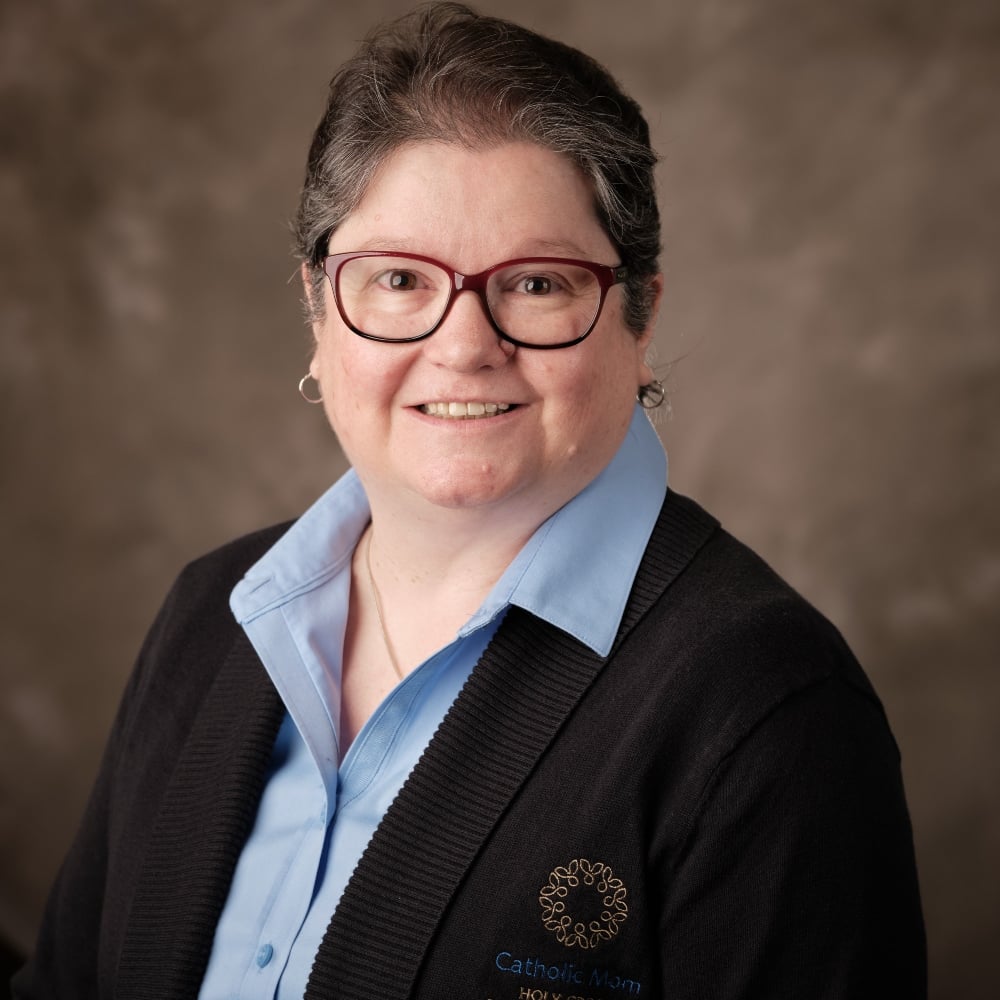 Barb Szyszkiewicz is a wife, mom of 3 young adults, and a Secular Franciscan. She is editor at CatholicMom.com. Barb enjoys writing, cooking, and reading, and is a music minister at her parish and an avid Notre Dame football and basketball fan. Find her blog at FranciscanMom and her family's favorite recipes with nutrition information for diabetics at Cook and Count. Her booklet, The Handy Little Guide to Prayer, is available now from Our Sunday Visitor.