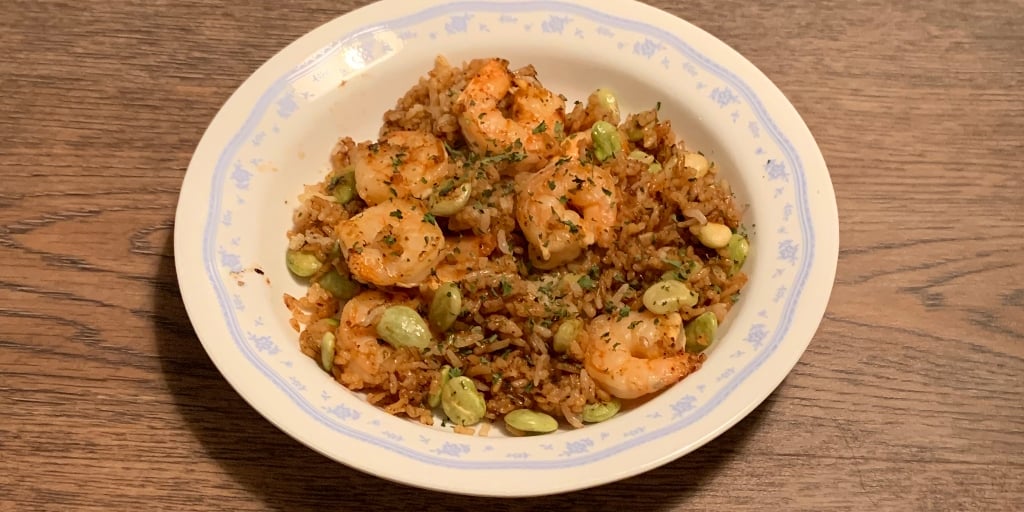 For Meatless Friday, Barb Szyszkiewicz created a fried rice recipe with flavors inspired by Spanish cuisine.
This is in no way authentic Spanish cuisine, but I wanted the flavors of Spanish food in 15 minutes, so I improvised. It's a delicious way to use up leftover rice, and it made a high-protein meal that's very low in sodium. Gather all ingredients before you begin cooking – this comes together quickly.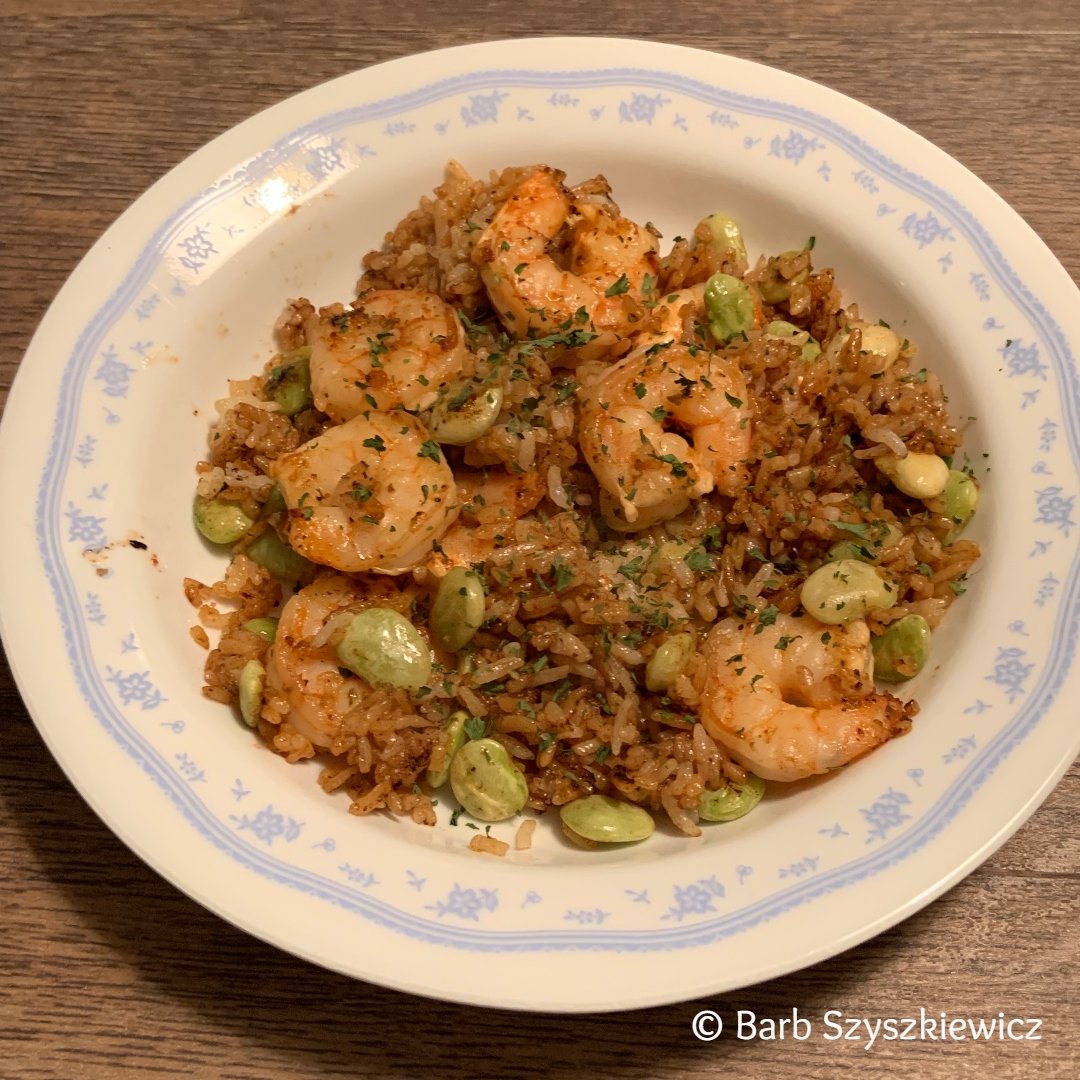 Click to tweet:
For your #MeatlessFriday meal, a recipe with the ease of fried rice and the flavors of Spain. #catholicmom
Spanish Shrimp Fried Rice
Makes 4 servings
Ingredients:
1/2 lb medium shrimp, peeled, cleaned, tails removed
1/2 tsp smoked paprika
1/4 tsp dried oregano
1/8 tsp black pepper
2 tbsp olive oil
2 cloves garlic, minced
2 cups cooked white rice
2 tbsp dry white wine
1/4 tsp saffron
1 cup frozen lima beans or peas, defrosted
1/2 lemon
1 tbsp dried parsley or 1/4 cup fresh flat leaf parsley
Directions:
Dry shrimp with paper towels. Mix smoked paprika, oregano, and pepper, and sprinkle over shrimp, turning until coated.
Heat skillet over high heat. When hot, add olive oil and heat it until shimmering. Cook shrimp and remove (2 minutes per side).
Lower heat under the pan. Stir-fry garlic 1 minute, then add cooked rice.
Add saffron to white wine. Stir into rice mixture, along with lima beans (or peas). Stir until rice is hot and well coated.
Return shrimp to pan and toss to combine.
Squeeze lemon over the finished dish, sprinkle with parsley, and serve.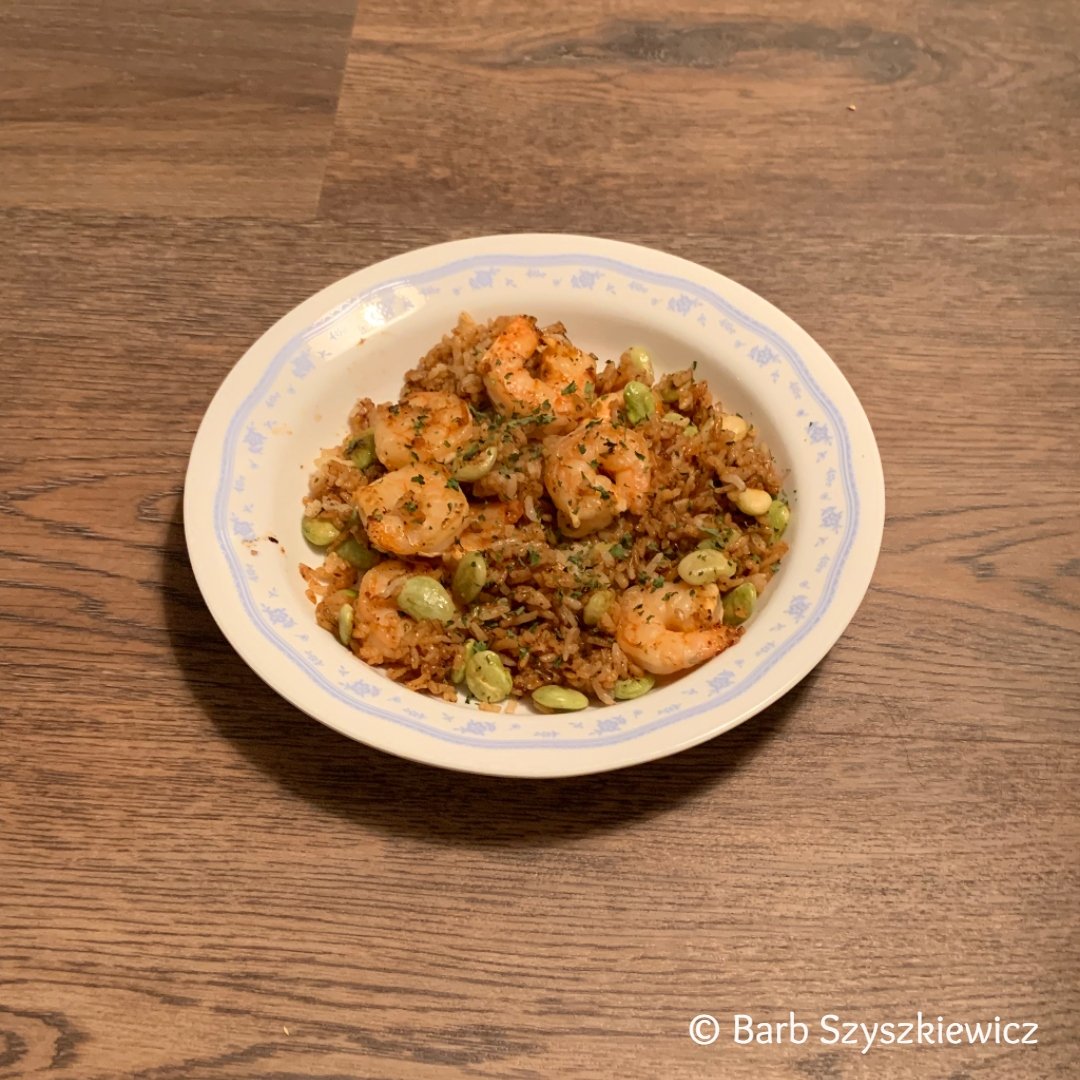 ---
Copyright 2021 Barb Szyszkiewcz
Images copyright 2021 Barb Szyszkiewicz, all rights reserved.
About the Author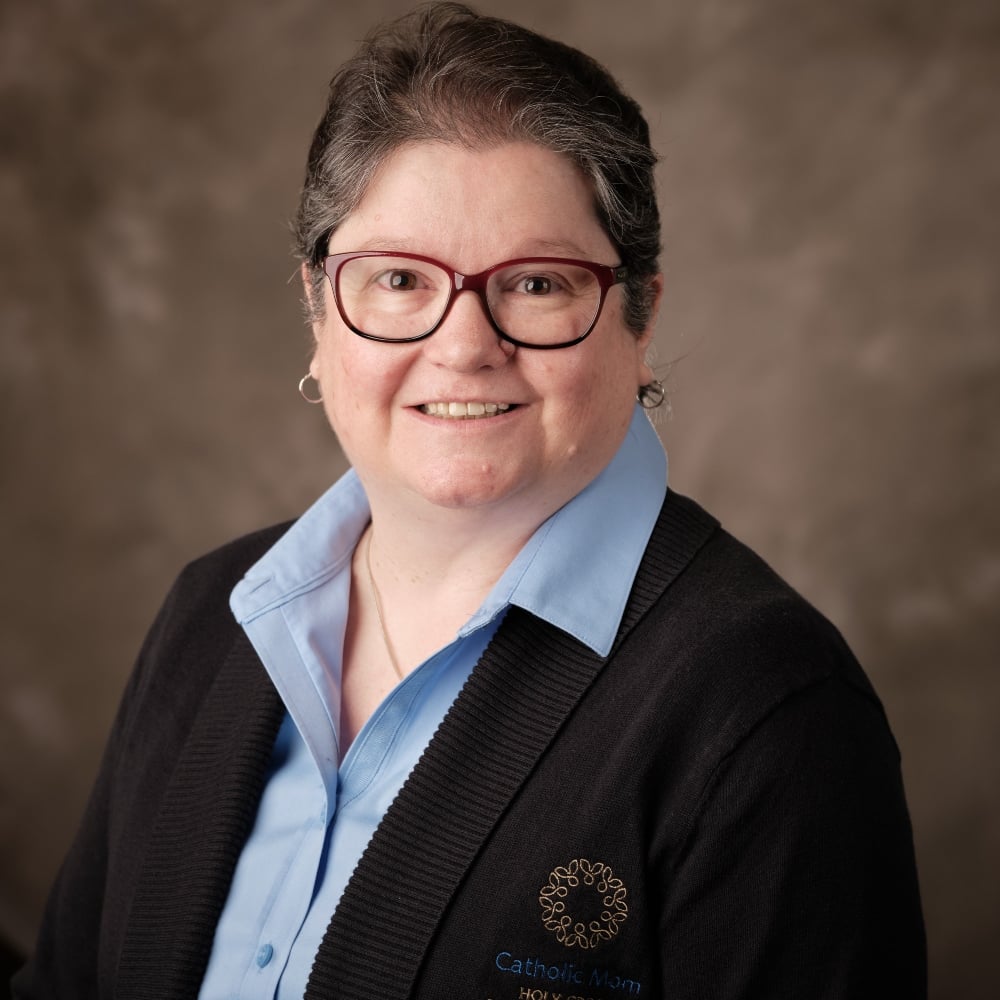 Barb Szyszkiewicz is a wife, mom of 3 young adults, and a Secular Franciscan. She is editor at CatholicMom.com. Barb enjoys writing, cooking, and reading, and is a music minister at her parish and an avid Notre Dame football and basketball fan. Find her blog at FranciscanMom and her family's favorite recipes with nutrition information for diabetics at Cook and Count. Her booklet, The Handy Little Guide to Prayer, is available now from Our Sunday Visitor.