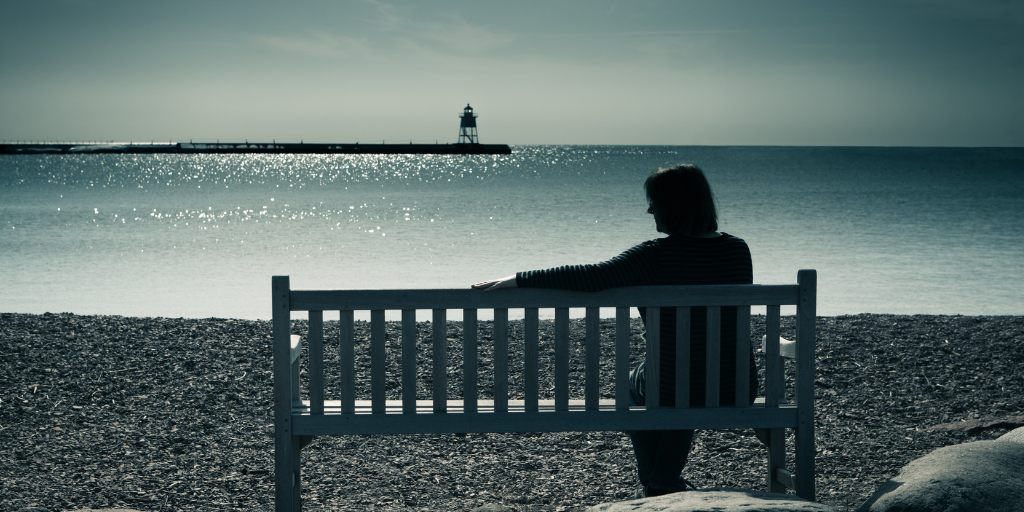 Sherry Hayes-Peirce reflects on how her spiritual life has changed since the sudden death of her husband one month ago.
It's been a month since my life was shattered by the sudden death of my husband. As I reflect on the past four weeks the presence of God has been consistent, but my prayer has been fleeting. My devotion to the Sacred Heart of Jesus prescribes "Jesus I Trust In Thee," but in my fog of grief and loss the prayer practices I was engaged in during Lent just stopped.
A friend called to share her condolences and she said, "Right now you are living moment to moment and breath to breath." She was spot on because in the early days it was exhausting just to think and breathe through the tears. I yearned to feel the Lord's presence near me, but I was numb. On Palm Sunday, I forced myself to go to Mass and received Communion expecting to feel the closeness, still nothing. In my church there is a little chapel with a statue of the Sacred Heart of Jesus where I sit and reflect on trusting the will of God in my life. There, I always feel close to the Lord -- nothing!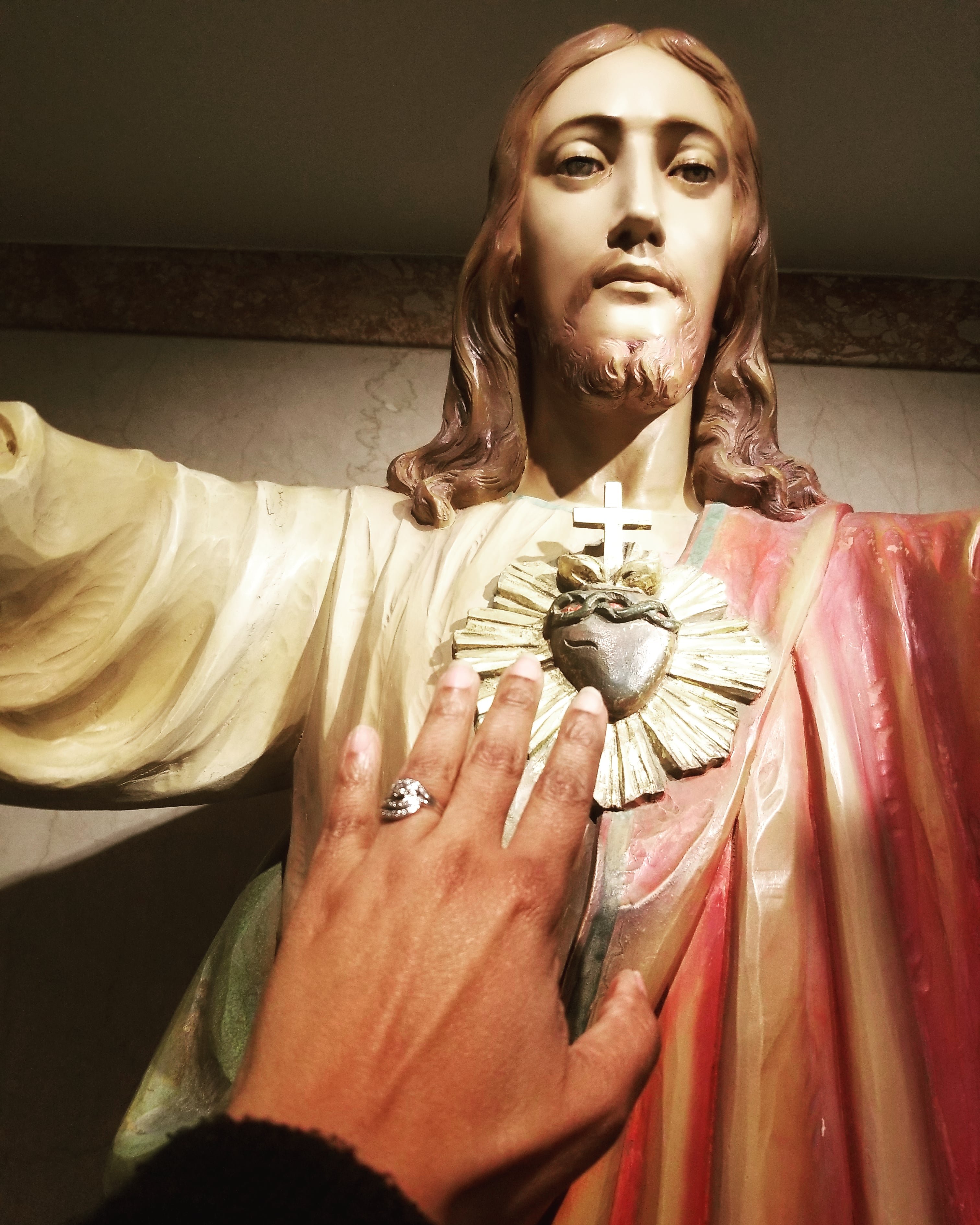 I called one of my sisters in Christ and she reminded me that it is normal that my sense of the Lord's presence in my life would be different -- because my life is so different now. She asked me to visualize the Lord hovering over me and the image was so soothing to my tortured soul. In speaking to her my feelings of anger with God surfaced and she again reminded me that it was normal and reminded me of how Jesus even questioned the will of God when he was in the garden:
"My Father, if it is possible, let this cup pass from me; yet, not as I will, but as you will." (Matthew 26:39)
In the days to follow, my sister in Christ suggested that I ask God every day, "Show me who or where You are today." The next day I returned to ministry as a lector on the Monday of Holy Week. As I read the verse before the Gospel: "Hail to you, our King; you alone are compassionate with our faults," I knew that it was God telling me He was compassionate with my faults. Then after Mass I went to my prayer space with the Sacred Heart statue and I kneeled while laying my head on the base of it, I felt the presence again … and the tears flowed.
My husband and I had already booked a flight to be with our grandkids for Easter, so my first trip without him was going to be hard. In praying before getting to the airport, I whispered "God, show me where You are today." I saw God in my brother who hugged me so tight I felt so loved. I saw God in the gate agent for the airline who asked if I was okay, and when I shared why there were tears she asked to hug me and said "Trust God," and I saw God and my husband in my grandson, who is pure light and joy.
Click to tweet:
I ask God every day, "Show me who or where You are today." #catholicmom
As Holy Week began my Lenten reflections were coming to an end, so I decided to just resume listening to my Bible in a Year podcast with Fr. Mike Schmitz. It has become a nightly practice to end my day with the Word of the Lord. I have received a number of books on grief from people, and will begin reading them as part of my journey. But what is really helping me is a daily check-in from my sisters in Christ from my church. They share such pearls of wisdom. One that really resonated with me is that to God the past, present, and the future are all the same. It is comforting to me that I won't be judged for this time of disconnection and that I look forward to the future when my faith is fully restored and blooming with blessed assurance again.
My journey through this valley of grief really begins now. The funeral and my Easter trip are over, and it is time to move to day-to-day living without my beloved husband whom I called "Dude."
Please pray for me to find comfort and consolation on this journey.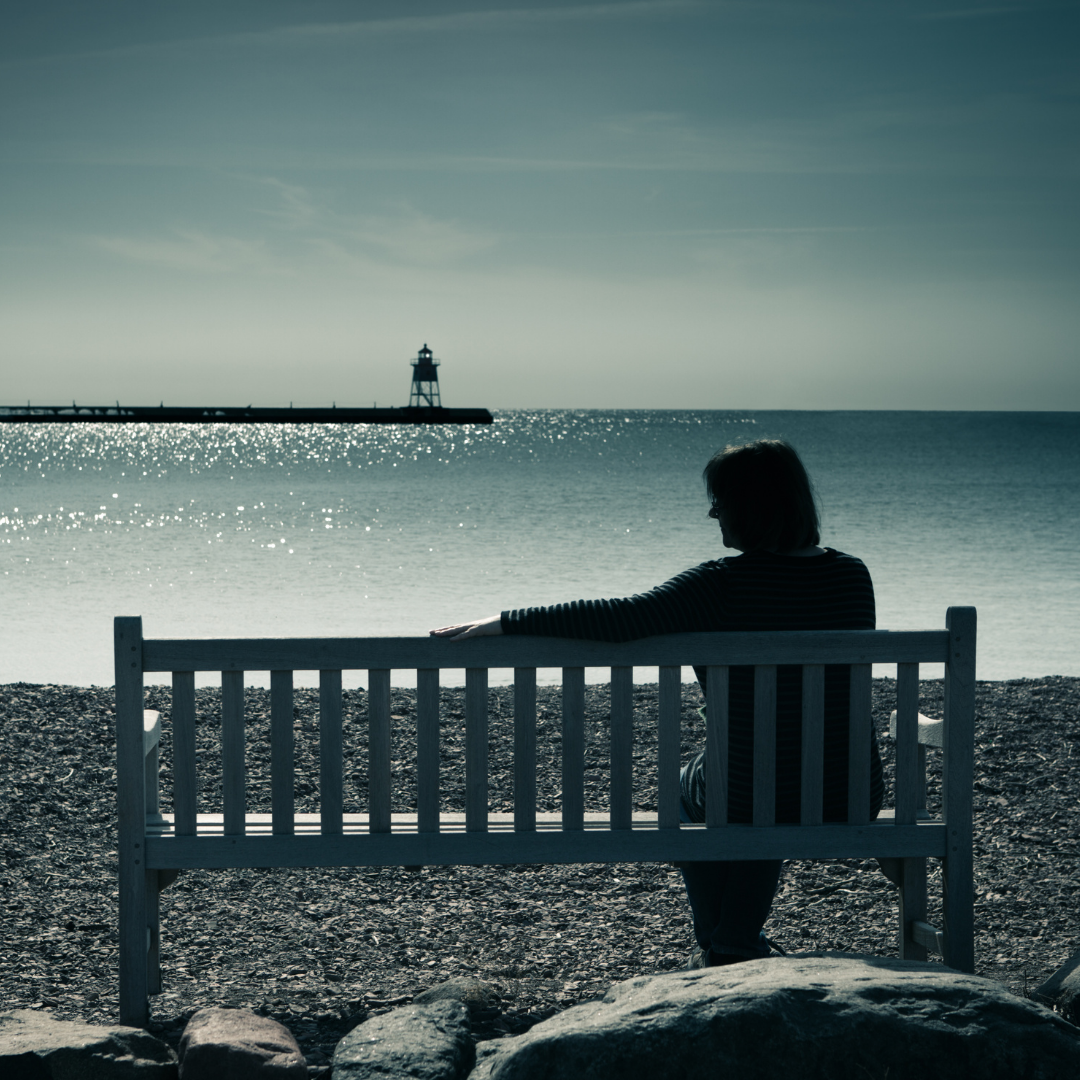 ---
Copyright 2021 Sherry Hayes-Peirce
Images: Canva Pro; Sacred Heart image copyright 2021 Sherry Hayes-Peirce, all rights reserved.
About the Author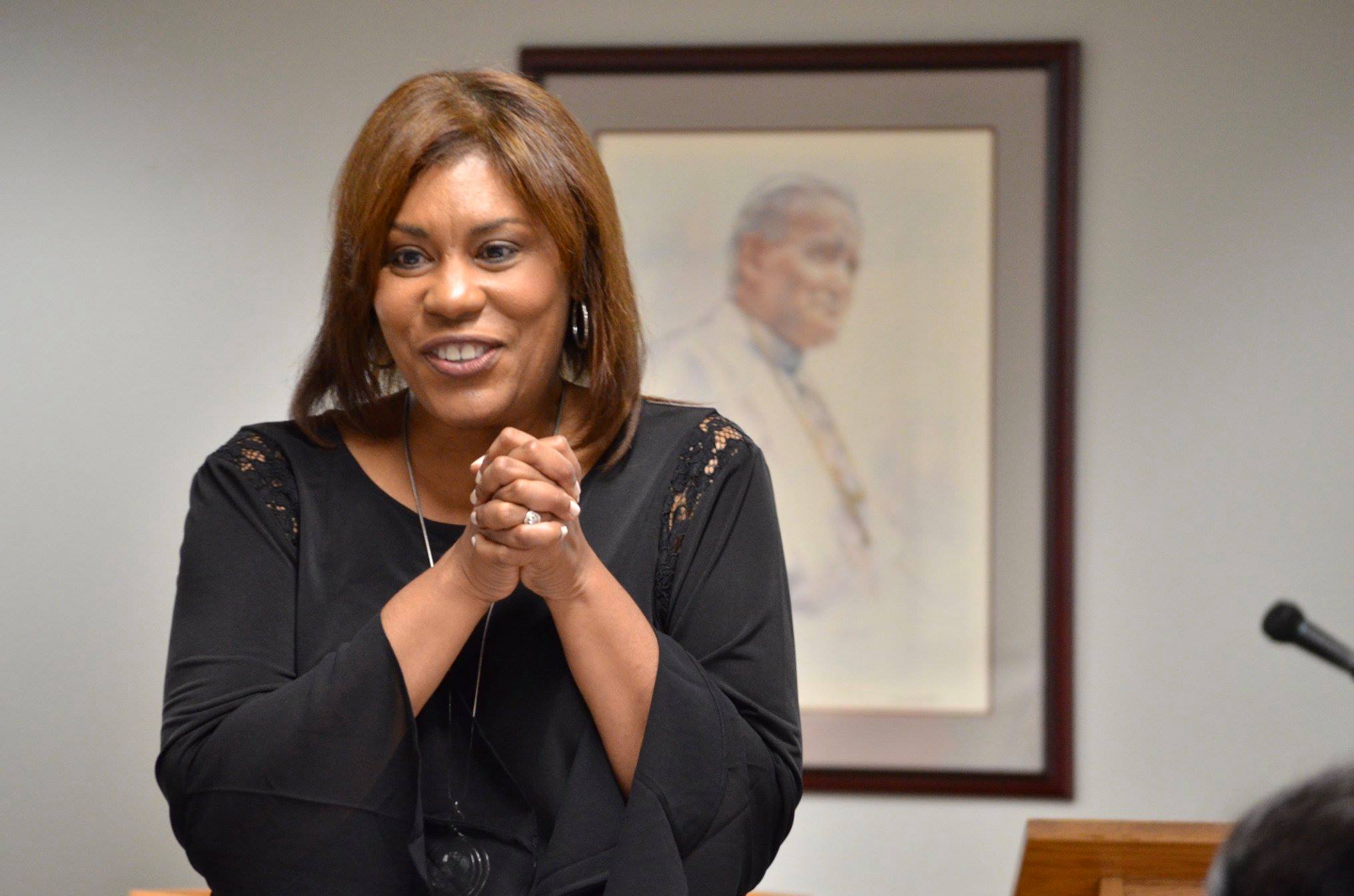 Sherry Hayes-Peirce is a Catholic social media strategist, blogger, conference speaker, podcast guest and contributing author of the Ave Prayer Book for Catholic Mothers. She serves as Digital Engagement Coordinator for American Martyrs Catholic Community in Manhattan Beach, CA, and St. Monica Parish in Mercer Island, WA. Sherry has a devotion to the Sacred Heart of Jesus and is grateful to be a digital disciple of Christ.